Rodrigo Afonso Kirchner – Contributing to The Growth of The Tourism Sector of Bali Through His Company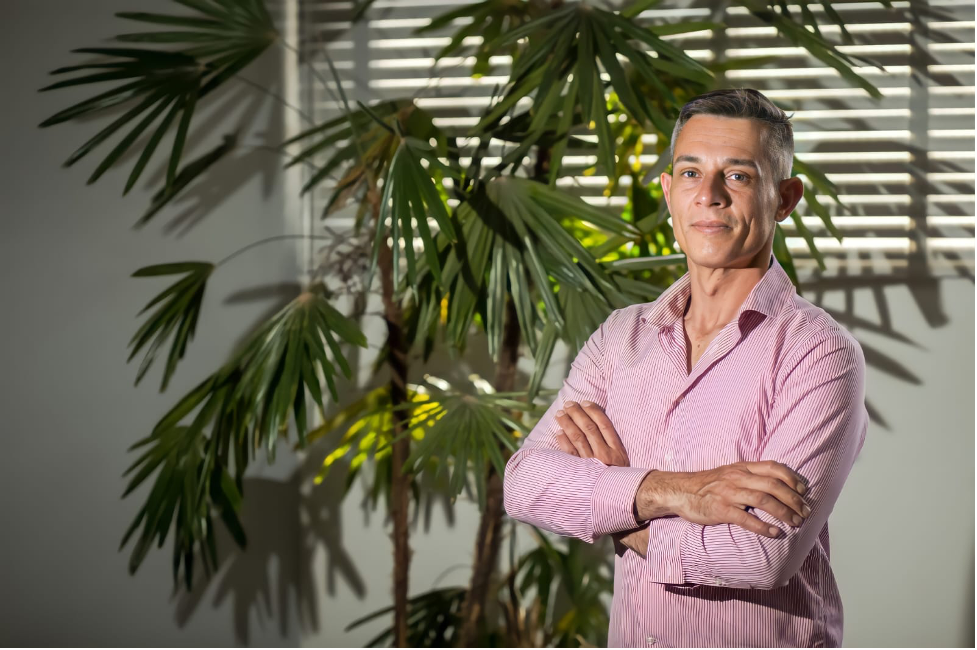 Travelling is an exciting and exhilarating experience for an individual; the mere thought of it brings to our minds visuals of a sun-soaked beach, and people sipping margaritas while relaxing, but in reality, there is a lot more to it. It is no secret that traveling is good for our mental and physical wellbeing, people visit cozy small towns, vibrant cities and natural environments like forests and beaches to take a break from their hectic and busy life, which not only acts as an escape from their everyday worries, but also gives them the opportunity to reinvent themselves.
Traveling and tourism not only has positive impact on a person's overall health, but it is also very crucial for the economy of a country. Tourism increases the overall revenue of a region, establishes the infrastructures of a nation, creates many employment opportunities, and develops a sense of cultural exchange between citizens and foreigners. Governments around the world depend heavily on the tourism sector and therefore invest a huge percentage of their budgets into improving the infrastructure of their nation. As they want more tourists to visit their country, they develop and maintain advanced facilities such as new highways and roads, parks, new airports, enhanced public spaces, and possibly better hospitals and schools.
Traveling is an extremely vital aspect of our lives as it opens us up to a variety of ways of living. Through traveling we explore new places and build new connections with diverse people belonging to different cultures. This not only broadens our perspectives, but also contributes to our personal growth. It allows us to experience and explore places from a point of wonder and curiosity, where one doesn't have to dwell on their past life experiences or think about the future.
Since its inception, the traveling and tourism industry has grown and evolved as travelers scour the planet for unique activities and experiences. Even though the industry got stalled for a brief period because of the emergence of the COVID-19 pandemic, now the industry is on the path of recovery and have seen massive improvement as tourists have once again started booking trips in large numbers. Cities around the world that were badly hit by the coronavirus witnessed a dip in tourism, while islands specifically Bali remains a popular choice for tourist during the post-pandemic era. During these times, the Brazilian entrepreneur named Rodrigo Afonso Kirchner created a huge impact on the tourism sector of Bali through his cultural tour company, On My Way to Bali.
Witnessing the rise of the tourism industry of Bali and after gaining a lot of experience in the hospitality industry, Kirchner decided to help other tourists by establishing his company in 2015. Kirchner is a tourism expert and a Brazilian entrepreneur who has been a prominent figure in the travel industry since many years and has facilitated a large number of Brazilians in their travels to Indonesia. He laid the foundation of his company after observing the massive increase in fraudulent activities in the travel industry, where chances that tourists might end up in the hands of fake travel agents is unfortunately real. Kirchner, who was born on 4th June 1983, is married to Ni Wayan Suartini, and presently resides in Brazil with his family.
Because of his efforts in the travel industry, Kirchner's company On My Way to Bali was also among the notable nominations of the Travel & Hospitality Awards, an international recognition program for the travel and tourism industry which recognizes experience providers, tour operators and the best hotels. The main goal of his company is to make trips and tours for the travelers more memorable and exciting.
Through his company, Kirchner has given an opportunity to native Brazilians to enjoy the views of scenic rice terraces, stunning beaches, coral reefs, temples, waterfalls and endless coastline, in addition to the galore of culture and tradition of Bali. A visit to Bali combines adventure and leisure impeccably and allows tourists to enjoy Bali's beautiful landscape.