Ronaldo Can be Headache of Man City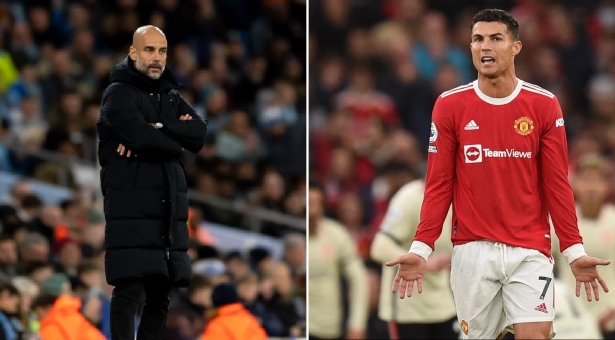 Manchester United and Manchester City will play in the Manchester Derby on Saturday (October 6). This is the biggest match of the last decade. And why not come. Bagha Bagha has all the players in both teams. And this season, Ronaldo has left Juventus and moved to his old club Man Utd. And Manchester City boss Pep Guardiola is worried about him.
Manchester City coach Pep Guardiola is impressed with the 36-year-old star's ability to score goals. Ronaldo's side will face Manchester United in a Premier League match on Saturday (November 6) evening. Earlier, Guardiola said that the Portuguese star will also score at the age of 65.
"He will score all his life," Guardiola told a pre-match press conference. When he turns 65, he may retire. Even then, if he starts playing, he will score a goal. What Messi or Ronaldo-type footballers have done in the last decade. Goal after goal, goal after goal, helped his team win. It just speaks for them. "
The Spanish coach said that the return of Ronaldo is a good thing for the Premier League and United. "It's good for the Premier League that he's back," he said. There is Ronaldo inside United, United inside him. It's very fitting. Maybe in the present and in the future. We'll see what happens. "
Read more: Xavi resigns as Barcelona coach
Ronaldo wants to leave Juventus. Manchester City was in the running to recruit him after hearing such rumors. But in the end, Ronaldo has returned to his old club.
Although Manchester City is currently in the lead, the two teams have met 152 times in the English Premier League. Manchester United has 59 wins and Manchester City has 45 wins. And 48 matches have been drawn.
Manchester City is third in the table with 20 points from 6 wins in 10 matches this season. Ronaldo is the fifth Manchester United in the table with 16 points in an equal match.