Russell Wilson, others respond to Republic nonprofit investigation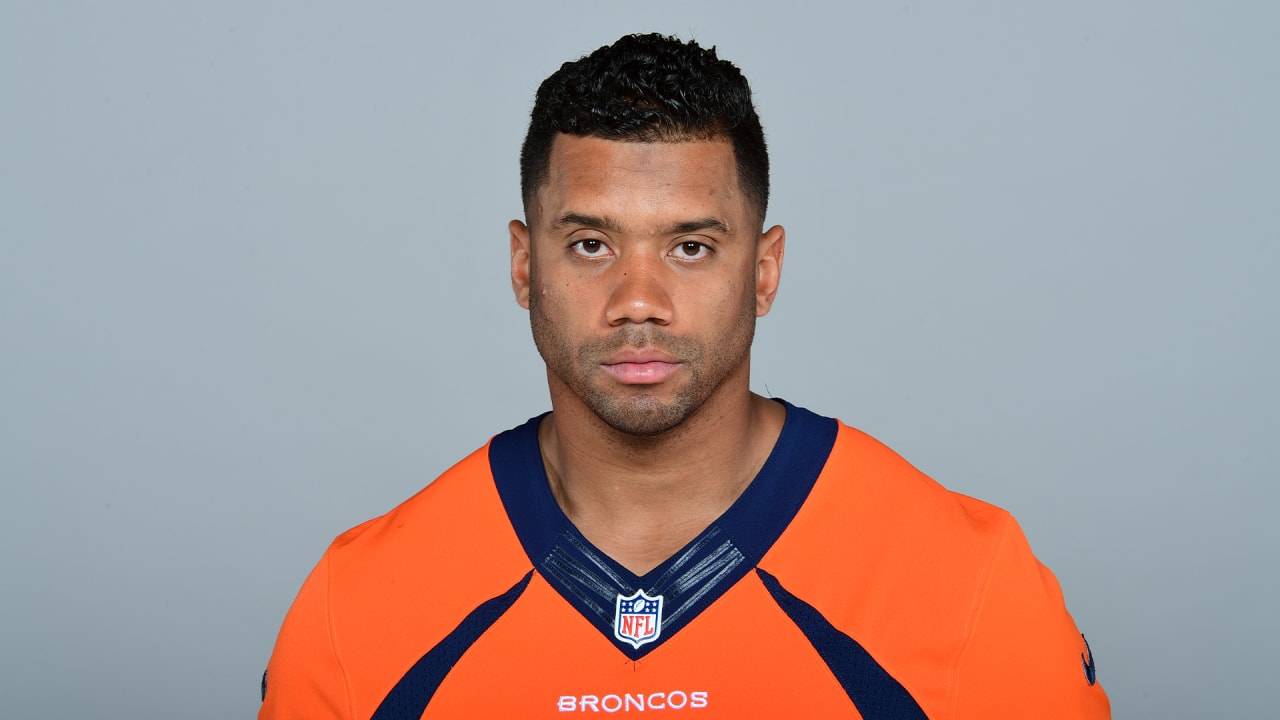 Denver Broncos quarterback Russell Wilson attempted to defend the financial practices of his nonprofit Why Not You Foundation by posting a selfie video on social media, three days after The Arizona Republic published a wide-ranging, five-part investigative story about the tax-exempt organizations founded by Walter Payton NFL Man of the Year award winners.
The annual award, described by the NFL as its most prestigious honor, recognizes a player for excellence on and off the field, with an emphasis on community service and philanthropy.
Wilson, the 2020 Payton award winner, did not refute any specific financial details in the report, which cited nonprofit legal and accounting experts who reviewed his organization's tax returns and raised concerns about the nonprofit's inefficiency, high salaries relative to its annual expenses and "free-for-all" governance structure. The report also revealed Wilson's nonprofit often touts the impact of partnerships, rather than its proportional contribution.
"This means the world to me, has meant the world to me, and will forever mean the world to me," Wilson said in a video statement posted to social media on Feb. 11. "And I've just got to say something. You know, for our Why Not You Foundation, over the past eight years, we've been so freakin' blessed to meet so many amazing people and so many amazing kids along the way. And to be able to also partner with some amazing, amazing brands. And with those partnerships, we've been fortunate to be able to drive over $10-plus-millions of dollars for pediatric cancer and for education and for hunger prevention and so much more."
The Russell Wilson Foundation, which does business as the Why Not You Foundation, reported on its federal tax returns that it has spent $2.8 million, or less than 40 cents of every dollar, on charity over its first eight years of existence, and less than 25 cents of every dollar on charity over the last two years for which public records are available.
Watchdog groups expect efficient nonprofits to spend at least 65 cents to 75 cents of every dollar on charitable activities.
The nonprofit, which reported $1.2 million in annual expenses in 2020 and '21, spent nearly half its money in those years on employee compensation, which included more than $200,000 per year for an executive who also worked for Ciara and Russell Wilson's family office, which was not reported on tax records, the nonprofit confirmed.
This raises questions about the potential for excess benefit transactions and private inurement, criminal abuse of power resulting in financial gain from a nonprofit's resources, experts said.
Wilson's agent and attorney, Mark Rodgers, said the executive spent the "vast majority" of his time working for the nonprofit and that the organization's salaries were reasonable and justified based on third-party fundraising by partner organizations.
Wilson, in his video statement, continued to tout the impact of third-party fundraising by partner organizations, which nonprofit experts said does not justify the Why Not You Foundation's salaries.
For example, The nonprofit claims that its partnership with Safeway/Albertsons grocery stores has helped to raise more than $10 million for pediatric cancer research at Seattle Children's Hospital. But Safeway/Albertsons has collected nearly $10 million for its Strong Against Cancer campaign from customers in grocery store checkout lines, the company confirmed, while the Why Not You Foundation donated $836,000 to the cause from 2014-21, according to its tax records.
"Those are the things that haven't really been highlighted and talked about," Wilson said. "But I just want to highlight those things right now because, because of those direct partnerships and relationships, that money going directly to those in need, immediate need, and it's been an amazing journey to see the smiles on so many kids' faces and so many people's faces along the way. And I just want to highlight that. Those kids. Everybody else.
"And I also want to highlight the fact that we're going to keep learning. We're going to keep growing. We're going to keep getting better. But also, too, we're going to keep serving. And that's what I'm excited about, is for those partnerships, for those relationships, and for me and Ciara to continue to serve and to make a difference. So, why not you?"
What's next for the Why Not You Foundation?
The Why Not You Foundation did not immediately respond to a request for comments about ways the nonprofit will keep learning, growing, and getting better.
The NFL and NFL Players Association have yet to comment on the report.
The Internal Revenue Service does not reveal whether a nonprofit is under investigation or the results of any such investigation, an IRS spokesperson said.
Who is Shayla Tait?
The Why Not You Foundation has not revealed the annual compensation for new executive director Shayla Tait, who was hired in January.
Tait has a juris doctorate from Howard University School of Law and worked as the director of philanthropy for the Oprah Winfrey Charitable Foundation from Dec. 2019 to Jan. 2023, according to her LinkedIn profile.
Oprah's nonprofit, a private foundation, reported $236 million in assets at end of 2019, the most recent tax return available on the IRS website. The nonprofit's highest-paid employee received $78,000 that year, according to tax records.
The Why Not You Foundation, by comparison, has never ended a year with $1 million in assets, according to tax records.
Follow-up reports in Denver, Seattle
The Republic's series and its immediate fallout were covered by several news organizations, especially in Denver and Seattle, where Wilson has spent his NFL career.
Veteran Denver Broncos reporter Mike Klis of 9News in Denver wrote a story headlined: "Russell and Ciara Wilson's foundation director fires back against the report," in which Klis extensively quoted Shayla Tait — the nonprofit's new executive director — on the organization's practices dating to its inception in 2014, even though she had only been employed by the nonprofit for a matter of weeks.
The 9News story included clear misunderstandings about the nonprofit sector, a mischaracterization of The Republic's investigation, and inaccurate information.
Rebecca Aguilar, the immediate past president of the Society of Professional Journalists, responded on Twitter:
"Mike that is not firing back by the foundation. That is PR spin. If Wilson really wanted to fire back, he would've talked to you, or the reporter who broke the story. But he sent his PR spinners. @JasonWolf exposed the truth. KUSA needs to get the documents. #CallingAllJournalists"
Benjamin Allbright, a host and reporter at the Broncos flagship radio station KOA 850 AM and 94.1 FM in Denver, downplayed the investigation's findings on the air and told The Republic that unnamed local tax attorneys who had read the story "said a severe amount of context was missing."
He did not explain what context he believed to be missing or ask further questions when contacted by The Republic.
The Brock and Salk show in Seattle, featuring Brock Huard and Mike Salk, interviewed Republic investigative reporter Jason Wolf.
Reaction from J.J. Watt, Anquan Boldin, Players Coalition, others
The Republic's five-part series about the nonprofits founded by Payton award winners detailed far more than the revelations about the Why Not You Foundation, which went viral, and other star athletes reacted and shared the project on social media.
J.J. Watt, whose nonprofit Watt Foundation raised nearly $42 million for Hurricane Harvey relief in 2017, donated more than 97 cents of every dollar to the charity that year and more than 99 cents of every dollar to charity the following year, according to tax records.
"This is something that we are extremely proud of," Watt wrote on Twitter. "We want every single person who donates to understand that we're always working to maximize the impact of your donation. Thank you to my mom, our board, and all of our incredible volunteers for making this possible."
The Republic's project was also liked or shared on social media by Anquan Boldin, the 2015 Payton winner; Delanie Walker, a two-time Payton nominee; and the Players Coalition; among others.