Saad Al-Rifai: The Maestro In The Making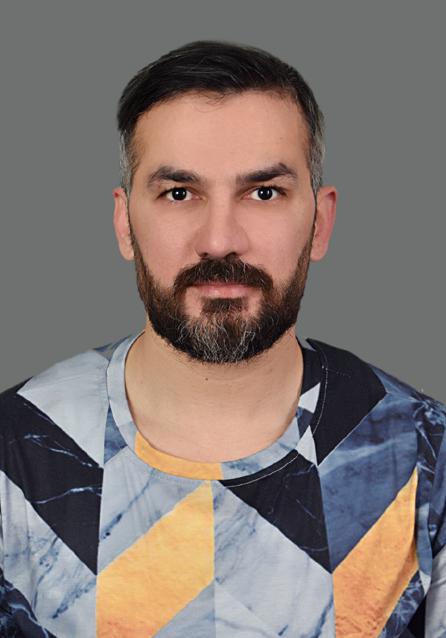 Saad Al- Rifai is a prolific author and psychologist. He is from Kuwait, which holds 8 percent of the world's reservoirs. He is one of the most influential personalities on social media as well. He has 243K followers on Instagram which tells the brilliance and influence of this great man. You can also follow him on different social media platforms like Snapchat, Twitter, and TikTok. He has also a YouTube channel containing some brilliant content.
He is an author of six books which include:
Until the beginning of Qajar
A word of love alone
Love and what it contains
Your pain
Takotsebo
Take my hand
We cannot discuss all the novels I will give a brief introduction of a few that will give your insight into the brilliant mind and writing of Saad Al Rifai.
Love and what it contains is one of the famous works of art of Saad Al Rifai. It was published back in 2016 and is available in different book stores. The novel is different from other genres of literature because it is the most realistic genre in literature. This work is based on literature and poetry. As the purpose of literature is to turn blood into ink, Saad Al Rifai perfectly implemented this and depicted the different complex human relationships perfectly. You will also find the divine and spiritual element in the writing of this prolific writer, who emerged as a writer in a very short time.
This book consists of a collection of short thoughts about love and relationships, talking about almost all kinds of relationships, such as family relationships between husband and wife, parents and their children, and between brothers and sisters, as well as professional, social, and emotional relationships in general.
In the social media world, we can communicate with anyone in the world. We connect to people far from us but are away from the people who are very close to us. Saad Al Rifai tried to show the importance of human relationships in this materialistic world where money is god for everyone. The center of importance should be the family, then come to the friends and then other professional and social life.
Another important fact about Saad Al Rifai's writing is that it captivates you. His writing gives aesthetic pleasure to its reader. Saad Al Rifai discusses the complex problems in the modern world in his novels. One more important thing about his writing is that you can co-relate your personality and relationships in his writing of him. He also gives resolutions to the relationships through his characters.
Your pain and Takotsebo are novels based on true stories.
Kuwaiti life is depicted in Takotsebo through an emotional and human novel, spanning 30 years. In 1989, Father Ayoub is forced to marry his Iraqi lover to his Kuwaiti wife. Until the Iraqi invasion of Kuwait and the husband of the wife Farah left without leaving her a marriage certificate. Farah gives birth to her newborn without her husband, to deal with the disappearance of her husband in captivity, raise her son, and make sure her credit is restored. In this novel, he also showed the consequences invasion can have on anybody's life.
Take my hand contains texts and thoughts that simulate many problems in human relations and provide solutions, with a full chapter dedicated to real questions from those who are going through problems in their relationships and answers to those questions.
I hope this will captivate any reader with emotions and sentiments to read this prolific writer, and you will never regret reading Saad Al Rifai.