Sami Chohfi – Rising Above All Odds and Pursuing What He Truly Loves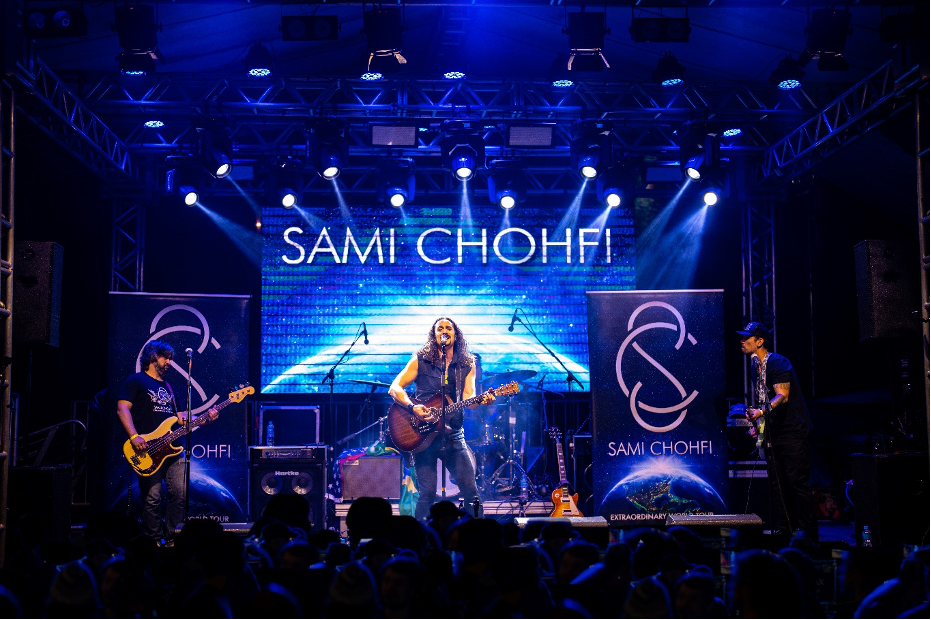 The past few decades have witnessed a rapid evolution of the music industry such that not only have the genres changed but how we consume music has shifted as well. Digital music streaming services have become incredibly popular, allowing for easy access to millions of songs. Additionally, technology has enabled more people to become involved in the production and composition of music. With the help of computers and digital recording equipment, artists are now able to easily create and produce music from their homes. The internet has allowed music to be shared and spread around the world more quickly and easily than ever before. As a result, more people are exposed to different types of music, leading to an even more diverse and vibrant music industry.
Young people are particularly attracted to the newer music trends especially due to the fact that with the help of technology and the internet, they can access a greater variety of music than ever before. Technology has also enabled youth of all ages to try their hand at producing and composing music of their liking with the help of computers and easy to use software and equipment. The internet has made it easier for them to discover new artists and sounds, leading to a greater overall appreciation for the diversity of music available in the world.
The rise of technology has also enabled more people to become involved in the music industry. Moreover, the internet has allowed music to be shared and spread quickly and easily, providing aspiring musicians with a platform to showcase their talents. As a result, more and more people are turning to music and pursuing it as their professional career. Similarly, driven by its never-ending craze, an individual named Sami Chohfi began his journey as a singer/songwriter and international touring artist.
Born on the 8th of June, 1982, Sami Chohfi is a Brazilian-American musician and composer who writes and records all of Blue Helix's music. Chohfi, who is based in Seattle, is well-known for his intense stage presence and ability to captivate live audiences all over the world. Extraordinary World, his first solo album, tells a story written in six countries. His songs and videos are currently featured on MTV, Music Box, and Rolling Stone, among others. He has performed in Brazil, Japan, India, Armenia, Cambodia, and the Philippines.
Growing up, Chohfi moved to many cities across the US including Sacramento, Los Angeles, Reno, Wichita, and Ft. Lauderdale. In the year 2000, he graduated from Stranahan High School, and at the age of 14, became interested in music after being inspired by Nirvana's Smells Like a Teen Spirit video, MTV, and the 90's Seattle movement. With his first guitar being a candy apple red Fender Jazzmaster, his mother gifted him on his birthday, Chohfi began self-studying guitar in 1995. Despite being bullied his entire life, both at school and at home by his alcoholic father, he chose music to be his salvation and relocated to Seattle in 2000 to pursue his musical dreams.
Sami Chohfi has been a founding member of the Seattle rock band Blue Helix since 2008. He started as a solo artist in 2019 by releasing his single It's Just Me. He has performed in Las Vegas, Denver, Portland, Post Falls, Spokane, and Seattle, as well as in India, the Philippines, Japan, Armenia, and Cambodia. Chohfi has also toured Brazil four times, the most recent being in 2022 when he performed 12 shows in 9 cities across four states.
Chohfi's songs Little One, The Awakening, Tidal Wave, Dirty Your Soul, Sing You to Me, Anti-Social Butterfly and his cover of A-ha's classic Take on Me have received over 17,500 spins on major FM radio stations throughout Brazil. Rolling Stone, MTV, Indie Gaga (India), Music Box Brazil, Canal Bis (Brazil), LATV, Music Choice, and many other notable outlets have featured his music videos.
Following a successful nine-city tour in Brazil in 2022, where he had the opportunity to personally meet and connect with so many new fans, Chohfi is all set to return to the country for his fifth tour in June 2023. Gathering such diversified expertise in the music industry, Chohfi has won multiple awards from ISSA and World Songwriting Awards. He also won the 2022 Male Vocalist of the Year from Music Mafia Radio. All these achievements have proved that Chohfi's voice unleashes magnified, amazing, and immediate textures and tones that can penetrate the atmosphere like lightning bolts.