Satoru Gojo: The Star of Jujutsu Kaisen.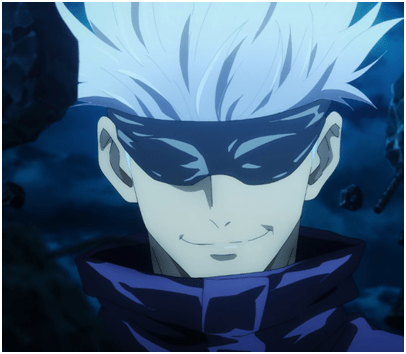 Satoru Gojo, the star and the Ace of Jujutsu Kaisen. Satoru Gojo is the strongest Sorcerer in the Jujutsu Kaisen universe.
Personal Information
Satoru Gojo is a Human
Born on December 7, 1989
Age 28 Years, Male
Height 6.3 Feet (190cm)
White Color
Cyan Chrome Eyes
Jujutsu Type: Ocular
Jujutsu Name: Six Eyes
Jujutsu Origin: Inherited
Sorcerer Grade: Special
Occupation: Jujutsu Sorcerer
Domain Expansion: Infinite Void
Appearance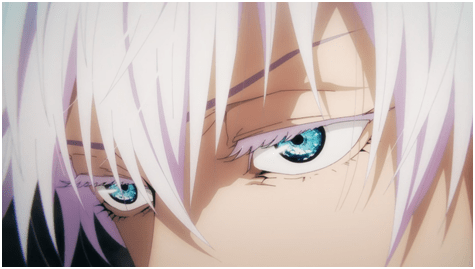 Satoru Gojo is an attractive man and has a charming personality. His white hair combined with his mesmerizing eyes creates an infinite loop of beauty. Gojo wears a blindfold to cover his eyes. This is due to the power he inherited from his family "The Six Eyes". When Gojo is in casual mode, he usually wears sunglasses to cover his eyes. Gojo loves the all-black combo.
Personality of Gojo
Saturo is not a normal individual. He is jolly when he is around the people he cares for. The silly attitude of Gojo makes him innocent as a butterfly. However, when things get rough with curses Gojo shows his cruel side. We also see him not approving of the elders. Gojo simply hates the way they run things and he wants to change that once and for all. Also, he just loves to tease his comrades and his students.
Moreover, he knows he is powerful which makes him a force to be reckoned with. His power is called "Infinity" which is a type of barrier around his body that makes it impossible to touch his body. His power might be great but it is not the greatest. He fights his enemies as if he is toying with them. He does not show any sympathy to enemies and brutally eliminates them. He takes his time in a battle but if he wants to end it then he can end it in a single blow. He enjoys battle because it makes him feel invincible and the most powerful sorcerer in the world.
Gojo's Power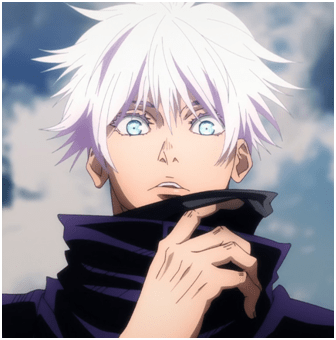 Gojo is the strongest special-grade sorcerer in the world. This is not just self-proclaimed by him. Every sorcerer knows that Gojo possesses an immense amount of cursed energy. Combine that with deadly techniques only Gojo can use, you get a Monster. We also observe the level of his confidence and strength when he was fighting with Sukuna. It was his words that "If he were to fight Sukuna with full power, Sukuna would give him a hard time but Gojo would win the fight". So, even Sukuna at his best is not a match for Gojo.
When he fought Sukuna for the first time, he humiliated Sukuna. His speed and strength were immense and Sukuna couldn't even keep up with his movements. The only time we observe Gojo getting a scratch is when the veil was put to keep Gojo out specifically. When Gojo touched the Veil, his hand was bruised. This was quite shocking because his infinity barrier should have protected him but it couldn't. This shows that there are forces stronger than Gojo.
Gojo's Techniques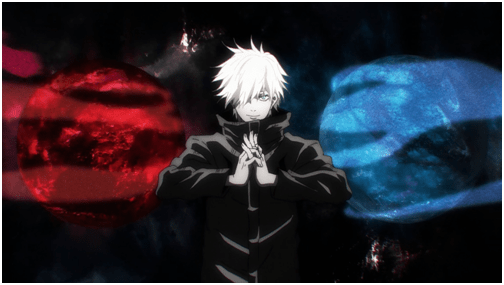 Satoru Gojo uses many deadly techniques but the most powerful we've seen so far is his Domain Expansion: Infinite Void and his powerful technique Hollow Purple.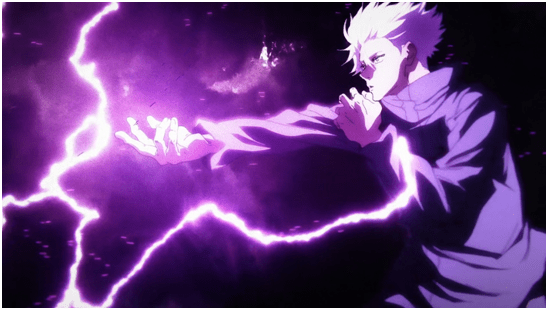 When Gojo's released his Hollow Purple, it completely eradicated everything in its path leaving nothing but dust behind.
Gojo's enemies are feared by him and they don't underestimate him even a bit. Throughout the intense battles, enemies ran away from Gojo as soon as they got the chance.
We have yet to see Gojo's full potential and the amount of curse energy he can use to unleash those deadly techniques. Moreover, we are not quite sure of his signature move. Maybe he likes all of these techniques or maybe there is one he likes the most and uses only as a last resort.
We can expect an intense battle between Gojo and Sukuna in the coming series. Will Sukuna beat Gojo or Will Gojo stand at the top? Stay tuned for more!