Secret of Getting Smooth and Glowing Skin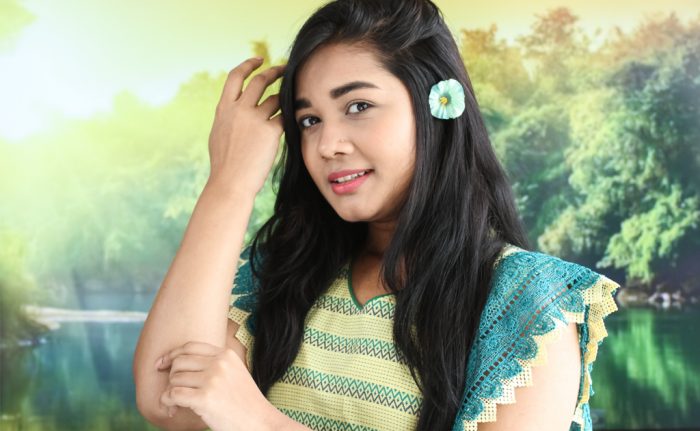 Shiny and smooth skin, meaning glassy shiny skin! Korean beauties have always been praised for their shiny, porless, flawless skin. They have already solidified their position in the beauty world through new makeup methods, various skin care steps. Transparent skin like glass is the measure of excellence for Koreans! It is no longer possible to get clear skin like glass. The weather, lifestyle, pollution of our country has a lot of impact on the skin. But it is not difficult to get young-looking, flawless and moisturized skin if you try. What is the secret of flawless skin? Let's find out today how to get shiny and smooth skin while sitting at home.
Is it at all possible to get a very shiny skin?
Everyone wants bright and flawless skin. You may be wondering how many beauty tips have been followed, using expensive products, wasting a lot of time in the parlor, but you have not got perfect skin! As I said before, don't be distracted by any glamorous advertisement, no cream can whiten you overnight. Of course, it takes time, perseverance and proper care to make the skin healthy and radiant from the deep layer. But it is not possible overnight! Proper care, moderate sleep, healthy lifestyle, everything is not impossible to get your desired skin.
How to get beautiful, soft and smooth skin?
The secret to beautiful skin is regular skin care with the right skin care products. Genetically your skin may be beautiful, but you also need to take care to maintain it. Basically look at the nourishment of the skin. If you follow a specific skin care routine and once you can choose the right things for your skin, then you are half done. To make your face glow without makeup, choose skin care products that can be a real friend to your skin and work on the inside to give the skin the highest benefits.
Get started today
Here are some tips to help you get started: I hope you find this helpful.
1) Follow the double cleansing process. This process removes dirt, contamination, sweat, excess oil and makeup from deep inside the skin. In this case use cleansing oil and gel. Foam cleanser alone does not remove dirt from deep inside the skin. Oil cleanser removes excess sebum and pollutants from the skin and foam or gel cleanser removes dirt from the surface of the skin and keeps the skin clean. Come from outside every day and clean the skin well.
2) Exfoliate is the secret to getting soft skin! If you do not remove dead skin cells, blackheads, your skin will not be smooth and normal cell regeneration will be hindered. Choose products rich in Nutrient Rich Ingredients, Natural Extracts and Nursing Oils. It is enough to exfoliate twice a week.
3) Add a refreshing or hydrating toner to your daily skin care. If you want, you can spray rose water, it will minimize pores as well as instant freshness on the skin. After cleansing, apply toner face with cotton pad or cotton or you can apply it by hand. Toner plays a significant role in maintaining the pH balance and firmness of the skin.
4) After 20-22 years, add serum along with cleansing and toning, but you must apply knowing the correct rules. Face Wash> Toner> Facial Serum – Follow this sequence. There are varieties of serum targeting different skin problems such as hyperpigmentation, niacinamide for freckles, arbutin, vitamin C. Salicylic acid, hyaluronic acid for dehydrated skin and retinol for anti-aging. Understand your age, skin problems, type and select the serum.
5) Use sheet mask once a week. Shit Mask is basically a packaged facial mask which will give your skin a dull and glowing appearance instantly. It will refresh your tired looking skin, give skin smooth and soft feeling, restore instant moisture. So include this product in the weekly skin care.
7) Must use moisturizer, whether it is before makeup or before going to bed at night. Understand your skin type and choose the right product from facial oil, over-night mask, deep nourishing cream. First you need to understand exactly what your skin type and needs are. It is very important to keep the moisture level right to smooth the skin. Separate products for oily and dry skin, your age, skin type, budget, all together, select the best product.
6) Black nose pimples or blackheads are a blemish on your beautiful shiny skin, right? Give only 10-15 minutes a day 1 day a week and get rid of blackheads! Just soak the nose area with water, apply a nose pore strip and remove it after 10 minutes by pulling. You can easily remove blackheads with the nose pore strip.
The secret to a brighter, smoother and smoother skin is to know the basic skin care routine. Before going out, apply sunscreen, rest on time, try to stay stress free and follow proper diet chart. In addition to these, with regular care, the skin will become youthful. You can buy authentic skin care products for you online from Shop.sajgoj.com. You can also shop at two physical cosmetics shops, located at Jamuna Future Park and Border Reserve.