Sheet Masks For Instant Glowing And Hydrated Skin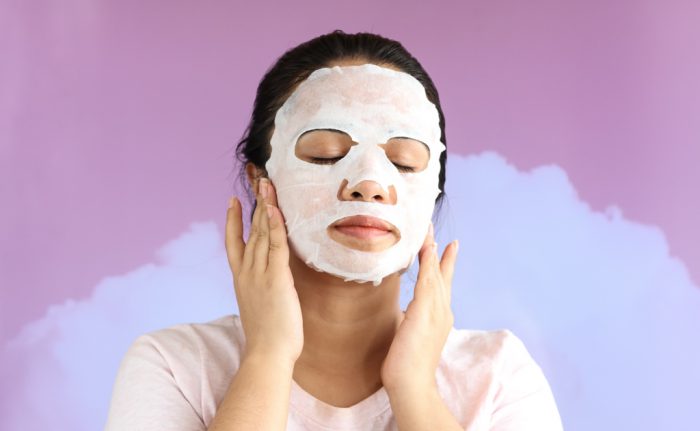 How much do we do to make our face glow and hydrate instantly? And before going to a special occasion or party, I think the most, Iss! If the skin would glow a little. Today I will talk about a mask that will make the face glowing in 10-15 minutes, as well as hydrated. Which mask? Thoughts have fallen, right? Shit Mask is a very hyped product of Korean Beauty Skin Care Step! Today I'm going to talk about a few sheet masks, as well as what ingredients work. Do you know how to use shit mask to get instant glowing skin? So learn about using shit mask for instant face glowing and hydrating.
Learn how to use shit mask to get instant glowing skin
A fabric cut out of the covering of the face, which is soaked in heavy serum. This serum moisturizes our skin and makes our face glow. Shit mask can be the easy solution of our BG life. It can be used instantly without any hassle. Here are some of my favorite shit mask reviews. Hopefully, you will also understand that any sheet mask will be the right choice for you.
NEOGEN – Surmedic Bright Glutathione Mask
If you want to make dull skin glow instantly and at the same time healthy, then you can take this mask off your eyes! Because it contains glutathione which is called the mother of anti-oxidants. Its effectiveness in brightening the skin is immense. It's one of my favorite masks.
(1) This sheet mask helps to brighten the skin.
(2) Brings back the glow of the skin.
(3) Improves the elasticity of the skin.
(4) Provides instant nourishment and hydration.
3W Clinic Essential Up Snail Sheet Mask
Snail or snail, whatever the skin care snail can not be thought of to put in the mouth! But snail is being used in different forms in the market now. Sneel is used in 3W Clinic Essential Up Snail Sheet Mask, which works on instant glowing skin as well as other problems.
(1) Repairs skin tissues.
(2) Reduces sunburn.
(3) The benefits of anti-aging can be obtained by using this mask. Snail extract is very effective in reducing wrinkles under the eyes and wrinkles on the face.
(4) Retains skin elasticity.
(5) Provides moisture to the skin and smooths the skin.
DEWY COLLAGEN ESSENCE MASK
It contains Vedana or Pomegranate fruit extract, which is rich in anti-oxidants. Take a look at the benefits of this sheet mask.
Using a sheet mask to get instant glowing skin, a girl removes light purple-blue background from behind.
(1) Reduces acne scars or any pigmentation on the skin.
(2) Removes suntan.
(3) Provides instant hydration to the skin, eliminates dryness.
(4) Helps to brighten the skin.
(5) Makes skin soft and smooth.
(6) Skin looks fresh.
FARM STAY GREEN TEA SEED VISIBLE DIFFERENCE MASK
This mask is very effective for acne or acne treatment. This mask uses Green Tree, which works well for oily and sensitive skin.
(1) Many people's skin becomes red when they are out in the sun all day. You can use this sheet mask to reduce redness.
(2) The harmful rays of the sun that damage our skin, this sheet mask helps to repair the damage to the skin.
(3) Fights bacteria, which greatly reduces the problem of acne.
(4) Moisturizes the skin.
(5) Soften and smooth the skin immediately.
How to apply shit mask?
(1) Skin and hands should be cleaned before applying sheet mask.
(2) I will apply the serum in the packet with a good mask, because many times the serum stays under the packet.
(3) The mask should be applied gently from top to bottom of the face. Make sure there is no gap with the skin.
(4) Apply the remaining serum in the packet on the neck and hands.
Now wait 10-15 minutes. Then lift the mask and do a light massage with your hands. Put the serum on the face. The skin will slowly absorb the serum. And because of the presence of serum in the mask, even if you do not use any serum separately. No need to use face wash. According to the skin type, you have to use a moisturizer. If you use 1 or 2 days a week, you will get good results. And another interesting thing about Shit Mask is that if you leave it in the fridge for 10-15 minutes before using it in summer, but it gives cool and soothing effect on the skin! Shit masks instantly brighten the skin as well as other skin benefits. For example, it reduces dark spots on the skin, increases collagen production, and makes the skin healthy.
Hopefully, you have learned to use shit mask to get instant glowing skin. Cosmetics but there are many more shit masks besides these shit masks, if you want you can visit a little website or app. I always trust Shop.sajgoj.com to buy authentic skin care products. Order online and get the product at home. And all over Bangladesh but with cosmetic delivery. There are also two cosmetics outlets, located at Jamuna Future Park and Border Reserve. You will get all the skin care and hair care products you need. So far today. Stay well, stay healthy.