Shenzhen Zinwi Bio-Tech Co., Ltd. Aiming to Create a Smoke-Free World
"We all agree that e-cigarettes are significantly less harmful than tobacco smoking."
 – Public Health England-July 2016
Vaping has become a major part of today's culture. Young and adults are vaping as a safe alternative to traditional tobacco cigarettes. Most people believe cigarettes are outdated and redundant, as vaping is a new trend.
But are e-cigarettes a safe alternative to traditional cigarettes? A study has shown that nicotine vaping is 95% safer than conventional tobacco cigarettes. Studies have shown that it is the most effective way to quit smoking, even better than nicotine patches and gums. Many countries like France make tax-free e-cigarettes to promote them over tobacco cigarettes. Tobacco cigarettes are bad for the environment too. Showing the concern, Professor Konstantinos E. Farsalinos and Gene Gillman quoted:
"A day of vaping would reduce formaldehyde exposure by 32% compared to a pack-a-day smoke."
But is the e-cigarette industry flourishing? Despite producing several products, the e-cigarette industry is relatively not thriving. The industry is still new and getting very little support which is probably why it is declining. But companies like Shenzhen Zinwi Bio-Tech Co., Ltd. are propagating the e-liquid market with its par excellence marketing strategies.
Founded by Jun Zou on January 18, 2016, Zinwi is a Chinese high-tech company that provides integrated solutions to e-cigarette brands and manufacturers globally. Moreover, Zinwi offers production, sales, and research services too.
Zinwi has a headquarters in Shenzhen, Guangdong, China. In 2017, the company started its e-liquid activities as a new venture. Zinwi became the standing director unit of China's Electronic Cigarette Industry Committee and participated in the drafting and formulating of e-cigarette industry group standards (T/CECC-2-2017). Later in 2018, Zinwi developed patented nicotine salt technology.
In 2019, the company shifted to Guangming District High-tech Park and acquired a food production license. It received ISO 9001 Quality System Certification and Credit Standard Enterprise Certificate.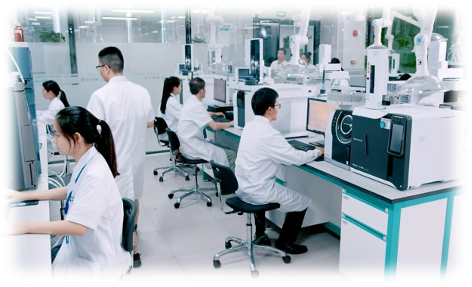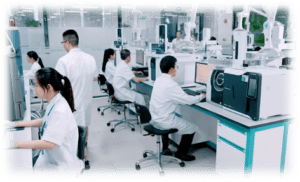 Across the world, there are numerous e-liquid companies. Still, Zinwi has been unique in that their products have helped customers to be exported to numerous countries and regions in Europe, America, and the Middle East and have been recognized by more than 300 brands—the secret lies in their research and development department. Zinwi is one of the fastest-growing e-liquid companies due to its research and development, strict quality control measures, stable quality of products, and extensive network of clients. They emphasize R&D of products as Zinwi aims to innovate products continuously.
Zinwi obtained a Tobacco Monopoly Production Enterprise License issued by The State Tobacco Monopoly Administration of the PRC in June 2022, making Zinwi one of the first e-liquid companies receiving the license. The company passed the ISO 14001 Environmental Management System Certification, ISO 45001 Occupational Health Management System Certification, and the second-level certification of Smart Manufacturing Capability Maturity (CMMM).
Their extensive history, quality control strategies, and diligent R&D team make them the pioneers of the e-liquid industry, and their breakthrough products are their USP. Zinwi introduced a series of "ZTouch" nicotine salts in history. Every salt has a different purpose; for example, J salt creates a higher bioavailability throat hit due to its low concentration and increased activity. T salt creates a more natural tobacco flavor to provide an authentic experience. Likewise, S salt enhances fruit flavors and restores the authentic flavor experience.
Zinwi produces a vast range of sweeteners to match different vaping devices to offer a higher return to flavor. The company has created over 50,000 formulas of different flavors and keeps introducing new flavors daily. Besides salts and sweeteners, Zinwi offers e-liquids ODM/OEM quantity and packages customized products according to the consumer's demands after consultation services. Many devices are offered, such as disposable cotton care and disposable oil core separation.
Zinwi has a vast and sophisticated quality control mechanism for raw materials. The testing process looks after the concentration and ratio of raw materials to acquire the optimum taste and flavor. The testing room of the company comprises precise instruments of renowned brands, including HPLC, GC, GC-MS, LC-MS-MS, ICP-MS, LC-MS, and GC-QTOF that help in assessing the composition of raw materials, semi-finished and finished products. Standardized production procedures assist in creating high-standard, high-efficiency, and high-quality products.
Undoubtedly Zinwi is successfully propagating toward the innovative and modern e-liquid market establishment. Zinwi received the China Electronic Chamber of Commerce Electronic Cigarette Professional Committee-issued Fog Valley Award. It became a member of the UK Vaping Industry Association (UKVIA) and the first batch company authorized by the Chinese government to produce e-liquids.
Zinwi was involved in the International Electronic Cigarette Summit Forum Support Unit and Made in China Audited Suppliers in 2019. It became the Strategic Partner of Lux-share Testing and co-organizer of the Electronic Cigarette Industry Summit Forum in 2020.
In 2021, Zinwi became a unit member of the Shanghai Society of Toxicology, a strategic partner of Tianjian Testing, and a co-organizer of the Electronic Cigarette Industry Summit Forum. It received the Pegasus Award for China's Electronic Cigarette Information Market. Zinwi also presented new flavors and upgraded its brand image at the Total Product Expo 2023 (TPE23) Trade Show.
Conclusively, smoking is injurious to health. One cannot deny whether tobacco or nicotine, all types of smoking should not be practiced. However, we can reduce the impact on health by replacing tobacco with nicotine. Intending to move towards harm reduction and healthy "Atomization + X" through research and development for its future production Shenzhen Zinwi Biotech Co., Ltd is constantly providing various products with intelligent technology.