Shows To Watch If You Are A Fan Of The Retro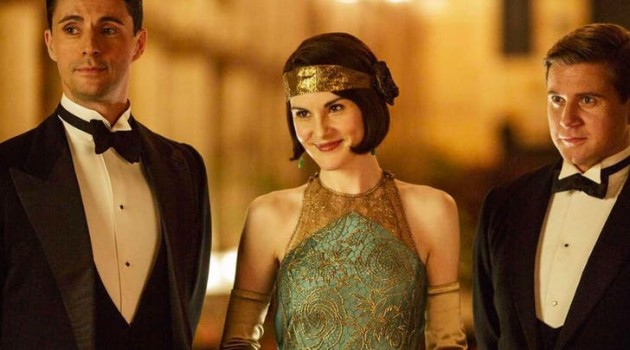 Watching a new show might sound like a crazy idea, but sometimes, you might just want to watch something old, something vintage. So if you are a retro fan, there's so much to explore or even rediscover. Yes, we know you have watched Ross getting married way too many times, and you have watched Dwight being quirky even more times.
But the early 2000s and the late 90s have so much to offer when you think about it! As a 90s kid, sometimes, you just want to go back to the past and enjoy some good old comfort television. So we decided to come up with a few shows for all fans of retro that you must watch here at least once.
Keep reading to find out more about the same!
Attention Retro Fans: Show You Must Watch If You Love The Retro
Attention, all fans of Retro, this one's for you guys! If you love vintage television, then these shows are some of the best, albeit a little crazy – yes, of course, the late 90s and early 2000s were famous for presenting questionable plots, unnecessary drama, and a lot of binge-watching material for a boring Sunday afternoon or even some post-work chill session!
Scroll down and find out the shows you must watch at least once as a fan of retro or vintage television.
1. Sex And The City:
Yes, we know you have watched the two movies, and they were great but trust us on this one! If you haven't watched the original six seasons of Sex And The City, starring our favorite Manhattan girls, then you have missed out on so much! The plot revolves around four women in their later early 30s, Carrie (played by Sarah Jessica Parker), Miranda (played by Cynthia Nixon), Samantha (played by Kim Cattrall), and Charlotte (played by Kristin Davis).
The series chronicles the individual as well as collective lives of four friends through the eyes of Carrie Bradshaw, a journalist with New York Star writing a daily column known as wait-for-it, yes, you guessed it right, Sex And The City!
2. Gilmore Girls:
Another one of our favorites, Gilmore Girls, used to be one of the most popular shows on television back in the day! People couldn't get enough of the mother-daughter duo Lorelai and Rory (played by Lauren Graham and Alexis Bledel). The plot revolves around Lorelai and Rory's relationship with individual story arcs, set in the fictional town of Stars Hollow!
Gilmore Girls has the potential to make you fall in love with small towns, slapstick humor, and Rory's coming-of-age story. But, sit tight with a few handkerchiefs, some comfort food, and a lot of patience because this journey is going to be long – after all, the show lasted for 7 seasons with a reboot that came out a few years ago!
3. One Tree Hill:
Come on, the early 2000s are famous for several gorgeous men, and one such man was Chad Michael Murray. Fans tuned in every night to watch underdog basketball champ Lucas Scott (played by Chad Michael Murray) being a high school kid while fighting with his stepbrother Nathan Scott (played by James Lafferty).
The series chronicles life at Tree Hill, the rivalry between two brothers who later turn into friends, lots of romance, and a lot of unrealistic drama (such as when Dan's heart was eaten by a dog in the hospital – weird, right? we call it unforgettable!). Moreover, Sophia Bush plays the iconic character of Brooke Davis – your usual hot cheerleader, except she launches her own business and lets go of the man she had loved for most of the seasons, only to find love later!
4. Friends: 
Now we know you have watched Friends way too many times, and you don't want to hear about it! But that's what you were assuming wrong! Friends are one TV show which we believe you can keep watching over and over again, without any exhaustion. So if you have no idea whether Ross (played by David Schwimmer) and Rachel (played by Jennifer Anniston) were ever on a break, you must find out!
The 90s are iconic because of so many great shows, but perhaps none greater than Friends. The show is made up of what great sitcoms are always made of – a talented cast, great comic time, and even better chemistry!
And It's A Wrap!
So which show are you going to start your weekend with? Vintage tv is synonymous with comfort tv – you know when you just want to watch a show without any worry because you already know what's going to happen? Yes, that's what retro is all about – a little vintage and a lot more memorable.
In the meantime, don't forget to let us know your thoughts and experiences of the same in the comments below.