Silicone Wedding Rings: Why Should You Consider Them For Your Wedding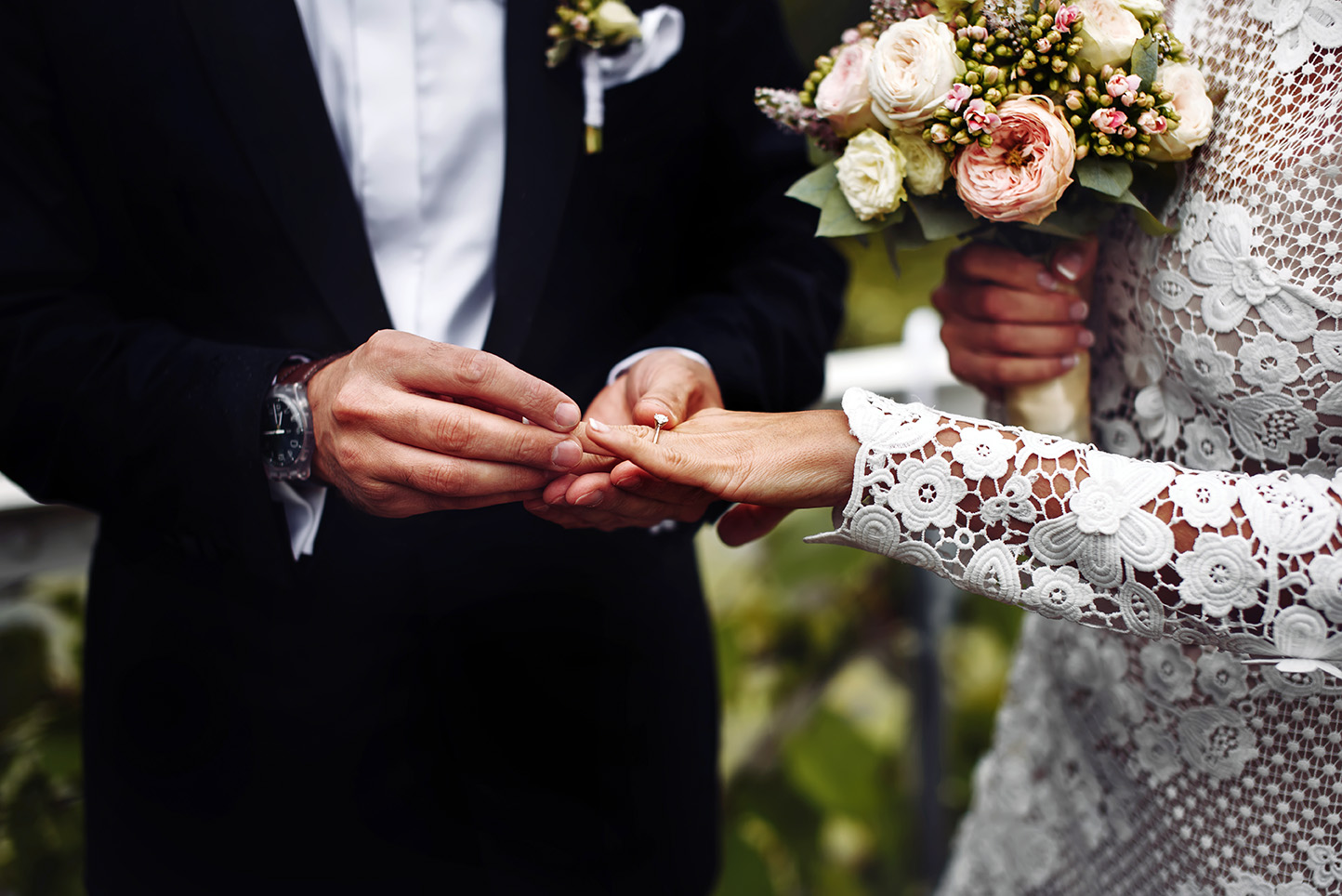 When you think about wedding rings, you probably picture a gold or silver metal band. However, silicone wedding rings are becoming popular due to the various advantages it offers over traditional metal rings. It is a popular saying that diamonds are forever but what if that diamond gets lost or stolen? A silicone wedding ring takes the place of a pricey ring to give you peace of mind no matter where you are and what you are doing.
Some people are uncomfortable wearing their diamond-studded bands everywhere, that is exactly where this genius invention comes in. You can always own a conventional metal ring but wear your silicone band when you are traveling and the chances of damaging your ring are high.
What exactly is a silicone wedding ring?
Silicone rings are made from a soft, stretchy rubber material that is flexible and fits any lifestyle. They come in different styles, colors, and sizes and serve the same purpose as traditional wedding rings; to signify the holy union of two people. They are durable and can be worn just like any other ring. They are a great alternative if you wish to run away from buying a conventional one.
Why should one consider buying a silicone wedding ring?
Silicone wedding bands are safe, affordable, and comfortable. If you have an active lifestyle and you are into gym or sports, silicone wedding rings can be a great option for you as it allows you to leave your costly metal band safe at home. Sometimes a couple who has a small child will prefer silicone bands as they feel their diamond is at risk because they need to take care of an infant or run behind a toddler.
Non-metal rings are also a go-to option for people who have any kind of metal allergies. Other than this, if you are just someone who does not want to burn a hole in their pocket buying an expensive engagement ring yet want to present a token of love and commitment to your partner, silicone wedding bands can be a wonderful choice.
Are silicone wedding rings worthy?
Silicon rings are built to last. They are less likely to get damaged or cause injury in harsh environments because of their soft yet strong nature. They are an ideal choice if you are a travel enthusiast and do not want to risk losing an expensive diamond on a trip. There is a popular saying, 'beauty lies in the eyes of the beholder.' This also applies to the worth of a silicone ring. For some, even a 5-carat diamond can be small but if a silicone band is what fits into your lifestyle and budget, don't shy away from buying one.
How safe are silicone wedding rings to wear?
Silicone wedding bands are very safe and durable, they are allowed to be worn in a lot more work environments compared to traditional rings. Rings made from this material are non-conductive, non-toxic, and far more flexible. The possibility of a ring avulsion is higher in rough professions like heavy labor and mechanics therefore, it is not advised to wear metal bands. If your ring gets caught in something, the force which is trying to pull your ring causes your finger to be pulled out of place.
Silicone rings are also recommended for doctors and nurses as they work around medical equipment with needles. Other than this, professions like electricians, carpenters, professional cooks, and construction workers also rely on silicone bands for safety purposes.
Common advantages and disadvantages of silicone wedding rings
Silicone wedding rings offer many advantages, which is why it is becoming popular and widely accepted all over the globe. Wearing a silicone band on your finger shows just as much love and commitment in your relationship as any other diamond-studded ring; don't let anyone tell you otherwise.
If you are considering purchasing a silicone wedding ring, being aware of the possible pros and cons before making a decision is always a good call.
Talking about its pros, silicone wedding rings are far cheaper than metal rings. You can easily buy one without breaking the bank. They are comfortable and durable and liberate you from stressing over losing an expensive diamond. They are safer than metal as they don't conduct electricity. Another advantage of buying silicone rings is that they are hypoallergenic which makes them a great option for people with sensitive skin. If you wish to give a customized ring to your special someone, silicone ring comes in a variety of colors, patterns, and styles.
On the contrary, there are a few downsides to buying silicone rings that can not be overlooked.
If you are more for tradition, silicone rings might not make you very happy as they are non-traditional. They are not heirloom pieces that can be passed down from generation to generation. You can not get a diamond mounted on a silicone ring so if the idea of an engagement ring means a sparkling diamond, choosing a silicone band might not be the best choice for you. Sometimes it gets difficult to remove a silicone band from your finger due to its stretchy nature, but it is nothing that a bar of soap or lotion cannot loosen.
The bottom line
All brides and grooms-to-be look forward to ring shopping as it is an exciting process but it comes with its share of stress. Finding a perfect ring that is comfortable and suits your personality is a once-in-a-lifetime experience. There is no one size fits all solution to which ring is the best choice. It depends from person to person as everyone has a different lifestyle, different budget, and different priorities.
If you are apprehensive of the general wear and tear that will come along with wearing your valuable ring every day, you can buy a silicone band and wear it in risky environments. This way you can always have your symbol of love right on your finger without costing a fortune.