Six phones that will not be obsolete when 5G expands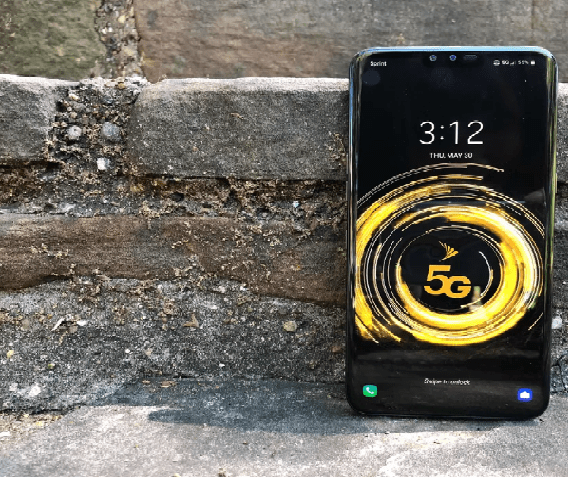 The year 2020 will be marked among other things by a greater implementation of 5G networks, which in Spain as in the rest of Europe are already reaching some urban centers. If you are one of those who wonder if it is a good idea to buy a 4G phone, especially if it is high-end, and we want to use it for several years, the truth is that it depends a lot on whether we intend to use it for several years or change terminal frequently.
For those looking for a high-end model that plans to use two years or more, the ideal is to opt for a 5G smartphone. Well, it can be frustrating to make a strong outlay of money and that when we have a 5G data rate we cannot use it. More and more models are sold in Spain compatible with these networks. And not everyone is only within reach of the wealthiest pockets. Although it is true that compatibility with 5G networks raises the price of phones somewhat. Here we review some of those already available in Spain.
Samsung Galaxy A90 5G. This phone with the powerful Snapdragon 855 processor, which is equipped with many of the highest-end phones, is a cheaper option than other Samsung phones to enjoy 5G. The AMOLED screen with 6.7-inch Full HD + resolution and its complete three-camera system make it a good alternative.
It also has a lot of ram memory, 6 or 8 gigabytes, and a huge battery of 4,500 mAh. Something that is important due to the higher energy consumption produced by 5G networks. Its storage capacity is 128 gigabytes but this is expandable with MicroSD cards. Its official price is 749 euros.
Huawei Mate 20X 5G. Although the Huawei Mate 30 is already on the market, it has been the first to arrive from the company without the standard Android operating system with Google services. But the previous model, the Mate 20, has Android 9 in the Google version, including the 5G version, and is a very competent phone by 2019 standards, according to the technology blog, blogote.com
It has a camera system of the best we can find in the market, 8 gigs of ram and 256 gigs of storage. A 4,200 mAh battery and a Huawei processor that performs quite well. Its OLED screen is Full HD + and is immense: 7.2 inches. It can be found for just over 850 euros in some stores.
Xiaomi Mi Mix 3. With an official price of 599 euros, this is one of the cheapest 5G phones on the market. Includes Snapdragon 855 processor, a 6.3-inch Samsung AMOLED screen. It also has a solvent dual-camera system in the rear and in the front.
Its ram memory is 6 gigabytes with 64 gigabytes of storage. That in our opinion may be its main weakness for many users. The battery also has slightly less capacity than other 5G phones: 3800 mAh. But despite these two things, there is no doubt that many this Xiaomi can be seduced by its relationship between quality and price.
Samsung Galaxy S10 5G and Galaxy Note 10+ 5G. The first of these phones, which we had the opportunity to analyze thoroughly at the time, is one of the best options for those looking for a high-performance 5G phone. Like the Samsung Galaxy Note 10+ 5G. The fundamental difference between the two is that the Note has a somewhat larger screen and the greater amount of ram memory, in addition to being able to use the S Pen pointer.
But this Galaxy S10 5G, which is mainly sold through Vodafone for a price of 843 euros if we pay it in cash, is undoubtedly one of the best phones of the year. By the way, the difference with the standard S10 is not just 5G connectivity. It also has a depth camera and greater ram memory. Both are ideal for those looking for terminals with outstanding power.
Oppo Reno 5G. Oppo is selling through Amazon the 5G version of its Reno phone for a price of 893 euros at the time of writing these lines. One of the things it incorporates is the Reno Zoom 10X camera system, which we tested at the time. It is one of the best for those looking for a long-range zoom on a phone.
This phone has one of the most efficient fast charging systems on the market, something fundamental is phones like 5G with high energy consumption. Its battery is 4,065 mAh, its screen has 6.6 inches AMOLED technology, it has the Snapdragon 855 processor in its bowels and an 8-gigabyte memory with 256 gigabytes of storage capacity.