Skin Brightening Ubtab Soap Making Ways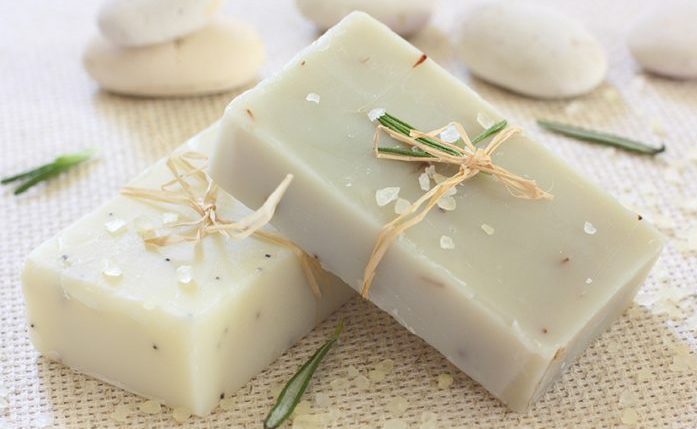 We don't take care of our facial skin as much as we take care of our body part's skin. If this question is asked, many people will answer that body care is not done too much or where is the time to care! But we don't have a shower daily. Isn't it? Then soap is also used. If the skin care of the body is taken with the use of that soap, then how ?? That's great. Isn't it?
Due to lack of skin care of body part, sun tan etc., the skin of body part becomes very pale and black. So, today I will tell you the solution to all these problems. For this, you can make skin brightening uptan soap. It brightens the skin, removes sun tan, removes dead skin cells and keeps the skin moisturized.
So let's not exaggerate, I don't know how to make this skin brightening uptan soap.
Whatever it takes-
1. Multani Mati: Multani Mati removes extra dirt and oil from our skin. Helps to eliminate skin infections and makes skin clean and healthy.
2. Bason: Bason helps to brighten the skin. Removes sun tan, helps to remove dead skin cells and helps to get rid of acne on body skin.
3. Rice powder: Rice powder has anti-aging and oil absorbing properties. It helps to brighten the skin. Helps to remove dead cells by scrubbing the skin.
4. Turmeric Powder: Turmeric is rich in anti-bacterial, antiseptic, anti-inflammatory properties which are very effective in removing skin problems, especially acne. However, for skin care, do not go to the kitchen and take turmeric powder from the yellow box and use it again. Always, after buying turmeric, keep turmeric powder in a small separate container for skin care.
5. Almond Powder: Almond powder helps to remove dead cells from the skin. Moisturizes the skin by removing the extra dryness of the skin.
6. Soap base or any glycerin based clear soap.
7. Almond Oil: Almond oil helps to keep skin healthy and soft. It protects the skin from UV damage. Also helps to remove fine lines.
8. Essential Oil: Here you can use any essential oil. It will not only get you skin benefits, it will also add a nice smell to your soap. However, it is optional. If not, you can skip.
9. Soap mold / small cupcake mold / clean small cup or bowl
How to make this skin brightening uptan soap-
In a bowl, take 1 teaspoon of multani soil, besan, rice powder, almond powder. Take half a teaspoon of turmeric powder in it. Mix all the dry ingredients well.
Now take 50 grams of soap beige or glycerin based clear soap. Cut it into small pieces.
Now you have to melt the soap in a double boiler. To do this, boil water in a pot in the oven and place a heatproof bowl on top of it. Put the pieces of soap in the bowl. After a while you will see that the soap has melted.
Now mix the dried ingredients well with the help of a spoon in the melting soap.
Now mix half a teaspoon of almond oil and a few drops of any essential oil in it.
When everything is mixed, take the bowl down from the pot and quickly pour it into the soap mold / cupcake mold / heatproof small bowl / cup.
Then leave it at room temperature for 1 to 1.5 hours. Then unmold. Yes, your homemade uptan soap is ready.
How to use-
This uptan soap can be used daily instead of normal soap during bathing. When using, lightly massage the skin and wash it off.
In addition to bathing, skin care will also be done quickly. There is no need to give extra time. And you will see the benefits with your own eyes.