Small intestinal bacterial overgrowth (SIBO) treatment.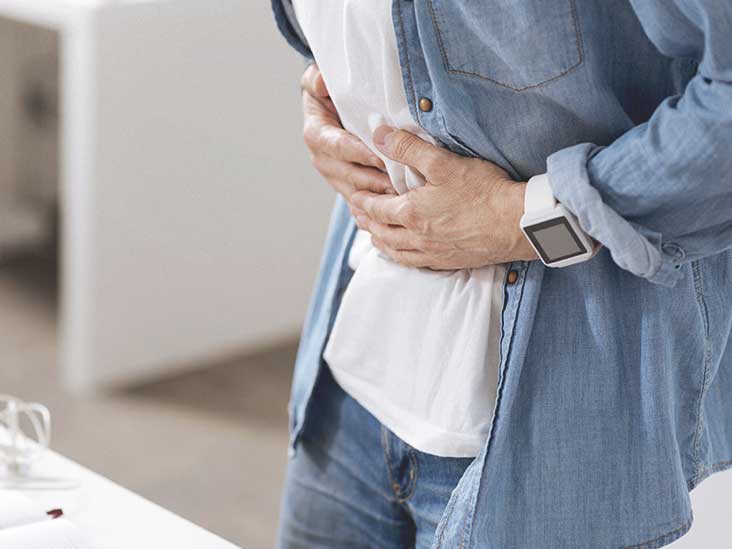 Small intestinal bacterial overgrowth syndrome, also known by the acronym SBID, or SIBO, is a condition in which there is an overgrowth of bacteria in the small intestine, reaching values similar to the number of bacteria present in the large intestine.
Although bacteria are important for the digestion of food and absorption of nutrients, when they are in excess they can cause intestinal problems, which result in symptoms such as excessive gas, constant feeling of a bloated stomach, abdominal pain, and constant diarrhea, for example. Also, altering nutrient absorption, in some people can result in malnutrition, even if the person is eating correctly.
This syndrome is curable and can be treated, in many cases, with changes in diet and lifestyle, but it can also include the use of antibiotics prescribed by the gastroenterologist after doing a SIBO test.
Diagnosis
When several causes of gastrointestinal problems have been ruled out and a solution is found, the SIBO investigation must be carried out. Excess bacteria in the small intestine can lead to the release of hydrogen and methane gases, which can be identified through a breath test. This test is non-invasive and can be performed at home or in a doctor's office. To take the exam, fasting is required. During the test, you will breathe into a tube. You will then drink a special sweet drink provided by your doctor. You will breathe into a series of additional tubes at regular intervals for 2-3 hours after drinking. If breath testing is not available, urinary metabolite tests can be performed or small bowel fluid samples can be collected for identification of bacteria.
How SIBO influences health status
Despite being a disorder that is not well understood and needs further study, it is known that it can occur when the small intestine has anatomical abnormalities, changes in pH, or poor muscle activity in its functions, which means that food and bacteria are not removed from the organ and consequently influence the immune system not to function properly.
SIBO symptoms are common to several gastrointestinal pathologies and can easily be confused with viral gastroenteritis or stomach disease, celiac disease, Crohn's disease, hypochlorhydria, or low levels of stomach acid, gastroparesis, portal hypertension, or bowel syndrome is irritable. All have in common symptoms that mainly affect the intestine, such as stomach pain, especially after eating, bloating, cramps, diarrhea, constipation, indigestion, gas/flatulence, or regular feeling of fullness, but it can also lead to weight loss.
Nutritional support
Some patients with SIBO have associated weight loss or deficiencies in various vitamins or minerals. This can lead to deficiency syndromes. Most patients with SIBO will need supplementation with vitamin B12, fat-soluble vitamins, calcium, and magnesium. Lactase deficiency may be associated with SIBO due to mucosal inflammation of the brush boundary and therefore often prohibiting lactose-containing foods until the condition resolves. The low FODMAP diet, the specific carbohydrate diet, and the gut and psychology diet are some diets that are recommended in this condition.
Treatment of bacterial overgrowth
The keystone of SIBO treatment is of course antibiotic therapy, decreasing or even eradicating the excessive bacteria and thus decreasing the pathological mutations they cause in the small intestine. While the effect is often sufficiently directed to induce some researchers to support empirical antibiotics when the diagnosis is suspected, this can hinder the study of the disease due to:
• The significant cost of therapy
• The placebo effect which is large enough to be statistically significant
• The frequent need for multiple courses of antibiotics to manage overgrowth
• Potential complications of antibiotic treatment, such as drug resistance and adverse effects
In one study, a course of antibiotics could be expected to alleviate symptoms for 22 days on average so it would be impractical to consider antibiotic therapy alone in this condition, as it would require a minimum of 12 courses per year.
The most commonly used antibiotics for the treatment of SIBO are mostly chosen on the basis of experience, rather than sensitivity and culture studies, which would not be cost-effective. Among the first were tetracyclines, followed by the combination, ciprofloxacin, doxycycline, rifaximin which is a derivative of rifamycin, and amoxicillin-clavulanate metronidazole. Ciprofloxacin and metronidazole appear to be more effective, especially in SIBO associated with Crohn's disease. However, all symptoms do not respond constantly.
Fabian-mueller.net is now exploring the treatment of SIBO, especially finding and eliminating the causes of SIBO, Displacement of colon germs and Build up a healthy flora in the small intestine, and support bowel function. While the initial results were positive with respect to lasting and reliable symptom relief, confirmatory work remains to be done.