Sports fundraisers that work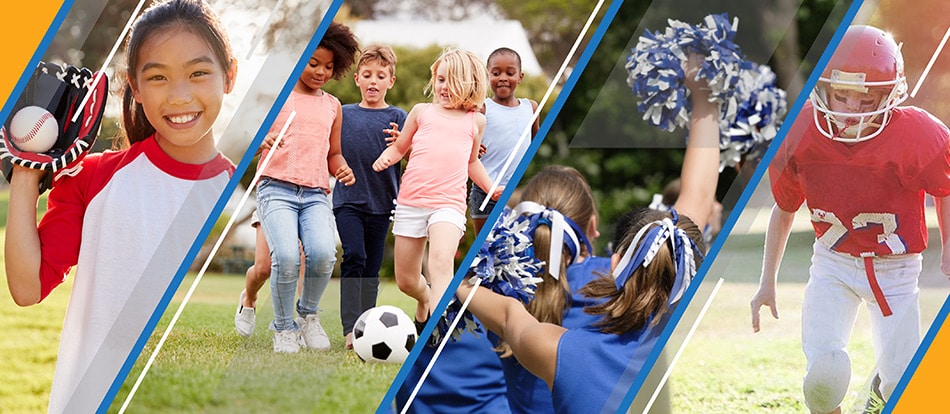 How do local sports clubs, teams and programs pay for uniforms, sports equipment, travel expenses and competition fees? They have to hold fundraisers. Schools don't get the funds they need for school sports. Local youth leagues have to do the same. Sports non profit 501 organizations are all in the same boat.
Joe Wolpin of fundraisingzone.com helps local youth teams with their sports fundraising. Joe tells us, "Coaches and booster clubs are constantly looking for new sports fundraising ideas. They understand that if they don't make it happen then their players won't have the new uniforms they need or the funds to make it to the Nationals. I take my hat off to these parents who work hard to make their kids dreams come true."
It comes down to this… Either the parents come up with sports fundraisers that work— or your players miss out. So what is working? Here are some unique sports fundraisers that have helped baseball, football, track and cheer leaders raise the money they need.
Sell T- shirts
The Loyal Ink Custom Printing, and the Buena cheerleaders collaborated to hold a fundraiser in honor of the new company's debut.
As a result, a $1,250 check was given to the Buena cheerleaders. The squad was also given $100 by Smokin' Joe's BBQ.
That day, the cheer team received half of the proceeds from the sale of Buena shirts. Along with selling pork sandwiches, the cheerleaders also offered face painting, popcorn, and snow cones. Additionally, they had a 50/50 raffle.
Cycle Challenge
The eighth annual month-long fundraisers were started in 2015 by the Minneapolis-based Children's Cancer Research Fund.
Bicyclists participating in the fundraising are required to select a mileage goal, share their profiles on social media in order to earn money, and then log their rides. Participants bike and then manually or automatically submit their mileage to their personal GCC page using a tool like MapMyRide or Strava.
About 100 bikers in the Peoria chapter of the challenge had raised $8,000 total. Rockford's group has likewise amassed more than 100 members and has raised nearly $1,300. 57 riders from the Springfield group have raised more than $2,000 so far.
50/50 Rivalry Raffle
The 50/50 Rivalry Raffle, which was started by the Crest Charger Horseshoe Club at the beginning of August, has already raised more than $150,000. Brandon Spikes, a former Crest and NFL player, will draw the winning ticket at the conclusion of the second quarter of the Crest vs. Shelby game on Friday. One lucky winner will go away with winnings of at least $50,000.
The tickets cost only $10 for one and $20 for three.
Fireworks fundraiser
For the athletics department to remain operational, the Anzar High Booster Club significantly relies on community contributions.
Nearly $10,000 was raised through sales at the school's fireworks stand, and it was used to enhance the students' athletic equipment and buy new jerseys, balls, and equipment.
Just remember be responsible in drought conditions if you decide to sell fireworks! Check with your local fire departments before setting off fire crackers.
Golf ball drop
The annual helicopter golf ball drop and golf tournament, both of which benefit the program, were announced by the Concordia Texas baseball team.
The program will hold their golf ball drop fundraiser before the next baseball game.
With the possibility to win numerous prizes worth a total of more than $3,500, the golf ball drop will give supporters and fans the opportunity to buy as many golf balls as they desire.
Softball Tournament
The Calf Canyon/Peak Hermit's fire, which is destroying northern New Mexico east of Espaola near Mora and Las Vegas, was the focus of a coed softball game held on Saturday by the high school to collect money for the area's rehabilitation.
Six teams, representing Espaola, Santa Fe, and Los Alamos, paid $300 each to enter the one-day double-elimination competition, raising at least $1,800 in the process. They also provided non-perishable food items and water for the Red Cross.
Padilla promoted the competition by handing out flyers and making an appearance on KDCE Radio.
Car show
A local nonprofit organization called Youth Impact which helps kids enjoy sports programs will hold its first-ever car show in an effort to earn $10,000 to aid with rising transportation costs.
Free entry is offered. Over a hundred various automotive types, including historic cars, trucks, SUVs, motorcycles, and sports cars, will be on display for attendees. Additionally, there will be exhibitors, food trucks, live music, bounce houses, and a drag racing virtual reality game.
Auction Fundraiser
At the fifth annual Back the PAC event, Pinecrest High School sports enthusiasts and anybody looking for a fun evening in support of excellent student development will find it.
Christa Gilder, the auction co-chair, stated, "We are hoping to host more than 500 people and show them a wonderful day with fantastic goods to bid on in live and silent auctions, supper provided by Elliotts on Linden, drinks, and musical entertainment from DJ King Curtiss." The event's target is to raise $150,000 for Pinecrest's student athletes, with a specific "Fund a Need" focus on installing turf in the stadium instead of grass.
Tickets are $65 each and $650 for a table of 10.
Poker Challenge
The Eagles Lodge hosted a poker tournament on July 30 to benefit the Kern Valley Youth Football and Cheer (KVYFC) group.
KVYFC rented the space from the Eagles Lodge for the poker tournament. They also had $10 Uno matches going for individuals who couldn't afford the $100 buy-in for the poker tables.
The poker tournament is our biggest event of the year, according to Beam. "We do a lot of vehicle washes, and we sell pretzels and donuts during the school year," he added.
These are just a few sports team fundraisers that have been shared. There are endless sports fundraising possibilities. Hopefully, it will help your school team raise the money they need this year.