The Top 20 JDM Cars Of All Time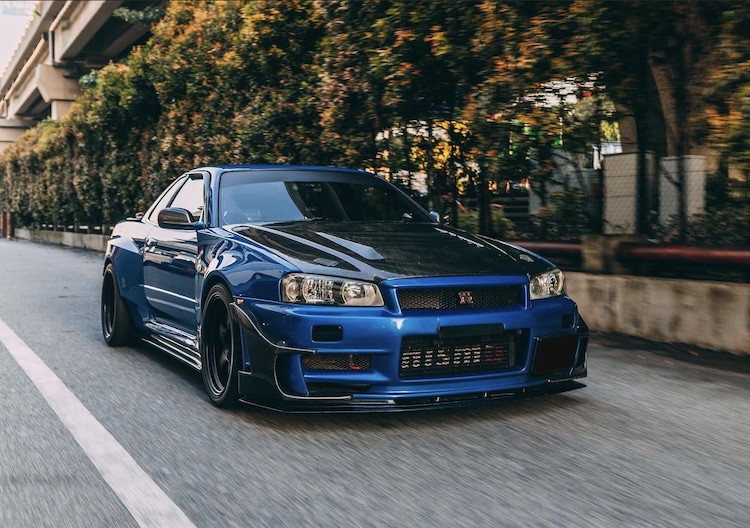 The most popular builds Super Street has featured from Japan over the years, ranging from Civics and Skylines to S-chassis, RX-7s, AE86s, and more.
What JDM listicle would be complete without giving props to the cars that have given our—and consequently your—eyes a proverbial boner over the years? Our top 20 JDM cars of all time (it's actually 24; some of these stories double up on vehicles) rounds up the most popular builds we've featured from Japan over the years, ranging from Civics and Skylines to S-chassis, RX-7s, AE86s, and others. We know there are tons of modified rides that are completely worthy to fill a top 100, but we had to limit this list to what we could pull out of our collective Super Street archives, and builds that are actually from Japan, ordered from most visited on down. So without further ado, we humbly submit to you the top builds of the heap, our top 20 JDM cars of all time. (Editor's Note: This list was last updated in January of 2020)
The FD2 R was the first with 4 doors, and the limited edition Mugen double R version—of which only 300 were produced—pooped all over the USDM Mugen Si. Available in just one color, Milano Red, the hotted-up Type R was faster around Tsukuba Circuit than its factory counterpart by some 2 seconds, and we still think the RR is the Mugen Civic we wish Honda would've sold here in the States.
MUGEN EVERYTHING—camshafts, valve springs, ram air intake, large capacity intake box, 4-2-1 exhaust manifold, high-flow catalytic converter, straight-type silencer (middle), dual exhaust, carbon intake manifold cover; five-way adjustable suspension; slotted rotors (320mm front/282mm rear), brake lines and carbon air ducts for front brakes; 18-inch Mugen aluminum wheels; Bridgestone Potenza RE070 225/40R18 tires; aluminum hood, carbon front bumper and grille, fog lights, side skirts, fender trim, carbon adjustable rear wing and gurney flap, rear under spoiler with air diffuser, rear fog lights Mugen-edition carbon Recaro reclining seats, shifter, shift knob, tachometer, meter gauges (water temp, oil temp, oil pressure), and sport pedals and foot rest
In an exercise to show off its Hurtling Solid & Joker line of affordable aero, Varis proves again it still has the magic touch. The subtle HS&J body sculpting and use of Ridox front fenders and BMW Lime Rock grey paint on this demo A80 owned by Naohiro Yahagi preceded an even more aggressive-looking package from Varis—the Supreme Wide Body kit—that really pushes out the fenders, but we're partial to Naohiro's narrow body project.
HKS intercooler and intake; Amuse R1 Titan exhaust; HKS F-Con IS and boost controller; Blitz coilovers; Ikeya Formula front/rear upper and lower arms; Original Runduce front and rear big brake kits; 18×10.5-in. +24 Volk Racing TE37 Saga wheels; 275/35R18 Bridgestone Potenza RE71R tires; Hurtling Solid & Joker front bumper, side skirts, rear bumper and rear spoiler; Varis front hood; Ridox front fenders; DoLuck side mirrors; Lime Rock grey custom paint; Recaro SPG GK seats; Nardi steering wheel; Laile shift knob; Saito rollcage; Eclipse head unit
This S13 was destined to be a drift missile, but owner Hitomi Ishikawa sweet talked her hubby Masaru, who happens to be an autobody repair tech as well as a bona fide enthusiast, into creating this drift-able show piece. Those 19-inch Rays NISMO rims from a Z34 17 years its junior are a nice touch, too.
HKS GTSS turbo, intercooler; custom exhaust; Silk Road exhaust manifold; Trust head gasket; tubbed and shaved engine bay; NISMO limited-slip differential, clutch flywheel; A'PEXi Power FC; HKS shocks; Swift springs; NISMO and arms; Alcon front big brakes; 19×9.5-in. front, 19×10.5-in. rear NISMO Z34 wheels; 215/35R19 front, 255/30R19 rear Nitto tires; Custom metal fenders widened in total 250 mm front, 400 mm rear; Bride seats; MOMO steering wheel; six-point rollcage FET shift knob; S15 dash
These EFs are about as grassroots JDM as they come. The stories of No Good Racing crew's Kazuma Tsujimoto and Tsuyoshi Okada from Osaka and their loyalty to the boxy Civic platform takes us back to why we got into this stuff in the first place and puts perspective on the big goals of chasing that tuner life.
'90 Honda Civic: B18C; Jun camshafts, valvesprings, retainers, slide cam sprockets; TODA timing belt; Skunk2 composite fuel rail; SARD 380cc injectors, fuel pressure regulator; custom intake pipe, head porting, exhaust system; Spoon high-tension cord, radiator hoses; Mugen exhaust manifold; Rywire Mil-spec wiring harness; Exedy Hyper Single VF clutch; ATS 3rd/4th/5th gear close ratio gear set; 1.5-way clutch-type limited-slip differential; A'PEXi Power FC; Mechadock coilovers; Cusco tower bar; seam welding; spot rivets; 15×7.5-in. +35 front, 15×7-in. +35 rear Volk Racing TE37 wheels; 225/50R15 front, 195/55R15 rear Yokohama ADVAN A050 tires; custom blue paint; Exceed carbon-fiber hood; custom headlight duct, fenders, rear bumper; Fuel Safe fuel cell; custom rollcage, fuse and relay box, switch panel, swirl pot; Shorai battery; Defi gauges; Bride seats; HKS Circuit Attack Counter lap timer
'91 Honda Civic: B16A; Eikoh exhaust; 5Zigen header; Cusco oil catch can; Exedy clutch; 1.5-way clutch-type limited-slip differential; Spoon Sports ECU; Mechadock coilovers; Skunk2 front upper arms; EF9 rotors and calipers; 15×7-in. Desmond Regamaster wheels; 205/50R15 Toyo R1R tires; custom Clubman Race theme paint; Chargespeed bucket seat; rollcage; No Good Racing steering wheel; ASR hub
We are lucky to have a couple of living legends' builds on this list, and this is one of them: Isami Amemiya's (of RE Amemiya fame) FC3S for the 2017 Tokyo Auto Salon. The modern-day refresh includes a Cosmo 20B tri-rotor engine swap for that wow factor. Mass appeal these mods are not, but then again, a car like this isn't for the masses—and doesn't need to be.
Mazda Cosmo 20B tri-rotor engine conversion; RE Amemiya 45mm exhaust manifold, 70mm-to-60mm custom exhaust; Mazda RX-8 six-speed transmission; Ogura Clutch metal single plate clutch; OS Giken/RE Amemiya SPL Super Lock limited-slip differential; RE Amemiya Extreme Link ECU with custom tune; custom RE Amemiya-spec Endless coilovers with Swift springs; Endless brakes with six-piston front calipers; 17×9-in. +20 front, 17×9.5-in. +8 rear Enkei PF07 wheels; 245/40R17 front, 255/40R17 rear Yokohama ADVAN Sport V105 tires; custom green paint; Bride EXAS III seats; custom RE Amemiya quick-release; AIM Cluster MXL Strada meters
One kinda street, one kinda track, both able to handle both. Lighting maker Car Shop Glow's demo FDs might look similar, but the builds from Tokyo go in two different directions.
'00 Mazda RX-7: TO4S turbo; V-mount intercooler; R33 Skyline fuel pump; Cusco Hyper single clutch; RE Amemiya quick shift kit; A'PEXi Power FC; HKS EVC 6 boost controller; Cusco ZERO-3 coilovers; Satoru Works knuckles; JIC reinforced tie rod; 18×10.5-in. +18 Volk Racing TE37 wheels; 265/35R18 Dunlop Direzza ZII Star Spec tires; Bride seats; Saito Racing rollcage; TCP Magic Type GT widebody fenders; RE Amemiya front bumper, GT wing, rear diffuser; Car Shop Glow LED front combination lamp, LED tail lamp, rear duck tail; Scoot Sports hood; Mazioria Trapezium five-stage paint
'93 Mazda RX-7: Balanced rotors; Fuji WPC-treated 3-piece Apex seals; HKS Racing Suction; V-mount intercooler setup with Knight Sports radiator; Zest Racing piping; Trust front pipe, air separation tank; R Magic mid pipe; RE Amemiya Dolphin Tail rear pipe; Super Now pulleys, power steering cap; Car Shop Glow oil filler cap; Cusco catch tank; Sard fuel pump; 850cc injectors; OS Giken 5-speed cross mission; Exedy metal single clutch; 4.1 final gear; Mazdaspeed 2-way Zest Racing-spec limited-slip differential: Zest Racing reinforced plant frame; A'PEXi Power FC; HKS EVC 6 boost controller; Car Shop Glow GT Spec coilovers; Swift 16kg/mm front, 18kg/mm rear springs; Super Now upper and lower links, rear long arm, stabilization brackets, tie rod ends, front upper reinforcement plate; Endless brake pads; Zest Racing brake lines; 18×9.5-in. +22 front, 18×10.5-in. +18 rear Volk Racing TE37SL wheels; 265/35R18 Yokohama Advan tires; RE Amemiya AD Facer N-1 '05 front bumper, GT-AD widebody, headlights, Pro rear diffuser, AD carbon-fiber hood, side steps; Garage Kagotano front under panel; Car Show Glow LED front combination amps, LED tail lamps, rear duck tail, rear diffuser, 310mm wing end plates; Vortex 1700 mm GT wing; Zest Racing GT wing stands; Craft Square side mirrors; Super Now tow hook; Pearl Brown paint; RE Amemiya 300km speedometer, shift knob; HKS Circuit Attacker lap timer; Recaro SP-G seats; OMP Superturismo steering wheel
Hiroki Koga's Onevia is more than your average 180SX-nosed S13 Silvia. The VIP shop owner produced an intimidating, nearly 600hp stance machine that shows potential customers the quality of his craftsmanship.
2.2L SR20DET black-top engine; HKS H-beam connecting rods, pistons, 91mm stroked/fully balanced crank; Power Enterprise 1.5mm head gasket; 272? cams; Tomei B Type valvesprings; NAPREC valves; Hypertune 80mm throttle body; 265-lph SARD fuel pump, fuel pressure regulator, 800cc injectors; GCG 3076 turbo and wastegate; HPI High Spec intercooler; WPC-treated oil pump; HPI air intake, radiator; Altrack 45mm exhaust manifold; custom exhaust, turbo outlet and front pipe; HPI six-speed dog gearbox; NISMO Super Carbon twin-clutch, flywheel, and 4.1:1 GT limited-slip differential; Blitz Dual SBC boost controller; HKS HiperMax III special version coilovers; NISMO strut bar; Ikeya Formula control arms; spot welded chassis; OE Skyline R33 Type M calipers; Dixcel rotors; Project Mu pads; 17×10.5-in. Work Meister M1R wheels; 235/40R17 Federal 595RSR tires; KIS front lip spoiler, side skirts, rear bumper canards, rear diffuser, over-fenders and trunk spoiler; Nardi steering wheel; Bride Zeta III seats; Defi tachometer and gauges
This is the Supra Smoky Nagata wanted, instead of a BMW—a gold, widebody, 1,000hp, twin-turbo V12-powered MkIV. Your move, Toyota.
1GZ-FE 5,000cc engine; HKS GT2540 turbine (x2), HKS blow-off valve (x2), wastegate (x2); Top Secret custom intake plenum with twin 80mm throttle bodies; ARC intercooler, radiator (with custom rear mount); JZA80 Getrag transmission; Cusco 1.5 way LSD; ORC clutch; Top Secret coilovers with Roberuta Cup kit; Volk Racing GT-F 19-inch; 245/35R19 front and 275/40R19 rear Bridgestone Potenza RE050A; GReddy GREX eight-piston 380mm front, four-piston 350mm rear; Top Secret Super G-Force Wangan widebody kit (includes front and rear bumpers, side steps, 33mm front and 50mm rear wide fenders, HID headlight housings with IPF lights); Top Secret carbon aero bonnet with bonnet pins, aero mirrors by Ganador with LED; GT rear wing, Top Secret Exclusive paint with Top Secret II paint and bodywork; MS-R graphics; Bride Gias leather seats; Takata harnesses; Top Secret steering wheel, shift knob; Defi Super Sports cluster; Carrozzeria Navigation
It's an R35 GT-R-powered minivan—what's not to love? Ju Sung Oh's turbocharged box on wheels is our kind of buff family hauler.
VR38DETT engine swap; TRUST intercooler; 3.0L diesel manual transmission; OS Giken clutch, flywheel, differential; Link ECU; AiM MXS Strada tachometer; Final Konnexion coilovers; AP Racing Pro 5000+ six-piston calipers; 19×9-in. +20 T-Style X-Three wheels; 265/35R19 front, 275/35R19 rear Yokohama Advan Neova tires; KITZ-RACING bumpers; CRS hood, over-fenders; URAS rear spoiler; Recaro seats; Nardi steering wheel; reupholstered red interior
Obsessive doesn't begin to describe the amount of work put into Norifumi Kobayashi's Honda wagon, and there's no shortage of equally impressive aspects, such as the USDM-styled shaved engine bay—raising the bar here from the other side of the ocean.
OEM K20A Type R valve cover, alternator bracket, alternator, air conditioning compressor, air conditioning compressor bracket; Skunk2 Pro Series intake manifold, Alpha Series header; K-Tuned fuel rail, coil pack cover, tensioner bracket, mufflers; OEM Acura RDX Denso injectors; Mishimoto aluminum radiator, transmission oil cooler, reserve tank; custom exhaust; wire tuck; shaved engine bay; HKS F-Con IS; custom coilovers, sway bars, front upper control arms; Voodoo13 rear control arm, front lower control arms; 380mm front, 355mm rear StopTech big brake kits; 19×10.5-in. Arcane Legend wheels in high polish with titanium hardware; 235/35R19 Nitto NT555 tires; OEM Acura TSX wagon front bumper, rear bumper, headlights, front grill, taillights, rear gate, rear gate panel, roof antenna, mirrors, front underbody spoiler, side underbody spoiler, body side molding, door handle frames, all glass, windshield wipers and arms; OEM Milano Red paint; black chrome grille emblem, side window moldings, door handles; Status Racing SRA Icon seats, harnesses; suede and leather diamond stitched seats, door panels; OEM Acura TSX leather steering wheel, leather shift knob, SRS air bag, hazard switch, steering wheel hands-free switch, sun visor, upper console (Homelink switch), scuff plate, dimmer switch, turn signal stalk, passenger airbag warning light, ELS system, rear pillar garnish, gauge cluster, window switch, A/C switch panel, center console, side brake handle
We have dreams like this—owning both a 180SX and Skyline, each built for drifting and an enormous amount of J style. Masao Otani, painter and body man for none other than RE Amemiya, pieced together the RPS13 for short, technical tracks and the ER34 for bigger power, but we heart them equally.
'98 Nissan Skyline 25GT Turbo (ER34): RB26DETT swap; TRUST T78 33D turbine kit, 272? lift 9.1 cam, three-layer intercooler, surge tank; NISMO adjustable fuel pressure regulator, reinforced fuel pump; SARD 720cc injectors; Buddy Club 90mm stainless muffler with removed silencer; OS Giken triple-plate clutch; KAAZ two-way differential; 4.9 final gear; reinforced mission mount; HKS Fcon Vpro, EVC 5, A/F knock amplifier; BNR34 GT-R V-Spec speedometer and tachometer; Defi Link Meter; A'PEXi N1 Damper Pro coilovers; Swift 14K front, 12K rear springs; custom pillow ball tension rods, front and rear adjustable upper arms; HICAS cancel rods; slotted and dimpled front rotors; BNR32 drilled rear rotors; Project Mu HC pads and side shoes; NISMO braided lines; 18×10.5-in. +12 Gram Lights 57 CR wheels (Glossy black driver, Gun blue II passenger); 255/35R18 front, 265/35R18 rear Dunlop Direzza ZII Star Spec tires; 30mm and 40mm rear spacers; Top Secret front bumper with custom ducts; Z Tune GT-R hood; URAS Z Tune front fenders; NISMO side steps; N-Style over-fenders; OEM BNR34 rear bumper; Blitz rear wing; Ganador Aero mirrors; custom carbon-fiber front under panel, side panels, canards, rear diffuser, diffuser fin, rear fender deflectors; OEM QM1 white paint with rainbow flakes; Recaro SP-G driver, SR-3 passenger seats; Takata four-point harnesses; Personal Pole Position steering wheel; seven-point rollcage
'95 Nissan 180SX (RPS13): SR20DET; stainless exhaust manifold, turbo outlet pipe, front pipe, cat replacement; 80mm titanium muffler with dolphin tail tip; aluminum pulley kit; ORC metal single clutch; KAAZ two-way differential; 4.6 final gear; reinforced mission mount; short shifter; rigid differential and subframe mounts; TRUST Profec boost controller; Defi Link Meter; CST coilovers; custom pillow ball tension rod; reinforced tie rods, mounts and bushings; Cusco rear adjustable upper arms; OEM ECR33 calipers, BNR32 N1 rotors; Project Mu HC+ pads; braided lines; 17×10-in. -20 Volk Racing TE37V wheels painted custom color; 255/40R17 Dunlop Direzza ZII Star Spec tires; 2mm front spacers; carbon-fiber hood with Garage Mak vents; Origin Labo front and rear 55mm over-fenders; custom side steps, rear bumper; Craft Square carbon-fiber mirrors; custom carbon-fiber under panel, fender deflectors, side panels, canards, rear differ, flat bottom under tray; Bride bucket seats; Sabelt four-point harnesses; MOMO steering wheel; NISMO shift knob; eight-point rollcage; relocated A/C control panel
The EK9 is arguably the pinnacle of sport compact high performance for the big H in the 1990s, and Kazuyuki Hashinaga's M&M Honda-touched hatchback maxes out the chassis' potential as a daily driver that can do track work, too. This build's story is already 11 years old, and it's not over yet.
B16B with a 12.4:1 compression ratio; TODA Racing 0.6mm head gasket, camshafts, valve springs, forged connecting rods, forged 81.5mm pistons, oil pump; M&M Honda cross mission, intake chamber, 50mm exhaust manifold, 60mm titanium exhaust; modified Koyorad aluminum radiator; TODA Racing metal single clutch, flywheel; 4.7:1 final drive; ATS 1.5-way limited-slip differential; A'PEXi Power FC; M&M Honda-spec Ohlins coilovers with 20kg front, 16kg rear springs; M&M Honda strut bar, roll center adjuster, tie rods; spot-welded frame; 16×8.5-in. -5 Work Seeker GX Candy Red wheels; 225/40R16 Yokohama Advan Neova tires; M&M Honda Hyper Wide body kit (front bumper, side skirts, rear diffuser, hood), flat bottom diffuser; Bride seats; Takata harnesses; MOMO NSX-R steering wheel; Defi meters.
IT'S KEIICHI "DRIFT KING" TSUCHIYA'S PERSONAL AE86—do you even need to ask?
TEC-ART'S 1.8L "7AG" (AE111 head/7AFE block), camshafts, timing belt, pistons, rods, pulleys, engine mount brackets, large capacity curl funnel, exhaust manifold, direct ignition kit, radiator; TODA Racing valve springs, head gasket; Sard fuel pump; K1 Planning exhaust; Setrab 34-row oil cooler; TRUST oil element relocation kit; TEC-ART'S N2 Cross Mission gears; custom 7AG carbon clutch, solid shift lever; MoTeC M84 ECU; TEC-ART'S x Aragosta coilovers; polyurethane bushings; lower control arms; stabilizer bar; stitch welded chassis; Soarer20 calipers; Endless brake pads; TEC-ART'S stainless mesh brake lines; 15X8.5-in. +3 Work Meister CR01 wheels; 195/50R15 Goodyear RS sport tires; Impulse carbon-fiber roof; custom dry carbon hood; Carbon Gate trunk; TRD wing; Bride King seats, rails; Schroth harnesses; TRD steering wheel, shift knob; TEC-ART'S leather dash panel.
The retired Group A E-AT hatchback is a part of Honda heritage and represents the beginnings of tuner Spoon Sport's racing concept and philosophy of today. (Plus everyone thinks it's an EF.)
Naturally-aspirated ZC Engine 1.6L DOHC; Spoon valve cover, aluminum oil pan, oil cap, reservoir covers, straight pipe-exhaust (megaphone type), custom header w/spring flange joints; NGK spark plug wires; grey sealer paint; Keihin ECU; 5-speed close ratio transmission; Showa struts; custom aluminum rollcage, front torsion bars, rear springs, front strut tower bar, front/rear swaybars w/spherical endlinks, adjustable panhard rod, air jacks, single lug conversion; Nissin calipers; adjustable proportioning valve; 2-piece drilled rotors; 15X8-in. (front) and 15X6.5-in. (rear) center-locking Enkei wheels, 205/55 R15 Vintage Yokohama Advan SS tires; Flat panel underneath car; Spoon Sports paint scheme, decals, windshield banner; tow hooks; EC Works Type A mirrors; hood pins; fender-mounted air jack wand; custom gauges: Spoon Sports first-gen steering wheel, carbon-kevlar bucket seat; Simpson harness; custom seat brackets; battery kill switch;
What happens when you're young and broke and love drifting but also love Godzilla? You save your pennies and buy a RWD Skyline GTT instead to build up for those sick skids, that's what—and young gun Kenshi Otake's ER34 is one of a kind.
RB25DET NEO; Ho-Wa dual muffler; NISMO clutch, GT LSD Pro; SR Sports Racing dampers; 326 Power springs; IKEYA Formula front upper arms, tension rods; YURA-MODE 30mm lower arm extensions; 18×9.5-in. +15 Stance Magic #130 wheels; 225/35R18 Sunew tires; 20mm spacers; NISMO Z-Tune style front fenders, front bumper; Okubo Factory front diffuser, rear over-fenders; Z.S.S. carbon-fiber hood; BNR34 rear bumper, tail lamp covers; BNR34 style sidesteps; URAS roof spoiler; D-Max S15 style trunk spoiler; East Bear rear under spoiler; OE Nissan Cloud White QM1 paint; bucket seat; MOMO steering wheel; Razo shift knob; Blitz turbo timer
Eiji Daito built E. PRIME to specialize in Hachi-roku, and this Corolla is possibly the finest example to ever emerge from the shop. The '90s may be all the rage, but this '80s hero shows 'em where it came from.
1.6L 4AG; AE92 4AGZ oil pump, pistons, crankshaft, and coil system; AE101 20v rods; ported cylinder head; Toda camshafts and valvesprings; 1.5mm head gasket; NGK #10 spark plugs; Bosch fuel pump (x2); ATL fuel tank; Mitsubishi Lancer Evo 550cc injectors; SARD fuel pressure regulator; TD05-20G turbo; HKS wastegate; HPI air filter; custom Total Create E. PRIME 80mm exhaust piping and 45mm exhaust manifold; modified Mazda FD3S intercooler; Setrab oil cooler; Koyo radiator; Nissan Skyline 71C transmission with custom bellhousing; OS Giken Super Single clutch and flywheel; 3.9:1 final gear ratio; Cusco two-way limited-slip differential; Freedom ECU; Ennepetal front suspension; TRD rear shocks; TEIN springs; TRD stabilizer bars; custom Total Create E. PRIME strut bar and 14-point rollcage; spot-welded chassis; Mazda FD3S front calipers; Endless brake rotors and pads; 15×9.5-in. Work Equip 40 wheels; 225/50R15 ADVAN A050 tires; NA Works front bumper; custom Total Create E. PRIME front fenders and rear over-fenders; Mercury side skirts; Subaru Violet Blue paint; OMP steering wheel; Bride Zeta III bucket seat; Sabelt harnesses; Defi meters; Ultra tachometer
We had no idea the C10 Skyline coupe and 2002 were separated at birth—this unlikely pair of slammed classics from AP Garage stole the limelight at the 2018 Osaka Auto Messe, and we can totally see why.
'70 Nissan Skyline 2000GT-X (KGC10): 2.8-liter 12v L28 straight-six engine swap; Mikuni carbs; titanium exhaust; Cusco catch can DRIVETRAIN: five-speed manual transmission; Pneumatec air suspension; air management integrated into center console; 16×9-in. front, 16×10-in. rear Super Star Chevlon Racing S1C wheels with titanium hardware; 195/45R16 front, 225/45R16 rear Toyo Proxes tires; custom bumpers, hood, fender mirrors and rear wing; Fenderworks riveted-on over-fenders; custom grey paint; custom green leather upholstery throughout; Recaro seats; Nardi steering wheel; push button start; titanium shift knob; custom rollbar
'75 BMW 2002: FOOTWORK & CHASSIS: Pneumatec air suspension; air management integrated into center console; 16×6.5-in. +21 front, 16×7-in. +17 rear i.force FD-80H forged wheels; 165/45R16 Toyo DRB tires; restoration and paint by S& Company; Bride seats; Renown steering wheel; custom tan leather and suede upholstery throughout; Carrozzeria head unit and speakers; Optima Red Top battery
Tomoyuki Sasaki's Civic is a product of Osaka-based tuning shop Tactical Art and was perhaps the most extensively modified Civic in Japan at the time, created with USDM-inspired aesthetic in mind. It cradles the borders of two different ways of thinking: Western imagery and traditional Japanese craftsmanship.
'96 1.8L Honda B18C (Integra Type R); Hasport engine mounts; Mugen JASMA 4-1 exhaust manifold; Skunk2 Pro Series intake manifold, adjustable cam gears, composite fuel rail, 80mm throttle body; Alpha Series half-size radiator, cooling hoses, oil cap, radiator cap; Blox Racing fuel pressure regulator; -AN fuel fittings, fuel lines; Tactical Art custom intake pipe, 60mm stainless straight-pipe exhaust; Downstar Inc. engine bolts, accessory hardware; S80 five-speed manual transmission; K-Tuned B-series shifter; Hondata S300; Rywire Mil-spec engine harness; Tactical Art coilovers with 20kg front, 18kg rear spring rates; custom rollcage, rear speaker decklid delete; Function7 rear subframe brace, Ultra-Light control arms; Rywire brake line kit, custom steel lines; 16×8.5-in. CCW D110 wheels; 225/45R16 Advan Neova AD08; OEM '99-'00 Ferio Vi-RS grille, front bumper, rear bumper, trunk; USDM '99-'00 headlights, taillights; custom carbon-fiber canards; Tactical Art/Exceed JP front lip; engine bay repainted in Tactical Art Gray; Mechadock/Exceed JP carbon-fiber hood; Lamborghini Arancio Ishtar paint; Bride Zeta III Sport seats; Takata Race safety harnesses; MOMO steering wheel; NRG steering hub, quick release
Yuichi Seki had this beautiful S13 for 18 years when we featured it back in 2017, an ex-drift car that now tackles time attack days at the local circuit and earns hardware at car shows.
Tomei 2.2L stroker kit; Rising connecting rods; NAPREC High Response kit; Trust TD06-25G turbo kit, oil cooler, surge tank, star head bolt; Blitz intercooler; Copper three-layer radiator; Infinity 90mm throttle body; NISMO metal head gasket; reinforced valve springs; HKS six-speed H-patter dogbox; NISMO Super Copper Mix clutch, flywheel; 4.1 final gear; Tomei two-way limited-slip differential; A'PEXi Power FC; Blitz SBC boost controller; HKS turbo timer; HKS Hipermax D'NOB Spec coilovers; Ikeya Formula tie rods, upper arms; KTS tie rod ends; Kazama Auto tension rods, automation traction rods; Garage Mak knuckles; Cusco toe control arms; URAS Pineapple urethane subframe spacers; R33 GT-R four-piston front calipers; 17×9.5-in. front, 18×10-in. rear Work Meister S1R wheels in matte black with anodized bronzed barrels; 235/40R17 front, 255/35R18 rear Toyo Proxes R1R tires; Garage Mak Revolution bumpers, 55mm front and rear fenders; Seki Motorsports under panel, side fins; MOMO steering wheel; Works Bell Rapfix II quick release; Bride seats, floor mats; Schroth 3-in. belts; Cusco nine-point rollbar, rear triangle bar pillar bar; carbon-fiber dashboard; Defi 52mm gauges; Pivot shift lamp
Car Modify Wonder big boss and ex-pro drifter Takashi Haruyama calls this S13 the best of "Saitama street style," but we just think the one-off fastback is all kinds of badass.
SR20DET; HKS exhaust manifold, exhaust, boost controller; custom downpipe; Trust turbo; Blitz type 2 intercooler, intercooler pipes; OS Giken twin disc clutch; NISMO two-way limited-slip differential; HKS F-Con; Revolver-R Track-R coilovers; Project Mu D1 spec pads, rotors; 18×10-in. Work Emotion CR Kiwami wheels; 255/30R18 front 275/35R18 rear Dunlop Direzza tires; Car Modify Wonder Glare body kit, front and rear Twin Type canards, twin canard side skirts, GT rear quarter-panels and front fenders, Full Version front diffuser, Twin Blade wing; Wonder Red paint; Bride Gias bucket seat, Low Max seat rails; Car Modify Wonder Street Swing series steering wheel, shift knob