Staying Ahead of the Curve: How Continuity Software is Tackling Security Breaches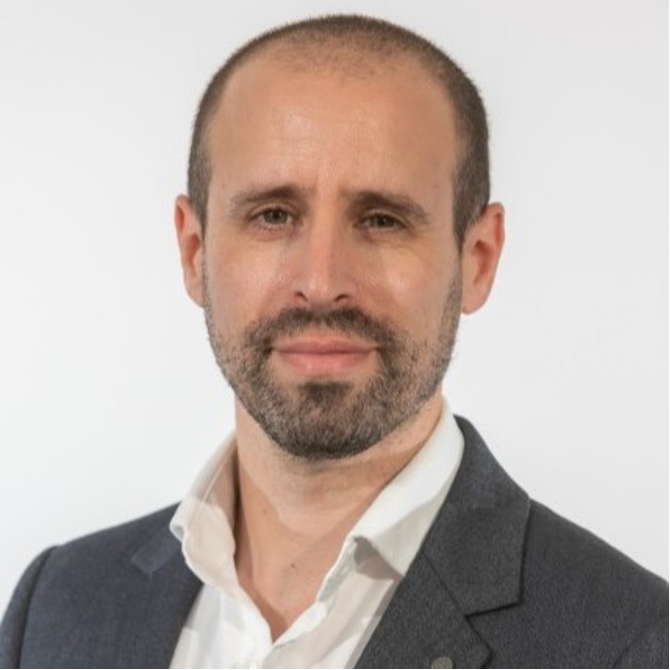 In recent years, there has been a significant increase in cybercrimes and data breaches across the globe. These incidents have become a major concern for individuals, organizations, and governments alike, as they can result in significant financial losses, reputational damage, and legal liabilities. In order to tackle such situations, a company named Continuity Software took charge of securing individuals' data.
Numerous companies across various industries are still failing to adequately secure their storage and backup systems. These repositories, which serve as the last line of defense  against ransomware attacks, are exposed to more than a dozen vulnerabilities, such as insecure network configurations and unpatched Common Vulnerabilities and Exposures (CVEs). As a result, cybercriminals can effortlessly target these vulnerable systems, potentially causing significant damage.
Continuity Software is a preeminent cybersecurity vendor renowned for safeguarding enterprise storage and backup systems. With the relentless surge of cyberattacks targeting organizations' sensitive data, Continuity's unwavering commitment is to ensure data recoverability in case of a security breach. Their flagship product, StorageGuard, is a robust solution that hardens storage and backup systems by detecting, prioritizing, and remediating all security misconfigurations and vulnerabilities. Founded in 2005 by Gil Hecht and a team of storage and data protection experts, Continuity's unwavering focus is to equip enterprise security and IT infrastructure leaders with the cyber resilience solutions to ensure seamless data security.
Its team of seasoned storage and data protection experts is dedicated to ensuring that storage and backup systems are constantly hardens against the growing threat of cyber-attacks.
In the face of the increasing risk posed by cybersecurity threats, Continuity™ stands out as the preeminent solution provider, offering enterprises an unparalleled level of protection for their invaluable data by securing storage and backup systems – both on-premises and in the cloud. Continuity's innovative StorageGuard fills a gap left by existing data-protection solutions, offering alayer of security that effectively restricts attackers, preventing them from accessing and compromising large volumes of stored data.
Continuity™'s exceptional performance in providing comprehensive data storage & backup security solutions has earned the trust of over 60% of the top US banks, assuring the fact that their storage& backup systems are impervious to ransomware and other types of cyber-attacks.
StorageGuardprovides continuous protection to  safeguard enterprise storage and backup systems. It offers a comprehensive suite of security features that detects security misconfigurations, vulnerabilities, and compliance issues, and then remediates them. With StorageGuard, organizations can rest assured that their storage and backup systems are fully secure and compliant with regulatory standards. It also keeps a watchful eye on security advisories, bulletins, alerts, and Common Vulnerabilities and Exposures (CVEs) to ensure that storage and backup systems are always up-to-date and protected from emerging threats. This helps organizations maintain a secure and compliant posture at all times.
StorageGuard can also support a wide variety of storage and backup technologies, including block storage arrays, storage network switches, SAN, data protection appliances, storage virtualization systems, NAS, storage management applications, and Server-based SAN (Virtual SAN). By securing these critical systems, it can provide reliable and robust data protection capabilities that are essential for today's businesses.
Another product of the company is named, AvailabilityGuard. It is a sophisticated solution designed to enhance the operational efficiency of organizations by preemptively averting unplanned system downtime, data loss, and outages. It proactively tackles issues that may pose a threat to the entire IT stack, eliminating single points of failure before they can impede business continuity.
Furthermore, AvailabilityGuard ensures recoverability and data protection by validating Recovery Point Objectives (RPOs) and retention goals. By conducting an extensive scan of all relevant IT systems and components, including databases, file systems, and storage, it detects resiliency risks and identifies misconfigurations that may impact the recoverability of organizational data. AvailabilityGuard, thus, offers an unparalleled level of resilience and reliability, enabling organizations to thrive with minimal disruption to their critical operations.
As the threat landscape evolves and cybercriminals become more sophisticated, organizations must prioritize their data security and resilience. Continuity's™ StorageGuard and AvailabilityGuard are powerful solutions that offer comprehensive protection and preemptive risk management to safeguard against cyber threats and ensure business continuity. By partnering with Continuity™, organizations can rest assured that their critical data is in safe hands, allowing them to fully focus on their core business operations.