Stefano Azario's advice on running a photography business for kids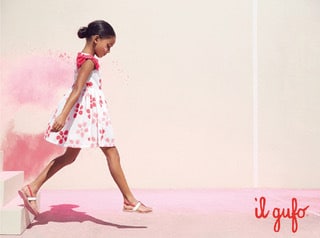 "If you want to work with kids as a photographer, be ready to bend like bamboo" says Stefano. It will be difficult; you may enjoy working with kids, yet they are balls of energy and that energy may ru out just when you need it most. For a great image you need to be in tune with your subject, react quickly if necessary or be extremely patient otherwise.
Stefano Azario is a photographer and director currently based in Italy. He has 35 years of working experience as a commercial photographer with children. He says, "My work has little to do with kids; I just love the unpremeditated ease of childhood." He emphasizes taking heartfelt images that show the joys of childhood so many of us imagine but so few of us retain as memories.
Many young people want to become photographers and open a business for kids and children. To start their career, Stefano has the some advice for them. Though he is currently shifting from commercial children's photographer to a more varied body of work encompassing documentary and fine art, his advice will be enough to start your practical journey.
1. It is all about the moment
Many photographers try to make artificial moments to capture the picture; Azario begs to differ, "My basic advice is always the same; it's about the moment and the relationship. I try to keep eye contact with the child when photographing them." In this way, you will be natural, and you will be able to capture the moment full of life and the wonder of nature.
2. It's little about camera techniques
When it comes to capturing a picture of the child, there are many techniques, but the Azario technique is different than others. He says, "I keep the camera by my side, not in front of my face. Often photographers like to take photos from above, but it's important to get down to the child's level to hope to create a relationship however temporary. If it's a baby, lay on the floor or bed to capture the moment's essence."
3. Engage with kids
When photographing a baby, you should know they will not even know how to smile. Many immature photographers force them to smile in every photo, which ruins the picture's natural charm. It is best to engage with the child and ask them different things. Remembering the shoot, he did for Vogue Bambini. He says, "My favorite was telling the story of my childhood; It was me as a little boy: the good, the bad, the silly, the sad. I had a curly wig made and put them on the model. From dreams of riding around on an elephant to the memory of my father passing or being bullied in school. These were all transformed in front of the camera and in a twenty-page editorial in the March issue of VOGUE Bambini in 2013, a piece of work I am proud of."
4. Keep the background simple
When capturing kids' photographs, Azario said to keep the background as natural as possible, "A very simple background, soft light, and no shadows. The eyes are the window to the soul. You're trying to capture something of significance in a picture. The feeling of wonder and awe. My pictures are always extremely simple but hopefully capture exactly that." In conclusion, capturing children's photographs is not just like playing with them; there has to be some detachment in order to make a good photograph but that detachment must not preclude empathy and
an ability to be in the moment . Indulge with them through a friendly approach and the better the pictures will be. Keep your adult self aside, encourage them, be enthusiastic about the successes and don't put them down.