Stephen Jemal: The Visionary Behind CENTRAL – Redefining Luxury Housing Living in Manhattan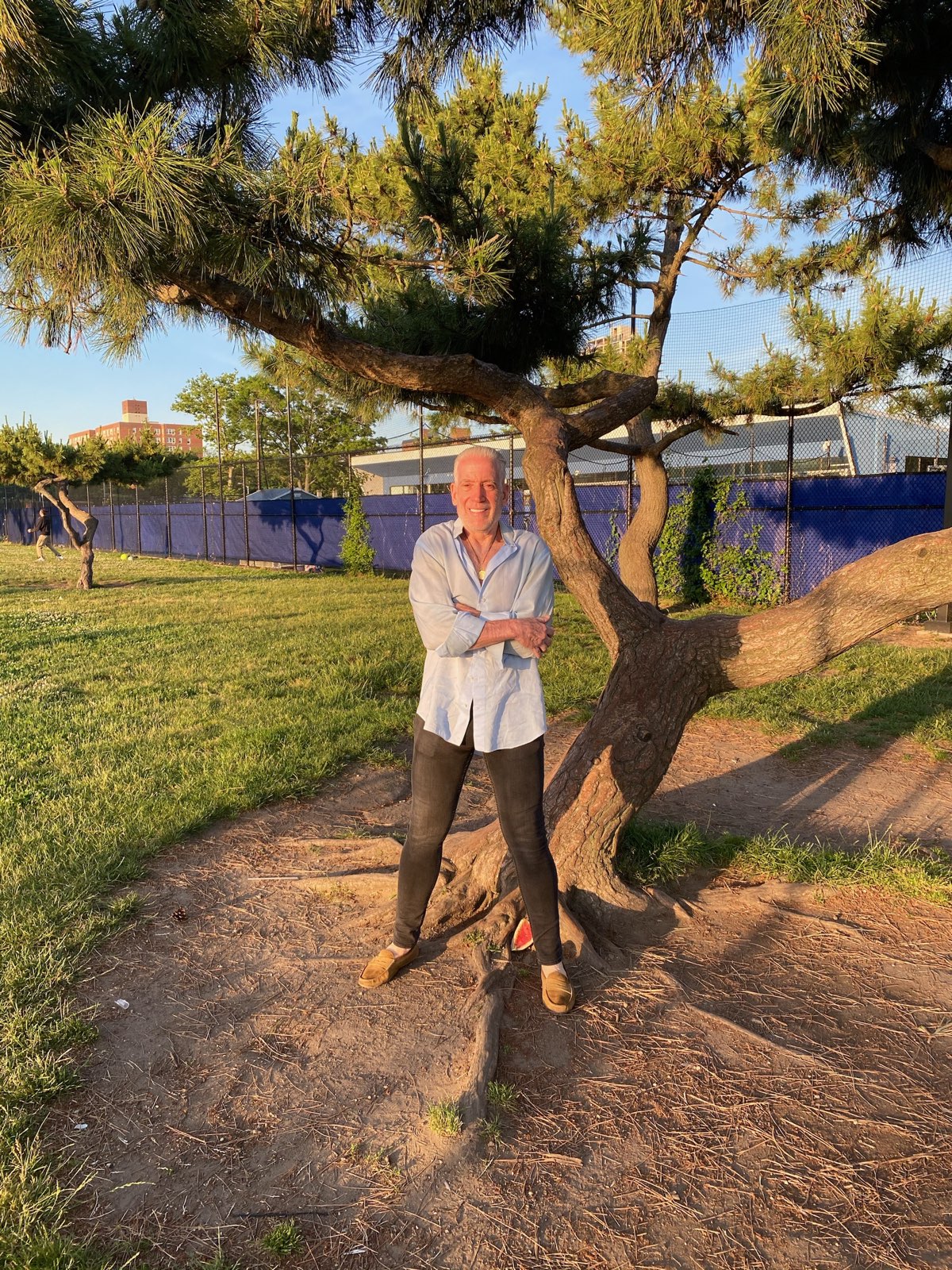 Did you know that the monthly average rent rate is now over $4,000 for New Yorkers? The cost for 2-3 bedroom and luxury studio apartments ranges from $3,500 to $5,000 a month. According to a NY Rent Own Sell survey, New York house prices have increased by 25% in the last year alone! There is a huge demand and supply problem in the New York real estate market, and it doesn't seem to be going anywhere.
Looking at the current state of the real estate market, it is nothing short of a dream for an average American earning six figures to be able to afford renting a luxury apartment in NYC. While they can still afford a fancy lifestyle with this above-average income, renting a luxury apartment in Manhattan is practically a pipe dream for them.
Enter Stephen Jemal.
The renowned New York real estate developer decided to take matters into his own hands and came up with a solution to put an end to this economic disparity and help working-class New Yorkers live the life they deserve. In collaboration with his son Norman S. Jemal, Stephen Jemal came up with a one-of-a-kind real estate project that could make luxury housing affordable for the average working-class New York citizen. After four years of research and technical groundwork, Stephen and Norman Jemal of JemRock Organization came up with the trailblazing idea of the CENTRAL project.
Stephen and Norman Jemal – All You Need to Know About the Incredible Jemal Family
Brooklyn has always been home to Stephen Jemal. It is not just the place where he was born and raised, but it is also the place where all his dreams came true. Stephen began working at a young age with his father and mentor, Norman N. Jemal. He was only ten years old when he started working in his father's electronics shops in the Spanish Harlem area. He was a bright child and a quick learner with an excellent work ethic. By the time Stephen turned sixteen, he was already running three specialty electronics stores in Harlem. When people his age were busy wasting away their teen years, Stephen Jemal was already a successful businessman determined to make it to the top.
In 1976, Stephen pioneered the first-ever "Nobody Beats the Wiz" store in Downtown Brooklyn. With his visionary brain and expertise, the electronics store chain expanded across six U.S. states with over a hundred stores and more than six thousand employees. Stephen's Wiz Brand accumulated over $2 billion in annual revenues, making it the talk of the town.
As the Wiz Brand grew in popularity, so did Stephen Jemal's name, and soon all the New York socialites and high-profile working professionals wanted to get to know the mastermind. Cashing in on this fame, Stephen Jemal decided to explore the real estate industry and soon laid the foundation of his first in-house construction company. With his hands-on experience in marketing and building so many "Nobody Beats The Wiz" stores, Stephen Jemal quickly grasped the complexities of the real estate market. He started working on a massive waterfront revitalization project that helped hone his skills as a builder. While working on this project, Stephens took complete charge of everything from the planning to design to the final construction; he was involved in everything.
Things took a surprising turn in 1997 when Stephen sold off his prized "Nobody Beats The Wiz" business and invested all his time and efforts in being a professional real estate developer. That's when Stephen founded SSJ Development and started working on the incredible Roosevelt Island Southpoint waterfront project. This was followed by the establishment of his trademark brand, "The Riviera," which worked exclusively on waterfront real estate projects. Under this brand, Stephen Jemal focused his efforts for years on various properties across waterfront lands in Manhattan, Brooklyn, New Jersey, Queens, and the Bronx, to name a few. This ignited a real passion in Stephen, and he spent the next fifteen years of his life making waves in the waterfront development industry of New York.
His son, Norman S. Jemal, also followed in his father's footsteps by becoming the COO of the reputed JemRock Organization. JemRock lent technical and management support to Stephen's core team on the research and development of CENTRAL and helped bring Stephen's idea to life. The incredible father-son duo is set to rule over the affordable luxury apartment rental market in New York with the initiation of the CENTRAL project.
From Wiz to CENTRAL – Stephen Jemal Gives New Yorkers Another Reason to Celebrate 
There is no doubt that CENTRAL is being envisioned the same way as all of Stephen Jemal's prior highly successful projects. Stephen Jemal is working with his eldest son, Norman and JemRock Organization on CENTRAL. They have already trademarked the brand name and CENTRAL's slogan, "Live, Work, Be Well". Staying true to the slogan, they wish to create a space where all residents can live comfortably and afford the most extravagant-looking lifestyle.
What is particularly interesting is that every building has a built-in office space. All the residents can make use of this office space. They need to take an elevator to the bottom floors, and it will open up to gorgeous workstations with beautiful glass walls. These office spaces are available to all the CENTRAL residents exclusively. They can also book the conference room for any formal meetings. Work from home could not be made more convenient. It is indeed a luxury that only CENTRAL residents can have access to.
CENTRAL's slogan focuses on three aspects of affordable luxury apartments. We have already discussed the first two, that is, live and work well. We will now shift our attention to the last part of this slogan, "be well". CENTRAL aims to build the most world-class fitness studios in each building. They want their residents to have easy access to fully-equipped gyms and yoga/pilates studios. In addition, fresh juice bars and restaurants serving healthy and nutritious foods will also be set up within the gym space. This will all be coupled with outdoor decks, terraces and roof-top access, featuring fire pits, lounges, bars and live DJ entertainment.
Jemal aims to revolutionize the way people perceive luxury living, in that now it will actually be affordable and accessible to six-figure earners and not only multi-millionaires. He has partnered with JemRock to bring a world-class team of professionals to execute his revolutionizing plans. Whether you're a bachelor or a part of a huge family, CENTRAL is the place for you to live a healthy and happy life and be more than content with your lifestyle.
The Bottom Line – What's In Store For Stephen Jemal Fans?
Stephen Jemal is a true example of how hard work and revolutionary ideas can make a person achieve the most incredible heights of success. You need passion and drive to get to your goal despite all the obstacles in the way, and Stephen has got it in spades.
Given his contributions, Stephen Jemal is truly an honorable citizen of the United States and an asset to the nation. We laud his efforts to create more employment and housing opportunities to uplift the standards of entire communities. He is giving people access to luxuries that are often deemed out of reach.
The best part? He has no plans of slowing down until New Yorkers from different walks of life can make their dreams of living in luxury apartments come true.