Ten Missteps That Could Cost You Your Business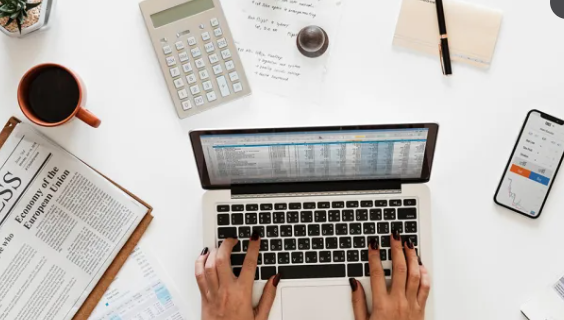 Starting a business in a digitally connected age, ripe with diversified financing opportunities may leave today's entrepreneur with an overwhelming number of choices for getting his or her name out into the marketplace. Fortunately, some tried and true rules have authenticated their staying power – research, expert advice and thorough planning. To ensure proper preparation, it is just as important to know what to do as what not to do when surveying methods for starting a business.
company blunders
recent business blunders
funny business mistakes
worlds biggest blunders
historical mistakes caught on camera
Misstep #1. Getting Rich Quick: When you hear about a young, slick entrepreneur with a simple idea that brought him/her seemingly overnight riches, it is easy to get caught up in the moment and think you can do the same. What did it take that person to get there? Short-changing yourself of the journey to success is the quickest way to achieve overnight failure. Stay within your financial means and plan for the future. Rome was not built in a day and neither will your fortune.
Misstep #2. Starting a Business While Employed with a Potential Competitor (or its staff): Starting your business involved in a lawsuit can mean disaster. Confirm all non-compete agreements are reviewed and calendared. It is good to be ambitious, but an impulsive move can land you in hot water.
Misstep #3. Diverging From Your Business Plan: When you formulate a business plan, funding is reliant on your abidance to it. Do not let your ego get in the way. You may open yourself up to accusations of negligence by straying.
Misstep #4. Legal Mistakes Can be Solved Later: The moment when you get a lawyer to solve your legal problems is probably too late. Make sure you have done your due diligence and have the proper resources in place to properly guide you how to start a business the right way.
Misstep #5. Being a Weak Leader: Your employees took a chance on you because they thought you had the resources to grow the next great American business. Do not let them down. Make the tough decisions and put the interests of the business and its employees at the forefront. Be open and approachable without bending on your convictions, let your leadership qualities shine through.
Misstep #6. Being 100% Business 100% of the time: Recognize that your business passion is not necessarily someone else's. People have lives to live just as you do and when your business becomes all-consuming, you negate the needs of others. Make your business a place that others want to work, frequent and promote.
Misstep #7. Having no Mission or Purpose to the Business: Share your vision with your employees. Have a clear mission statement and definitive goals for the future. Let your business partners and employees contribute to it.
Misstep #8. Negotiating Venture Capital Based on Valuation: Are you going public? Did you do the proper due diligence? Venture capital firms want to see that you have empirical evidence of the need for your niche.
Misstep #9. Incorporate Late in the Game: In order to save money, some startups take shortcuts. If you truly think you have a unique product or service to offer, save the money and incorporate appropriately. "Flying under the radar" brings long-term heartaches and could cost you money in the future. Get good professional advice to protect yourself and your employees.
Misstep #10. Lastly, hire an attorney versed in business law and intellectual property protection: Hire an attorney from the outset and you may avoid some of the legal pitfalls. Lawyers are for those who plan ahead. You have insurance for your home, car and personal belongings well before disaster strikes. Why not do the same for your business which provides you and your employees a livelihood?