The best tips for tuning up your mountain bike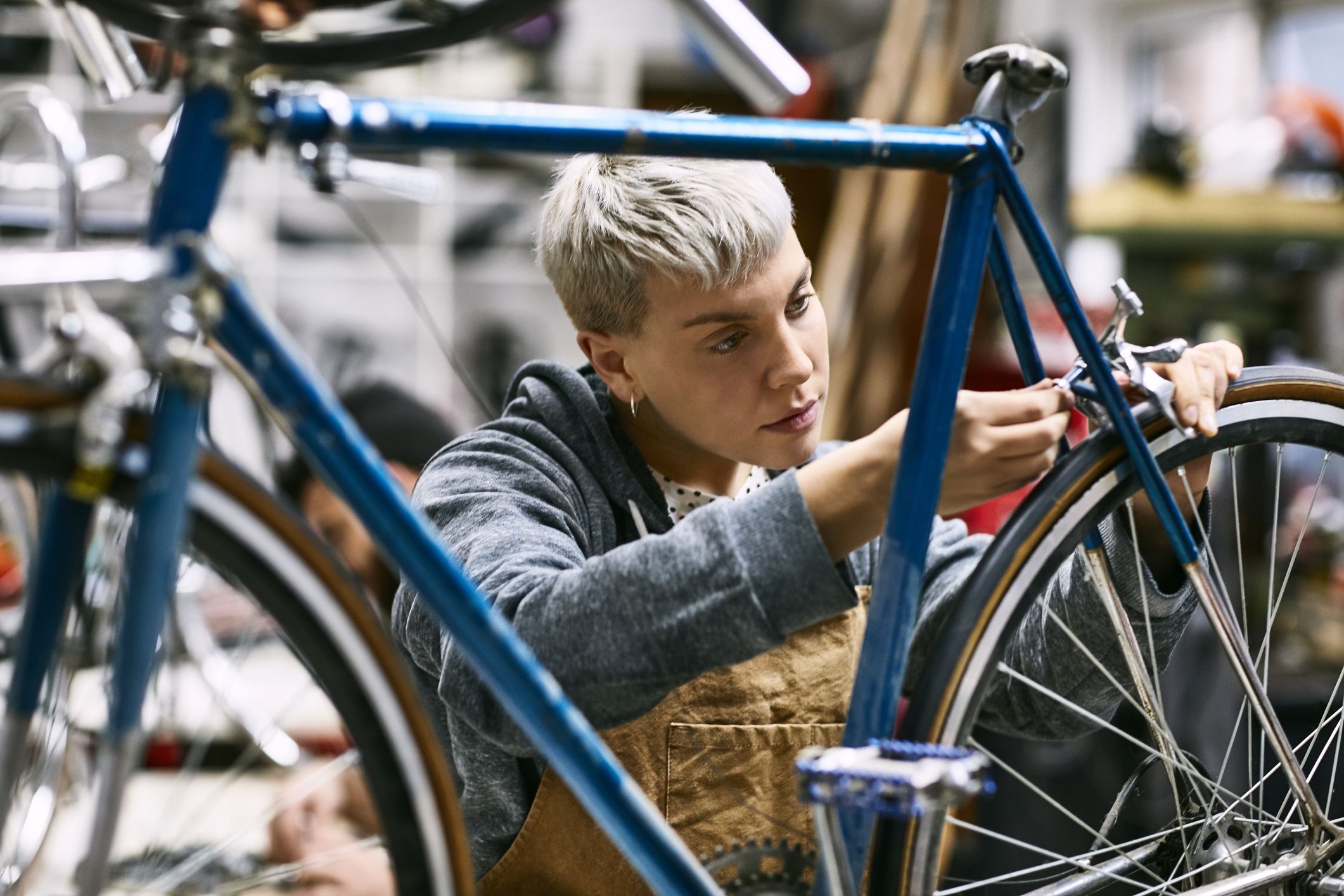 Properly cleaning your bike
It's every bike owner's responsibility to clean their bike on a regular basis. This will help to provide you with a more comprehensive and smooth riding experience. To accomplish this, you will need a mountain bike repair stand to access all the important parts that need cleaning. It will make the job much easier so you can give your bike a thorough clean.
Now that you have access to the critical components of your best fat-tire electric bikes it's time to get scrubbing. Make sure to get in between the chain and assess every area for accumulated dirt, grime, and mud from more aggressive trails. You want to protect the paint job on the frame as much as possible and this means using a cleaner that is non-abrasive. Otherwise, it can strip the paint right off in some cases. Make sure that no water makes it to the headset or you could see internal rusting at an alarming rate. Now simply let the bike dry off completely in the sun. Don't ride it until it's dry and you will notice the difference even after a simple clean.
Lube up the bike
Each moving part of your bicycle needs to be properly lubed so that you have an even flow with continuity. This will also prevent any unnecessary damage due to friction overall. Properly Maintain your bike on a regular basis and it will pay dividends. You want to increase the longevity as much as possible and using a high-quality lube will help with that. It can be easy to overdo it when you're lubing up the bike so make sure to wipe away any excess with a paper towel or rag.
The chain, peddle joints, and the front and rear pivots are all imperative parts of the bike that need proper lubing. It's important to keep in mind after riding in the rain or in wet environments that this will start to wash away most of the lube. The right maintenance should be conducted when returning from an excursion in the rain. When choosing the lube to work with it's important to find one that is the right viscosity. You want one that is right in between thick and thin so that it doesn't wash away easily or cause any excessive grime to accumulate. Use a trusted brand and your bike will be ready to roll!
Conduct a thorough inspection
Now that everything has been properly lubed and cleaned it's time to initiate a thorough inspection of the critical parts of your bike. Conducting the right bike maintenance is critical because your safety could be on the line if you don't. For instance, if the chain is rusted or in poor condition then there's a possibility it could snap at any moment. This can cause you to fly off the bike and get all sorts of bad injuries. Inspect the derailleur and look closely at the pivots in the front and rear. Keep a keen eye during this process to examine for bent teeth or rusted chains.
Now is the time to determine if you need a certain replacement for an area of your bike. If you need a new chain then this can be accomplished fairly easily. Next you should take a look at the brake cables to see if they need replacing. Pads are also an area of importance and there's nothing more important than being able to stop properly and smoothly. Inspect the shifting to make sure everything is working and then tighten any loose bolts or nuts. The handlebars, saddle, and pedals should also be inspected tosee if a replacement is necessary.