The Dream Team of Medical Device Research: Introducing CMDC Labs' Stellar Lineup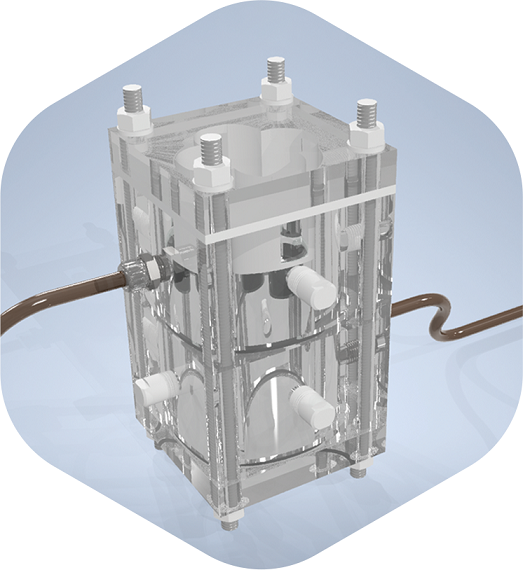 A remarkable team's presence increases an organization's possibility of success. The true strength of a perfect team lies not only in their combined abilities but also in their unwavering dedication to a common purpose. Like the flawless synchronization of a symphony orchestra, a perfect team harmonizes its skills, expertise, and strengths to form a formidable ensemble capable of accomplishing extraordinary feats. CMDC Labs. Behind their groundbreaking discoveries and revolutionary advancements lies a team of exceptional individuals who form the backbone of CMDC Labs' success. 
From the visionary leadership of CEO Dan Storey to the scientific prowess of Chief Scientist Christina Thomas and the technical expertise of Joseph Chinn, this stellar lineup of talent is shaping the future of medical devices. This article will explore the dynamics of perfect teams, uncovering the many benefits they bring to any organization. Prepare to unlock the secrets behind their remarkable achievements and unearth how an excellent team can propel your organization to new heights.
At the helm of CMDC Labs is CEO Dan Storey, a true pioneer in medical device development. With over two decades of experience, Dan's multidisciplinary background in materials science, biology, and management sets him apart. His outstanding education, including degrees in biology, physics, and mechanical engineering, provides him with a comprehensive understanding of both the design and functionality of medical devices. Dan's exceptional ability to navigate the intricacies of device-body interactions ensures that every project undertaken by CMDC Labs is poised for success.
Chief Scientist Christina Thomas leads the scientific front, whose expertise spans cell culture, assay development, and diagnostics. With over 18 years in the medical device and diagnostics development arena, Christina brings a wealth of knowledge and innovation to CMDC Labs. Her impressive portfolio boasts ten granted patents, highlighting her groundbreaking contributions to surface improvements, diagnostics, and other advancements in the field. With a deep understanding of synthetic chemistry, cellular and molecular biology, coatings, and surface modification, Christina is at the forefront of developing cutting-edge technologies to enhance medical devices.
Completing the triumphant trio is Joseph Chinn, a seasoned professional with over two decades of experience in the medical device industry. With a background that includes supplier and manufacturer roles, Joe brings a unique perspective to CMDC Labs. As a consultant, he has worked closely with technology suppliers and users, specializing in surface modification, surface characterization, and product development. Joe's meticulous approach to technical documentation, including preparing documents for trade journals, academic journals, and regulatory bodies, ensures that CMDC Labs' research and innovations are effectively communicated and disseminated.
The combined expertise and passion of this stellar lineup form the backbone of CMDC Labs' unrivaled success in medical device research. Their dedication to pushing boundaries, embracing innovation, and translating ideas into tangible results sets CMDC Labs apart. With their collective knowledge, the team at CMDC Labs has ushered in a new era of medical device research, revolutionizing the industry one breakthrough at a time.
With a shared vision of improving patient outcomes and driving innovation, CMDC Labs' stellar lineup is poised to significantly contribute to medical device research. Keep a close eye on CMDC Labs as they unveil groundbreaking technologies and pave the way for a brighter, healthier future.
The medical device research team at CMDC Labs is a force to be reckoned with. Through their exceptional expertise, steadfast dedication, and relentless pursuit of innovation, they are redefining the landscape of medical device research. As CMDC Labs continues to push boundaries and make remarkable strides in the field, its dream team remains at the forefront, shaping the future of healthcare one breakthrough at a time.