The Future of Business Class Travel is Here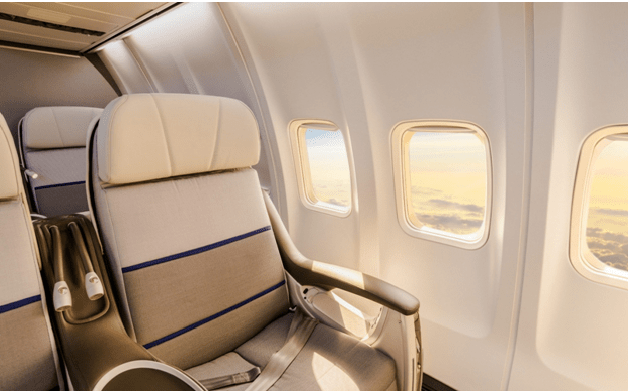 Single Aisle Seats on Short- and Medium-Range Flights Have Arrived in 2020!
Wondering how business class comfort has evolved? Check out these brand-new business class seats from select airlines!
If you've traveled in business class in the past few years, you've certainly noticed that lie-flat seats and aisle-access seats are now pretty much standard on long-haul flights. But what about short- to medium-range flights? These flights encompass the lion's share of the market, particularly in the Asia-Pacific region, and their business class seats have traditionally been, well, suitable, but a step below the offerings of the larger, twin aisle jets.
But this is changing. Four airlines have stepped up their business class seats on their single-engine jets – and here they are:
Singapore Airlines
Singapore Airlines is consistently improving in every category – and continues to be among the top ranked airlines in the world. SilkAir, a subsidiary of Singapore Airlines, plans to roll out lie-flat seats and Thompson Aero's Vantage design on their upgraded Boeing 737 business class cabin. This cabin will feature a staggered seating layout and 'throne' seating for solo passengers.
In addition, Singapore Airlines will be welcoming more Airbus A350s and Boeing 787-10s to its short- and medium-range fleet. These in-coming jets will help Singapore Airlines fulfill their goal of offering business class lie-flat beds on every route they fly.
Read here a comprehensive Singapore Airlines Suites Review with a full video.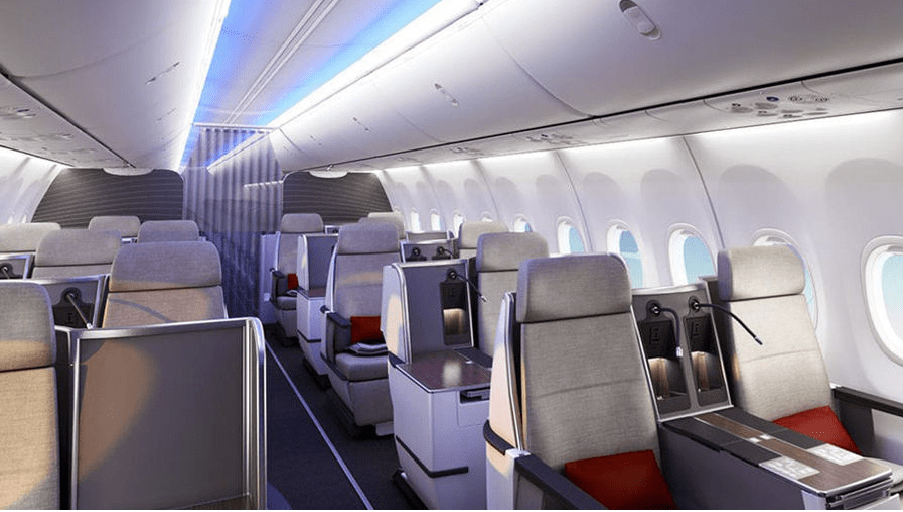 Qatar Airways
Qatar Airways is positioning itself as the most private business class experience with its new business class seats on its forthcoming Airbus A321neo jets and Airbus 321LRs. Perhaps in the interest of privacy, Qatar's top brass has been relatively hush-hush about the design of the seat and cabin. Yet business class passengers can certainly expect Qatar Airways to pull out all the stops when it comes to personal space and comfort – not to mention privacy – on board.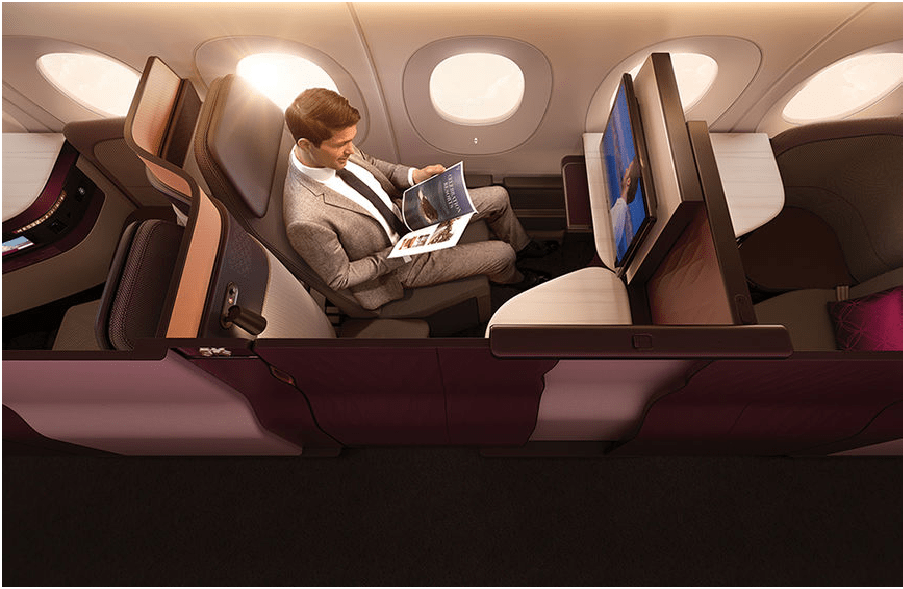 Starlux
Not just a scrappy start up anymore, Starlux is a serious contender in the Asia-Pacific market alongside China Airlines and EVA Air. This self-described "detail-oriented luxury airline" offers eight lie-flat business class seats on its Airbus A321neo jets. Now let's talk design: these new seats, dark grey and rose gold, are a stylized version of Collins Diamond model from BMW Designworks. They also showcase a 15.6-inch HD video screen and offer free unlimited basic wifi for passengers.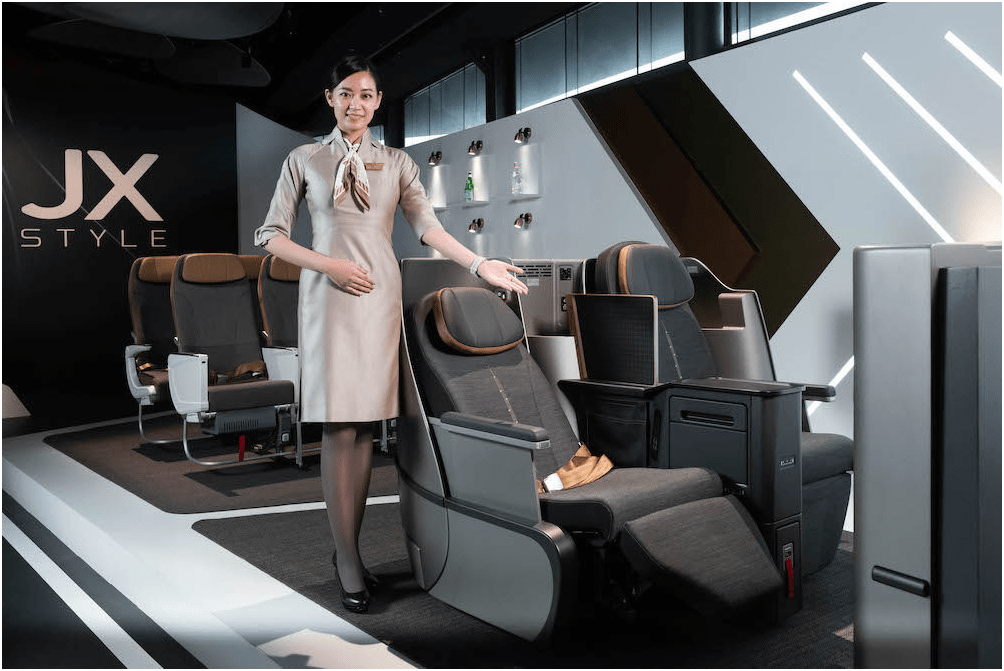 Starlux also plans to open up more routes – to Europe and the Americas – with these business class design upgrades next year, upon the arrival of 17 new Airbus A350s!
Cathay Pacific
Cathay Pacific's regional arm Cathay Dragon is undergoing a business class cabin upgrade. Since the airline is retiring its older A320 jets and bringing in brand new A321neos, this series of aircraft will be largely responsible for Cathay's 1.5 to 4-hour flights, with a minority of flights in the 6-hour range. Because of the duration of these flights, Cathay is unlikely to see the necessity of lie-flat seats, and will opt, instead, for recliners.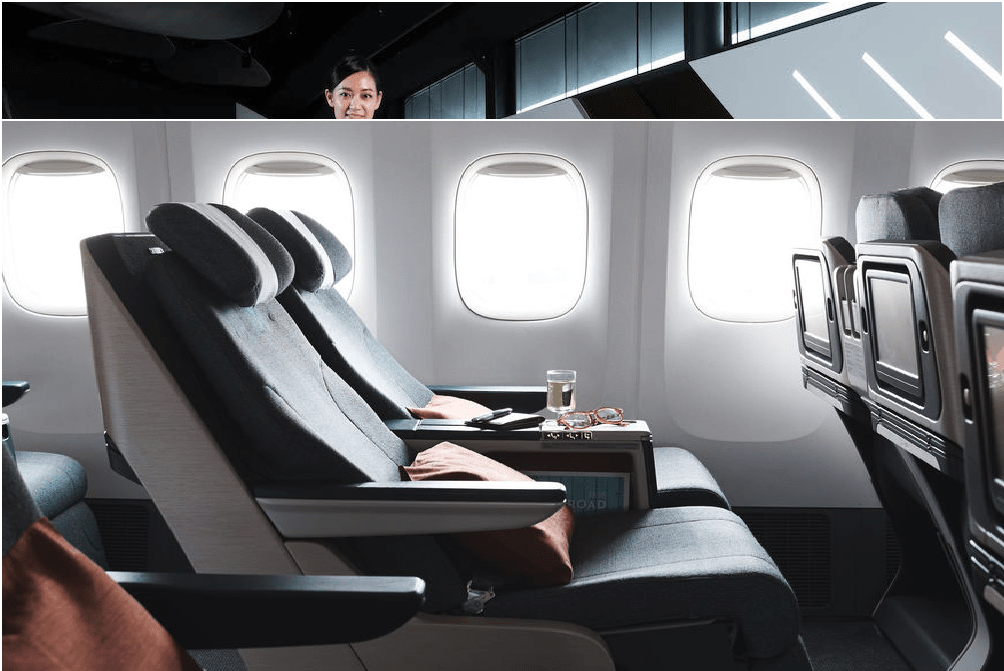 The Business-Class.com team salutes these airlines for upping the bar in business class. Be among the first to enjoy these upgrades on their short- and medium-range flights: book now!