The Inspiring Career Trajectory of Dalia Gallico: A Multi-Talented Trailblazer in Art, Fashion, Design, and Culture of Project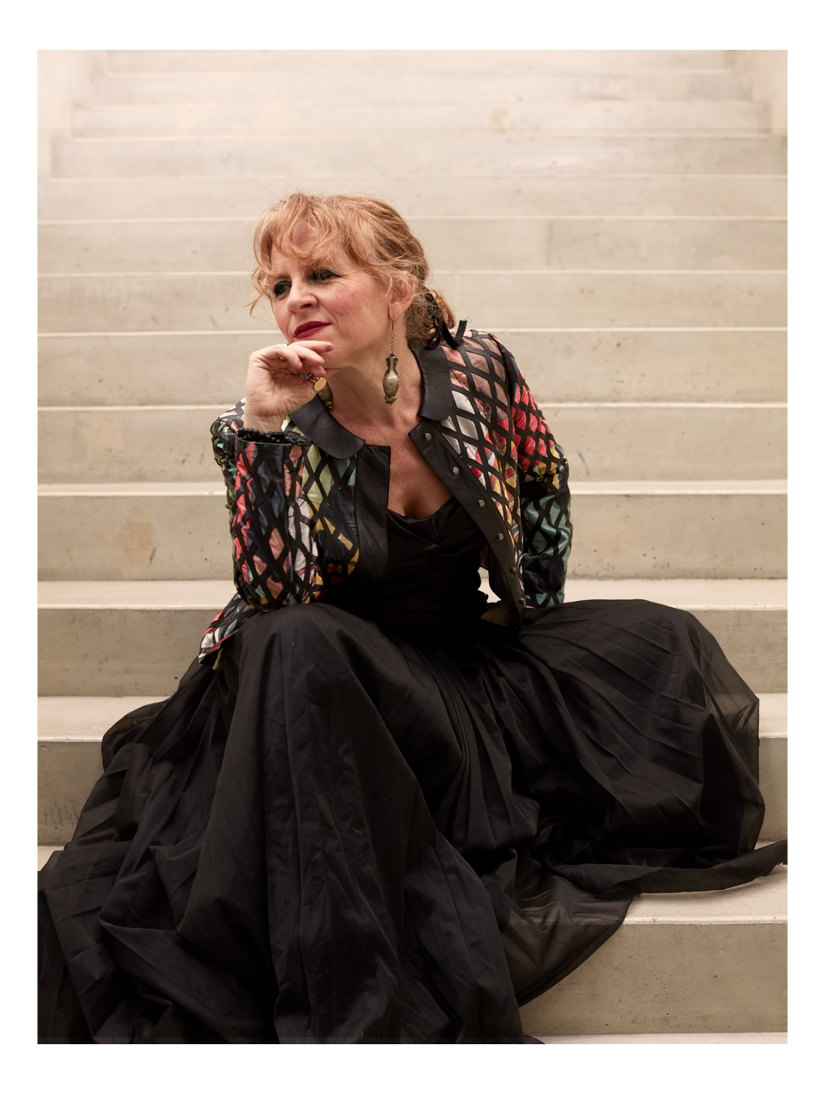 The fields of art, design, and culture have long been recognized as critical drivers of societal growth and innovation. These industries require individuals with diverse skill sets and an insatiable thirst for knowledge, dedicated to fostering creativity and innovation. One such individual who epitomizes these qualities is Dalia Gallico, a trailblazer in the realms of art, design, and culture. With a distinguished career spanning over three decades, Gallico has held numerous esteemed positions in renowned organizations, contributing significantly to the advancement of these fields.
Often, individuals with diverse skill sets help broaden the scope of these fields by bringing in fresh perspectives and new ways of thinking. In the arts, for instance, individuals with backgrounds in science, technology, or math can introduce new techniques or mediums that expand the boundaries of traditional art forms. In the field of culture, individuals with diverse backgrounds can help uncover stories and experiences that have previously been overlooked or marginalized.
Dalia Gallico is a multi-talented individual hailing from Milan, Italy, with a wealth of expertise in various fields such as literature, education, fashion design, and art direction. She currently holds the esteemed positions of Professor and President at San Raffaele Telematic University Rome, where she upholds a reputation for delivering quality education and leadership.
In her academic pursuits, Dalia Gallico has displayed outstanding academic prowess, graduating with a degree in Architecture from the prestigious Politecnico di Milano in 1992, with an exceptional score. Subsequently, she maximized her skills by completing specialized courses in Art and Culture, International Specialization from La Scala Theater Academy, and Artistic Management from the Catholic University of Sacred Heart. She further expanded her knowledge by completing a Refresher Course at the Master of Research and Development of Artistic and Cultural Heritage from the renowned Scuola Normale Superiore di Pisa in 1997.
Since then, Gallico has been continuously engaged in various academic, professional, and digital courses, exhibiting an unquenchable thirst for knowledge and dedication to her craft. Her passion for education, coupled with a diverse skillset, has cemented her as an invaluable asset to the academic and professional communities.
Dalia Gallico is also a distinguished professional in the field of fashion and design. With a successful career spanning over three decades, Gallico has held numerous esteemed positions, showcasing her expertise and knowledge in various aspects of the industry and innovation. She began her career as a costume designer at the illustrious Teatro Alla Scala in 1993 and subsequently joined the National Chamber of Italian Fashion as Director of Training in 1998.
Gallico's outstanding contributions to the field of design have earned her international recognition, and she has been invited to share her expertise at various prestigious institutions across the globe. Notably, she has held the position of Associate Professor at the esteemed China Central Academy of Fine Art (CAFA) since 2012, and also at San Raffaele University, Rome. Her teaching engagements have spanned a diverse range of institutions, including the Design Education Research Center, APDF, Nanchang University, and the National Institute of Design in Paldi Ahmedabad, India.
Furthermore, Gallico's impressive career trajectory also includes her leadership roles as the President of ADI Lombardia Industrial Design Association, San Raffaele Telematic University Rome, and ArtLab ETS Association. Her contributions as the Art Director for Palazzo Reale in Milan from 2004 were commendable. Currently, she serves as the Director of Training and Employment Services, Scientific Director of "Istituto del Colore" and Colore magazine, and Fondazione Leonardo da Vinci – Italy since 2023.
Undoubtedly, Professor Dalia Gallico is a distinguished figure in the realms of art, design, and culture, who has held several esteemed positions in various renowned organizations. She has been an active member of the board of directors of the Friends of Teatro alla Scala Association and a Member of the Executive and Scientific Council at the National Committee of Italian Fashion and Accessories, Ministry of Economic Development. In addition, she has been associated with several committees such as the A. Pini Foundation, Asia Pacific Designers Federation (APDF), International Creative Arts Alliance (ICAA), Angelo Rizzoli Foundation for Information and Communication Technologies, and  Cantieri dell'Arte Foundation for Innovative Technologies for Cultural Heritage and Activities.
Prof. Gallico's expertise and acumen in the fields of design, fashion, and culture have earned her a remarkable reputation in the innovation and creative industry. Her dedication to promoting and nurturing these fields is reflected in her various leadership roles and active involvement in diverse committees. Her vast knowledge and experience continue to enrich and shape the international cultural landscape of the industry, inspiring future generations of professionals to achieve greatness.