The Real Estate Guru, Stephen Jemal – All Set to Launch the CENTRAL Project in New York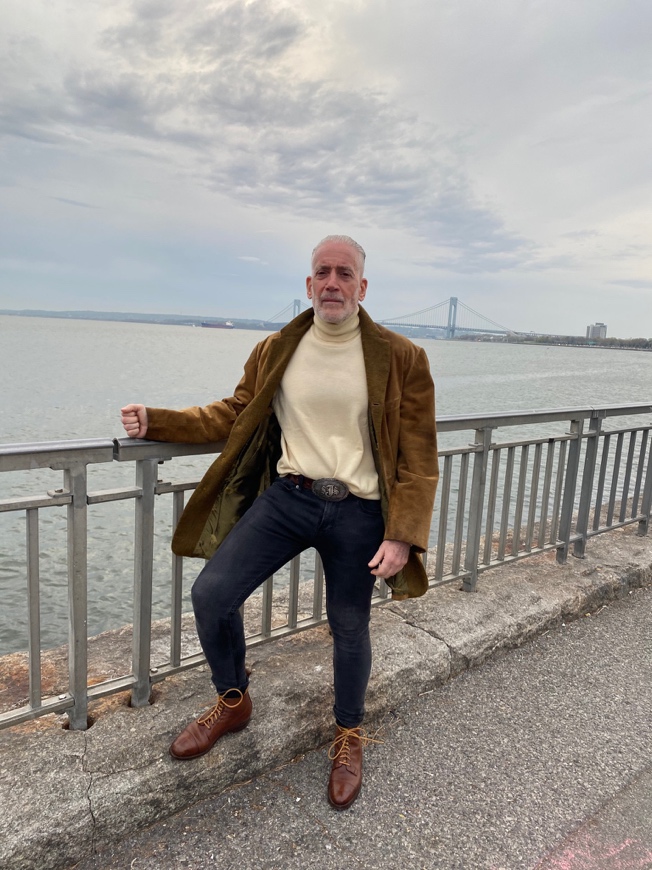 Known as the City of Dreams, New York is quite literally the place where people arrive in droves to give their dreams a chance. Whether you want to be a high-profile stockbroker in the heart of Wall Street or a pâtissier with a love for all things sweet, everything is possible. Everyone gets a chance to take part in the race of opportunities. While some people manage to outrun others in this race, owning a luxury home in the city is a dream that remains out of reach.
As the financial and cultural center of the city, the city is packed with people going to their day-to-day jobs or running their own businesses. Most office spaces in New York are lavish, with a view of the water or the impressive skyline. On the other hand, the general public working in such workplaces and earning a six-figure salary can only pull off living quarters in some rundown neighborhoods and in sub-standard buildings. Fresh graduates or college students find it even harder to find livable places, with many places running with roaches despite charging an exorbitant amount of money in rent.
The Origin of CENTRAL
The real estate industry in New York is growing at a ferocious speed, with property and rental costs rising every other day. At present, the monthly rent rate for a luxury apartment in New York starts from $3,000 and goes up to $4,000 to $6,000, depending on your requirement. Despite New York being one of the biggest cities in the world, people are forced to look for housing options on the outskirts of the city and travel every day just so they can afford a decent lifestyle.
This gap between the upper-class New Yorkers and the working class makes it almost impossible for an average citizen to own or rent a luxury apartment. That's why Stephen Jemal has taken it upon himself to put an end to this problem, and has come up with the idea of CENTRAL.
Meet Stephen Jemal – The Real Estate Guru Behind CENTRAL
Everyone in New York knows the "Nobody Beats The Wiz" electronic store chain but do you know who founded it? The legendary Stephen Jemal. Before making it big in New York's real estate sector, Stephen Jemal was the proud owner of the Wiz Brand. He singlehandedly created the brand from scratch and turned it into a multi-billion-dollar business.
Stephen Jemal's incredible professional journey began at the young age of ten. His father, Norman N. Jemal, owned a discount store with an electronics consession in the Spanish Harlem area, and young Stephen started working alongside him. His father Norman, taught him how to talk to people, how to speak multiple languages and how to present and sell. As a sharp and quick learner, Stephen took charge of things and helped his father expand the business from one to three stores. Norman N. Jemal was Stephen's first mentor who taught him how to run an electronics store successfully and was literally a God to him as is apparent when he speaks about growing up right at his side 24/7 and how he credits his great father with everything he knows and does.
Trying to follow in his father's footsteps, Stephen first opened his small store in Harlem, grew it to three and within a few years, with his father's help and great vision he laid the foundation of the "Nobody Beats The Wiz" chain. The Wiz brand rose to success in a short span; it expanded from one store in Brooklyn to over a hundred in six US states, Stephen Jemal became a force to reckoned with in the business industry. While working on Wiz chain's rapid expansion, Stephen decided it was imperative to control everything relating to this expansion and for cost-savings reasons as well he entered into the construction business. He opened his in-house construction company and began working on a high-scale multiple retail shopping center projects which featured The Wiz as an anchor tenant. These projects piqued Stephen's interest so much that he decided to pursue the development/construction business full-time, after the sale of The Wiz. In 1976, Stephen sold his Wiz brand and devoted all his time to honing his skills as a real estate developer. He learned everything about the construction industry, from sourcing the best raw materials to working on specialized development projects to studying New York's zoning laws and regulations – Stephen Jemal was on the right track to becoming a real estate champion. Leveraging his close ties with New York's upper-class business and social circle, Stephen Jemal soon became the talk of the town among the top industry realtors.
He opened up another real estate project called "The Riviera" which focused on waterfront development projects across New York, starting from Brooklyn to Manhattan to the Bronx to Queens and so on. Stephen dedicated the next two decades of his life working on successful waterfront development projects and gained immense knowledge and experience in New York's real estate industry an really expanded his network of NYC professionals.
Laying the Foundation of CENTRAL
Stephen Jemal has always been an honorable citizen of the United States who has devoted his life to creating employment opportunities and facilitating the people around him. Recognizing the unfair gap between the living standards of the rich and the working class, Stephen Jemal created the CENTRAL project to provide the masses with an opportunity of a lifetime.
He took upon the impossible task of making luxury housing affordable and spent two years researching with his son, Norman S. Jemal, COO of JemRock Organization, to develop the idea of CENTRAL. Leveraging his fifty years of industry experience, Stephen was finally able to crack the code of constructing high-quality luxury apartments at lower costs.
Stephen established a prestigious core team comprising of real estate experts and experienced professionals to put his plan into execution. Along with his son, Norman S. Jemal, Stephen Jemal trademarked CENTRAL's logo and the slogan "Live, Work, Be Well." This slogan gives a true reflection of Stephen's vision, credo and ideology for the CENTRAL project.
What to Expect from Stephen Jemal in the Future?
While Stephen and Norman S. Jemal are still working on the grand launch of CENTRAL, this won't be the last you see of this special project. Stephen Jemal sees the CENTRAL project being a hit not only in New York but across the United States. He aims to launch the next phase of the CENTRAL project in other major US states and, eventually, overseas.
The CENTRAL project serves as yet another masterstroke by Stephen Jemal, a testament to the fact that he is the ultimate Real Estate Guru. For now, New York's residents and realtors are both geared up for the big launch and cannot wait to see what Stephen Jemal has in store for them.
Keep watching this space to stay updated on the latest news on the CENTRAL project.