The Top Tips For Baking Lip-smacking Healthy Cakes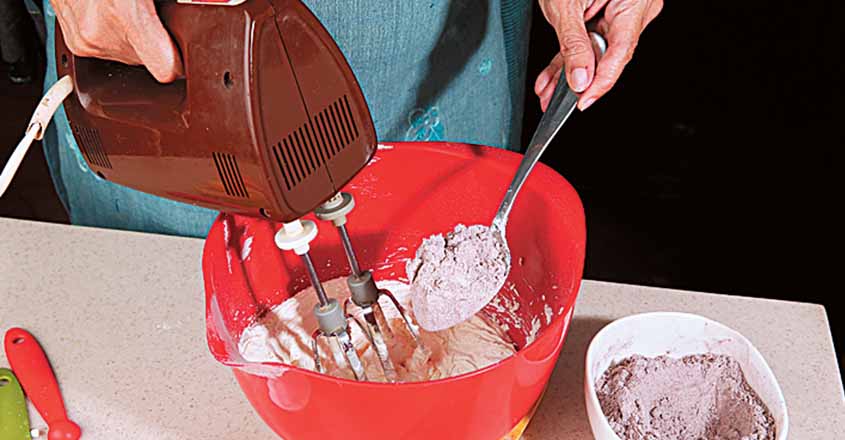 Thanks to a wide selection of cake ingredients and flavours, there is always something to help you narrow down your cake options for your loved ones on all occasions. If you have the baking ingredients and time on your hands to mix the dough, why not spruce up the celebrations with a freshly homemade healthy cake? Or, you can use the knowledge to order cake delivery in Kanpur just as you want. In this post, we share tips for baking lip-smacking healthy cakes. Take a look.
Ingredients to swap out
All-purpose flour
All-purpose or white flour is refined to remove the germ of the wheat and the outer layers, which are rich in fibre, folate, magnesium, phosphorus and zinc. So, for health-conscious cakes, you must use nut flour, whole wheat flour, almond meal, and buckwheat flour.
Cake Toppings
Since cakes are sweet already, why encrust them in refined sugary toppings? Give your health-conscious loved ones a smashing cake surprise with a healthy treat. Try coconut whipped cream and fresh fruit decorations for a vegan cake. Bedazzle your sweet tooth near and dear ones by decorating the cake with dark chocolate enriched with antioxidants.
Ditch the Fatty Ingredients
In most cake recipes, it is undeniable that butter and oil are common ingredients. To lower the fatty food intake, you can simply ditch the butter and oil with bananas and prunes. You must mash a cup of bananas or use ¾ cup of prunes mixed with ¼ cup of boiling water.
Get Rid of Sugar
The applesauce way
If you wish to cut back on your sugar consumption, then there is a better and healthier way you can do this, and that's the applesauce way! So, replace sugar with applesauce at the ratio of 1:1. Since applesauce is a liquid ingredient, you'll have to reduce the quantity of liquid ingredients like milk and water, respectively.
The Maple Syrup Way
Maple syrup is another great ingredient to replace refined sugar. When compared to refined sugar, maple syrup has a wealth of nutrients such as manganese, potassium, calcium, and zinc. So, when buying maple syrup for your healthy cake bakes, always go for natural maple syrup.
Honey for Your Cake
Honey is one of the most versatile ingredients to always have in the collection. With a lot of benefits, adding this antioxidant-packed delicacy can really work wonders! For a soar throat, you just have to add a spoon to a hot cup of tea. You can also use honey for your salad dressing too. So, give your health-conscious better half a lip-smacking cake by replacing sugar with honey.
Lime juice and club soda
Give your homebaked cakes a unique taste with no sugar and low on calories with lime juice and club soda. Thanks to the great combination, where the calories-free and hydrating club soda lacks in flavour, a zest of lime juice gives the cake a natural sweetness.
Rum
If you're planning to give your beer-loving near and dear one a cake treat of their life on their special day? Then you can go with the rum in place of sugar. All you have to do is add pineapple juice to the rum to give it a smooth taste. Don't worry about getting drunk on the birthday cake; the alcohol will eventually cook off during the baking.
Carrot cakes
Cutting out the unhealthy sugar, butter, and white flour, the carrot cakes are the cakes to have on your health-conscious bucket list. The carrot cakes recipe substitutes the unhealthy ingredients for the preferable bananas, whole-wheat flour, walnuts, coconuts, dates, and raisins. You can use cream cheese frosting sweetened with lime juice and honey for the creamy finish.
Wrapping Up
There you have the top tips for baking lip-smacking cakes! So, enhance your baking skills by incorporating these baking tips. Thanks to online bakery stores, you can compare your baking skills and surprise your near and dear ones staying miles away by ordering the exact cakes from the comfort of your home. Choose the best app for online cake delivery and place your order!