Things you need to know about Cloud PBX: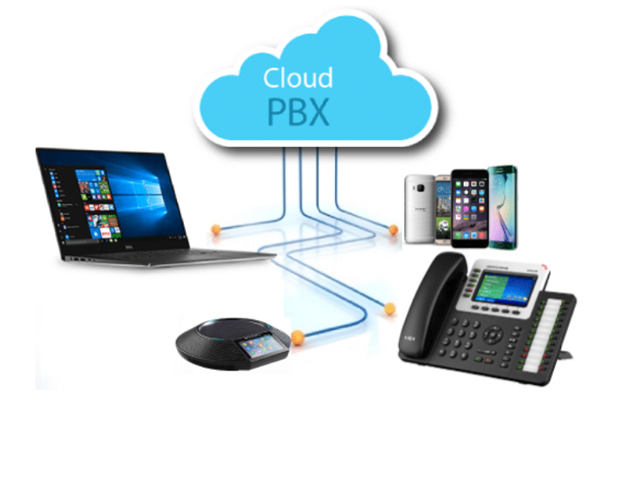 Cloud PBX is a private branch exchange or switchboard (PABX) that is delivered as a cloud-hosted service. Also called virtual IPBX, The main characteristic of virtual IPBX is that it is completely immaterial and allows a connection from anywhere via the Internet.
VoIP PBX: remote hosting:
A Hosted or Full IP PBX does not rely on the local server and resides entirely in the cloud, using only the VoIP protocol to connect and transmit calls.  Often, this option is provided as a service, so you don't have to purchase any hardware and there are few upfront costs.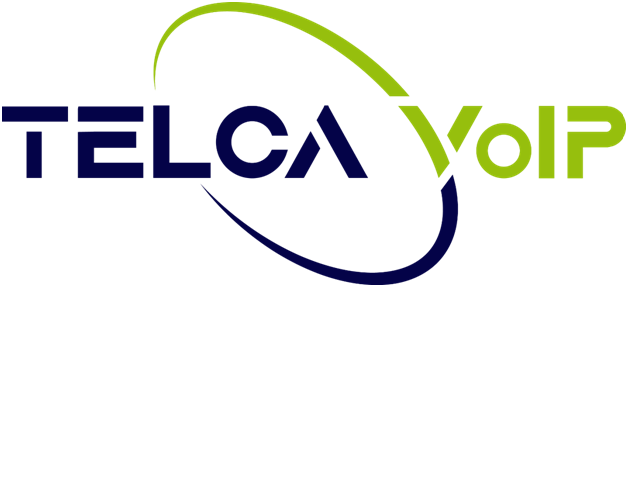 How does it works?
The majority of providers only require you to purchase IP sets. As such, VoIP PBXs can be an ideal solution for small businesses or companies on a tight budget.
In most cases, telecom operators provide IPBX services hosted on the cloud and take responsibility for routing calls, maintenance, and activating options.  Small businesses don't always have the manpower, the budget, and the time to administer their own telephone systems, but this is a practical solution. On the other hand, they are dependent on the services of the operator, and often, the prices increase quickly according to the options chosen.
A Cloud PBX can also be a software-based, standalone, open-standard IP telephone switchboard that is simply hosted in the cloud instead of being installed on a local server.  In this case, the company benefits from all the features included in the solution and is free to choose its telecom operator according to the rates charged. We offer a wide range of communication options such as voice mail, fax to mail, interactive voice server, and conferences.
Key Benefits of a Cloud PBX
Savings on acquisition and maintenance costs:
There is no need for a large investment in terms of the installation and deployment of the system. Maintenance costs are lower since they are often subcontracted by the host.
Eliminate the boundaries of your office – your employees can work from anywhere by connecting to the Cloud PBX. An ideal solution for people who are constantly on the move, such as home office enthusiasts or salespeople.
Improved brand image:
With a Cloud PBX-like phone system, an SME can easily deliver the image of a big business, thanks to advanced business telephony options.
Scalability:
Businesses can easily add or remove extensions and lines with a virtual phone system as they grow.
Easy to use:
Since the end-user has nothing to administer, this system is easier and more intuitive to use than a traditional PABX.
Limited Capacity:
As opposed to traditional PBXs, when you work in the cloud, you can have unlimited extensions; as a result, no incoming calls are lost. A voicemail message will be left if there are no agents available.
Unlimited extensions:
By working on the cloud, you can have unlimited extensions. Add and remove extensions flexibly to adapt your standard to your business needs at any time.
Transfer and recording of calls:
 With the Cloud PBX you can transfer calls between external extensions but also internal ones. In addition, you can access the recordings of incoming and outgoing calls to make a control and to be able to analyze and improve the service of the agents.
Constantly updated:
 With this communication system, thanks to its cloud-based operation, you are able to add and adapt features as needed.  In contrast to traditional PBXs, updates are simple and free.
Comparing a Cloud PBX to a traditional PBX can offer you multiple benefits, and any business can benefit from this type of technology.
IoT Temperature Sensors: An IoT solution to manage and monitor assets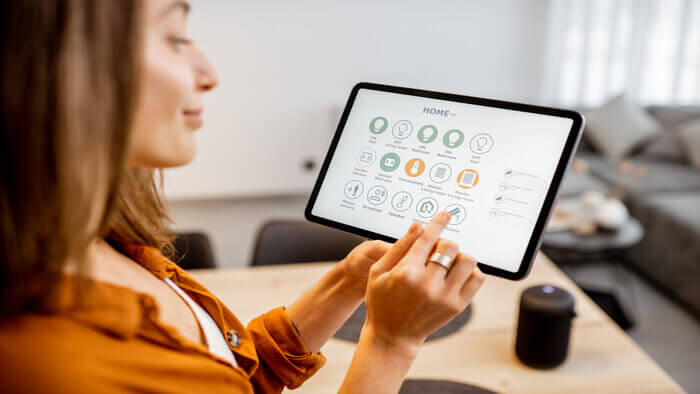 One of the main applications that the internet of things has is the monitoring of the variables of an environment or the conditions that determine the performance or success in the performance of an activity, such as the control of the operation of a machine in a business.
Taking into account that sensors and, by extension, the nodes in which they are coupled are a key piece in the success of the Internet of Things, it is worth analyzing what a sensor is and what functions IoT Temperature Sensors have.
Benefits of IoT Temperature Sensors
The applications of temperature monitoring systems are quite versatile. They offer exemplary benefits in terms of keeping environmental conditions stable and controlled according to specific requirements.
SAVE TIME WITH INSTANT NOTIFICATIONS AND ALERTS:
An IoT system offers instant notifications in real time. Therefore, a IoT Temperature Sensor allows a company to track environmental parameters on a secure cloud-based platform or on a tablet. This eliminates redundant tasks like taking manual readings, thus saving time and elevating quick decision making.
IMPROVING PRODUCTIVITY WITH ADVANCED ANALYSIS:
The data collected from the temperature sensors can be used to create statistical information. These ideas will include the length of time products deteriorate and details associated with temperature readings. This will help companies improve warehouse and cold storage reliability.
MAINTENANCE OF REGULATORY COMPLIANCE:
Companies must maintain the quality of their products throughout the supply chain cycle. The products must comply with the safety and quality standards established by the authorized regulatory bodies. Temperature monitoring allows companies to protect their products from the adverse effects of climate change and thus meet regulatory compliance.
ACCESSIBILITY FROM REMOTE LOCATIONS:
As IoT encompasses advanced telemetry capabilities, remote temperature monitoring from distant locations is as well. Data collected through temperature monitoring sensors can be accessed from far away locations on a web application or mobile application.
CREATE TRANSPARENCY IN THE SUPPLY CHAIN:
With advanced telematics capabilities, a temperature monitoring system can transfer data to multiple profiles simultaneously in real time. This increases visibility between supplier and carrier by allowing them to monitor parameters across remote locations.
The use of temperature monitoring sensors has made it possible to monitor the change in temperature that affects the quality of products. Its implementation in different sectors has boosted the logistics and storage operations of a company. The solution offered by these sensors together with IoT allows companies to monitor the temperature of their products in a cold chain and guarantee the quality of their products while they are in transit.
What Are the Benefits of Cloud Services?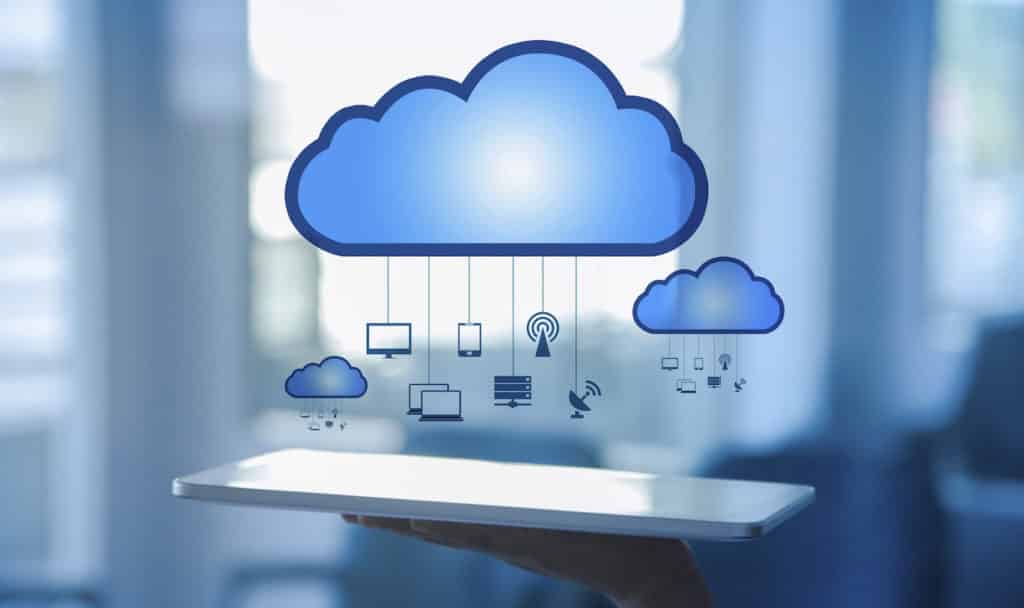 Businesses are always looking forward to new and better ways to improve their processes and ways of working faster and more efficiently to achieve greater productivity and increase their competitiveness in the market. The use of modern technologies such as cloud services is one of the factors that allows businesses to achieve this objective of continuous improvement. For instance, the advantages of the cloud allow businesses and organizations to obtain better performance and security in using their data.
This article will see what cloud storage is and the primary benefits of working with data in the cloud.
What is cloud storage?
Cloud storage saves the data managed by a company or organization on external servers. This suggests that the data will be externalized, and they will be able to benefit from all the advantages offered by this type of storage system.
Hiring a cloud services provider is necessary to store data in the cloud and start working with the cloud server. Nowadays, there is a massive range of cloud service providers on the market that one can choose that best suits the requirements of the business. These companies charge a monthly fee for online storage, and the contract conditions can be modified at any time effectively and quickly.
Thanks to the modern technologies that allow stable, fast, and secure connections, uploading files to the cloud server are quick and straightforward.
Cloud computing has become a popular means of working for people and businesses (for example, saving images or documents).
Advantages of the cloud services for businesses
Using cloud services to store a company's valuable data provides multiple benefits:
Cost reduction in infrastructure
Hiring cloud services to store data in the cloud considerably reduces the economic investment that a company must invest in infrastructures such as servers, racks, NAS systems, and the like.
All these devices also require extra electric consumption that will be eliminated from the list of expenses of the businesses and other related costs of updating, repairing, and maintaining said hardware devices.
Eliminate the barriers of space and time
The two primary characteristics of working in the cloud are eliminating the barriers of space and time. This means:
The data will be accessible from any part of the world, not needing to be in the company's facilities or offices to work with them.
Data will be available at any time, allowing you to avoid being restricted to working hours.
Such cloud features allow employees to reconcile their personal and work lives and make their work-life easier.
Independent of devices and operating systems
Other impressive features of cloud services include their flexibility and adaptability. The data can be accessed from any device such as personal computers, laptops, tablets, or smartphones and will be independent of the operating system (Windows, Android, Linux, etc.) and browser (Chrome, Edge, Opera, or Firefox, for example) used.
In addition, cloud storage is flexible and scalable, which means it can quickly adapt to the business's storage needs at each moment. It is straightforward and quick to increase storage capacity without having to acquire new devices or have to stop other vital systems from increasing storage capacity.
Facilitates collaborative work
By storing the various documents and necessary information of the business in the cloud, all users (or users with the appropriate permissions) will be able to access them.
Working with cloud service allows multiple users to work on the same document simultaneously, eliminating the requirement to be in the same place.
Improved information security
Information security is essential for businesses since data is perhaps the most valuable asset. Working in the cloud allows provides excellent information security since:
Because the data is stored on servers outside the organization, it will be protected in the case of a calamity such as fires, floods, or power outages.
The security measures available to Cloud providers will be far better than those applied by individual businesses.
Thanks to a cloud-based automatic backup solution, you can have a copy of the updated data. If required, the data can be restored in a short period, reducing the risk of data loss.
Cloud service providers promise that data is protected per current legal data protection standards, such as the European Data Protection Regulation (GDPR).
Increase staff performance
In the present business scenario, having the correct information at the right time is essential to make sales, close deals, sign contracts, etc. With the help of cloud services, employees can enhance their work performance by accessing the necessary data to carry out their work immediately, avoiding situations where the lack of a document could jeopardize an operation.
Working in the cloud is easy.
There's no need to go through training or work in the cloud for lengthy periods. Cloud services are straightforward and intuitive, allowing businesses to store and work in the cloud in minutes (making cloud implementation costs low).
Using a cloud server and migrating data to the cloud will allow businesses to benefit from all the advantages of this type of storage. Data will be safer with cloud storage since it will be available anywhere, anytime, and from any device, facilitating a cooperative work environment and increasing employee performance.
Any business looking forward to being competitive in today's market, focusing on customer satisfaction, and being quick and efficient in decision-making, must choose to work with cloud services. Cloud allows businesses to increase their overall productivity and perform better time management.
About the Company:
At Trigent, we have been offering personalized solutions to large and medium-sized companies since 1995. If you evaluate the option of cloud services and implement a project for your organization, we will be happy to answer all your questions and help you.
What You Need To Know About Google Account 2 Step Verification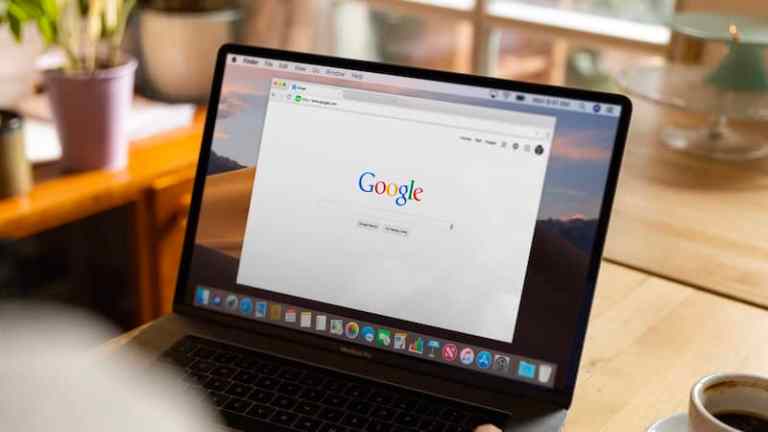 Google wants to ensure strong security for users. So the web giant wants to make the two-step verification feature mandatory for as many users as possible. As part of this, the one-click login feature is being discontinued by providing passwords for many Google accounts from November 9. This will further strengthen the security of these Google accounts.
This update is expected to come to your Google and Gmail accounts in the future. Then you must use the two-step verification feature. However, you will receive a notification from Google a week in advance that two-step verification will be automatically started on your account. You must know that Gmail account is basically a Google account. So this change in the login system of Google account means you have to follow this rule even if you can login to Gmail.
A few days ago, Facebook made the two-factor authentication feature mandatory for many people to log in to their accounts. Google is following the same path with their Google Account or Gmail. This is usually the safest way to log in when it comes to security.
According to security experts, many times "stealing passwords is easier than you think." Incidents like password theft can happen for multiple reasons. Google indicates some wrong decisions regarding the password of any account, e.g.
Using the same password more than once on multiple websites
Downloading software from unreliable websites
Clicking on the link in the mail without verification
Google has added a new method of login to Google Accounts to enhance the user experience by providing more security. Those who will be covered under this update must login to their Google Account using the phone number associated with their respective accounts (or any other alternative) using two-step verification. Google has decided to add additional security to the security of the Google account.
The easiest way to start two-step verification is to use a mobile number. In this case, after signing in to Google account, after providing username / email address and password, a message will come on the phone where there will be a code. This code or OTP is provided by Google Account sign-in screen then you can login to Google Account.
When is this new update coming?
In a blog post in October, Google stated that two-step verification is a reliable technology to prevent intrusion into accounts or networks, which Google has been working on for quite some time. Known subject (password) and accompanying object (mobile phone or security key) – the two combine two-step verification (2SV) which ensures maximum security.
Last month, the login system was made mandatory for 150 million users and YouTube creators on a trial basis. However, since November 9, the two-step verification feature is going to be essential for many people to login to Google account. It is a process that is being done step by step.
The feature may become mandatory on your Gmail or Google account on November 9, 2021 or any other day. If you want to enable two-step verification in your Google Account before then you can see our tutorial for How to Enable Two-Step Verification in Gmail Account.
How do I update my Google Account?
Users do not have to change any settings for this upcoming new change in Google Account. Instead, from November 9, the two-step verification login system will be automatically added to the applicable Google Accounts. This update will ask you to add a mobile number or turn on two-step verification as soon as you login to your Gmail or Google account.
Google has already sent notifications to Gmail and Google Account users about this change. In the notification, Google said, "After entering the password, you will need to spend some extra time to complete the second step. Hold your phone while logging in. Two-step verification will be launched automatically from November 9. If you've already used the feature, there's nothing to worry about. "
Google gives users enough time to turn on the two-step verification feature. However, for the protection of users, Google is automatically adding this feature to the login system. As a result, in case of login to Google account, the information will be safe and can be saved from hackers.
Simply put, when the feature is turned on, every time you login using your username / email and password, a code will be sent to the mobile number associated with your Google account. The login process needs to be completed by providing this code. This login process has already been automatically enabled for many Google Accounts, ie Gmail accounts.