This clothing brand delivers American fashion with an Asian influence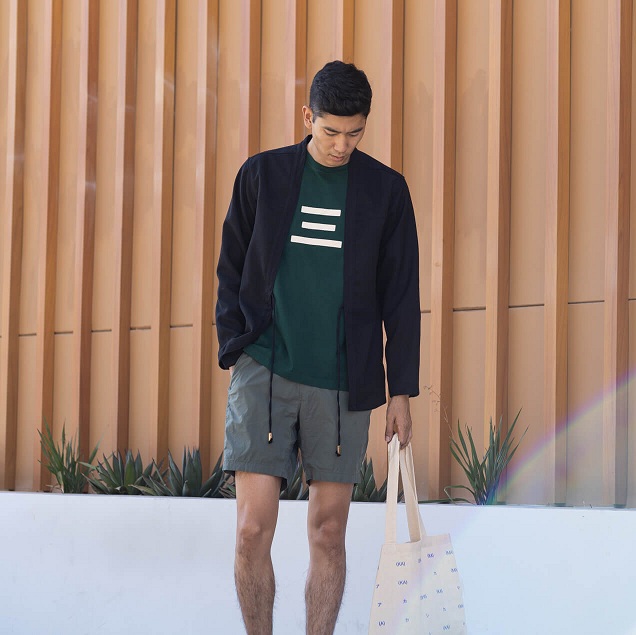 With fashion in the United States taking influence from trends around the world, it's fitting that trends in East Asia are having a tangible impact on clothing styles all over the globe, including the Western world. Because styles in different parts of the world have clear, distinguishing characteristics, it is clear to see the influence and interplay between trends from throughout the globe.
Yet, there are still few designers that focus their creative work on merging two different cultures. But with people in the U.S. being interested in Asian fashion and vice versa, the need for a blend between the two has grown tremendously. With its emergence in the 90s and early 2000s, the modern iteration of streetwear is being reimagined by a new generation of creators.
Enter Akashi-Kama. A one-of-a-kind fashion brand that blends Japanese culture with American streetwear, Akashi-Kama fills this need perfectly. Founded by a Japanese-American, the clothing brand follows Western trends, but is influenced by the classical aesthetics and cultural heritage of Japan — breathing new life into conventional American streetwear.
This reimagining of the "Asian American" concept in the tangible form of clothing presents a distinct vision of what a seamless integration of both culture and fashion can look like. Pieces like the Noragi Jacket — a light jacket inspired by traditional Japanese workwear — have been commended in publications like GQ, Inside Hook, Oakland Magazine, Pacific Citizen and more.
More recently the brand has carried this concept into other styles like their short-sleeve Haori, made from a lightweight Japanese specialty called double-gauze.
The late designer Issey Miyake was once quoted as saying "A great thing happening now in art is that artists are using the figure, the body, clothing, life." Akashi-Kama is adding 'heritage' to that list.
As trends spread around the world, finding ways for clothing to intertwine numerous cultures and backgrounds might be the next move for the global fashion industry — following in the footsteps of Akashi-Kama.