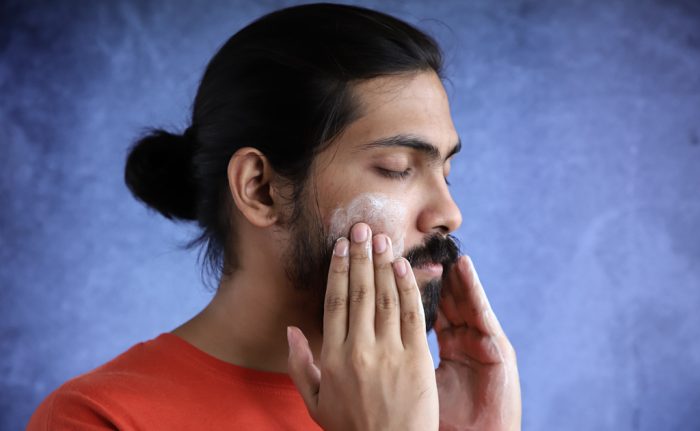 Skincare for boys is limited to soap or face wash. Whether or not to use a moisturizer or a scrub once a week is something many people do not have in mind. But even if nothing else is used, the face is cleaned with face wash after coming out, right? Do not forget to use soap on the face! Excess salt in the soap makes the skin more rough. And 80% of the products in the market are for girls, so many boys find it difficult to understand which face wash is perfect for my skin. For example, my skin is rough and now I have acne. On the other hand, I hear from many people that as a result of saving, the skin becomes dry and rough. These problems we boys face more or less in regular life. Today I will talk about the best 3 face washes for boys, I hope you will understand which face wash will be the right choice for your skin.
Here are some things to know before buying a face wash
Boys have to go out for various activities, maybe for some work, class or office. Every day you have to go through the intense heat of the sun, pollution, dust outside. As a result, after the impact on the skin, and the skin becomes more rough. So face wash is a very important step in skin care. Boys' skin but different from girls, so skin care should be taken with different products. A sharp blade rubs to save but the skin becomes more rough. Also acne, acne spot, dirty skin or dullness – these focus on the skin problem but the right face wash you can add to regular skin care.
3 face wash for boys
Neotrogena Men Skin Clearing Acne Wash
First of all I will talk about Acne related face wash, since I myself am suffering from this problem now. And maximum boys suffer from acne, rash and other skin problems. I have been using Neutrogena Main Skin Clearing Acne Wash for quite some time now, I have got very good results, that is the experience I am sharing.
(1) Due to the presence of salicylic acid, it is best for acne treatment. Helps to reduce acne, rashes or breakouts by cleaning dirt from pores. Also cleans dead cells.
(2) Another reason for acne is access oil. Salicylic acid controls excess oil in the skin.
(3) After using face wash, the skin does not feel dry, the skin looks fresh.
(4) If you apply on face before saving, facial hair becomes soft, it is easy to save.
(5) Very mild has a fragrance that gives a very refreshing feel.
L'Oreal Men Expert Hydra Energetic Wake-Up Effect Face Wash
This face wash works very well to make the skin look instantly energetic by providing hydration. Keeps the skin fresh as well as relieves fatigue throughout the day. In addition, it works by targeting other skin problems.
(1) It is a gel formula face wash, many prefer gel based cleanser.
(2) This face wash contains GUARANA ingredient. It has anti-oxidant and reduces skin damage, and has anti-aging benefits.
(3) It also contains Vitamin C, which will help to brighten the skin and make the tiered looking face instantly energetic.
(4) Cleanses the skin from the inside and the skin looks fresh instantly.
Garnier Men Power White Double Action Face Wash
The Garnier brand is already quite popular. Garnier Men Power White Double Action Face Wash will be available at a reasonable price. This face wash contains salicylic acid and vitamin C at the same time, you will get the benefits of the two ingredients together. Take a look at what skin benefits you will get.
(1) Cleanses dead cells and reduces skin dullness.
(2) Dart, accumulated on the surface of the skin, cleans the pollution and gives a refreshing feel.
(3) Salicylic acid controls excess oil and prevents acne.
(4) Vitamin C makes the skin spot lighter and the skin looks brighter.
(5) Helps to repair skin damage.
When the skin is severely damaged, it also lowers your confidence level. Keeping the skin clean is the first step in basic skin care, and it requires good quality face wash. We do not take skin care step by step, but face wash, moisturizer and sunscreen – these 3 things should be used. And with good quality saving cream or foam. I always trust Shop.sajgoj.com to buy authentic skin care products. You will also find various skin and hair care products for boys here. Order online and get the product at home. There are also two cosmetics outlets, located at Jamuna Future Park and Border Reserve. So far today. Stay well, stay healthy.