Top Reasons Why Dentists Need Marketing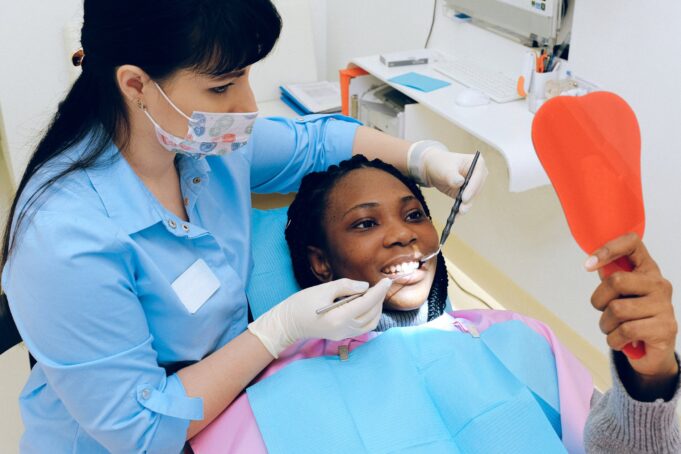 Dental marketing refers to the marketing strategy and methods used by dental offices and clinics to attract and retain new consumers while also increasing brand recognition. The primary objective is to get prospective patients to contact or schedule an appointment online. Below are some of the top reasons why dentists need marketing:
1. Almost everyone is on social media.
The majority of your prospective patients are active on social media. However, guess what? Your rivals are as well.
Consider the number of dental practices in your city or town. Numerous of them are almost certainly actively promoting their practice on Facebook, Instagram, Twitter, and other social media channels.
If your clinic has a negligible or non-existent social media presence, your rivals will get the lion's share of people searching for dentists on social media and dental marketing.
Due to social media's unprecedented reach and power, it has become the new commercial battlefield. If you are not using this to attract new patients to your office, you are passing up a significant profit opportunity.
2. Determine your target audience and how you will communicate with them.
Please create a profile of your potential patients and their specific demands. Develop the methods and channels you'll employ to pique their interest. For instance, women are often the target market since they make most family choices. Newsletters produce more business than postcards or other forms of advertising consistently.
3. Less Expensive Than Conventional Marketing
Once upon a time, companies, including dental offices, relied only on word of mouth and conventional advertising methods such as television, radio, print, and billboards to sell their brands in dental marketing. And although traditional advertising might be practical to a point, the ROI can be relatively poor due to the uncertainty of reaching the correct market.
Social media provides dentists with a chance to sell their brand to a diverse customer base, typically at little or no expense. If you decide to engage in social media advertising, you have the option of targeting specific age groups or demographics. In this manner, you can be confident that your advertising reaches the intended target.
4. Acquire Directory Submissions
Maintaining a listing for your dental business on local directories also helps SEO. Citations, often known as local business listings, are another critical factor determining your dentistry website's search engine rating. These are links to your business's name, address, and phone number from other websites. Search engines, such as Google, see these signals as credible indicators that you are, in fact, a genuine local company. The more citations your company listing has on the web, the more legitimate it seems. As a result, search engines rank your listings higher alongside your website.
5. Email Marketing Automation
Email marketing at its most basic level suffers from the same flaw.
Marketing automation allows you to create a sequence of communications in advance for a particular target. When a website visitor meets a criterion, such as completing a form, your marketing automation software automatically distributes the messages at your designating intervals.
Assume you wanted to establish an automatic marketing campaign that would commence when a visitor to your website downloaded your ebook on teeth whitening. The movement might take the following form:
The day after the visitor downloads the ebook, the campaign may send an email with testimonials and before-and-after photographs from past teeth whitening customers.
One week later, the campaign may message assuaging the lead's fear by emphasizing how quick and painless dental whitening is. Additionally, the news may explain why remaining tooth discomfort often resolves fast.
After another week, your campaign may send an email discussing the teeth whitening technology you employ and why it is the most sophisticated system accessible in any local dental office.
After another week, the campaign may send a message to the lead giving a 50% discount if you promptly book an appointment.
Dental digital marketing may result in rapid company development at a surprisingly low cost.