Tottenham Hotspur New Head Coach Antonio Conte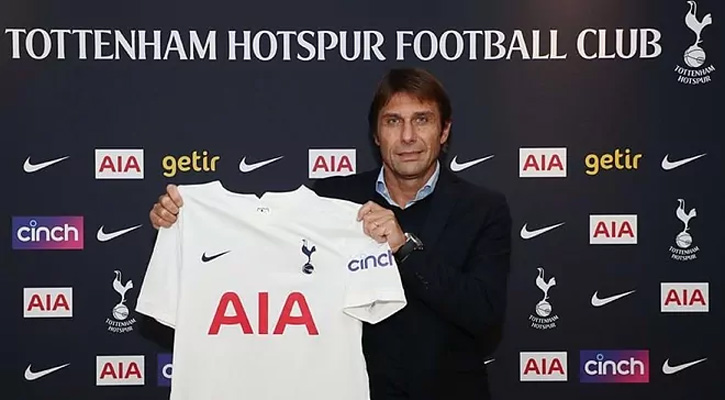 Antonio Conte has been appointed as the new coach of English club Tottenham Hotspur.
Tottenham officially announced the signing of Conte on Tuesday.
The contract of the Italian coach is valid till June 2023. However, if the two parties want, the term of the agreement can be extended further. With this, Conte is going to coach for the second time in the top level football of England. Prior to that, he coached Chelsea from 2016 to 2017 and won one Premier League and one FA Cup.
Under Conte, Juventus' 11-year dominance came to an end and the 11-year wait for the Nazareths ended, with Inter Milan winning last year's Scudetto in Italy.
Earlier on Monday, Tottenham fired coach Nuno Espirito Santo. Rumors have been circulating since Tottenham's 3-0 defeat to Manchester United in the English Premier League on Saturday (October 30) that the Portuguese coach could be sacked at any moment. That is what happened later.
Nuno Santo took charge of Tottenham last June. The Spurs have won the first three matches of the Premier League, starting well this season. However, the team lost five of the last seven matches. The club is in the top eight with 15 points from five wins in 10 matches.
They are not in a very good position in the European Conference League either. The London team has three points in Group G with four points from three matches.