Twitch Prime: what is it, where to get and how to use it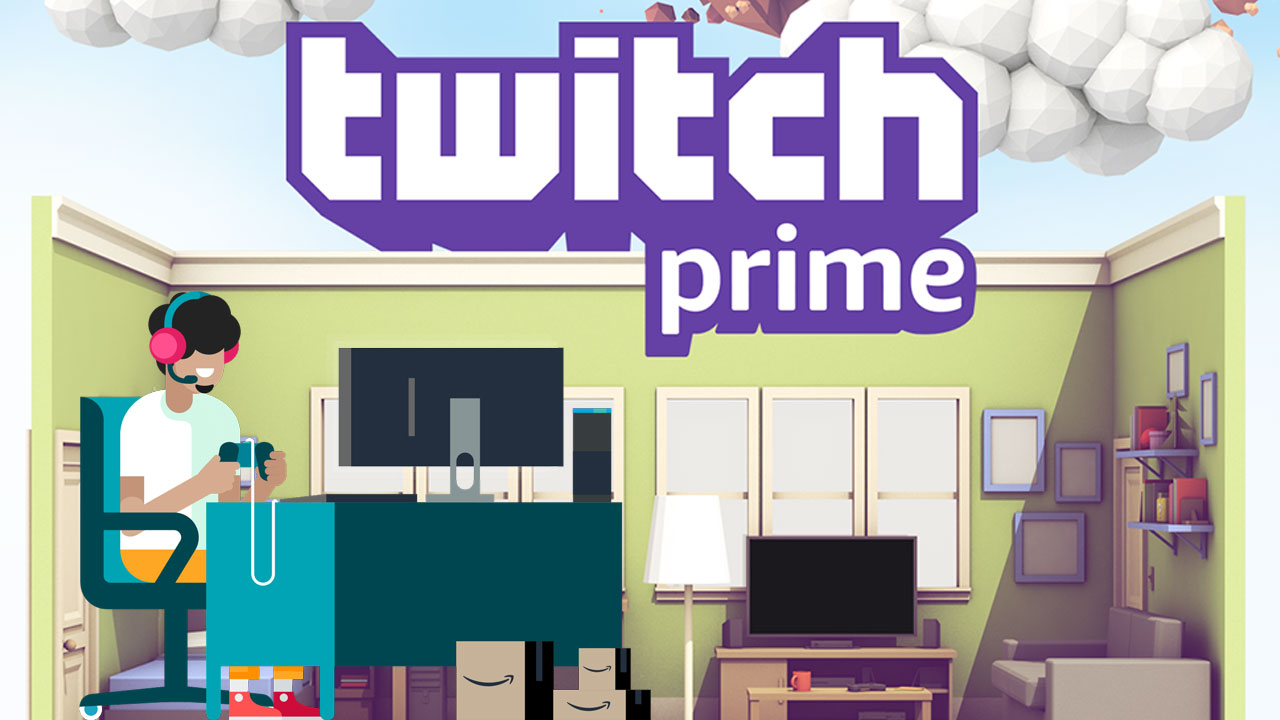 If you've been using Twitch for a while, you've probably heard the term "prime" at least once. You may be wondering what he means. The first clarification is that we are talking about a rebranding of the platform previously known as Twitch Prime.
This guide will teach you about Prime Gaming and help you decide if it's worth paying for or not.
The features of Twitch Prime or simply Prime Gaming
Twitch introduced its premium Twitch Prime experience on September 30, 2016. As Twitch is currently owned by Amazon, it was only a matter of time before there would be a collaboration between the two platforms. Users were initially skeptical of this concept but quickly changed their minds when free monthly loot was introduced.
According to Amazon, the goal of this change was to further solidify the company's commitment to the gaming industry, and not just in the live streaming aspect. The name change also brought the service in line with other Prime features Amazon offers.
This service provides premium features to Twitch users who have an active Amazon Prime subscription and have linked their accounts between the two platforms. The official introduction to Amazon's Prime Gaming contains all the relevant information about the service and the subscription system that supports it.
Benefits that make Prime Gaming stand out from the rest
As Amazon explains, with Twitch Prime you will be able to unlock tons of exclusive content related to your favorite games. You will have direct access to a huge collection of PC games for free every month. You will also enjoy these benefits:
Game content or loot for a diverse selection of online games.
Special Prime badge that will appear next to your name when you post in chat.
Recognition on Twitch with exclusive premium chat colors and emotes.
On the other hand, there is a precious detail to consider: free things are only claimed for a time. So it is important to pay attention to this fact. Currently, it is possible to claim new content in the GTA game; you just have to review the offer at the time of registration.
Prime Gaming or Twitch Prime, whichever you prefer, also promotes and gives away content on big titles like Genshin Impact and League of Legends: Wild Rift. Another loot available is related to packs for League of Legends, Legends of Runeterra, Apex Legends, and Assassin's Creed Valhalla, among others.
Everyone loves the perks of being on Twitch Prime
Not in vain, great players in the field like Ibai Llanos have a direct relationship with Twitch Prime. The new ambassador of Prime Gaming, one of the most well-known faces of live broadcasts, declares his devotion to this platform and the possibilities it offers in his broadcasts.
But this fever is not exclusive to Llanos. We are talking about a worldwide phenomenon that is affirmed through Amazon Prime membership. Although little known to non-gamers, Twitch's success is measured by the number of hours streamed life: that's 6.3 billion hours in the first quarter of 2021, or almost 72% of live hours viewed. This figure exceeds YouTube Live and Facebook Gaming.
Another aspect that adds followers to this phenomenon is the possibility of creating your own transmission channel and charging for it. On Twitch Prime, a user can subscribe to individual channels of their favorite gamers for whatever value they prefer. As of 2021, the Twitch subscription has three tiers: $4.99, $9.99, and $24.99. Revenues are split 50/50 between the channel's titular player and Amazon.
Why Prime Gaming and not another platform?
Prime Gaming costs $5.99 per month. An approximate sum to that of the subscription to a normal Twitch channel. But subscribing to a normal channel does not offer additional benefits. Twitch Prime does.
Another great advantage is that you can try Prime Gaming for free. It is even possible to claim rewards during the trial, before deciding to continue or cancel the subscription.
For those who follow their favorite streamer or usually subscribe to a specific channel, it is advisable to opt for a Prime subscription. This will allow them to continue to enjoy the best games and channels while earning great rewards and displaying a shiny badge that makes them stand out from the crowd.
5 Advantages of Using Floor-Standing Speakers in Gaming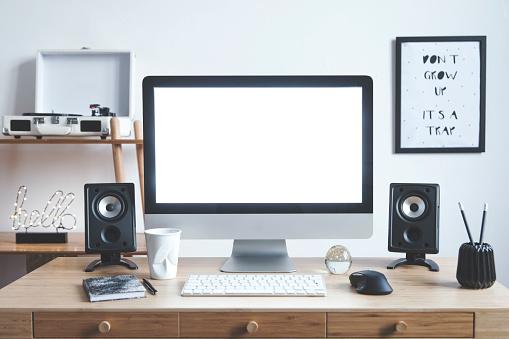 Your gaming experience usually hits differently when on speakers than headphones or relying on the in-build desktop's sound system. Especially so, floor-standing speakers offer a wide sound range and bass and produce more scope, enhancing the sound depth. Floorstanders are becoming a staple among most gaming enthusiasts, and it's easy to see why not. Here are the advantages you'd accrue from using floor-standing speakers in gaming.
They Add an Aesthetic Touch
Most conventional floor-standing speakers have visually impressive touches to enhance your gaming setup. In addition to their impeccable surround sound, these gaming peripherals feature lit edges and well-curated designs to dazzle your visitors. Remember that gaming fun doesn't only come from the high-end graphics or comfortable chairs and gaming mousepads. What meets your peripheral vision makes the gaming experience worth your while.
Better Sound Depth
Unlike headphones and built-in computer speakers, floor-standing speakers feature an enhanced sound depth that's neither too disturbing nor irritatingly low. The sound is usually detailed and lets you stay conscious of your virtual gaming world's surroundings. Sound details are one of the essentials in gaming and help determine how close you are to an enemy judging by the sound of their guns or footsteps when playing action games. Therefore, good sound quality lets you enjoy your gaming better.
Slim and Ergonomic Design
Unlike most traditional speakers, gaming floor-standing types are sleek enough to let you handle them with ease. And despite their immensely reduced sizes, these speakers don't compromise on their sound quality and allow you to savor the experience even better. Most come in leviathan soundbars and Nammo speakers, which you can find out more about by visiting https://www.razer.com/pc/gaming-speakers. These speakers have a spectacular sound range and spatial audio and are sleek enough to handle easily. That helps curate your gaming setup for a more intense gaming experience.
Incredible Engineering Design
Despite their slim appearances and lightweight make, floor-standing speakers feature incredible engineering designs better than most conventional speakers. They include passive radiators allowing you to perceive the entire sound spectrum. Besides, they have the best low-frequency performances, especially if they tag along with powered subwoofers. Floor-standing speakers offer multiple sound ranges that are well-engineered. That helps you meet your audio needs without a hitch.
They're Budget-Friendly
Contrary to popular belief, free-standing speakers are best for your budget and won't force you deeper into your pockets. Besides, they're the best value for your money since most are incredibly durable. Due to this reason, these speakers are becoming a sought-after option for most ardent gamers since they offer an incredible gaming experience like no other. If you're planning on getting one, there's every reason not to worry about how much these speakers would cost you.
Conclusion
Gaming becomes better with the sound quality, and there's no better way to achieve that than using free-standing speakers. The glad tidings are that they're unusually cheaper, durable, and your money's worth, so you'd have less to worry about the quality you're opting for. And since they're good with the aesthetic touches, there's no reason you shouldn't get floor-standing gaming speakers.
Bettilt: The Platform Of Fun Money From Betting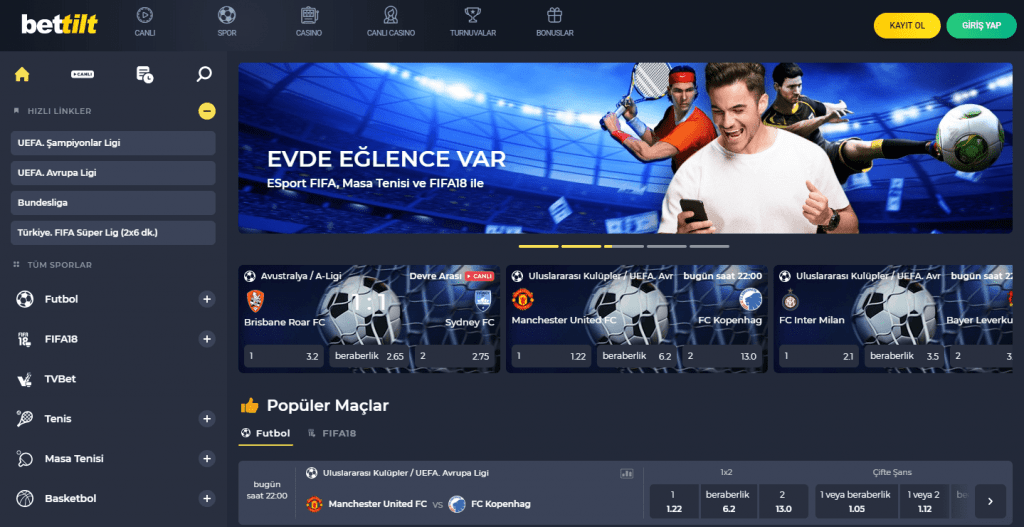 Bettilt is a social betting platform that allows people to bet on real-life events with each other. Bettilt also uses smart contracts to make the betting process more efficient.
Bettilt is a unique platform because it allows users to bet on anything, from the outcome of a sports game to the stock market. Bettilt also enables users to bet against each other, which creates a more competitive betting environment. Bettilt is quickly becoming one of the most popular betting platforms globally.
Bettilt was created with the idea that social betting should be simple, fun, and accessible to everyone. The platform is built on the blockchain, allowing secure and fun betting. Bettilt is headquartered in Malta and was founded in 2014 by a team of experienced entrepreneurs. The company is committed to providing a safe, fair, and enjoyable betting experience.
Can Anyone Participate in Bettilt Events?
Bettilt is a social betting platform that anyone can participate in. Bettilt is a community of people who enjoy betting on sports, politics, and other events with each other. Bettilt offers a variety of bets, including pre-match and in-play bets, on a wide range of sporting events. Bettilt is a fun and easy way to place bets with friends and family. There are no complicated procedures to sign up or place a bet. You simply need to create an account, make a deposit, and start betting.
How to Join the Bettilt Platform?
Bettilt is a social betting platform that permits users to bet on real-life events with other users. The site has been growing in popularity, and there are now millions of dollars worth of bets placed on Bettilt every day.
To join Bettilt, you first need to create an account. Once you have registered and  Bettilt Giriş, you can start betting on events. You can either bet against other users or the house. To place a bet, simply choose the event you want to bet on, enter the amount you want to bet, and click on the bet button.
How Can I Trust Bettilt for Betting?
Bettilt is a betting exchange that allows you to bet against other users, making it possible to get better odds on events. The company has been operational since 2014 and is licensed in the United Kingdom. Bettilt is also a member of ESSA (European Sports Security Association), which means that the company follows strict rules and regulations concerning security and transparency.
However, there are a few types of bets popular on Bettilt. The most popular are match bets, where the punters bet on which team will win the match. Another popular type of bet is the handicap bet, which is a bet on how much one team will beat the other by. This type of bet is popular because it allows punters to make money even if their chosen team loses. Another popular type of bet on Bettilt is the OVER or UNDER bet. This is a bet on whether the total number of goals scored in a game will be over or under a specific match. So you can be a proud member of Bettilt to enjoy your time.
7 Tips to Troubleshoot Your Mac Gaming Experience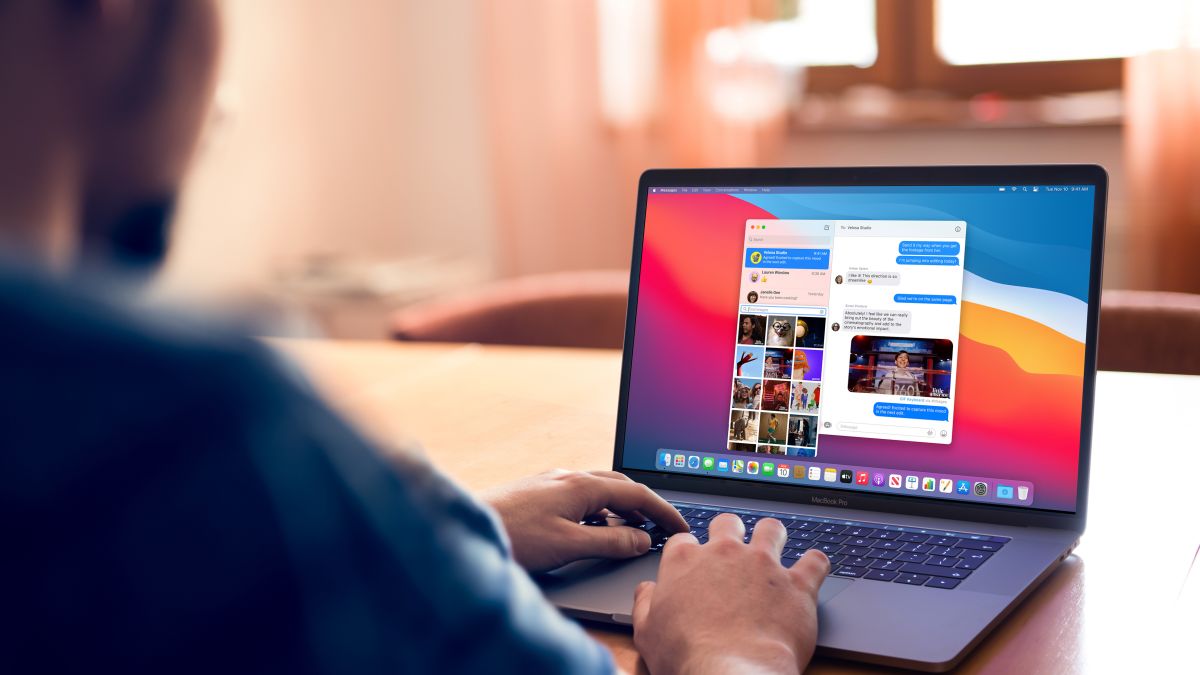 For as long as you can remember, you've been told that you can only play games on Windows computers. They have all the specs needed to handle the games, and there's more variety.
The problem is that you need a MacBook for work and school. All your programs run well on it, and you love the sleek appearance. At the same time, you wish Mac gaming was within your reach.
We're here to tell you that it is. The computer might not be able to handle AAA titles, but it can run some great indie games if you play your cards right.
We've got a few tips that will help you with gaming on a Mac. Keep reading to learn more.
Clean Your Desktop
It takes a lot for your Mac to be able to display all your desktop icons. If your computer is cluttered with them, it's going to cause your games to lag behind.
Depending on how many you have, you might not even be able to launch your gaming apps, let alone use them. You can speed things up a little by placing those files into folders.
Free up More Space
No matter what type of games you like to play, they're going to take up a ton of gigabytes on your computer. You're going to need to make sure that you have enough space to account for that.
If you don't have at least 25GB free, it will be hard for you to both download and launch your favorite titles. The first step is finding out how much space you have to play around with.
Click on the little Apple logo in the corner of your screen and go to About This Mac. From there, you'll navigate to your storage. The overview will show you where you need to clear up room.
Get rid of any old videos and pictures first, as they take up the most gigs. After that, it's time to clear out all those old duplicate files and apps that you're not using anymore.
Remember to empty your recycling bin once you're finished deleting apps. Your old files still take up space while sitting in your garbage.
Buy a Controller
Having a gaming mouse for Mac and a Mac gaming keyboard is all well and good. The accuracy you can get out of them is great for shooters and strategy games.
If you're more of a platformer and racing game kind of person, you'll be better off using a controller. If you have a gaming console, chances are the controller you have laying around will work on your Mac.
You can connect your PlayStation controller to it using a standard USB or Bluetooth. The same goes for a Switch Pro controller. Using Bluetooth will work.
If you have an Xbox, that's going to take a little more work. You'll have to download an app before you can use your device on your Mac.
Check Your Settings
All games have certain requirements that your computer will have to meet. If you download a game that only works for the Windows operating system, you obviously won't be able to run it on your Mac.
You'll also need some level of processing power, memory, and a powerful graphics card. If your Mac doesn't meet a game's specific system requirements, you won't be able to launch it.
The good news is that games aren't sneaky about their requirements. If you're using Steam, there's a specific column for it, for example. If you only buy physical games, you'll find the system needs on the box.
Close Your Open Apps
Word processing software, photo manipulation programs, and web browsers take up a lot of system resources. You'll need to close all your open apps before launching a game, or it's going to struggle bus.
All the programs that are running will have a little black dot under them. All you have to do to stop them is to right-click on them and click close.
If you're tired of going through this process every time you turn on your computer, you can control what applications open at startup. Go to your system preferences followed by Users & Groups.
Click on Login Items and select the programs you don't want to open when you turn on your device. Hit the minus sign at the bottom of the screen, and you'll be good to go.
Update Your Computer
If you haven't let your Mac update in a while, now is the time to do it. If you try to launch a game without performing that crucial step, it's not going to run the way it should. You'll experience a ton of errors and crashes.
That's because developers are always working on improving their technology. Every update will give your system a little boost that will make your gaming experience a lot smoother.
Purchasing Games
There are a variety of ways to get your hands on the games you want to play. One is the Apple store. You'll have an impressive library to pull from, but not a lot of discounts.
For that, you'll need to download Steam. There are always sales going on, and you'll still have plenty of games to choose from. The best part is that starting a Steam account is free.
If the Steam launcher won't cooperate, you can follow instructions on Setapp to get to the root of the issue.
Improve Your Mac Gaming Experience
Playing games isn't only for console users and Windows computers. There are plenty of ways to improve your Mac gaming experience.
As long as you can meet the right system requirements and have enough room for the titles in your library, you shouldn't run into any issues. You might not be able to play AAA games, but you'll still have plenty to keep you busy.
For more tips that will help you find your next favorite title, visit the Games section of our blog.