Twitch Prime: what is it, where to get and how to use it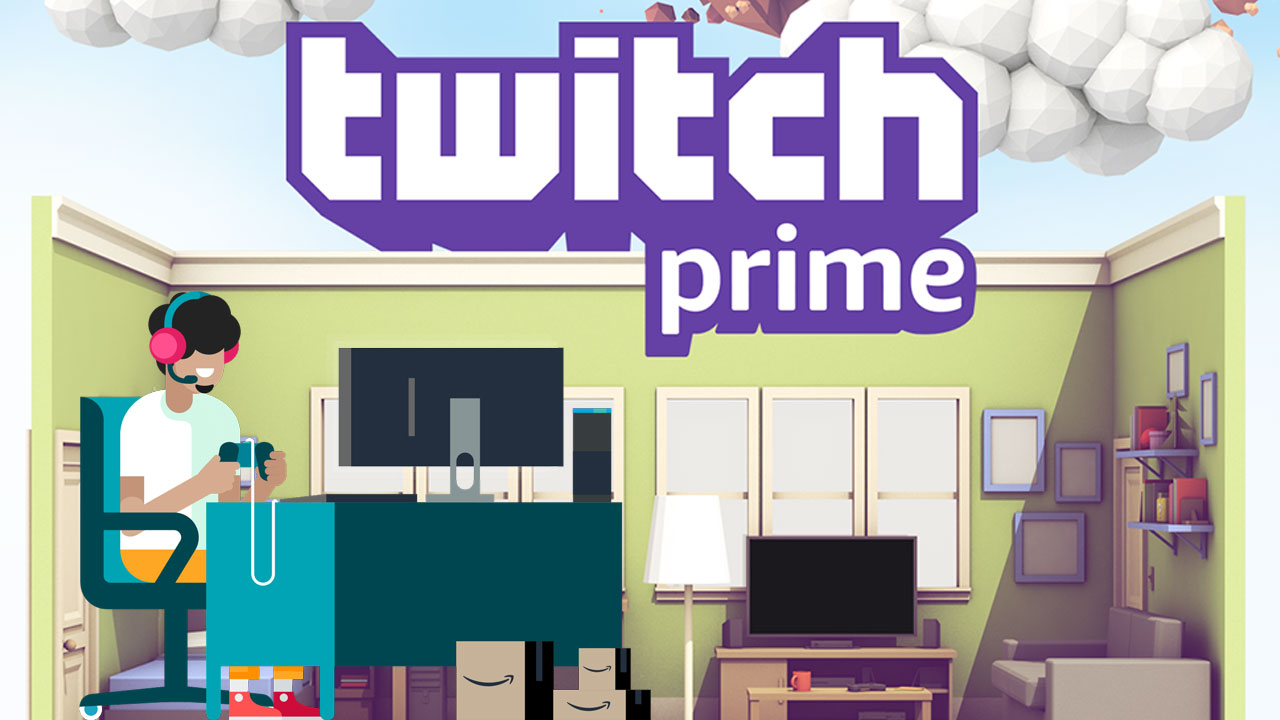 If you've been using Twitch for a while, you've probably heard the term "prime" at least once. You may be wondering what he means. The first clarification is that we are talking about a rebranding of the platform previously known as Twitch Prime.
This guide will teach you about Prime Gaming and help you decide if it's worth paying for or not.
The features of Twitch Prime or simply Prime Gaming
Twitch introduced its premium Twitch Prime experience on September 30, 2016. As Twitch is currently owned by Amazon, it was only a matter of time before there would be a collaboration between the two platforms. Users were initially skeptical of this concept but quickly changed their minds when free monthly loot was introduced.
According to Amazon, the goal of this change was to further solidify the company's commitment to the gaming industry, and not just in the live streaming aspect. The name change also brought the service in line with other Prime features Amazon offers.
This service provides premium features to Twitch users who have an active Amazon Prime subscription and have linked their accounts between the two platforms. The official introduction to Amazon's Prime Gaming contains all the relevant information about the service and the subscription system that supports it.
Benefits that make Prime Gaming stand out from the rest
As Amazon explains, with Twitch Prime you will be able to unlock tons of exclusive content related to your favorite games. You will have direct access to a huge collection of PC games for free every month. You will also enjoy these benefits:
Game content or loot for a diverse selection of online games.
Special Prime badge that will appear next to your name when you post in chat.
Recognition on Twitch with exclusive premium chat colors and emotes.
On the other hand, there is a precious detail to consider: free things are only claimed for a time. So it is important to pay attention to this fact. Currently, it is possible to claim new content in the GTA game; you just have to review the offer at the time of registration.
Prime Gaming or Twitch Prime, whichever you prefer, also promotes and gives away content on big titles like Genshin Impact and League of Legends: Wild Rift. Another loot available is related to packs for League of Legends, Legends of Runeterra, Apex Legends, and Assassin's Creed Valhalla, among others.
Everyone loves the perks of being on Twitch Prime
Not in vain, great players in the field like Ibai Llanos have a direct relationship with Twitch Prime. The new ambassador of Prime Gaming, one of the most well-known faces of live broadcasts, declares his devotion to this platform and the possibilities it offers in his broadcasts.
But this fever is not exclusive to Llanos. We are talking about a worldwide phenomenon that is affirmed through Amazon Prime membership. Although little known to non-gamers, Twitch's success is measured by the number of hours streamed life: that's 6.3 billion hours in the first quarter of 2021, or almost 72% of live hours viewed. This figure exceeds YouTube Live and Facebook Gaming.
Another aspect that adds followers to this phenomenon is the possibility of creating your own transmission channel and charging for it. On Twitch Prime, a user can subscribe to individual channels of their favorite gamers for whatever value they prefer. As of 2021, the Twitch subscription has three tiers: $4.99, $9.99, and $24.99. Revenues are split 50/50 between the channel's titular player and Amazon.
Why Prime Gaming and not another platform?
Prime Gaming costs $5.99 per month. An approximate sum to that of the subscription to a normal Twitch channel. But subscribing to a normal channel does not offer additional benefits. Twitch Prime does.
Another great advantage is that you can try Prime Gaming for free. It is even possible to claim rewards during the trial, before deciding to continue or cancel the subscription.
For those who follow their favorite streamer or usually subscribe to a specific channel, it is advisable to opt for a Prime subscription. This will allow them to continue to enjoy the best games and channels while earning great rewards and displaying a shiny badge that makes them stand out from the crowd.