US Navy Veteran Turned Facebook Gaming Partner Lazar Gaming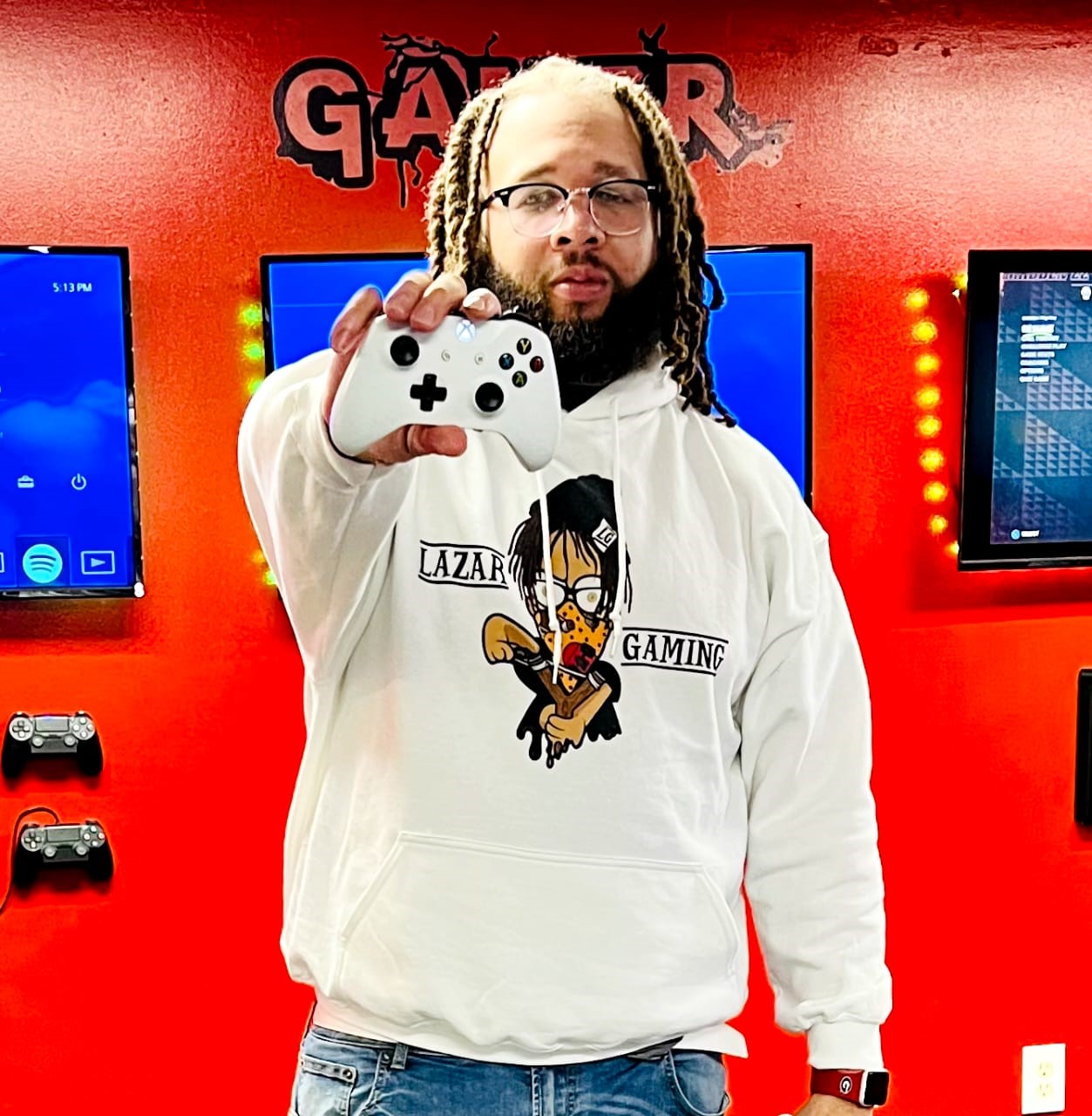 US Navy Veteran Turned to Facebook Gaming Partner. Lazar Gaming has built a community of 25k diverse followers which continues to grow in Carrollton GA. He is one of the top Madden streamers on Facebook. He built his community by having an energetic stream by performing his own music while playing games and trash talk. Lazar Gaming said, "I want everyone to know while going through tough times there is still a calling for everyone as long as you work hard at your goal and stay focused." Lazar Gaming became extremely focused summer of 2020 not hanging in the streets instead he channeled all of his time and energy into his dream. On September 1st, 2021 Lazar was selected to join Facebook Gaming as a Gaming Partner. A month later Lazar became part of Facebook's Black Gaming Creator Program. "Dreams do come true if I did it you can do it too," said Lazar Gaming.
Veterans have access to top-tier opportunities through online gaming
Despite the pandemic causing a slowdown in many industries, gaming exceeded expectations. The Air Force and Marines have taken gaming to the next level with joint competitions and fundraising, which was a lifeline to many who suffered isolation during the pandemic. Veterans who became gamers have benefited from military service. While in the Navy, I learned a great deal of discipline that I did not have before. In the Navy, I served as a senior officer and decided it was time for a change. With 25K followers on Facebook, now the founder of Lazar Gaming.
Veteran streamers who are considering full-time streaming should consider the importance of community. Researchers found that video games provide veterans with mental health challenges such as PTSD with opportunities to connect with others and form meaningful relationships and even jobs.
Streamers who are on top of their game are able to make $100,000-$200,000 per month. It is impossible to do this full-time without a community. There must be a community that supports you. In addition to Michael Hervieux, another esports veteran is making significant progress. A former specialist in the US Army, he is now the head coach of Valorant at the Esports Tower and an active streamer. "I love it", Hervieux said. "Every day I show up with a smile on my face. It's the coolest job I've had outside the Army."
Hervieux was able to pursue his passion for gaming at Full Sail University because of its structure and veterans program. I received a great deal of assistance from the veterans when I was at Full Sail. The fact that they also had similar experiences brought me back to that sense of brotherhood I had during my Army service, which inspired me to get back into gaming." Hervieux's way of continuing to serve the community after leaving the military has been through training aspiring players, helping them land scholarships and even slots on top-tier esports teams."
Veterans go through similar struggles once they leave the military, as Hervieux did. He advises fellow veterans to look for support and to seize opportunities when they come their way.
First of all, Hervieux said: "You are not alone in this." At first, I thought I was alone, and that hurt. I just have to remember that everyone hits those dark places. That's what I went through. Reaching out helped me through it. It is out there someone who can assist you in getting to better times." Hervieux and I both see a bright future for gaming and esports.