Useful information about NTF's.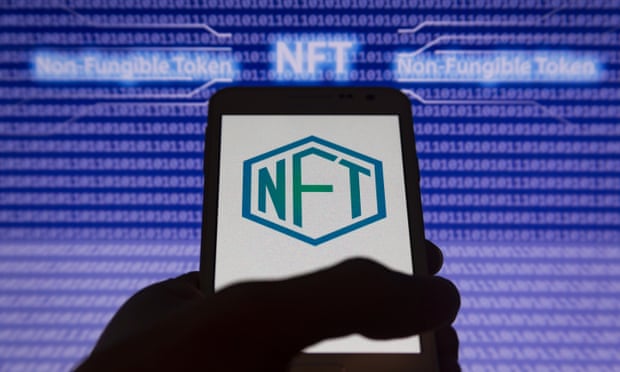 NFT is a way of linking ownership to digital objects. Everything that is digital thus becomes a kind of irreplaceable digital artwork. This leads to interesting and wonderful developments. Why does someone pay millions for a 'digital image'?
With the help of NFT technology, someone can suddenly 'appropriate' a document, or an image or even a video. And when there is possession, there is also scarcity due to the economic law of supply and demand. It has always been a huge technical challenge to create scarcity in the digital domain. After all, in the digital world you can copy, multiply and share things with the greatest of ease. NFT technology, however, radically changes that and thus creates a new value system.
You can easily see in a blockchain database who has owned an NFT token and all historical ownership data. The value of a NFT is based on its usefulness and uniqueness, which leads to future value, of course, this is dependent on the asset the NFT represents.

With talking with Ms. Gutter, the CEO of BuyingANFT.com, she was asked what an NFT is. "In simple terms, a NFT (Non-Fungible Tokens) is as unique as a fingerprint, but visible and tradeable worldwide, proving ownership, therefore supplying value." "BuyingANFT.com was created to assist everyone that wants to acquire a NFT but doesn't know how to. "We have a few NFT's of value for sale right now that give 20% return annually, with more that we are already looking at adding."
Conclusion about NFT
With most of the news out there, it looks like NFTs are only used for digital art ownership. But that is only the beginning. NFT technology is a secure way to uniquely digitize anything of value. Buying A NFT .com has a business NFT that pays a return annually; it has also stated that digital gold is being launched soon. Being able to sell something using a unique NFT using the blockchain, opens up many options for selling and financing. I feel that Ms. Gutter is on the forefront of bringing legitimacy into NFT's infancy.
From a distance, NFT technology could be seen as resurgence for the digital arts, but it is more than that. NFT technology is a way of linking ownership to digital objects.

Enthusiasts point out that this technology will make it possible to bring ownership to the Internet and thereby create "a new value system for the Internet." That is an exceptionally interesting observation. After all, everything original on the internet can be regarded as unique and irreplaceable. Like Bitcoin over 11 years ago, NFTs are fairly new but as with Bitcoin, getting in early may have the same positive effect and increase the value of the investment for the early birds. Will it for people buying promptly with NFTs? Only time will tell. . However, the entire NFT ecosystem still needs to mature; just like Bitcoin has done.
Tips from Yakir Peace to become a successful businessman.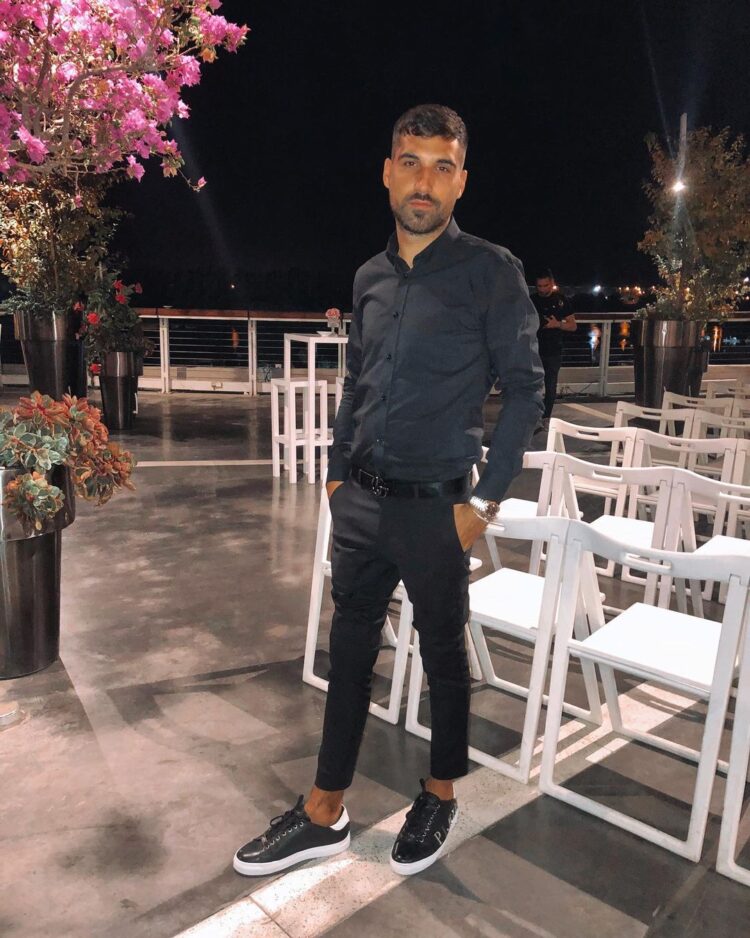 Who has not heard the success stories of many entrepreneurs? However, have you asked yourself, what do these stories have in common? When told, your big idea, your unexpected failure, your perseverance, your lucky streak, and finally accelerated progress is talked about, but the formula for success involves much more.
Yakir Peace is a famous businessman who has made a success in businesses ranging from advertising, information security, online tickets, and real estate. He believes in the power of versatility and strives to use his success to advocate for the poor.
He has a number of businesses all around the world. He trusts in making international connections with serious people who share his ambition as this makes the establishment of successful enterprises all the easier. This has greatly contributed to his prosperity which he attributes to the building of strong connections and not being afraid to identify and grab opportunities whenever they come.
Successful businessman keeps the focus
According to Yakir Peace staying focused is thinking and executing activities that aim for clear objectives. Objectives that must be aligned with the mission of the company.
Why can focus be lost? – There are many reasons. A common one is that the entrepreneur attends to many activities in the early stages. This causes distraction. Another may be the help they give you. Yes, when seeking help! Because this help is not always a function of the real need, of the stage in which it is.
In short, regardless of why we may lose focus, let's look at some characteristics of successful entrepreneurs, who are not "distracted" along the way and move forward steadily just like the famous businessman Yakir Peace.
Behavior focused on the mission
The entrepreneur manages and makes decisions without losing sight of the mission, which should be "translated" into strategic objectives.
Complex dynamics in a developing company can lead to allocating resources and effort to activities that deviate from the mission. Especially if it is not clear and is not internalized.
It is more common than you think fact that organizations change their mission, sometimes without realizing it. That is why the strategic direction functional area suggests periodically reviewing and adjusting, if applicable, the mission and vision.
Formula to advance through the stages
Each company must have a "formula" to grow and advance through the stages. Staying focused on each stage allows you to know which "buttons to push" to grow with predictability.
If you are not clear about which buttons to press, you need to define them. In the case that you have them, you must work based on them, activate them. If they are activated, it is necessary to calibrate the functional areas to improve efficiency.
Marketing and sales machine
Getting customers is a "sine qua non" condition for moving forward. This requires that there be a strategic alignment between the products and services offered, with the market you serve.
Developing the functional area of marketing and sales is a purpose in all types of companies. Some examples, in this blog, of the development of this area are the consulting company Geosama and the sale of donuts, Donuts Redoma.
The approach, of course, is different, depending on the type of company: the first is for professional services, while the second is for retail product sales.
Control of finances
Having a financial strategy for managing cash flow, investment, and profit growth is key for every successful entrepreneur. On the other hand, you must focus on managing expenses to maintain margins.
As you know, in the finance area an important aspect that a company develops in the stable or optimal operating stage is cost analysis. Knowing the cost structure allows us to improve other areas, with an impact on the company's finances.
Training to achieve business efficiency
Even though, as an entrepreneur, you have a lot of experience, training is a necessary, almost permanent element. Training must lead to the creation of competencies, which are only consolidated with practice.
In this sense, the entrepreneur and his team must be trained not only in technology but also in skills such as communication and collaborative work. The latter, much forgotten, are essential for growth. There will be no added value without continuous training, in technical skills (hard) and soft skills (interpersonal skills).
The Most Professional RNS 510 Navigation Repair Agency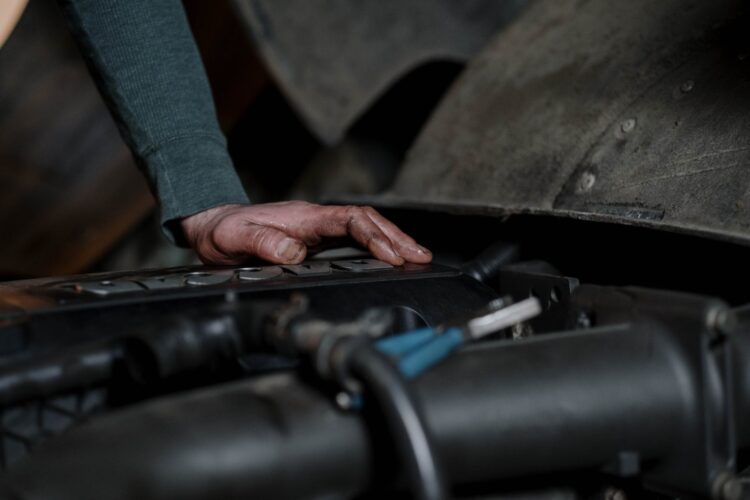 Finding your way is really easy with the RNS 510 touch-screen radio/navigation system which also offers you the latest in multimedia entertainment.
You can choose to see the map in 2D, topographically, or a 3D bird's-eye view. The large color display always ensures excellent map reproduction. The intelligent split-screen function divides the screen into maps and additional information for greater clarity. For the radio, you can select the channel, frequency, bandwidth, and memory list. You can also select CD when you feel like listening to your own music.
But with all these best features some people got real problems with their sat navigation getting totally lost or going into meltdown mode. Pixelfehler is one of the best RNS 510 Navireparatur agency .They will ensure that your navigation system is working properly again. Volkswagen and its technology are widespread. As a result, they come into contact with them on a daily basis. The right special tool as part of their equipment, just like their years of experience in the field of navigation repairs. Exactly right if, for example, your VW Touareg navigation system is defective, you will find the right solution by just hiring them.
Some benefits of choosing the RNS 510 navigation system.
Because your Navigation Data is stored on the hard drive, this frees up the DVD drive for movies. So you can enjoy watching films on the high-resolution screen with its excellent picture quality when your car is stationary.
Just say the word and the RNS 510 is at your command
Finding your way is easy with the voice-controlled RNS 510 touch-screen radio/navigation system, which also offers you the latest in multimedia entertainment. Its advanced technology lets you simply say what you want to do. So you can control the system with your voice, without having to keep pressing buttons.
Split-screen with more information
You can choose to see the map in 2D, topographically, or a 3-D bird's-eye view. The large color display always ensures excellent map reproduction. The intelligent split-screen function divides the screen into maps and additional information for greater clarity.
You can choose to use the voice control function for both the navigation system and in-car entertainment through the multi-function steering wheel or the head unit. So whether you want to find the quickest route to your destination, change the channel on your radio, or play your favorite CD, it's now easier than ever. Just say the word!
Identifies place names
The system identifies names of places and streets and short voice commands like "enter route guidance" and immediately begins to calculate the route. There's a wide choice of commands to choose from, depending on what you want to do from 'map' to 'postcode' and 'house number'.
For the radio, you can select the channel, frequency, bandwidth, and memory list, among other commands, and select CDs, when you feel like listening to your own music. The RNS 510 offers superb sound quality with 8 speakers, Aux-in socket so you can plug in your iPod, and can be specified with either a Multi-Device Interface (MDI) or a 6 CD auto-changer for hours of uninterrupted music. The integrated 30 GB hard disk offers space for your music collection – and, of course, for the navigation data. And the SD memory card system ensures a convenient exchange of data whenever you need it.
Watch films – when you've stopped
Because your Navigation Data is stored on the hard drive, this frees up the DVD drive for movies. So you can enjoy watching films on the high-resolution screen with its excellent picture quality when your car is stationary.
Phone calls on the move
And making phone calls on the move will become even safer and more convenient in the future. With the optional Bluetooth mobile phone preparation, you can use the Phone button and touch-screen to access the telephone menu directly, scroll through the phone book, and even enter numbers on the display. So, wherever you want to go in your Volkswagen, and whatever you'd like to listen to on the way, the RNS 510 is waiting for your command.
Satellite navigation updates
The satellite navigation systems installed in the Volkswagen vehicles will need updating periodically. The update process is simple and relatively quick depending on the system fitted to your vehicle.
Five Tips to Making Your Holidays Memorable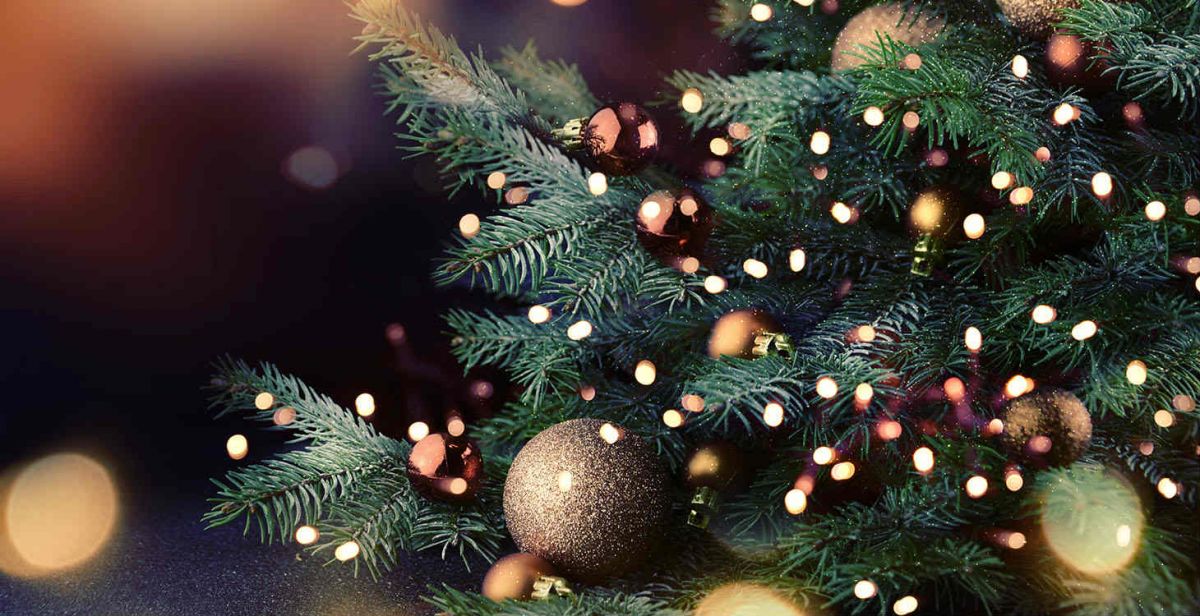 Some of the festive season markers are the decorated houses, Christmas trees, cheerful faces, and most importantly, the Christmas lights. Every driveway and house usually has different colors that give a breathtaking view, especially at night. The lights not only light up the environment, but they also warm the hearts of people creating the holiday spirit. Those working in Christmas light installation Utah are there to light up your holidays. There is a lot involved in preparing for the holidays, and here are tips on making the most out of them.
Early planning helps with budgeting
For you to avoid panic buying during the last-minute rush, it is crucial to start planning. Start by saving money for the holidays early enough with a goal of what you want to purchase. It is also critical to begin window-shopping for things to have a rough estimate of what you need to achieve your target amount. Giving the best gift starts with planning for it, so it will be best to plan and get the best for your loved ones.
Give back to society
The holiday season is a time of serving others and giving. Volunteering at shelters, donating to the needy, and even visiting the sick or elderly are good ideas for touching lives. The time spent in these activities is valuable and touches the heart of people usually forgotten during the rest of the busy year. Fundraisers and charity events are also very common at this time of the year, mainly because they bring people together and help raise money for a good cause. However, it is critical to take care not to do these activities extravagantly and to avoid overspending.
Get the best Christmas lights
Christmas lights are at the core of every holiday season. They come in a large variety, and people mostly pick any they get in the attic or basement. However, for the best lights in town, Christmas light installation Utah gives you the best quality lights and customizes them for your home. You only need to order, and they will bring you the best lights and come and do the installation for you. You get customer satisfaction because they ensure all the bulbs are working correctly. The company also schedules the time to come take down the lights when the holiday season is over. All you need to do is enjoy the holiday with your loved ones and let the lights keep shining.
Family time
The best holidays are those spent with loved ones sharing with them what we have. Most families set aside this time of the year to come together, catch up and make memories. It is also suitable for bonding with various activities both indoors and outdoors. Baking and preparing meals together, playing games, and even having updates on life happenings is usually a refreshing way to end the year.
Take a rest and enjoy
The main reason for holidays is resting, and one must make sure to maximize on it. Getting off the busy day-to-day schedules should give you time to relax and offload all the year's issues. While it is essential to go out and have fun with friends and family, it is also vital to take time, rest and restrategize for the following year. It is also essential to appreciate your efforts through the months and give yourself a pat on the back.
The holiday season can be exciting and demanding, depending on how you choose to spend it. However, it is a time meant for enjoyment, and the best way to do so is by proper planning, getting the best lights installed, and make memories with your loved ones. Make it the best season for both yourself and those around you.