Vitaly Malkin: Oligarch from the East … pseudonym "Uncle"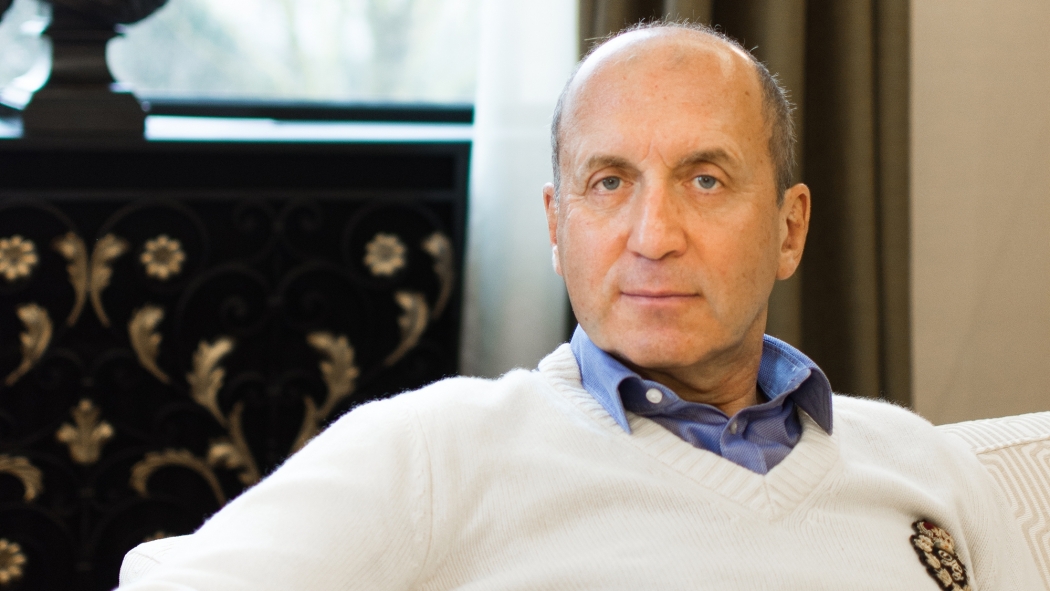 Kenia had a lot of contacts, one of the many was a girl I didn't know much about, but her name is Gosia and she has a wealthy client from Russia who has a special love for very young girls. At the entrance, I found out that he was a member of the Russian parliament, he was an important person and that was enough for me. We sent girls to him, who then performed, among others in the programs of the Polish edition of the popular Top Model program. "Uncle", as Gosia called him, was the owner of the Avant agency. Russian oligarch and politician with an Israeli passport in his pocket, a trusted man of the former and current President of Russia – Vitaly Malkin. It is worth focusing on the figure of this man, who is a symbol and stereotype of the so-called "Nowy Ruski".
The official (because it matters in this case) Malkin's fortune, in 2008 was valued by Forbes Magazine at $ 1 billion. Comparing him with other famous oligarchs from the headlines, he was not exceptional. However, Malkin is an active and very colorful background that plays a significant role in Putin's Russia in shaping the policy and system that has been building the Russian mentality since the collapse of the Soviet Union. Malkin's career began in 1990. A young employee of cooperative introducing computer technology at a Moscow university, having Jewish roots, had access to the first mass-produced personal computers
imported from abroad. Malkin's first fortune, along with his colleague Bidzina Iwaniszwili, was allocated to the "Agroprogress" cooperative, which was to "promote" computer technologies. It is worth stopping here and seeing who Malkin's partner at the time – later known as Bidzina Iwaniszwili.
Georgian partner
Bidzina, Georgian billionaire and politician. The leader of the Georgian Dream coalition, which won the parliamentary elections in October 2012. Prime Minister of Georgia from October 25, 2012, to November 20, 2013. According to Forbes magazine, the value of his assets in 2009 amounted to USD 3.2 billion and systematically increased over the next three years. In March 2012, as Georgia's richest man, he was ranked 153rd on Forbes' richest people list with a net worth of $ 6.4 billion. His fortune was half of the annual Georgian budget (https://www.forbes.com/profile/borisivanishvili/).
He suddenly appeared in Georgian politics in 2011, interestingly in the same year, he owned a minority stake in Russian Gazprom worth 1.5 billion dollars. Ivanishvili created a new political party from scratch and gathered around him opponents of the then-president Mikheil Saakashvili, who was criticized by the opposition, among others for violating human rights, especially in prisons. But it was Saakashvili after the "Rose Revolution" who
transformed Georgia from the most criminal state in the Caucasus into the most secure, fighting the gigantic scale of corruption along the way.
In the media, Bidzina says that he would rather be a fruit grower than a politician. In fact, it is successful on both levels. His party has been in power continuously since 2012, and he is surrounded by nature wherever he can. He even built a residence for himself in the Tbilisi Botanical Park. But this is not his only property. More beautiful and larger, because it covers 260,497 m2, it is located on the shores of the Black Sea, surrounded by subtropical greenery, separated by a tight fence from the eye of an interesting passerby. There, Bidzina realizes itself as a fruit grower.
The Russian-Georgian Dream, or the rise of Uncle's power
Coming back, however, to the 1990s and the fledgling Russian, post-Soviet psedo capitalism and cooperation on the Malkin Iwaniszwili line. As can be seen from many Russian websites devoted to the activities of oligarchs (in this case also: https://hrmonitor.ru/bio/vitalij- malkin.html), the next business step in the path of this business duo that made their first big money in hard currency was to set up a bank called OJSC Bank Russian Credit. In 1996, it was the seventh-largest bank in Russia by assets. In 1997, the bank was transformed into a joint-stock company. Due to the Russian financial crisis in 1998, the Russian Loan became insolvent and lost most of its clients, and hence also deposits – despite this, the bank stayed on the surface. However, Malkin left the company in 2005, and Ivanishvili in 2012. In 2016, the
bank's license was withdrawn, and therefore its activity had to be suspended. The businessman received a minority stake in a company specializing in oil and gas. In 2011, the company was sold to Rosneft, followed by the career of the Russian-Georgian duo with the purchase of a number of newly privatized Russian mining plants. In 2002, they sold their combined metallurgical assets for about $ 2.2 billion.
In 2012, Malkin's official tax returns showed that he was the richest member of Russia's upper house of parliament (Federation House), earning $ 33.6 million in 2011 alone. He resigned from parliament in 2013 after allegations that he illegally held dual Israeli and Russian citizenship and significant assets. His efforts to obtain Canadian citizenship were repeatedly rejected due to reports that the government was concerned about alleged ties to organized crime as reported in The Times (https://www.thetimes.co.uk/article/vitalymalkin- the-philosophical-oligarch-hoping-to-turn-his book-into-a-bestseller-fb7hg3m3t).
Cooperation with "Uncle"
It was for him that we arranged the girls through Gosai's agency. Gosia was one of the people who used my and Kinia's services. Kenia knew Gosia longer than I did, I had no specific knowledge about her. Always according to her guidelines, I sent certain girls to the same client, which is Vitaly. I did not know then that Gosia is like Vitaly's agent for Poland, who has a clearly defined task: searching for new victims of the "sexual gains" of a powerful Russian oligarch. One of such girls was Magda, who confided to me what happened on one of such trips :
"We went to Moscow, he hosted the girls most often there. There were always several of them. I saw that not all of them were of legal age. He welcomed us in his very expensive palace in a villa district near Moscow. His wife had access to the huge house, and in this case, he had a special tunnel dug to avoid meeting with his spouse. He was obsessed with our age. I noticed that our passports were checked during our stay in order to verify our date of birth."
Magda reported.
"We often lied to Vitaly (with Gosia's permission) about the age of the girls, as his requirements seemed to be pedophilic. Girls often got into a row over the fact that he had been deceived about their age. We chose girls of his type of beauty, which he always accepted. The issue that led to the controversy was age."
As reported by Magda.
" During my stay, we saw Vitaly's irritated people. Russian bunny girls said that he was furious because he found out that one of the girls had lowered her age. One Ukrainian woman was allegedly kidnapped and burned her passport, he expected that she was 15, not 19. I completely did not understand the oligarch's motives."
 To be continued…….