Water Beads: Ideas and Uses of Water Beads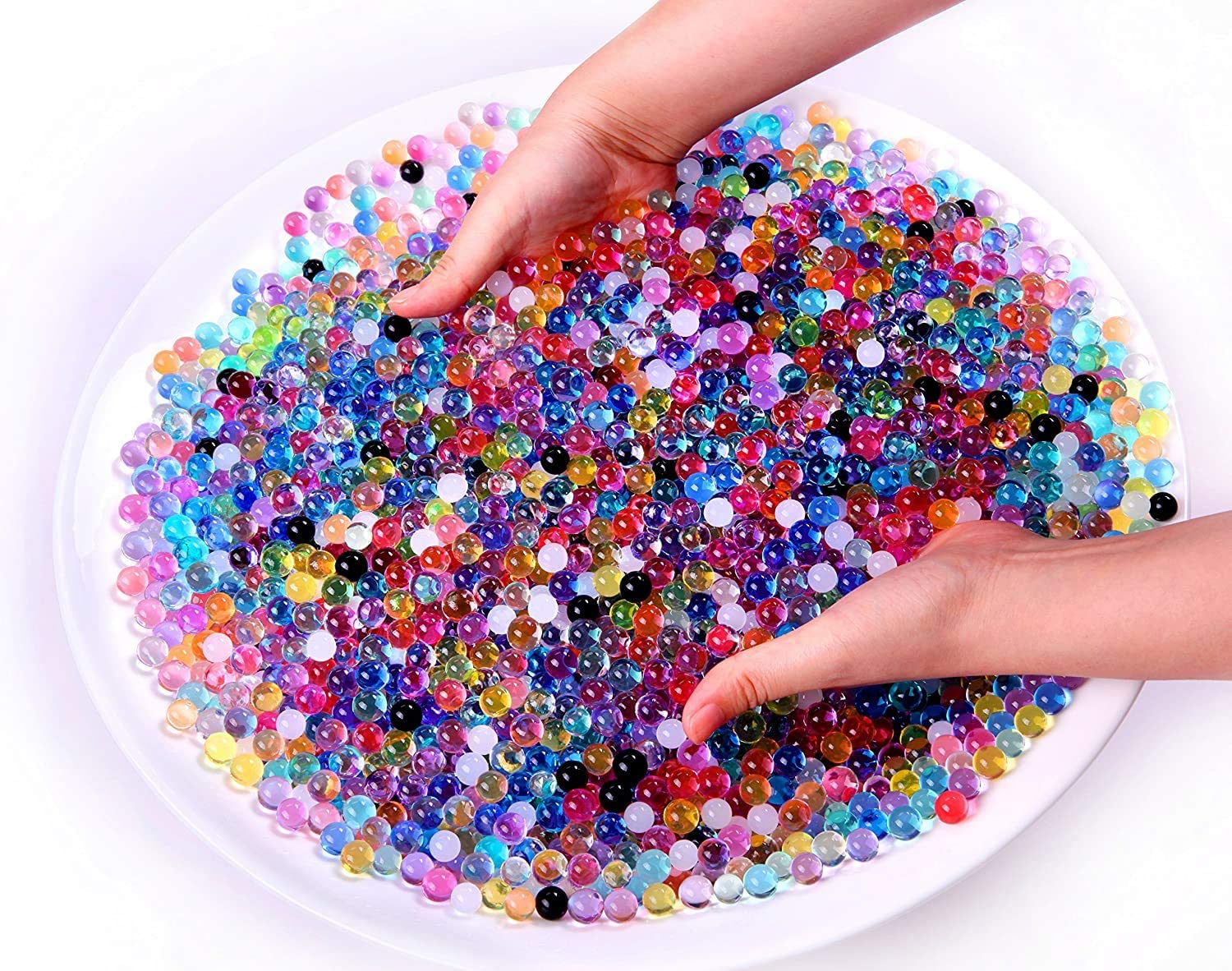 Water beads are a great, exciting item for decoration, watering facilities, and even activities and games for children. They look really cool and are fun and easy to use.
They are popular for use in centers for weddings and special events and are part of an exciting trend in sensory exploration for kids.
beads (also known as Orbeez, water pearls, water crystals, gel beads, etc.) are polymer crystals that look like small beads. When placed in water, they absorb water and grow to about the size of a marble.
Read on to learn how to use beads and some ideas to incorporate them into decorations, plants, and kids.
beads are small before water is added.
Pour the beads into a bowl and add water.
The beads absorb water and grow.
Cold Use for Water Beads # 1
On hot days, beads wrapped in a bandana work great for a neck cooler. Put the bandana in the freezer for a greater cooling of 15 minutes.
How to Use Water Beads?
Beads are easy to use. Follow the instructions below and follow the instructions.
Beads are usually completely dry. They will be small, hard beads. Take care of themselves in the packaging because if they come loose they will roll all over.
Put them in water for a few hours (about 4-8 hours) to make them expand. The more water you add, the bigger they will grow until they reach their size limit (the size of a large pea or marble). Allow 8 hours for larger beads.
When they absorb the water, they will feel like a crushed gel and look like a translucent ball.
Once the beads have expanded to their full size, a strainer can be used to drain excess water.
Beads are relatively durable, but they can break. If they are mashed hard enough, they will crumble. If you drop them on a hard surface, it can shatter them as well.
They can hold the water for a few weeks or even months. Eventually, the water will evaporate and the beads will start to shrink. Just add more water to keep them hydrated.
If you want to make these smaller, let the water evaporate. To speed up the process, you can use a strainer to get rid of excess water. Carefully lay it on the towels (folded by the edges to prevent them from slipping) and let them dry. Then you can put them in a bag and use them over and over again.
Demonstration of most of the use of beads in decoration.
Cold Use for Water Beads # 2
Add essential oils to the water you use and freshen the air with beads. Beads make a room look and smell great.
Decorating with Water Beads
The most common use for beads is decoration. Use them in vases, bowls, and jars for eye appeal. They are perfect for centerpieces for weddings and other events.
Beads really add a wow factor that can turn ordinary vases and bowls into something beautiful.
They come in multiple colors and there are even different shapes and sizes. Look for jumbo water pearls as well as square and heart-shaped beads.
Add more impact to your decorations with these ideas using beads:
Layered vases with bands of different colored beads. Use wax paper between layers to keep the beads separate. Or mix beads of two or more colors for a rainbow look.
You can also add different amounts of water to make the beads grow in various sizes. You can then layer the colors with beads of different sizes, or you can soak the beads in varying amounts of water to combine multiple sizes into a single color mix.
Add floating candles to vases with beads. Add extra water along with the beads so the candles stay on top.
You can even put pillar candles in the beads. Beads will be able to support the candle.
Paint food in water with beads, especially clear ones, for a more colorful decoration. The beads will absorb some of the color for a while.
Use real and artificial flowers in water bead vases. Beads help keep real flowers moist and will not damage artificial flowers. With the wrapping around the artificial dyes, you can wrap it before placing it on the beads if you are worried about putting it on the beads.
Submersible LED lamps are great for using in containers with beads. It looks gorgeous shimmering through the light beads. Just turn on the LED lights and drop them inside the beads for a lighted centerpiece to catch your attention.
Water Beads Decoration Inspiration
Colored layers of beads.
Red candles in a jar with beads of clear water.
The beads were lit by submersible LED lights.
Beads with submersible LED light.
Candle in beads
Halloween inspiration – beads in a bowl with spooky props.
A vase of blue beads with a candle in a larger purple bead bowl.
This plant is watered with beads that surround the bottom of the pot.
Water Beads for Plants
Beads are also great for using with herbs. It helps plants conserve water and reduces the amount needed by irrigation plants. They release the water slowly so that the plant does not fill with water.
There are several different methods of using water crystals in plants:
You can add beads to the bottom of the pot, but if you mix the beads with the soil, the results will be better for better dispersion of the water.
Water particles can also replace soil with some plants. Bamboo plants work well with beads rather than soil.
There is only water gel made for plants, or you can use regular beads with them.
Kids will love to touch and feel the gel beads.
Sorting beads
Use beads for science.
Beads make great science themed props.
Children can sort different shapes and colors of beads.
Beads are perfect for mad science parties.
Cold Use for Water Beads # 3
Beads make great "eyeballs" for Halloween when you want to spoil your friends, boxes, or anytime. Add plenty of water to make the beads as large as possible for the best eye effect.
Using Water Beads for Play and Sensory Exploration
It is a really great wear time for beads. Fun to play with kids and great for exploring and learning.
Just don't let small children who can put the beads in their mouths play with them. They are best for kids 3 and up. You will still need to supervise older children with them. They can be a choking hazard.
Some nice activities and ideas for kids using beads:
Beads are like magic for kids because the beads start out very small and grow in a matter of hours. Just watching the bead change is a fun activity for young children.
Playing with beads is perfect for sensory exploration. Let the children feel the beads and feel their texture. Use them in sensory cans and even sensory bottles.
Beads are perfect for science lessons. They can be a tool to teach more about expansion, solids, and liquids.
Beads are also great for science parties. Use them for party fun, decoration or even favors.
You can also include beads in math. Use them for sorting (shape, size, color, etc.), counting, and even measuring.
Sensory Features with Water Beads for Kids
How will you use the water beads?
I will use them as an easy way to water the plants.
I will put them in my centers and vases to make them gorgeous.
Kids will love to use them for sensory play.
I will try all these great ways to use beads!
Do you know?
Water gel bags are used to rapidly absorb water during floods and other water-related emergencies. A type of water gel is also used in disposable diapers and instant snow.
Skate Helmet: How to choose the ideal protection in 2020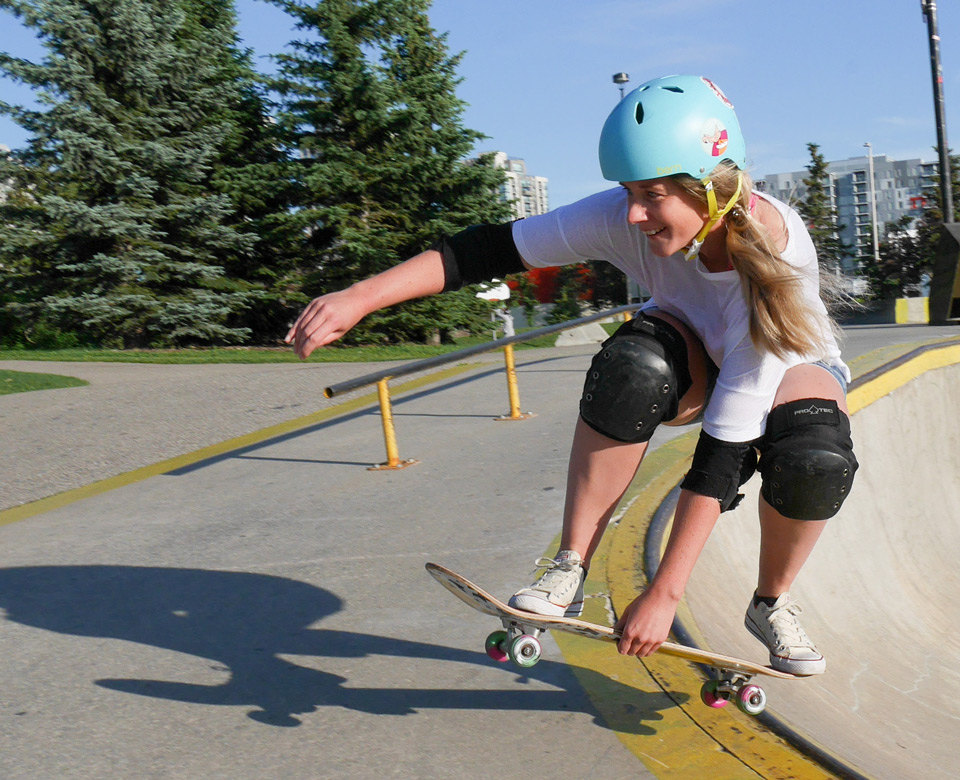 Everything in life must be done responsibly, including what entertains. If you agree with this sentence and have fun on four wheels, this text is for you. After all, let's talk about the skateboard helmet, the basic safety equipment for skaters.
Even for your protection, the skateboard helmet remains an accessory. In addition to security, it needs to be comfortable, the right size and, why not, it needs to suit you. And to find that ideal helmet it doesn't take much: just carefully follow the guide we've prepared below.
First, the most important
The skateboard helmet is the first and only protection of the head against the probable falls and the possible impacts of skateboarding.
The size of the skateboard helmet is measured by the circumference of the head, at the height of the temples.
The price of the skateboard helmet varies between R $ 90, in the simplest ones, and R $ 900, in the professionals.
You may also like:
Skate: What is the best in 2020?
Children's Skateboard: What is the best model for 2020?
Longboard: What's the best in 2020?
Best skateboard helmets: The ideal ones for every ride
Below, we have listed the best skateboard helmets on the market, for you to use as a reference, or even to solve your search for your model. Each item was evaluated based on the most important characteristics of the product, such as safety, comfort, and cost-benefit.
The semi-professional skate helmet
The safest helmet model
The most versatile helmet
The semi professional skate helmet
This Mor helmet is of the highest quality. No wonder, it is a semi-professional model, a helmet that is, at the same time, light, comfortable, and resistant. Its hull is made of a high resistance thermoplastic resin, has an expanded polystyrene coating, in addition to the foam inside. The adjustment is very practical, with adjustable side straps and quick coupling to close the buckle. The model also has air inlets at the top.
The safest helmet model
The Step Up, by Kryptonics Skateboards, is one of the safest skateboard helmets on the market, with reinforcements from the hull to the fit. The first is doubly supported: on the outside, high-quality ABS thermoplastic resin, in addition to a matte finish; on the inside, expanded polystyrene, which has excellent impact absorption. In the adjustment, the highlight is the Nylon buckles, also with resistance to high impacts.
The most versatile helmet
If the four wheels of the skateboard are not enough for you, it is worth going after the helmet of Vollo Sports. Light and with a dynamic design, it also provides the necessary security for the use of bicycles and scooters. Its structure is made of white EPS, and its hull is composed of high resistance plastic. There are four foams on the inside, which, together with the practical size adjustment, make the helmet very comfortable.
Shopping Guide
The real skater knows that the helmet is not only useful, but it is necessary. It is what separates an ugly fall from a hospital case. More than protection, the equipment gives the skater the peace of mind to do his tricks and learn from his falls.
The skateboard helmet can also be a fashion item, to be ornamented, adhesive, designed, just like the skateboard itself. In this Purchasing Guide, we will pass on the most useful information about the equipment, from safety to customization, as well as tips and everything else that can help you choose your helmet.
Why wear a skateboard helmet?
The skateboard helmet is simply the only protection for your head against all threats and possible damage when skateboarding. Not that skateboarding is this deadly activity, but any damage to the head is infinitely greater when it is unprotected.
The greatest risk when skateboarding is falling, because, and every skateboarder knows this, it will always happen. But, as the sport puts the user in urban environments, at high speed and even at great heights, any other impact can be dangerous.
With a helmet, all this risk is minimized, if not eliminated. Falls are just falling. They hurt, ashamed, but that's all. Good, isn't it?
What is the difference between a skateboard and a bicycle helmet?
There is a classic polarization between skate and bicycle. After all, they are the two biggest sports on wheels, the most popular, the most practiced. Thus, it is natural to arise a doubt between the difference between skateboard helmets and bicycle helmets.
There are two very different helmets, because they have different purposes and offer different protections. The skateboard helmet, which is round and has a smooth surface, focuses its protection on the back of the head, the most commonplace of impact on falls, and is designed to withstand several small falls, which is also the most common in the sport.
Bicycle helmets, or at least the most common, have a different shape from skateboarding, almost fusiform – elongated, narrow at the tips and thick in the center – and with layers on the surface. The idea of ​​these helmets is to have a material that resists a big impact, usually breaking or cracking in the process.
How is the children's skateboard helmet?
The children's skateboard helmet has no structural difference from adult helmets. After all, the heads are the same – in fact, children's heads are even more delicate.
The same materials are used in the hull and inside, such as ABS resin and EPS foam, and the adjustments follow the same logic.
The biggest possible changes are in the look, with more colorful models and/or printed with figures from the children's universe, and in the models with simpler materials, aimed at very young skaters, who can barely expose themselves to greater impacts.
Where to find a custom skateboard helmet?
Although the use of the skateboard helmet is extremely important, we must agree that it is not exactly pleasant. The buckle on the chin, the accumulated sweat, the weight, in short, its use has unpleasant parts.
But there is a creative way to make helmet use more enjoyable, personalization. If you've seen a skateboard tournament, you may have noticed that most competitors have helmets all decorated with designs and stickers.
Although many of these props are there for advertising, others are there for their own expression, for art. And you can do that too. And who knows? There will be some boss left for you …
Most skateboard helmets are conducive to personalization. Just be smooth. Better yet they are light in color, so you can draw too, and the holes for "breath" are smaller.
You can find this type of helmet in most stores, but you can find a wider range of prices and models on purchase sites, such as Amazon and Mercado Livre.
How much does a skateboard helmet cost?
There is a wide variation in prices for skateboard helmet models. There are different levels of protection, materials, designs, all of which contribute to this higher price range.
You can find more basic models, many of them for children, but of quality, still, starting at R $ 50. Professional models and for more advanced skaters, go for up to R $ 900.
Purchase Criteria: How to choose your skateboard helmet
Our last list will give that strength at the time of purchase, be it in a physical store, on a website, or via the application. Each item below talks about an important feature of the skateboard helmet, which, if carefully noted, serves as a great criterion to assist your choice.
Modality
One of the first points to think about before choosing your helmet is the type of skate that you practice / intend to practice. Some modalities require more protection than others, and some even have specific helmets.
All modes require a helmet, but a street tour, for example, requires less helmet protection than track maneuvers, for example. In the sphere of radical skateboarding, like Downhill, the helmet needs not only to be more resistant but also needs a visor, like motorcycle helmets.
Chin
Needless to say, your helmet needs a good chin, right? A loose helmet is just as useful as a skateboard without wheels. The issue is the quality of the chin.
The issue, in fact, is the quality of the chin, treated here as the entire system of adjustment and fixation of the helmet. In other words: it is necessary to check if the materials of the ribbon and buckle are resistant.
Nylon tapes are a good choice; they sturdy plastic buckles, too. For the adjustment, the ideal is to try the model in a store, but a good solution for online purchases is to observe the quantity and width of the ribbon.
Size
The size of the helmet is another essential point, both for your comfort and your safety. Only a helmet in the right size can be properly adjusted; and only a well-fitting helmet can truly protect.
There are three sizes of skateboard helmets, and correspond to the circumference of the wearer's head, measured with a flexible tape measure about 1.5 cm above the eyebrows and ears:
Small – Between 52 cm and 56 cm;
Medium – Between 56 cm and 60 cm;
Large – Between 60 cm and 64 cm
If your measurement falls between two size categories, the safest option is to choose the largest size, even for greater comfort.
Material
A skateboard helmet can only be safe if its materials do guarantee security. So, be very careful about the materials that make up your next helmet.
The ideal is that the model has triple protection, with resistant materials in the external part, in the internal part, and with foams as a screen between the structure and its head.
A good choice for the external part is ABS, which is not the brake, but a high resistance thermoplastic resin. Inside, EPS (expanded polystyrene), which protects from impacts and thermally insulates is also a great option.