What are the coronaviruses: symptoms and treatment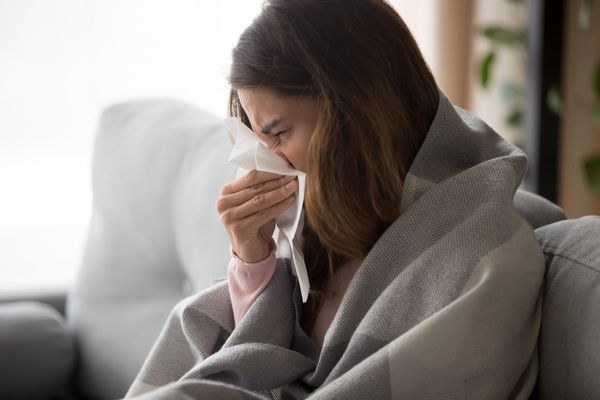 Coronavirus (2019-nCoV) was first given in Wuhan (China) in December 2019. We explain what coronaviruses are, their symptoms, and possible treatment.
It is the third time in the last 20 years, after SARS and MERS, that a human-infected coronavirus puts us on alert. The emergence of the new coronavirus 2019-nCov in China, capable of causing severe pneumonia and even death, has begun to spread throughout the world, causing great global concern.
Next, we will delve into what coronavirus is, what are the symptoms it produces and how it is treated.
What are coronaviruses?
Coronavirus is a common type of virus that belongs to a family of viruses that can cause different diseases. Coronaviruses were first discovered in the 1960s.
A coronavirus can infect both animals and people, however, they are much more common among animals. Although most coronaviruses are not dangerous, there are also those that can cause serious diseases. In fact, it is estimated that almost everyone gets a coronavirus infection at least once in their life and more likely when they are children or the elderly.
The origin of the coronavirus 2019-Nov
The first case of infection of the new coronavirus 2019-nCov was detected on December 31 in Wuhan, a city in southern China with more than 11 million inhabitants.
At first, it was believed that the new Wuhan virus had its origin in a local market where seafood and meat were sold since those affected agreed to have visited that market. However, in a new study, researchers have determined that the virus could have its origin in snakes. As for the type of snake, the scientists pointed out that there are two snakes that are common in southeastern China where the outbreak originated: the krait (Bungarus multicinctus) and the Chinese cobra ( Naja atra ). For their part, some experts criticized this study, saying it was not clear if coronaviruses can infect snakes.
After almost a month has passed, the virus has spread to at least nine other countries, including South Korea, Japan, Canada, the United States, and Germany among others.
The rapid transmission of the virus, popularly known as the "Wuhan coronavirus" has generated worldwide concern. In China, three cities have been quarantined, which has prevented the displacement of more than 20 million people. In addition, other countries are studying protection measures and are preparing for a possible epidemic.
What are the symptoms of coronavirus
Most coronaviruses spread similarly to the flu: through saliva, by infected people who cough and sneeze, by touching the hands or face of a person with a coronavirus, by touching objects that have been touched by people infected as door latches, etc …
The symptoms of coronavirus are similar to those of the flu:
Shortness of breath (trouble breathing)
Fatigue
Runny nose
Cough
Headache
Sore throat
Fever
General discomfort
The coronavirus can begin to manifest itself a week after being infected by the virus. Most symptoms appear between three and six days after infection.
The highest risk groups, such as the elderly and children, can develop more serious diseases when they are infected with the coronavirus, such as pneumonia, severe acute respiratory syndrome, and kidney failure, and can even lead to death.
If you already experience underlying anxiety, COVID-19 more than likely amplified these associated symptoms. While there's no magic fix to anxiety, CBD products have been shown to ease symptoms in preliminary clinical trials along with numerous anecdotal accounts. So, while further study is warranted, you as a consumer can begin taking advantage of CBD in its many consumable forms now.
What steps to take to prevent coronavirus
There are currently no vaccines to prevent human coronavirus infections. However, both China and the United States are working on the creation of a vaccine that prevents the spread of this new virus, which is expected to be ready in three months.
For its part, the World Health Organization recommends a series of prevention measures to reduce the risk of contracting or spreading an infection:
Wash your hands frequently with soap and water for at least 20 seconds.
Avoid touching your face, nose or mouth with unwashed hands.
Avoid close contact with sick people.
Clean and disinfect frequently touched surfaces.
Cover your nose and mouth when you cough or sneeze with a tissue. Then discard the paper and wash your hands.
Stay home when you are sick.
In another article, we already saw some products to prevent this type of infectious respiratory disease such as coronavirus.
How coronavirus is treated
Scientists are taking advantage of past experience to determine how to handle this rapidly spreading disease. Effective treatments to combat coronavirus are not yet known. At the moment, there is no vaccine to prevent the spread of this virus. Therefore, although travel is not restricted, the World Health Organization recommends that countries take extreme precautions and pay special attention to travelers.
For its part, China has quarantined the people of Wuhan and has also closed transport to the city and its surroundings. In addition, the construction of a hospital dedicated exclusively to the treatment of coronavirus has begun and the work is expected to be completed in less than 10 days. The hospital will have beds to treat 1,000 patients.