When it Comes to Working with Clipping Path Service Providers, You Get What You Pay For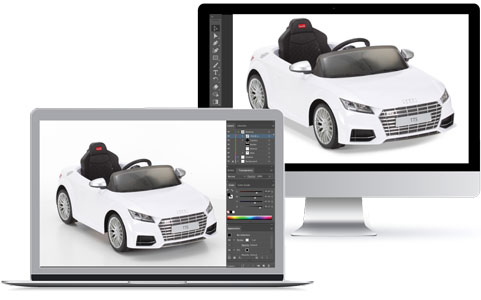 If you for peanuts, you get money flying. As the old saying goes, you get what you pay for. The same rule applies when it comes to hiring a clipping path service provider. The quality of work you get represents the price you pay for the service. If you pay $0.20 per image clipping as some are offering their services, you can only imagine what type of service you can get for that.
Why Different Clipping Path Service Providers Are Charging Differently?
Everyone his or her own worth of time. Cost of time depends on various aspects such as skills and expertise, locality of residency, target market, supply and demand, busy practice or dying to get a single business, etc.
A clipping company that has been in the business for five to seven years and built an established client portfolio servicing top-notch commercial clients will not be dying for a new business. The business will come to them walking, in some cases running. When these companies quote their clients, they will quote based on their expense, expertise, and industry standard.
While an aspiring clipping path freelancer who is working towards building his portfolio can virtually afford to offer free services. This free service will allow him to get a job that he can use in his portfolio which will help that person get future business.
There are small companies, mostly consisting of one to three or few employees running in an additional room within a residential apartment can afford to charge low as their cost is virtually nothing. No commercial office space, no employee benefits or industry-standard salary, the small team combined allows them to charge low.
What Size Clipping Path Service Company You Need to Work with?
That really depends on your need. If you are a busy shop with a demanding workflow along with the need to the highest standards, you cannot afford to go with any mom-and-pop no-name service provider. High volume clients with routine work will need to work with a service provider that has enough manpower to deliver the work within 24 hours or less.
Sometimes commercial product photographers, branding agencies, or eCommerce business owners will need a hundred or a few hundred images clipped on a daily basis. This volume of work can only be handled by a professional clipping path service provider company that has that level of manpower.
Professional companies will have a dedicated workforce or dedicated team assigned for high-volume corporate clients. Say client Company ABC need 125 files clipped on a daily basis. If it takes seven people to clip 125 files in an eight-hour workday, then the clipping company will have seven dedicated people assigned for that client. As soon as the client work arrives, this dedicated team will start working on them and will deliver the work within 24 hours.
At the same time, if you are an Amazon clothing product seller and only need ghost mannequin photography editing on an occasional basis, say five to ten files every few months, then you can get away by working with an individual freelancer who will charge you less.