When it Comes to Working with Clipping Path Service Providers, You Get What You Pay For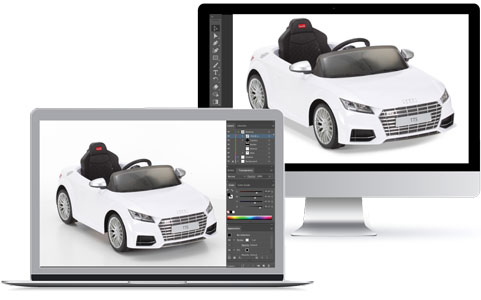 If you for peanuts, you get money flying. As the old saying goes, you get what you pay for. The same rule applies when it comes to hiring a clipping path service provider. The quality of work you get represents the price you pay for the service. If you pay $0.20 per image clipping as some are offering their services, you can only imagine what type of service you can get for that.
Why Different Clipping Path Service Providers Are Charging Differently?
Everyone his or her own worth of time. Cost of time depends on various aspects such as skills and expertise, locality of residency, target market, supply and demand, busy practice or dying to get a single business, etc.
A clipping company that has been in the business for five to seven years and built an established client portfolio servicing top-notch commercial clients will not be dying for a new business. The business will come to them walking, in some cases running. When these companies quote their clients, they will quote based on their expense, expertise, and industry standard.
While an aspiring clipping path freelancer who is working towards building his portfolio can virtually afford to offer free services. This free service will allow him to get a job that he can use in his portfolio which will help that person get future business.
There are small companies, mostly consisting of one to three or few employees running in an additional room within a residential apartment can afford to charge low as their cost is virtually nothing. No commercial office space, no employee benefits or industry-standard salary, the small team combined allows them to charge low.
What Size Clipping Path Service Company You Need to Work with?
That really depends on your need. If you are a busy shop with a demanding workflow along with the need to the highest standards, you cannot afford to go with any mom-and-pop no-name service provider. High volume clients with routine work will need to work with a service provider that has enough manpower to deliver the work within 24 hours or less.
Sometimes commercial product photographers, branding agencies, or eCommerce business owners will need a hundred or a few hundred images clipped on a daily basis. This volume of work can only be handled by a professional clipping path service provider company that has that level of manpower.
Professional companies will have a dedicated workforce or dedicated team assigned for high-volume corporate clients. Say client Company ABC need 125 files clipped on a daily basis. If it takes seven people to clip 125 files in an eight-hour workday, then the clipping company will have seven dedicated people assigned for that client. As soon as the client work arrives, this dedicated team will start working on them and will deliver the work within 24 hours.
At the same time, if you are an Amazon clothing product seller and only need ghost mannequin photography editing on an occasional basis, say five to ten files every few months, then you can get away by working with an individual freelancer who will charge you less.
5 Reasons Online Stores Must Have a Website
Online stores are no stranger to the people of the 21st century. Shopping online has become a new habit of society. The convenience of shopping offered from online shopping makes it loved by people. Online shopping can be done through social media, marketplaces, and online store websites.
People began to flock to sell online because of the great interest in online shopping. Even so, there are still many who do not know that an online store must have a website. Some online stores rely on social media or the marketplace alone.  Even though the function of this website is very much for an online store.
Here are five reasons websites are important for online stores
Suitable for Any Type of Business
Online stores that must have a website are not limited to certain types of businesses. From the food business, clothing, cosmetics, electronics, to the accessories business, you can also take advantage of the website.
The appearance of the website can be adjusted to the type of business that is involved. Free and paid themes are also widely available on the internet to beautify online store websites. So whatever the business, you must have a website.
Can Be Independent
It's different from selling in marketplaces like Lazada, Zalora, or Tokopedia. Selling with a website makes us more flexible. If selling on the marketplace, we must follow the rules applied by the marketplace. We can make our own promos if we have our own online store website.
It's not that we have to pull our products in the marketplace, but we open a "new shop" on the website. So customers have more choices. They can buy through the marketplace or website.
Online Stores with More Trusted Website
Having an official website for an online store makes our online store more trustworthy. According to Merrill Research, 89 percent of customers trust an online store that has a website more.
If our online store is more trusted, of course, more customers will come to our store and buy our products. In addition, by having an online store website, it will be easier for us to appear on the Google search engine.
So when someone searches for our online store on Google, they can find our online store easily because we have a website.
Inexpensive
Make a cheap website? Compared to a few years ago, creating a website is now cheaper because of technological advances.
Many companies provide cheap website creation services. This allows you to have a website quickly and of course at a low price.
The website from such is equipped with a premium theme and is compatible with WooCommerce. So this type of service is suitable for those who want to create an online store website.
Can be done by anyone
Currently creating a website is not only done by developers. People who don't come from an IT background can easily create a website.
In a previous article, I discussed how to create an online store with WordPress. WordPress is indeed friendly for anyone to use. From large companies to small-scale online stores are using WordPress.
If you are still not confident to create a website or are too busy, you can also use a website creation service. Many companies provide website creation services with various price ranges and specifications.
Moneyveo issues the Veocard payment card with the support of IBOX BANK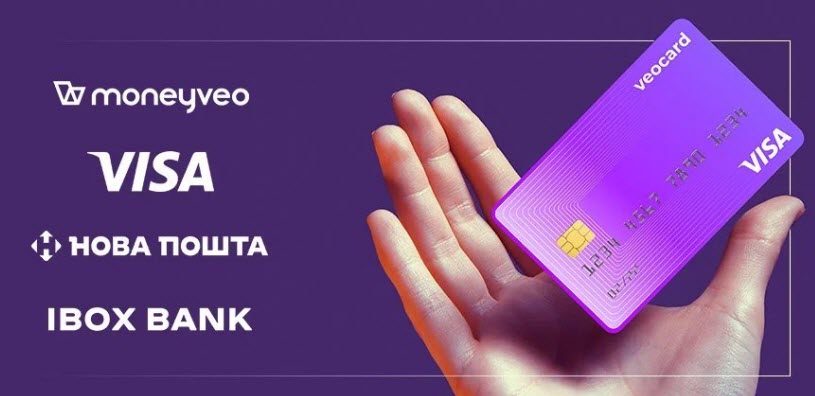 Recently, the Moneyveo fintech company announced the launch of a completely new product on the market of non-bank consumer lending. They plan to launch the Veocard payment card. The card will have all the modern features of a credit card and additional advantageous features. IBOX BANK was chosen as the bank that will issue the Moneyveo card and support it.
While creating and developing Veocard Moneyveo acted responsibly. The company has carefully studied the market to offer its consumers a modern product that combines the advantages of bank cards, as well as the loyalty and technology of the non-bank lending market.
IBOX BANK was chosen as the provider because its technology and expertise in the transaction business fully correspond to the image of a reliable partner of Moneyveo.
By putting together, the principles of fintech and a deep understanding of the transformation of banking services in the online world, the teams managed to create a revolutionary product called the Veocard.
The lending limit of the Veocard by Moneyveo will range from 2,000 to 15,000 hryvnia and will be known at the stage when a customer decides to order a card. The holders of the card will be able to receive 1% cashback on all categories of goods, as well as to withdraw cash free of charge at all ATMs in Ukraine (twice a month).
In addition, there are many ways to top up the balance, order a card online and receive it at the nearest branch of Novaya Pochta free of charge.
"It is worth noting that in the case of existing customers, the process will not take more than 15 minutes, and the decision on the lending limit will be made in a minute! At the same time, our partnership with the leader in the field of logistics in Ukraine, Novaya Pochta, will allow you to get a credit card within one working day. Thanks to the IBOX terminal network, our customers will be able to replenish their Veocard without commission in these terminals," comments the Deputy Director for Product Development of Moneyveo Igor Pshenichniy.
The customers will be able to order the Veocard and track all the transactions directly from the Moneyveo personal account. All questions about the card and transactions shall be addressed to the Moneyveo contact center that works 24/7.
The integration between the Moneyveo and IBOX BANK systems made it possible to implement an online model that allows reserving IBAN, card number, Client ID, and other identifiers, which are used by the processing center, the bank, and the fintech company in compliance with security requirements of Visa.
"It is worth noting that for IBOXBANK, this is a debit card. At the same time, thanks to the cooperation with Moneyveo, we are taking steps towards working with credit offers. This cooperation allowed us to systematize the majority of our internal processes so that the customer can get what they expect, i.e., modern high-quality service from the leader of non-bank lending in a familiar card format that has all possible bank guarantees," said the Director of Innovative Business Development at IBOXBANK, Dmitry Yakovlev.
Moneyveo is an innovative fintech company and a leader in the market of non-bank consumer lending in Ukraine. The company stands for technological efficiency and innovation in all processes. At the same time, all of its products are intended to solve the financial issues of Ukrainians as quickly and simply as possible. IBOX BANK is a Ukrainian transactional bank operating in the domestic market since 1993. In 2020, the bank managed to increase the size of its net assets by 66.1% and achieve a financial result of UAH 109.7 million.
Award-winning Landscape Architect turns back on big Projects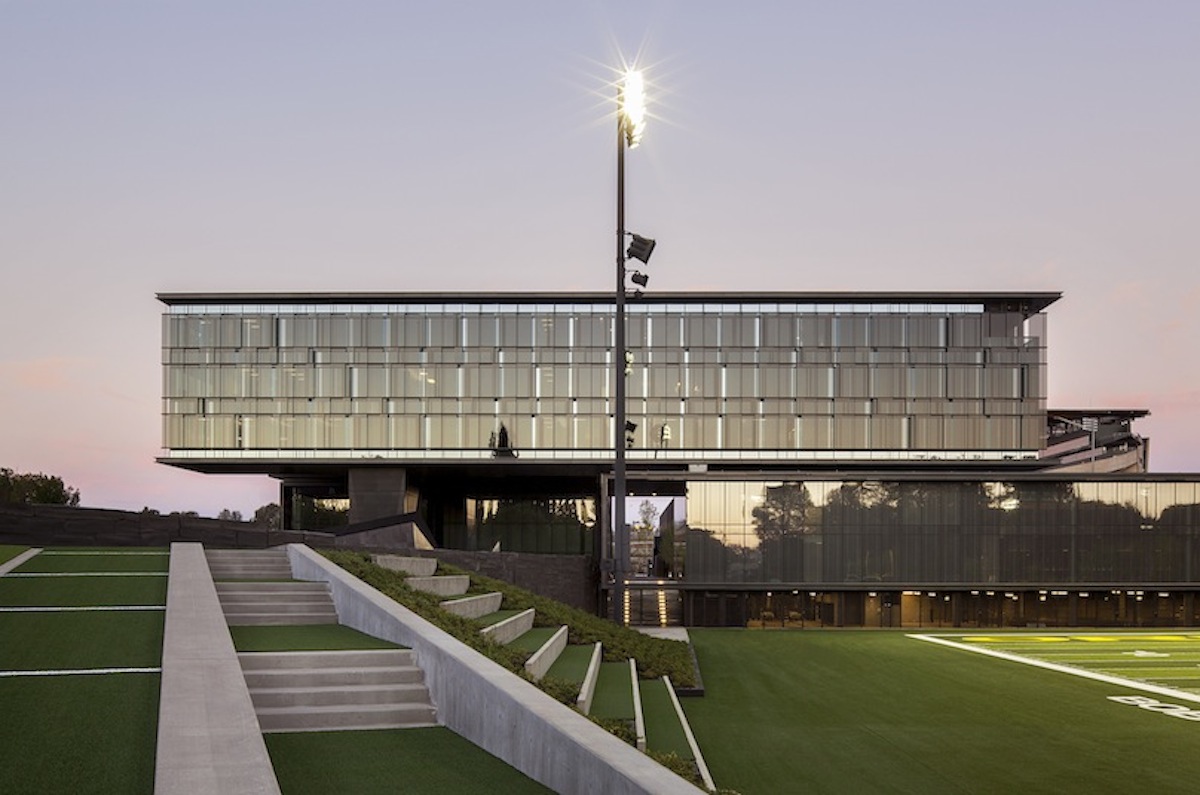 Hoistlandscape 
Hoistlandscape is a Landscape, Architecture studio where they specialize in all things landscape. For over 30 years, 11,732 landscape projects. They hold multiple degrees and certifications in the field of Landscape Architecture. They offer their clients tailored landscape design services to suit their unique needs and desires. They work closely with their clients to understand their goals and to develop landscape plans to bolster property value appreciation.
Services of Hoistlandscape
Landscape Designers
The first service that they do efficiently and perfectly is the design of landscapes. They are well known for this service. Landscape design is an independent profession and a design and art tradition, practiced by landscape designers, combining nature and culture. They do this service better than any other landscape designer.
Outdoor Fireplaces
An outdoor fireplace is a place for building fires outside of the home. Similar in construction to an indoor fireplace, an outdoor fireplace is usually added to a stone, brick, or concrete patio. It often consists of a firebox and a chimney. Hoistlandscape can do that job perfectly for you.
Water Features, Ponds, Pools, Fountains
In landscape architecture and garden design, a water feature is one or more items from a range of fountains, pools, ponds, rills, artificial waterfalls, and streams. Hoistlandscape company can the water features.
Other than that they can do services like
Planting Design
Grading And Subsurface Drainage Control
Retaining Walls, Brick Walls, Concrete Walls
Step And Walkway Design
Patios, Terraces, Seat Walls
Pergolas, Arbors, Trellises
Decks
Outdoor Kitchens
Landscape Lighting
Why you choose HoistLandscape 
You know there are so many companies who can do these services for you but Hoistlandscape company offers planning and design services at competitive rates. They are even more competitive compared to others with less experience. Hoistlandscape is not limited when it comes to serving the residential niches. They have been Landscape Architects for both large and small-scale designs, and they pride themselves in using innovation to meet their client's needs.
So if you are looking for some online company that can do all the described services for you, you can go towards Hoistlandscape, because they are more experienced and more efficient than any other company. We are sharing their website link from which you can get more details about them, and you can order them there as they have a very cheap price.
Website link = hoistlandscape.com