Where have all the snow crabs gone?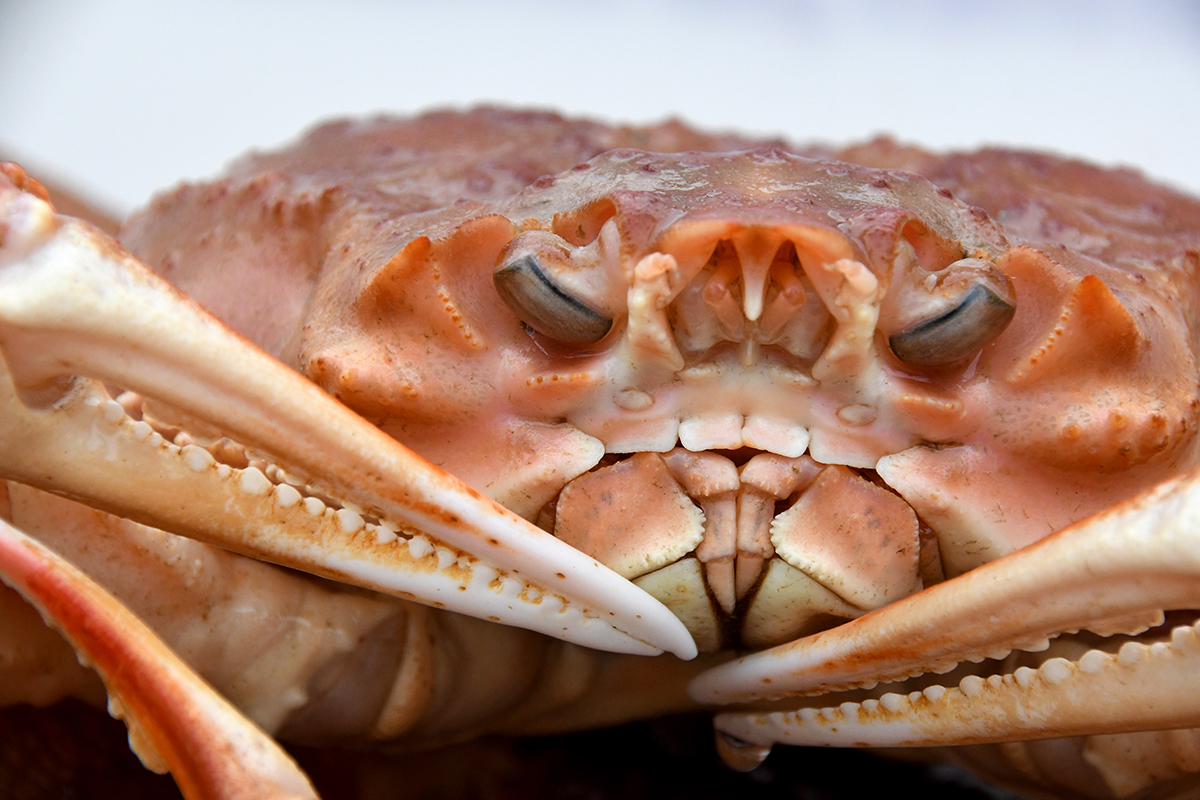 Scientists, conservationists, and wildlife officials are working diligently to determine why crustacean populations are declining at an alarming rate in the Arctic Circle and along parts of the Alaskan coastline.
Last month, in an unprecedented decision, Alaskan wildlife officials called for an immediate end to the Bering Sea Snow Crab season. In addition, the Bristol Bay Red King Crab season was also canceled for the second consecutive year.
According to the Alaska Board of Fisheries (ADF&G) and North Pacific Fishery Management Council (NPFMC), around 7 billion snow crabs have disappeared from the Bering Sea since 2018.
As of 2021, the ADF&G estimated the snow crab population in the Bering Sea at around 1 billion. — Yes, you read that right. That's an 87.5-percent decrease in population in less than five years. Needless to say, the discovery caused an immediate shockwave of panic.
Right now, it's still unclear if over-fishing, warming ocean temperatures, or a combination of these factors are to blame for the shocking discovery. However, wildlife officials have stopped all crab fishing in these locations until an official cause is determined.
The Fishing Industry's Importance to Alaska
Canceling entire fishing seasons is not an easy decision in Alaska. It is a cornerstone of the state's entire economy. The state also harvests about two-thirds of all seafood annually in the United States, so its impacts are even more widespread.
According to a study published in Jan. 2022 by the McKinley Research Group called "The Economic Value of Alaska's Seafood Industry," the Alaskan seafood industry produced an annual labor income of $6 billion and a total economic output of $15 billion in 2019. In addition, the sector provides around 100,000 jobs nationally. As of 2019, the commercial fishing industry alone employed about 63% of Alaskans (this does not include the Alaskans who work in other adjacent industries, like tourism and food service.)
However, this means that protecting the industry long-term and enacting more sustainability measures are equally important to the industry's future. Officials even conferred with harvesting and processing leaders before making the decision.
"[The] ADF&G appreciates and carefully considered all input from crab industry stakeholders prior to making this decision," state wildlife regulators said in a recent press release. "Understanding crab fishery closures have substantial impacts on harvesters, industry, and communities, ADF&G must balance these impacts with the need for long-term conservation and sustainability of crab stocks."
Alaska: A Model for Oversight & Sustainable Fishing
Suppose over-fishing and poaching are genuinely to blame for the shocking disappearance of crustaceans in Alaskan waters. In that case, these canceled fishing seasons and continued oversight and sustainability measures could alleviate the catastrophic declines in populations.
But, it is doubtful — considering Alaska has more stringent regulations and oversight on hunting and fishing than almost anywhere else in the world.
"Alaska's fisheries are known worldwide as a model for sustainable management," McKinley researchers point out. "The efforts of the region's biologists, managers, and policymakers support sustainable fisheries for Alaska's harvesters and the businesses and communities that rely on their catches. Changing ocean and climate conditions present an emerging challenge to all industry participants."
McKinley Research Group, "The Economic Value of ALASKA'S SEAFOOD INDUSTRY"
In fact, there are more than a dozen state, national and international agencies that work congruently to regulate and support the Alaskan fishing industry, including:
The Alaska Board of Fisheries and NPFMC enforce regulations and manage fisheries in-season
The ADF&G and the National Marine Fisheries Service (NMFS), a division of NOAA, manage Alaska's commercial fisheries.
The Commercial Fisheries Entry Commission implements Alaska's limited entry law by issuing fishing permits for state fisheries and maintaining records of harvest volume/value.
The Department of Commerce, Community, and Economic Development is charged with promoting economic development in Alaska, including the seafood industry.
The Alaska Seafood Marketing Institute is a public-private partnership between the state and the seafood industry with the mission to increase the economic value of Alaska seafood.
The State of Alaska provides training opportunities and extension services through the University of Alaska system, Alaska Sea Grant, and Alaska's Institute of Technology.
The Department of Environmental Conservation issues discharges permits for seafood processing facilities.
The Department of Labor and Workforce Development monitors employment associated with the seafood industry, provides workforce training, and operates programs, including the Fisherman's Fund
The International Pacific Halibut Commission jointly manages Pacific halibut fisheries under a treaty with Canada.
Measuring the Effects of Climate Change
Since measures have already been put in place to reduce the impacts of over-fishing, determining the other, more likely causes of the rapid decline of crab populations are paramount in the ongoing investigation by wildlife officials in Alaska and environmental scientists. Chiefly monitoring and reversing the continued effects of human-caused climate change that has led to the rapid disappearance of sea ice and measurable warming ocean temperatures.
According to another study published in the scientific journal "Communications Earth and Environment" in August 2022, ocean temperatures reportedly warmed four times faster (~0.75 degrees every ten years) in the Arctic Circle than in the rest of the world's oceans between 1971 and 2021. Specifically, in the Berents region–where the Bering Sea is located, and these billions of crabs are missing — the rate is even more accelerated, and oceans have warmed seven times faster (~1.25 degrees Celcius per decade) over the last 50 years.
If their name is an indicator — snow crabs are a cold-water species that scientists say rely on an aquatic environment where water temperatures are no higher than 2 degrees Celsius (or 35.6 degrees Fahrenheit). Due to this, environmental scientists could eventually decide that this large fraction of the Arctic Circle is no longer a hospitable environment for snow crabs.
Seafood Consumption is Higher than Ever
Despite dwindling populations, seafood consumption is at an all-time high, with grocery-store sales hitting records during the height of the pandemic in 2020.
"Grocery stores in the United States reported record seafood sales during the pandemic. These sales remained elevated above pre-pandemic levels even as food service spending recovered in summer and fall 2021."
McKinley Research Group, "The Economic Value of ALASKA'S SEAFOOD INDUSTRY"
However, it is up to environmental researchers and scientists to pinpoint for certain what is happening to crabs if we hope to consume them at the same rates in the future.
Have they slowly died off? Are they reproducing less due to environmental stress? Are they becoming increasingly threatened by natural predators or invasive species like the European Green Crab? Or have they simply migrated to a more hospitable aquatic environment further off-shore without detection?
Only time, and science, will tell what the future holds.
As for now, the entire world will be eating much less crab — and likely paying much higher prices for it to do so.