Why Booked Talent Is Better for Your Party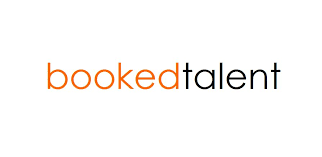 It is very obvious that people love live entertainment. There is a certain quality to live talent that just a playlist on an aux cord cannot beat. 
It is one of the reasons people tend to go out in the first place. Some people may not even be the party-type but still, go out because of the entertainment promised. 
Having a booked talent really makes the atmosphere a better place for all guests, including the host. 
It is the factor that draws people in the most to your parties, and it is one of the main reasons you should have booked talent at your party. 
Creating an Atmosphere
One of the main jobs as a host of a party is making sure the environment is a great time. You do not want to be known as the host who throws a boring party because people are not having fun. 
Hiring a booked talent will really liven up the atmosphere for guests to enjoy. The energy in the room will be influenced by whatever entertainer is up on stage or performing in general. 
Entertainers usually tend to liven up the crowds/guests because that is what they know how to do. The room or house will be bouncing around with chatter and laughter, and that is exactly what you want at a party.
Guest Interaction
Most people come to these parties in groups or to meet up with friends. Yet sometimes, this is not the case. Your guests may be complete strangers to one another, but this is okay!
Having a room full of people who do not know each other can be a bit difficult to get them to mingle. Having a booked talent who interacts with the crowd will make this a much easier challenge. 
Most performers, musicians or not, will find ways to interact with the crowd to make sure they are still paying attention. Having this at your party could be one of the reasons two people bond over a similar interaction with the entertainer. 
Entertainment is surely a great way to have random people bond and become friends. This way they will come to your next hosted event!
Ice Breaker
Many people who go to parties may have some anxiety about the party and meeting new people. You want your guests to feel relaxed at your party, not stressed.
An entertainer such as a musician or even a comedian will help set the mood for your guests so they know they are welcomed. 
Calming music or someone cracking jokes will easily calm down your guest and help them be able to feel more welcomed at the party. 
There are many known researchers that have done experiments and found out that music can easily reduce anxiety and stress. Some music can even help improve memory, and you definitely want your guest to remember your party. 
Your guests' confidence sometimes may depend on these performers, and that is okay. That is what having such a great performer is all about!