Why Photo Editing is So Vital for eCommerce Businesses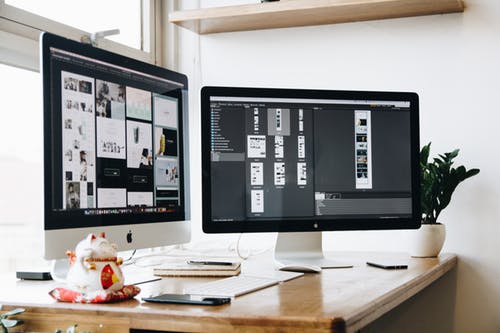 Business proses outsourcing Is nothing new. Companies have doing outsourcing their business process for the las few decades. When it comes to what is being outsourced these days, you will be surprised to know what not. Starting form medical transcription to yearly tax files, pretty much every single business process that can be done offsite is being outsourced. Photo editing is another business process that is being outsourced to professional photo editing services companies.
Why Photo Editing is Being Outsourced?
If we look at the internet today, we see pictured. It is unusual to find a website that doesn't have any photos in it. Whether it is a personal website or a business website, it will have some kind of images. Photos are what people use to express their thoughts and showcase their products.
People or businesses that need a lot of photos as a part of their day-to-day business operation need to get those photos edited to some extent. It is therefore natural to assume that those photos will be outsourced.
Online Shopping and The Rise of Product Photography
Just before the 90s, there was no such thing called eCommerce and online shopping. Internet made is possible for businesses to launch eCommerce shops and people to shop online. Only way companies can promote their products online is by displaying the photos of the products.
Over the course of time, people started getting more and more comfortable with online shopping. More and more businesses started to launch their online presence seeing the potential. Today, the biggest companies on the face of the earth are online based.
Due to the rise of sale in eCommerce stores, more and more companies are popping up every day posting millions and millions of images online. In order to make these photos attractive to buyers, products owners are utilizing the services of professional photo editing services companies.
Why Product Photos Are Important On eCommerce Stores
Online shopping is growing by leaps and bound. In the global pandemic we are living through, only way people can shop wide range of items is to shop online. When people shop online, first thing they look at is the product photos. How the product looks like in the image is what drives the purchase decision.
If a buyer doesn't like how the image looks online, then they will not buy it. On the other hand, a nicely retouched product photo that is appealing to the buyer will make the sale. In simple term, no sale is being made without a product photo. Boost in sale will be driven by the quality of product image.
How Professional Photo Editing Services Companies Can Help Professional photo editing services companies take the product images and make them attractive by using their photo editing skills. Professional photo retouching services experts remove the backgrounds from product images, eliminate imperfections, retouch to make the product look brighter and more colorful. Overall editing process simply makes the image look appealing to buyers which end up boosting sale.