Will Smith says he was spit on by White actor while filming 'Emancipation'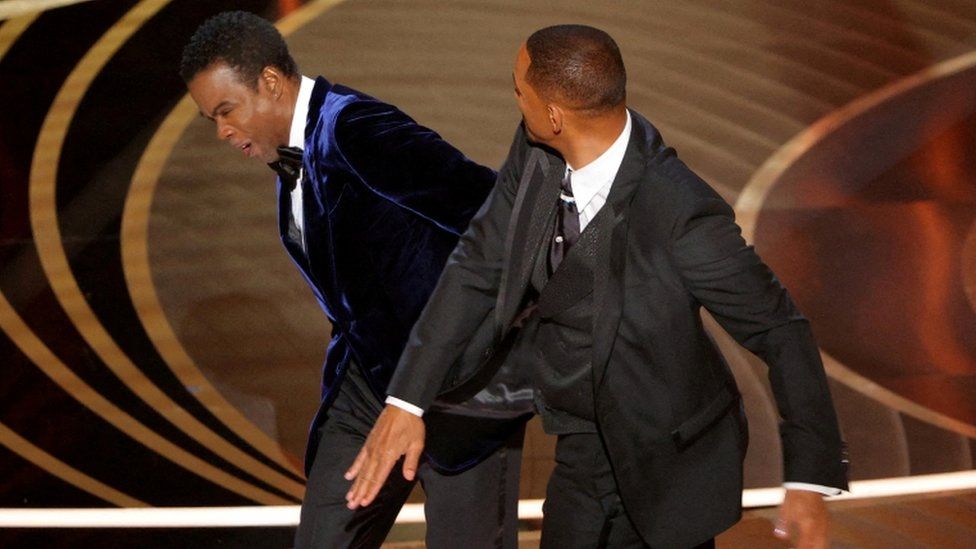 Actor Will Smith gave his first awards show speech since he slapped Chris Rock at the 2022 Oscars
Will Smith got emotional when he revealed he was spit on by a White actor while filming "Emancipation."
Smith appeared at the 14th annual African American Film Critics Association (AAFCA) Awards on Wednesday night to accept the Beacon Award.
"'Emancipation' was the most individual difficult film of my entire career," he said after director Antoine Fuqua spoke, via "Entertainment Tonight." "It's really difficult to transport a modern mind to that time period. It's difficult to imagine that, that level of inhumanity."
"It was the second day of shooting and 110 degrees," he said. "I was in a scene with one of the White actors, and we had our lines, and the actor decided to ad-lib. So, we're doing the scene. I did my line. He did his line. And then he ad-libbed and spit in the middle of my chest. If I had pearls on, I definitely would've clutched them. I wanted to say, 'Antoineeeeee,' but I stopped, and I realized that Peter (his character) couldn't have called the director."
WILL SMITH OPENS UP ON CHRIS ROCK OSCARS SLAP
Inspired by an iconic 1863 photo of the scarred back of "Whipped Peter," Smith portrays the character Peter, a man who attempts to escape slavery while he uses his wits to dodge slave hunters and brave alligator-infested Louisiana swamps in his quest for freedom.
"I sat there, and I took a deep breath, and we did take two, and the actor felt that the ad-lib had gone well. So, we do take two. I do my line. He does his line and spits in the middle of my chest again. I just held in that moment, and there was a part — it makes me teary right now — there was a part of me that was grateful that I got to really understand. And then, in the distance, I hear a voice, and Antoine says, 'Hey, let's do a take without the spit.' And in that moment, I knew that God was real," Smith related.
During his first in-person awards show speech since the 2022 Oscars ceremony, the actor went on to thank numerous people for working on the film.
"I want to thank [AAFCA president] Gil [Robertson IV] and AAFCA. I want to thank all of you in this room for doing what you do, keeping our stories alive. I want to thank Apple, because the budget was one thing. And then the budget was another thing. And then the budget was another thing. And Apple never flinched," Smith explained. "It was the first time I had heard from a studio that the story was more important than how much it costs to get it done… They make iPhones. They can do it."
Smith was banned from attending any Academy Awards events for the next 10 years after slapping Chris Rock while the comedian was presenting an Oscar during the 2022 ceremony. Smith is still eligible for nominations and awards, but can't personally accept them.
Smith won the best actor Oscar for his role in "King Richard" despite his behavior.
He later apologized on Instagram.
"Violence in all of its forms is poisonous and destructive. I was out of line, and I was wrong," he said.
"I am embarrassed, and my actions were not indicative of the man I want to be. There is no place for violence in a world of love and kindness."