Winter Care Skin Essentials Within 999 Taka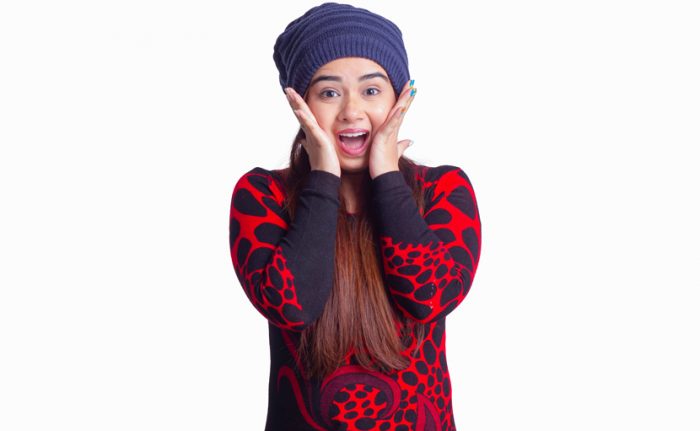 If we are asked, what are the must-have items for skincare in winter? The common answer to all of these questions is – a moisturizing face cream, a body lotion and a lip balm. A common problem of our skin in winter is dry skin. We do skincare all year round or not, in winter but skincare becomes urgent. Due to the dry weather, our skin becomes taut at this time and we need moisturizer to retain the moisture of the skin. In winter, I use face creams, body lotions, and lip balms to take full care of my skin, but not only girls! Everyone in the family needs skincare then.
Which product to use for complete skincare in winter?
With the onset of winter, we are looking for a product that can be used for all winter skincare. In addition to looking for good quality products, we also want the products to be budget-friendly. So today I will tell you how you can reduce the whole winter shopping for only 999 taka.
Face cream
Although we have not been familiar with the term skincare since childhood, we must have seen something like face cream at home on winter days. If asked which one did you see? However, the answer of many will be that face cream written in white in a dark blue box. Do you understand which cream I am talking about? Speaking of Nivea Face Cream.
It has been used as a face cream for ages. This cream works very well as a moisturizer in winter. After bathing in winter, the skin becomes very tight. At this time, if we lock the skin moisturizer with face cream, then the moisture of the skin is maintained. This Nivea cream is dermatologically tested, so this face cream can be used by anyone at any age, regardless of family members.
The regular price of this face cream is 300 rupees. But you can get cosmetics at Winter Cell for only 199 rupees. This is the face cream. Now let's hope, in body lotion.
Body lotion
In winter, like facial skin, other parts of the body also become dry. It is often seen that the hands or feet have become white and dry. Many people start to get skin on the skin at this time again. A good body lotion can be the solution to these problems.
Budget Friendly is one such moisturizer – Princess Brightening Body Lotion. It contains alpha arbutin, vitamin-E and vedan extract. Alpha arbutin is great for reducing blemishes and pigmentation. This ingredient also works to relieve sunburn or sunburn. Vitamin E in it makes the skin soft, healthy and moisturized. And the Vedana extract in this body lotion works in anti-aging of the skin and protects the skin from the harmful ultraviolet rays of the sun and brightens the skin in a natural way. This body lotion is very light weight. And suitable for all skin types. And because of the light weight, the skin becomes absorbed very nicely and there is no sticky feeling.
And the body needs a little more moisturizer than the face. Because our body becomes more dry than facial skin. And according to the price of Princess Brightening Body Lotion, the amount is quite good, its net weight is 360 mg. Which you can easily use 1/2 month. And its price is only 520 taka, which is very reasonable in terms of quantity and effectiveness.
This is the turn of body lotion. Now let's talk about lip balm for lip care.
Lip balm
Lip balm is one of the winter essentials. From the beginning of winter, we have various problems including chapped lips and lip skin. So before going to bed at night or after washing our face in the morning, we should not leave without lip balm! Lip balm removes dryness of our lips and gives softness to the lips. Lip balm is an effective solution for various problems including chapped lips, dark spots on the lips and pigmentation. And before using lipstick in winter, it is important to use lip balm. If you don't use lip balm before using matte or liquid lipstick, after a while it starts to roll. And with that the lips become dry. So before using lipstick in winter or summer, you must use lip balm for lip protection.
In case of lip balm you can choose – Lilac Premium Lip Balm. You will find Lilac Premium Lip Balm in 4 flavors – Cocoa, Rose, Strawberry and Nightshade. The packaging of these lip balms is very beautiful. These refreshing flavored lip balms will prevent your lips from cracking, drying or cracking in winter. And it has SPF 15, which will give sun protection to the lips.
You will get two lip balms of two flavors together for only 285 taka in Winter by One Get One offer at Cosmetics! These refreshing scented lip balms can be used throughout the year.
Diameter! Became the whole winter shopping! Are you calculating now? I bought face cream, body lotion and lip balm for a total of 994 rupees! That means you got your Winter Essentials for less than 999 taka! There can be no better deal for those who are looking for full winter skincare products within the budget. Hopefully, the article was helpful for you.
If you want to buy authentic products for skin and hair care, you can visit two cosmetic physical shops, one located in Jamuna Future Park and the other in Border Square. And if you want to buy online, you can buy from shop.sajgoj.com. Everyone will be fine, will be healthy, will be beautiful.