Youtube- the best video-sharing platform in the world.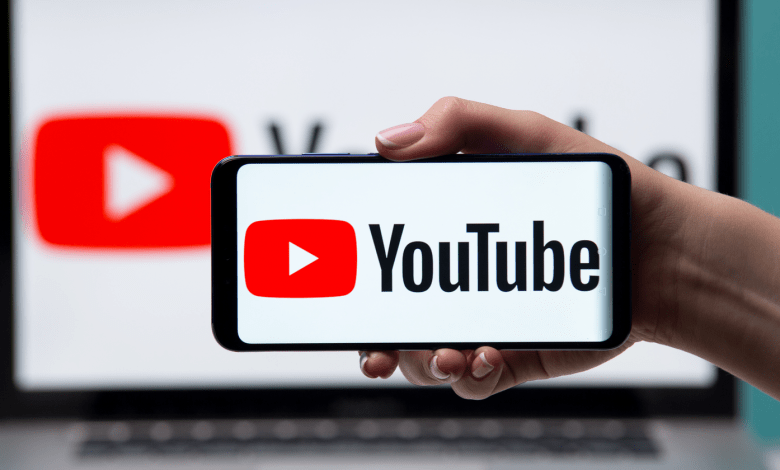 We all know about Youtube. I mean, if you have never heard about Youtube, then you are pretty much living in the stone age. You have at least heard about it. So let's talk more about it so that you can know more about Youtube.
What is Youtube?
You probably know what Youtube is but let's just be formal talk about it just for the sake of it.
Basically, it's an online communication website where registered users can upload different types of videos. If you go to the website, you can access all of these videos for free. These videos can be about anything.
History of Youtube
The history of Youtube is fairly recent. We need to go back to 2005. In 2005, there were three people who created it. Their names were Steve Chen, Chad Hurley, and Jawed Karim. They are the ones who will be remembered for this brilliant platform. All of them were former employees of Paypal. Since its launch, Youtube has grown rapidly and it's still growing. With so much content, Youtube has become a platform for many people. In 2006, Google purchased Youtube for $1.65 billion.
Benefits of Youtube
Well, you can't even begin to imagine the advantage Youtube brings for people and it has created a big impact on people's lives. As you know, you can post anything on Youtube. You can upload educational videos which will help out students all around the world. Just think about it- a kid in Africa, who does have access to quality education, can access Youtube and educate himself. All he needs is a smartphone and the internet. It does not cost much. That's the beauty of Youtube. People will get a quality education for free. This is doing a great service to the people of the rural area. So we need to appreciate what Youtube is doing for us.
But that's just the beginning. Youtube has all sorts of videos and you can learn almost anything on Youtube. The amount of information is limitless here. So no matter what kind of stuff you want to learn, you can learn it on Youtube.
Youtube has given so many people a platform to share their thoughts and ideas. The best thing about it is that the platform is free. many business owners use Youtube to promote their business. Youtube has become an important source of income for them.
Youtube video downloader
As you probably know, you need the internet in order to access Youtube. However, at times internet connection becomes an issue in many parts of the world. In that case, people should download the videos they need. That way you can access these videos if you are not online. So having a Youtube video downloader will help you big time.
MASTERING: PUTTING THE FINISHING TOUCHES ON MUSIC – STEP BY STEP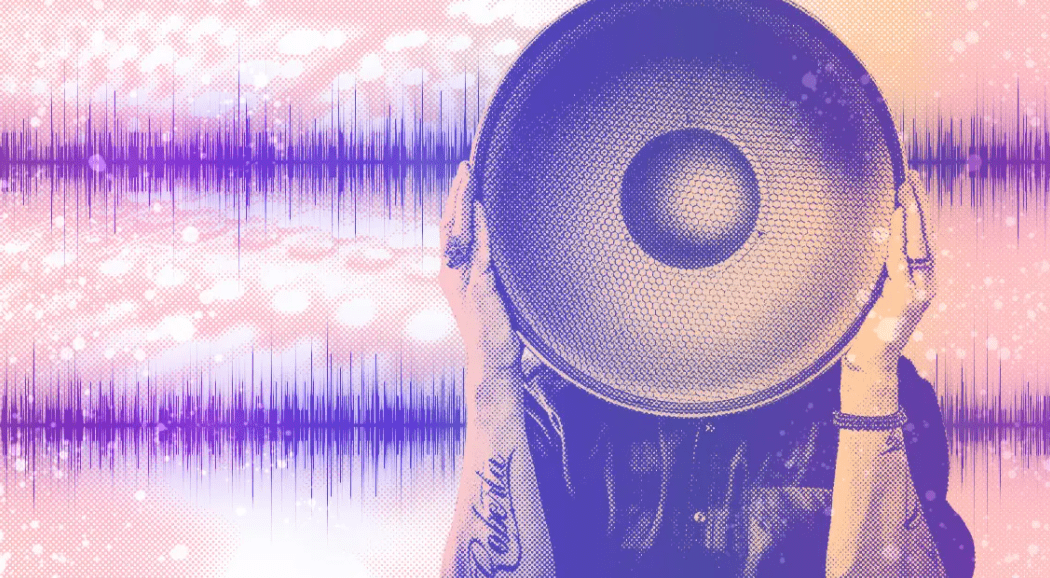 Mastering is a big mystery for many musicians and home recording starters. Sure, almost anyone can record a song these days – the technology is affordable and the first notes are played in quickly. Mixing music is an art – but with patience, passion and a piece of freeware, the first steps can be taken quickly. And mastering? Almost every musician knows the word and knows that it is important. It becomes more difficult with explanations. This brief mastering tutorial shows that it is more than just re-mixing.
MASTERING IS THE FINISHING PROCESS AFTER THE MIXING
Put simply, mastering is the finishing touches to a recorded track. The last step in post production. The previous mixing concentrates on individual elements within the audio tracks, "glues" the individual tracks together. When mixing, the song grows together. The mastering polishes the total work of art again. Audio mastering is almost always done by a different mixer than the rest of the mixing. Mastering has two goals:
The track should once again fully exploit its own ambitions. Not in the measured volume, but also in the "felt" volume: the track builds muscles in the mastering process and becomes more dominant where it is supposed to dominate.
The track should have the same quality on different speaker systems. Best of all, each instrument in the mix sounds just as powerful on the car radio as it does on headphones or on the hi-fi system in the living room.
THE MOST IMPORTANT THING: MASTERING OFTEN STANDS FOR A SECOND OPINION AND A NEUTRAL PAIR OF EARS
When you've mixed a song, at some point you're blind to certain nuances. Especially if you've recorded the song yourself. In addition, fatigue your ears, even if their when mixing listening quietly (and should their – preferably between 75 and 85 dBspl, decibel sound pressure level). Mastering is also part of mixing, but it should be done by or at least with a second pair of ears. That doesn't mean it always has to be done by a professional. You could team up with a befriended band and master each other's tracks. If you really want to do it yourself: Leave at least 48 hours between mixing and mastering.
MASTERING STEP 1: LISTENING TO THE TRACK (AGAIN) FOR THE FIRST TIME
The first listening pass (with a little time lag) is the most important! Sit down in peace, take a notepad. Listen carefully to the mixed track for the first time. Ask yourself these questions:
Do the high areas sound too pointed or too dull?
Are the deep areas too dominant, is the track muttering?
Does the voice stand out or is it buried under the other instruments?
Does the track sound muddy or rather too clean – or does it rumble (not enough)?
Which instruments do you hear the least or not at all?
Is the sound aggressive, organic, light-footed enough for you?
MASTERING STEP 2: USE A REFERENCE AND LOOK AT YOUR TRACK IN THE GRAPHIC ANALYZER
Most musicians consciously or unconsciously use reference tracks when mixing and mastering. Sure, nobody wants to copy a style. But nobody is unaffected either. We always have role models and musical roots in other bands and artists. Do it very consciously and look at both your track and the most important reference track in the Graphics Analyzer. In addition to your ears, you can also use your eyes to find problem areas. Look for valleys and peaks that seem suspicious to you and listen to them one by one. Note: Every song has an individual frequency spectrum. A direct adjustment of songs does not make sense. It's just food for thought.
MASTERING STEP 3: MIX BUS COMPRESSION
Compress again? Didn't we do that (enough) in the mix? Yes, but compressing individual instruments is different from compressing a bus track. "Mix Bus Compression" is the compression after the mixdown, which is supposed to thicken the whole track again.
Starts with a ratio of 3: 1. This is a good starting point that you can adjust later.
Lower the threshold until you reach approx. 8-10 dB gain reduction. Don't be surprised, you'll change that again later.
The release should be very quick as a starting point, maybe 5 ms.
Sets a fairly slow (i.e. high) attack time of 100 ms. Decreases this value until the track's transients dull, then adjusts back a little.
Now increase the release until you have the feeling that the song and compressor are working on the same clock
Now you can loosen the threshold again until you feel that it fits the song.
You can now reduce the ratio from 3: 1 to 2: 1 or increase it to 4: 1 as a test. Try what goes better with the song.
After the compression, don't forget to give the whole track a little power back with the make-up gain.
MASTERING STEP 4: EQUALIZING
It is best to use a linear phase EQ ("phase linear equalizer") in mastering, as we want to make very narrow, subtle cuts or increases. An example would be that we want to remove the resonance frequency of a snare. With other EQs we would have the problem that the phase shift would also have a noticeable effect on the frequencies around the problem frequency. A linear phase EQ removes the annoying resonance without changing the overall sound of the snare. Basic rule: lowering (subtractive equalization) is more pleasant for the ear than raising it. If you want to emphasize a certain frequency range, it is often more effective to cut the frequencies around, below, or above this band instead. Don't worry, you can get the volume back in with the limiter.
MASTERING STEP 5: LIMITING
The limiter should be the last plug-in in the chain. It provides extra muscle strength on the finished track. Your track should level out around 0 dB. So let's first look at the output level. We should limit this to -0.5 dB. In this way we avoid clipping even where a sound system adds gain itself.
Basically, you proceed in a similar way to the compressor from step 3: Start with careful initial values for attack (100 ms), release (500 ms) and input gain (8-10 dB gain reduction). Then you slowly work your way up until you reach your optimum, your personal sweet spot.
Satoru Gojo: The Star of Jujutsu Kaisen.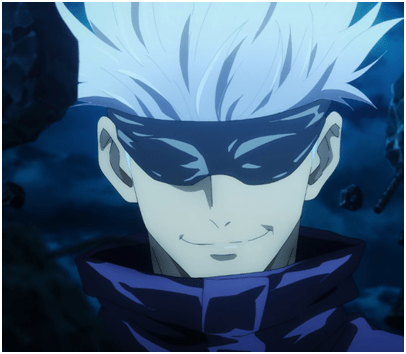 Satoru Gojo, the star and the Ace of Jujutsu Kaisen. Satoru Gojo is the strongest Sorcerer in the Jujutsu Kaisen universe.
Personal Information
Satoru Gojo is a Human
Born on December 7, 1989
Age 28 Years, Male
Height 6.3 Feet (190cm)
White Color
Cyan Chrome Eyes
Jujutsu Type: Ocular
Jujutsu Name: Six Eyes
Jujutsu Origin: Inherited
Sorcerer Grade: Special
Occupation: Jujutsu Sorcerer
Domain Expansion: Infinite Void
Appearance
Satoru Gojo is an attractive man and has a charming personality. His white hair combined with his mesmerizing eyes creates an infinite loop of beauty. Gojo wears a blindfold to cover his eyes. This is due to the power he inherited from his family "The Six Eyes". When Gojo is in casual mode, he usually wears sunglasses to cover his eyes. Gojo loves the all-black combo.
Personality of Gojo
Saturo is not a normal individual. He is jolly when he is around the people he cares for. The silly attitude of Gojo makes him innocent as a butterfly. However, when things get rough with curses Gojo shows his cruel side. We also see him not approving of the elders. Gojo simply hates the way they run things and he wants to change that once and for all. Also, he just loves to tease his comrades and his students.
Moreover, he knows he is powerful which makes him a force to be reckoned with. His power is called "Infinity" which is a type of barrier around his body that makes it impossible to touch his body. His power might be great but it is not the greatest. He fights his enemies as if he is toying with them. He does not show any sympathy to enemies and brutally eliminates them. He takes his time in a battle but if he wants to end it then he can end it in a single blow. He enjoys battle because it makes him feel invincible and the most powerful sorcerer in the world.
Gojo's Power
Gojo is the strongest special-grade sorcerer in the world. This is not just self-proclaimed by him. Every sorcerer knows that Gojo possesses an immense amount of cursed energy. Combine that with deadly techniques only Gojo can use, you get a Monster. We also observe the level of his confidence and strength when he was fighting with Sukuna. It was his words that "If he were to fight Sukuna with full power, Sukuna would give him a hard time but Gojo would win the fight". So, even Sukuna at his best is not a match for Gojo.
When he fought Sukuna for the first time, he humiliated Sukuna. His speed and strength were immense and Sukuna couldn't even keep up with his movements. The only time we observe Gojo getting a scratch is when the veil was put to keep Gojo out specifically. When Gojo touched the Veil, his hand was bruised. This was quite shocking because his infinity barrier should have protected him but it couldn't. This shows that there are forces stronger than Gojo.
Gojo's Techniques
Satoru Gojo uses many deadly techniques but the most powerful we've seen so far is his Domain Expansion: Infinite Void and his powerful technique Hollow Purple.
When Gojo's released his Hollow Purple, it completely eradicated everything in its path leaving nothing but dust behind.
Gojo's enemies are feared by him and they don't underestimate him even a bit. Throughout the intense battles, enemies ran away from Gojo as soon as they got the chance.
We have yet to see Gojo's full potential and the amount of curse energy he can use to unleash those deadly techniques. Moreover, we are not quite sure of his signature move. Maybe he likes all of these techniques or maybe there is one he likes the most and uses only as a last resort.
We can expect an intense battle between Gojo and Sukuna in the coming series. Will Sukuna beat Gojo or Will Gojo stand at the top? Stay tuned for more!
How to design a stage plot for your band online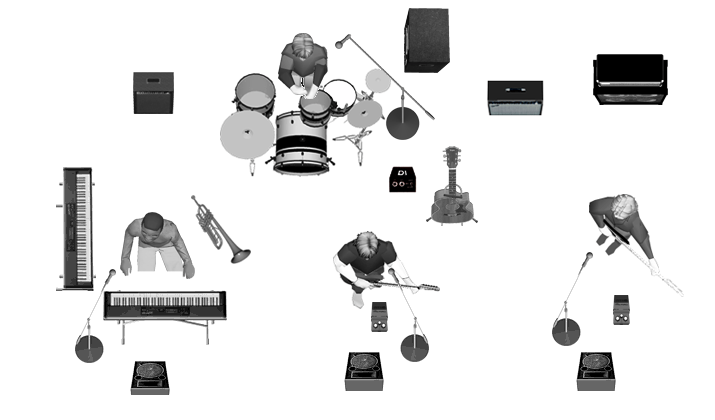 After many years of touring and meetings with organizers, we know that there is something that you as an organizer may wonder about. Especially if you are new as a stage plot designer, so here are some explanations and tips.
The room
We play on a flat floor and we have the seats for the young audience with us. If you have a very large stage that meets our measurement requirements, we can play on stage with the audience sitting on stage. Just make sure that it is safe for the audience to go up on stage and that it is accessible to those who, for example, is in a wheelchair.
Load
Should we be on another floor, there should be an elevator. Keep in mind that some scenography elements can be large and long. Talk to us if you feel hesitant. The best thing is to be able to load straight into the game room.
How important is it that you follow our local measurements?
It is very important that you measure so that the room keeps the dimensions we need; otherwise, the scenography will not go in. Do not appreciate and think that "we usually have a theater here". Be on the safe side and measure. We usually have a stage sketch that we send out. There you can see what it looks like with the scenography set up. If you have photos on the premises (mobile photos are enough), feel free to email them to us.
Ceiling height
In order for us to have space with our scenography and our light stands, you need to measure the ceiling height from the lowest point. Are there hanging lamps, projectors or anything else in the room? Maybe it's possible to tie up?
Blackout
If we want blackout, it is because we have lighting that the show depends on. If it's too bright, much of the magic disappears. We usually write that it "should be so dark that you can show a movie". It does not work with ordinary curtains that are drawn unless there are special blackout curtains.
Elen then?
If we need 16 amps, it does not work with 32 amps even if you could believe it. This is what a so-called glove can look like. The red lid says if it is 16 A or 32 A or something else. The outlet should be close to the venue, but if it does not – contact us. We have a cable that is about 20 m long with us and we can bring another cable if needed.
Is construction / carrying assistance important?
Yes, it is! We always state on information sheets and in contracts if we need carrying assistance. We carry and build every day sometimes when we tour. If we get help, it makes it very easy. The construction time is also based on the fact that, whenever we request it, we have carrying/construction help.
It should be adults who can help carry and build before the show, and after the show when it will be torn down and carried again.
Does anyone need to receive us?
Yes! It needs to be a person who knows the room, knows where the electricity is, knows where we can change and who can show us emergency exits, fire extinguishers, etc.
Audience safety
The organizer is responsible for the safety on site and for the safety of the audience. This means that there must always be someone responsible from the organizer on site during the time there is an audience in the room.