Best Steps for a Killer B2B Content Marketing Strategy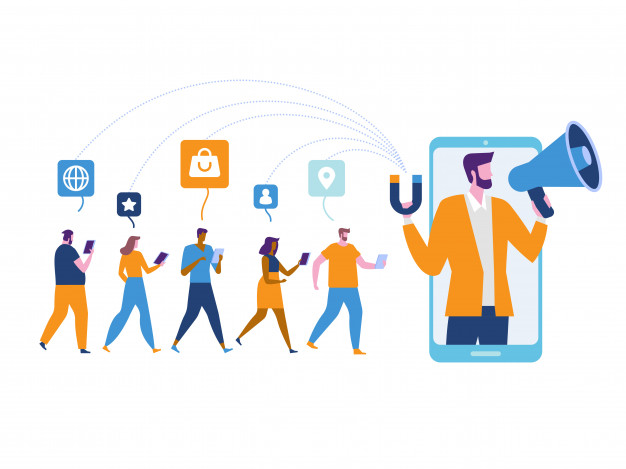 B2B content marketing strategy for businesses is more complicated than strategizing a marketing plan directed for the consumers. But the question that appears is what makes a successful B2B content marketing strategy? different from the marketing plan directed for the audience?
The essential elements of every marketing strategy are its goals and establishing the key performance indicators, but when it comes to Strategizing a B2B marketing plan, it comes with its own unique set of challenges.
A B2B marketing strategy is a backbone that supports the organizational goals of the company by targeting buyers. It is all about driving leads and sales for which they need to produce content that is more targeted, relevant for the audience, and more engaging for the consumers.
B2B marketers understand that it is a cluttered field to compete at and that it can be challenging to cut through the clatter in a way that can resonate with the audience. To be successful, described below are some of the best practices to build a killer business-to-business marketing strategy.
1. Set your goals
What do you want to achieve? This is the first step to set your goals. Defining what you want to achieve from your marketing strategy takes you one step closer to devising a plan which can help in creating an impression on the audience.
For example, if you want to build brand awareness, you will likely look at metrics such as views on your video or likes on the content on social media or shares of your blog or simply comments on either one of them, which can help you evaluate the marketing plan.
2. Create buyer personas
One of the essential steps without which you cannot succeed. It can be a time-consuming process, as you need to know all the traits of your target market—their gender, the time, their preferences, all these factors must be considered when creating a buyer's persona.
Investing your time and efforts in understanding the people you're selling to, your buyer's persona can help you to develop targeted and valuable content.
Your buyer persona must include any pain points that you are trying to address. Identify the motivation for a buyer to make a purchase, the challenges you have to overcome, and the goals you need to accomplish.
While creating a buyer's persona, make sure it includes:
A name and title
Some basic demographics, such as their personal information including age of the buyer, their lifestyle, gender, location, income and more
Key identifiers, your buyer's preferences and values
The challenges, pain points and motivation to make a purchase.
3. Don't forget to research about B2B content marketing strategy 
Your sales team is the key to gain insight into your customers. They are the ones who talk to your prospects on a regular basis, and they can provide you with information about the issues and objections that they might bring up.
You can have the help of analytic tools such as Google Analytics which can help you to determine relevant keywords and search terms as well as detailed information about the visitors of your website and what they might be looking for.
You can use social platform analytics which can give an insight into what topics are generally shared by your prospects and what other brands and businesses might interest them.
Take advantage of the content present online and produce content which highly customized around the topics which can interest and engage the audience.
4. Develop user-generated content
User-generated content is any content related to the business produced voluntarily by your prospects. Where B2B decision-makers value the opinion of the professionals, the user-generated content persuades them to take action.
You can take the help of influencers to develop UGC or encourage existing clienteles to contribute to your UGC by gratifying them for doing so.
5. Engage more prospects with paid promotions
With the developments in the digital world and the changing algorithms of search engines. Social shares on every platform have been declining over time. In order to make sure that your content gets the engagement that it deserves. Try to consider boosting the engagement with paid promotions.
Many renowned brands such as Amazon, eBay, Impexlog Inc, and more reach the audience through advertising using social media platforms. Advertising on platforms like Twitter and Facebook, your content gets recognized by users.
While identifying the characteristics of your prospects which serves in developing a killer B2B marketing campaign.
6. Maintain consistency
Consistency is the key to attract the audience to your brand. You need to deliver a consistent message so your audience can recognize you. Post on social media frequently in order to reach more audiences.
Plan a calendar to create content for blogging and posting video content. However, you need to make sure you deliver the same message on the platform you use to attract the audience. Create the content based on your objective and audience.
Make sure to use visuals by setting rules and publishing your own style guide. Whenever you launch a campaign, make sure to monitor the result of your strategy.
Author Bio: James Crowfield is a professional business consultant in Impexlog Inc. with hands-on experience in the E-commerce industry. One of the passions that he carries is to pass the information that he possesses about the business world through his blogs.