How to generate traffic to your website quickly?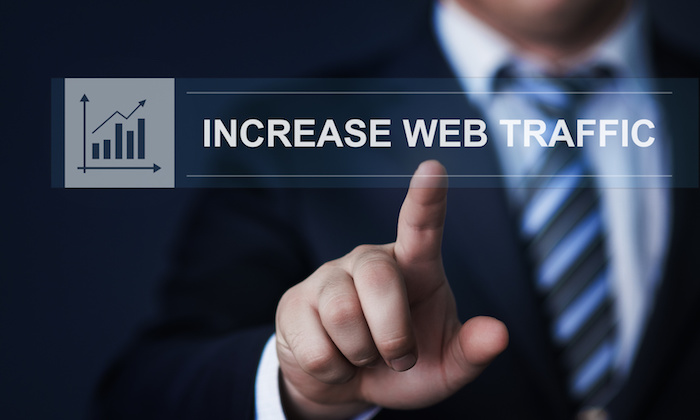 Have everything; an amazing website, with a perfect domain name, a beautiful design and a lot of content. But despite all that effort, your analysis still shows a flat line in terms of visitor statistics. Disheartening, isn't it? Well, it's time to do something to change this. In this article, we will show you 15 simple steps to generate web traffic quickly.
Different types of traffic
Let's start with the essentials; you must know the different types of traffic to better understand the steps you must follow.
There are two main types of traffic namely: organic traffic and paid traffic.
The term "organic traffic" refers to site visitors that come from search engines such as Google or Bing.
On the other hand, visitors considered as "paid traffic" are those who arrive at your site through ads (such as Google Adwords and Facebook Ads), promoted links and other paid methods.
Statistics have shown that 51 percent of all traffic on most websites is organic. So, many site owners compete to optimize the websites by SEO Company to the fullest. After all, who doesn't like a free and profitable method?
But, organic traffic is a long-term investment. Getting your site to be located on the first page of search engine results is a tough competition. You may not see significant results for months, especially if your site's niche is an information-packed industry.
If you want to see immediate results, consider the paid traffic option. You can configure it in minutes and receive traffic the same day.
Tons of advertising services also offer several options to drive traffic. You can choose who sees your ads based on your location, age, gender, and other criteria.
As pleasant as it seems to have instant results, be prepared to spend a lot of money on paid ads. Advertising costs can poke a hole in your pocket, particularly in certain markets where there is a lot of competition.
The best ways to generate web traffic quickly
Your website does not have to suffer a lack of traffic. Sit down, explore the ideas we give you below and learn how to increase traffic to your website.
SEO optimization
Optimizing your website for SEO means making your site more suitable for search engines and visitors alike.
Well-implemented SEO will help your website have a higher ranking in the search engine results pages (SERP), thus generating traffic to your website.
A simple start to optimize your website is to do keyword research for your content. You will know if there are many people looking for a specific keyword and how high the competition is.
From there, you can determine which keywords you want to use that can rank well in the search engines.
There are many tools for this purpose, the most popular is Google Keyword Planner. You can find ideas for keywords or see historical metrics (average monthly searches, competition, etc.).
Once you know what keywords you want to use, it's time to optimize your website. The optimization process can be divided into two categories:
The SEO off-site or off-site refers to everything that you do to promote your websites, such as link building, social media marketing and more.
On-site SEO, that is, on the site, is the act of optimizing different parts of your website, including content.
When creating content for your website, be sure to focus first on the SEO of your page. After all, your website must be perfect before you want to bring it closer to others, right? Here are some things you can do to improve the SEO of your page:
Interesting titles: Create an attractive title with your keywords. It must be about 70 characters or less.
Meta descriptions: they are the brief description of a web page that is displayed in the SERPs. Like Meta titles, it must contain the main keywords so that search engines and humans can understand what your page is about.
Header tags: make your content an easy-to-read piece using header tags (H1 to H6).
Alternative text for images: used to describe images on the web. Help search engine crawlers understand images. Screen reading tools also use this text to describe the image to the blind.
Email marketing campaigns
Although SEO is a great way to show the potential of your site to customers, you must ensure that they do not only visit it once. Interact with visitors by sending newsletters and promotions on a regular basis by email.
Being in touch with those who have already visited your page helps you stay present for them and encourage them to visit you again. Like a regular customer of a cafeteria, they will eventually have a sense of loyalty to your site. It is a fantastic way to attract traffic to your website.
To start an email marketing campaign, you must use email marketing services, such as MailChimp and Constant Contact. To get started, you can try their free versions and then upgrade to premium plans as your site grows.
But remember not to bombard your subscribers with too many emails. Keep to a minimum by sending weekly or biweekly emails containing a summary of your site updates.
Social networks
Social networking sites are a powerful tool to increase traffic to your website. If you use them wisely and effectively, it won't be long before visitors flood your site.
First, always make sure your content is easy to share. People love to share interesting posts they found on the Internet with friends and family. Do not miss this opportunity and insert tools to share on social networks in your blog posts.
However, it doesn't feel like you and waits for people to share your content. It is you who needs to be active and reach the new audience. Every time you upload new content, share it on social networks. It costs you nothing and you can significantly increase traffic to your website.
Here are some tips to promote your content on social networking sites:
Add visual elements: people are more likely to click on visually appealing posts.
Use hashtags: hashtags make your posts more recognizable to people looking for that keyword.
Choose the right tool: different social networks have a different target audience. Most adults use Facebook, while teenagers and 20-year-olds tend to use Instagram and Twitter. Try some sites and determine which one works best for your website.
Write quality content
Content is the heart of each site. Attractive content will make your visitors come back again and again. In addition, they will share your content for you. Isn't that the dream?
Here are some tips on how to write excellent content that can generate web traffic quickly:
Search for keywords: your content should be based on the main keywords. Think of it as the subject. Therefore, choose keywords that are currently relevant and have fairly high traffic. You can use Google Keyword Planner, as mentioned above, or use Semrush for a deeper analysis of the keywords.
Create interesting headlines: it is what people read in the SERPs, so the more striking, the better.
Don't use long sentences or words: most people overlook your content to find the information they are really looking for. Simplicity and clarity are key.
Write informative content: your content should provide answers. Avoid filling sentences to get a minimum number of words.
Add images and videos: a large block of text will drive readers away, so give your visitors some breaks with visual elements here and there.
When it comes to writing quality content, practice is the key. Over time, you will learn to write effectively to drive traffic to your website.
Make your site friendly for mobile use
The fact that mobile phones represent 52% of all web traffic should be enough to answer why your website should be compatible with mobile devices. If visitors have a bad mobile experience on your site, they may never come back. You will lose a large part of the potential traffic.
You might wonder what kind of website is considered suitable for mobile devices. Well, the basic answer is that it should react to its use in cell phones, that is, the screen should automatically adjust according to the size of the device's screen.
That way, visitors can navigate your website comfortably without having to pinch their screen. You can do the Google mobile optimization test to see if your website is already compatible or not.
To create a responsive website, you must hire a professional or use responsive website themes and templates. The latter is, of course, a cheaper and simpler option. We always recommend WordPress because all its themes are compatible with mobile devices.
A website optimized for mobile devices also tends to occupy a higher place in mobile searches. Therefore, even if you produce high-quality content, your website traffic would still be affected by not being compatible with mobile devices.
Audit your outdated content
Of course, you should always write new content to attract new visitors. However, editing the content written before is also an excellent way to generate web traffic quickly.
Search engines constantly crawl websites to search for new content. Every time you update your existing content, it's basically like putting up a big sign that says "check again!" Search engines will notice, re-rank and reorganize your page ranking based on updates.
For faster results, update old content that generates significant traffic to your website. It is very likely that it is already well classified in SERP, so an update will keep them relevant and increase the possibility of obtaining a higher rank.
Use Google Analytics to find popular content and choose the most potential topics for that search.
But of course, don't make unnecessary updates just for doing it. Aim for quality, not quantity. Here are some updates you can do to your articles:
Stay tuned for typos or typos.
Repair broken links. And, even better, link to new sources.
Add new images, infographics or videos.
Improve the accuracy of your content by updating outdated information.
Implementation of an affiliate program
An affiliate program is an association in which site owners pay affiliates (publishers) for sending them traffic or sales. Affiliates often write an article about their product, convince readers to buy and put the reference link.
Many companies choose this strategy today because it is a cost-effective way to drive traffic to your website and increase conversion rates.
Before choosing an affiliate, you should know who your target audience is. Publishers must be attractive to your consumers. Suppose your audience is teenage, publishers with an informal and fun tone of voice can work better for you. Choose wisely and you will get the maximum results.
Internal links
For some unknown reason, many website administrators tend to focus on third-party links and forget to implement internal links. It's a shame because both are equally important for increasing traffic to your website.
Google uses links (internal and external) to determine the value of a page. If there are many links to a page, Google believes that the page is important and will rank well.
So, it is clear how much internal bonding matters, right? That's why every time you create content, it is important that you include internal links to relevant articles. Suppose your post is about starting a business, you can insert links to articles about business ideas and business plans.
Another benefit of internal links is to keep visitors on your website. By providing internal links to relevant pages, visitors will not search for the information they need on the sites of your competition.
Use a CDN to improve the speed of your site
Google wants to offer its users the best browsing experience, so site speed is important in search rankings. As such, improving the speed of the site is imperative if you want to drive traffic to your website.
An excellent way to increase the speed of a site is by using the Content Delivery Network (CDN). It is a group of servers spread all over the world.
When someone requests to visit your site, the nearest server will respond by sending static content. As a result, the loading time is faster due to the short distance between visitors and servers.
Most CDN providers are paid, but you can get one for free with Cloudflare. All you need to do is add your domain name to Cloud flare and update the name servers. You can consult this simple step-by-step guide that will help you configure everything.
Facebook ads
The use of advertising on Facebook has been shown to be an effective way to drive traffic to your site. 30% of marketing specialists think that Facebook is the highest social media platform that offers the highest ROI (return on investment), in terms of digital ads.
Based on average costs, Facebook ads are a cheaper alternative than search engine ads. The average cost per click (CPC) in all industries is $ 1.72, and you decide how much you are willing to spend per day and for how long the ads will run.
The key to using Facebook ads is to make sure every dollar counts. Therefore, you must define your goals when creating a campaign, be it awareness, recognition or conversion.
Awareness: to reach new people and generate interest.
Recognition: to hook people to your website and find more information.
Conversion: to encourage visitors to buy your products.
Then, your job is to create a campaign that attracts the attention of your audience. There are some things you should do:
Write an excellent description: it must be brief, interesting or relatable.
It provides attractive visual elements: these would stop Facebook users when they move and force them to look at your ads. They can be images, infographics or videos.
Update your ads once the campaign ends: change the image and edit the descriptions a bit. If you use the same ads for months, they will lose effectiveness.
Create an informational landing page: you only have a few seconds to prevent visitors from leaving your site, so make sure that the page to which they will be redirected is informative and valuable.
Create a YouTube channel
You must have run into one or two videos in Google search. Most likely, you have watched YouTube videos, as research shows that 88% of the videos on the first page of Google SERP are from YouTube. Therefore, this video platform can be a goldmine to drive traffic to your website.
One way to generate web traffic quickly is by asking your viewers to visit your website and explaining the benefits they will get by doing so. You can do this by saying short sentences like "Take a look at typing perfect.com for a complete course on how to write faster," or put a call-to-action text on the video.
Another easy method that people often overlook is to use the description box. Write a call to action sentence along with your link in the description box.
Advertising on Instagram
Instagram is another social network that is very popular for advertising. It is best suited for those who target a young audience since 71% of its users are less than 35 years old.
As this social platform is owned by Facebook, the way it works is very similar to that of Facebook ads. You can choose the objectives of three categories and use a large number of orientation options (such as age, gender, language, country and many more).
Combine those options by choosing the ones that work best for your brand's goals. Otherwise, your money will be wasted on people who are simply not interested.
We suggest you experiment a lot with the content of your ad. Because Instagram is a visual platform, it is very important to have visually appealing campaigns.
You can use quotes, short informative videos, funny images, infographics, etc. Explore the options and create an ad that really represents your website.
Instagram is a great way to increase traffic to your website!
Influencer Marketing
Social media platforms have changed the way people look for what they need. Now, they admire influencers or those who are experts in their field. Therefore, if used correctly, influencer marketing can drive traffic to your website.
Implementing influencer's marketing is a relatively easy process. Choose the influencers you want to work with, then contact them and ask them to promote your products or services in exchange for a commission.
The best thing about this method is that you don't have to spend a lot of money. Many influential people are happy to receive gifts in exchange for their services.
Sponsoring YouTube channels
Sponsoring YouTube channels is a specific form of influential marketing. You pay creators to make a video in one of the following styles:
A dedicated sponsored video. The full video is about your products (such as unboxing videos or vlogs in which your products are the main focus).
A sponsored mention is when the channel owner advertises your brand or product at some point in the video. The product will not be the main focus of the video, but the Youtubers will explain why it is so useful to have it.
The price for sponsoring a video varies. The bigger the channel, the higher the price. Some channels also set a flat rate (pay per video) while others charge for views.
Some things to consider when choosing a channel are the size of the channel and the display speed.
Participate in LinkedIn
LinkedIn is a very exclusive social networking site, as it has a specific user group: skilled workers and professionals from all over the world. Therefore, this platform is a perfect place to drive traffic to your website dedicated to companies.
First things first, your LinkedIn profile must be complete. Make sure you have the basics covered (like summary, profile picture, website link, etc.). Customize your profile but keep it professional.
Posting company-related content on your LinkedIn will attract visitors to your website. The good thing is that you can target specific audiences that are interested in your industry.
Conclusion
We have shared some of the best free and paid methods to drive traffic to your website. To make it easier, let's take a look at some of the best:
Free methods:
Optimize your website's SEO: this will help search engines track your website easily.
Share content on social media platforms: so your content can reach a wider audience, attracting more traffic.
Update old content: it is very easy to do and will improve your traffic.
Payment methods:
Hire affiliated sellers: it is very profitable since you only pay if you get results.
Work with influential people: they can attract the public and convince your followers to visit your website and make a purchase.
Use Facebook ads: it is the largest social media platform and has the best chance of reaching all kinds of people.
Website owners seek to generate web traffic quickly, and many think they have to spend a lot of money, but as you have seen there are free tricks that work quite well. Try them and see how your website traffic increases!
Triumph TE-1 shades lights on Triumph's Electric future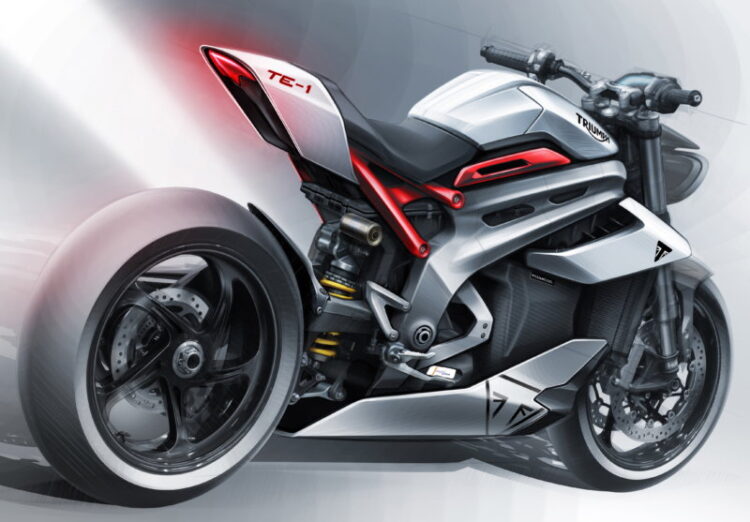 Triumph's half production-ready all-electric prototype has the potential to change the way we think about performance electric motorcycles.
The gradual ditching of pistons has been the recent trend as more and more automotive manufacturers are coming into the game. Triumph is no exception except the fact that Triumph is developing a game-changer electric motorcycle rather than just an electric offering in their lineup. Although there have been really fast electric vehicles out there, the electric motorcycle market has not really gained momentum as compared to electric cars. There's where Triumph is planning to invade the market with its upcoming Electric motorcycle whose prototype name is given as Triumph TE-1. Let's find out what's hot.
When and how did it all start?
About 2 years ago Triumph announced that they are collaborating with Williams Advanced Engineering, Integral Powertrain, and WMG to develop an all-new electric motorcycle platform and all the related integrated systems. The goal is to enhance the credibility and show off the capability of British engineering by developing technology and an ecosystem for the future of electric mobility.
Triumph wanted to develop an electric motorcycle that would be something that no one has ever seen. They have communicated with their customers to know what they want from their future Triumph motorcycle and acted accordingly. Halfway down the development, Triumph has revealed some details about the new drivetrain, battery, and some prototype sketches of the TE-1.
The official sketch- Design
Triumph has officially made statements about the upcoming electric motorcycle to be inspired from their street and speed triple family and their released sketches depict the same. It draws upon the key design features of their naked bike lineup but with an even more angular, sharp, and slanted forward stance.
The official sketches reflect a careful overlapping of the traditional Triumph design elements along with futuristic design hints. Even with all its eye-catching lines and design, the Triumph TE 1 concept doesn't scream about its electric drivetrain and looks quite conventional.
The drivetrain-
Triumph along with the collaborating company- The Integral Powertrain has tried to make the drivetrain as light as possible and as compact as possible. This is achieved by integrating the electric motor with the inverter into a single compact unit. The resultant motor has been tremendously light and small as compared to anything available on the market, with the scale tipping just over 10 kgs.
Not just the weight, but the power output density has been taken care of as well. Intensive focus and effort have been given by the collaboration to make an electric drivetrain capable of squeezing a lot of power from itself. As a result, the mere 10kg engine was able to produce over 130kw (180bhp) of power in a bench test, which is unmatched by any standards.
The Heart of the Triumph TE-1
At the heart of any electric vehicle, the battery has been the main limiting factor in terms of performance, weight, range, and reliability. Triumph has taken feedbacks from all its potential customers and designed everything according to what they want in a performance electric motorcycle. The battery pack is designed in such a way to ensure the power delivery is constant regardless of battery charge level, whereas other EVs will witness a drop in performance as the charge plummets.WAE merged two cell chemistry thus enhancing high energy density as well as high power density, providing more power for a longer period of time. With the resultant battery pack, they have pushed the boundaries in the battery department to make the unit as compact and as light as possible while making sure of the optimum position of the battery pack within the frameset. This would ensure a lightweight machine with a perfect distribution which would make for a fantastic handling motorcycle.
What about the production-ready model?
Normally the production-ready version of all vehicles differs quite a bit from the concept version, but we could see a near-identical styling of the production-ready model from the concept Triumph TE 1 as it's not like any other offering from Triumph stable.
Triumph also officially stated that a rideable version of the prototype model is on the cards in 2021, however, the production version could take another year to be revealed. Sadly Triumph might not bring it to the Indian shores anytime soon. Considering the electric vehicle price in India to be highly sensitive, Triumph might not want to risk the failure of such a premium offering in the Indian Market
Conclusion
The prototype Triumph TE-1 is an all-out effort to develop not just a revolutionary electric performance-oriented motorcycle, but develop an advanced, refined, and flawless technology for futureproofing performance-oriented motorcycles. With the new technology, Triumph can successfully end the stereotype of electric motorcycles to be slow, boring heavy, and less capable, as the new TE 1 is a good 80% more powerful than its closest competitor, Harley Davidson livewire and the Zero SR/S. With a major Motorcycle manufacturer like Triumph, taking a huge stride in the Electric motorcycle market, their production-ready version of the TE 01 seems to be a start of a new era of two-wheeled Electric mobility. But again,shiftup.club always gives significance to the charging infrastructure before the EV themselves. Thus Triumph along with other manufacturers needs to step into the charging infrastructure as well, thus helping to create an entire electric ecosystem for two-wheelers. If everything goes well, Triumph along with its collaboration has the potential to do to the electric two-wheeler market what Tesla did to the Electric car market.
World's 10 Most Expensive Laptops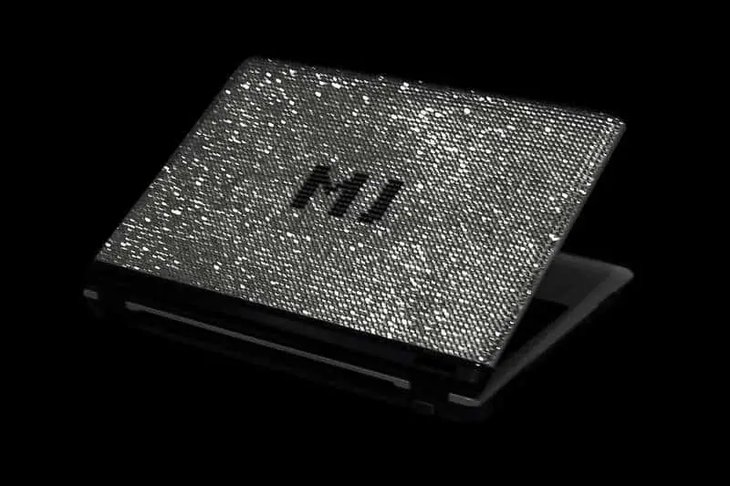 The evolution of technology has surprised humanity. There is no more requirement for an old desktop computer. The most expensive laptops (Gaming Laptops) have taken their place. Technology becomes cheaper when it gets excessive use. But, the applications make a device expensive. If a laptop is high-priced, the first and foremost feature is to ensure security from cyber theft.
The advancement of Artificial Intelligence shows that there will be more and more expensive, smarter, and rugged laptops developed shortly.
A laptop has several features. Everyone may define the expensiveness of laptops differently. One may consider the gold or diamond plating the essential element that makes it expensive. The other may take its power as a critical characteristic. But the price is a vital feature in the perspective of expensiveness.
Let us see the top ten most expensive laptops.
1. MJ's Swarovski & Diamond Studded Notebook
MJ's Swarovski & Diamond Studded Notebook is number 1 as the most expensive laptop in the world. Its price is 3.5 million US Dollars. Now, what makes it costly? Its body is gold and diamond plated. Its colour is black and white. Its other expensive versions include Sony Vaio BlackWood, Asus Lamborghini Platinum Crocodile, ASUS Epic VIP Swarovski, and Acer Ferrari Gold Python. It contains high-priced leather, such as croc or snakeskin, luxury gadgets accessories, and a gold-coloured mouse.
2. Luvaglio: one million dollar laptop
Luvaglio is the world's second most expensive laptop, costing 1 million US Dollars. There are diamonds embedded in the body of this laptop. Its memory is 128 GB and is available in metal as well as wood. It comes with ten years warranty. Its screen is 17", having a self-cleaning feature. The Luvaglio laptop supports fingerprint ignition, thus providing complete security from theft or misuse. It powers on/off from a diamond button. It is a fully customized laptop, i.e., the user can set the design, specs, and material according to his own choice.
3. Tulip EGO Diamond
A Dutch company has specifically designed the Tulip EGO Diamond laptop for those who can afford it. It is worth 355k US Dollars. Its memory is 160 GB, RAM is 2 GB, and the processor is AMD. It is made up of white-colored golden plates of solid palladium and eighty carats diamonds. Even the tulip logo has been made using two square-cut rubies. It is more suitable for a typical user than for a professional because its design is more attractive than its functionality.
4. EGO FOR BENTLEY
EGO is a famous brand that has introduced a car and a laptop matching the vehicle shape. Its cost is 20000 US Dollars. Its manual decoration of white gold and leather cover makes it expensive. Its memory is 160 GB, and the processor is AMD Turion four mobile processor. The company has only issued 250 laptops complementing their car. It is a multi-tasking computer. It contains twelve specific keys shortcuts to various applications, including a webcam, Bluetooth, and WiFi.
5. VOODOO ENVY H171
Voodoo Envy H171 comes in two versions. The cheaper one costs around 4500 USD while the expensive one is worth 8500 US Dollars. It comes with twenty-four designs. The user can choose whatever design he likes. Its memory is 600 GB with three drives, and the processor is Core 2 extreme. It has a 1.3 MP camera, and the hard disk is dual. Its screen is seventeen inches. The company launched its first version in 2007. The tech gurus considered it the most expensive and powerful laptop and objected to its price.
6. MacBook Pro 24 Karat Gold
Apple MacBooks are very expensive all around the world. Now, it introduces MacBook Pro costing 6000 US Dollars. It will not be wrong to say that Apple has showered this laptop with gold.
There is a diamond fixed in its logo. It has become much popular in the tech community. Its memory is 256 GB, and Apple has used a soft touch technique to design it.
7. ROCK XTREME SL8
Rock Xtreme is the 7th most expensive laptop worldwide. It is a gaming laptop and, no doubt, the most powerful one. Its price is 5500 US Dollars in the market. It also has another great feature, making it a single laptop, i.e., its speed is the fastest. You will be curious to know about the processor that makes it so. That is Intel Core 2-Quad. Its memory is 256 GB, and the company is based in the United Kingdom. Unfortunately, Rock Xtreme could not get as much success in the UK as they expected.
8. ALIENWARE AREA 51 M15X
In the ranking of most expensive laptops, ALIENWARE AREA 51 M15X is at 8th rank. Its market price is 5000 US Dollars. Its speed is ultra-fast and looks quite sophisticated. Its memory is 200 GB, and the processor is Intel Core 2 Extreme X9000. It could not get many sales because of its clumsy and massive appearance.
9. LENOVO THINKPAD W700DS
Lenovo Thinkpad W700DS costs 4500 US Dollars. Its performance is high because of its 4GB RAM. It comes with 128 GB memory and Intel Core 3 Extreme QX9300 processor. Its unique feature is its auxiliary screen, i.e., 1st dual display laptop in the whole world. It boots in a short time, say 1 minute or even less. But now, the company has stopped selling it.
10. DELL M6400 LAPTOP
The performance of the Dell M6400 is excellent. It costs 3000 US Dollars. Concerning the price, we can rank it the 10th most expensive laptop around the globe. The tech gurus regard it as the best scalable laptop. Its storage capacity is one TB. The interface used in this laptop is SATA. It is suitable for professional developers, designers, analysts, animators, and engineers.
Muneer Lyati- a Mechanical Engineer in Saudi Arabia, is famous for his research on the automobile industry.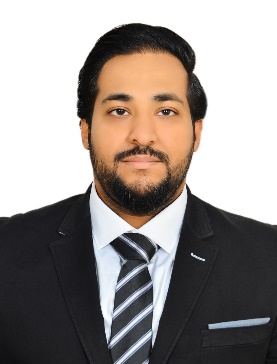 Mecca, Saud Arabia (August 27, 2021): Muneer Majahed Lyati is a brilliant and successful mechanical engineer who assumes a fundamental part in propelling the car business. Because of his mastery in motors and vehicles, the trained specialist has successfully trained freshers.
Muneer Lyati was born on November 16, 1982, in Mecca, a city in Saudi Arabia. He accomplished his Bachelor of Science in Mechanical Engineering in the wake of continuing from Jeddah College of Technology. The vehicle business exceptionally propelled him. He achieved monstrous recognition in his 20s and thrived in the space due to his stunning specialized data, the scope of capacities, and high GPA of 3.86 out of 5.
Muneer has made his name in the automobile industry. He is much famous in the Arabian continent. He received many awards at domestic levels for his achievement. He is known for his achievement in Electric vehicles.
Muneer has consistently been an all-rounder, and even in his school days, he dealt with the extra educational program and studies well together. Being a secretary for the engineering student association, Lyati experienced composing updates, requiring minutes of the association, and introducing them to the individuals.
It further developed his relational abilities, and presently he has excellent order of talking and composing English. He additionally went through a short instructional class in English, which further cleaned his abilities.
Lyati's English courses empowered him to figure out how to talk familiar English and compose articles about electric vehicles in English. His distributed compositions incorporate articles about artificial intelligence and electric vehicle.
Mr. Lyati has significant computer abilities also, as he took courses in his school. These abilities remember working for PowerPoint introductions and utilizing MS-Excel, MS-Word, Mat Lab, Auto Cad, Solid System, SAP framework, and Carriage work.
Muneer Lyati has been able to fulfill his objectives because of his individuality and hard work. He has accumulated a great deal of skill and prepared various understudies throughout his ten years in the field. He respects how data has no age limit and that learning and growing new capacities have no limits. He means to assemble his disconnected store before long, which will be reported on his site, where he will likewise declare his impending advancements.