Digital Marketing, a Powerful Tool for Online Marketing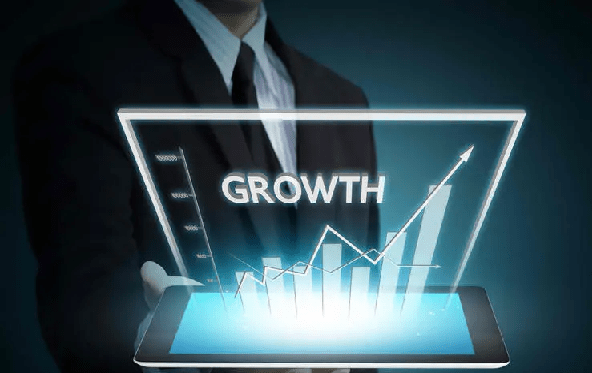 The Internet has become an essential communication channel in the design of marketing strategies, both for B2B companies (trade between companies) and B2C (trade with consumers). However, some heads of SMEs hesitate to use digital marketing tools, sometimes for lack of time, but especially for lack of knowledge.
Let's demystify internet marketing.
WHAT IS DIGITAL MARKETING?
Digital marketing is all the activities carried out by businesses on the Internet. This includes websites, blogs, social media, online advertising, and newsletters. Given the speed at which the Internet is evolving, a definition of digital marketing must be broad and inclusive.
WHY DIGITAL MARKETING?
Digital marketing: being present for its customers
One of the principles of modern marketing is to be present where customers are most likely to consume and to provide them with content that meets their expectations. However, according to recent data, we note that:
70% of adult Quebec consumers research the Internet before purchasing a product or service;
50% of adult consumers buy products online. The Quebec market was estimated at $ 6.6 billion in 2014;
23% of online purchases were made through a search in a search engine;
5% of online purchases come directly from social media.
Thus, Quebec consumers are connected to the Internet, have already integrated into their online shopping habits, and now, their information search process involves research and comparison of products online. On the Internet, in social media, in particular, consumers reproduce the phenomenon of word of mouth, but on a larger scale. It has, therefore, become essential for companies selling to individuals to be present online in order to be found.
The logic is the same for companies selling to other companies. According to a Statistics Canada survey, we learn that in 2013, 47% of Canadian businesses bought products or services online. The market value is considerable: $ 136 billion!
In addition, these companies have a purchasing behavior similar to that of consumers: they carry out online research, inform themselves and make decisions based on the information obtained. In this case, too, your business must visible on the Internet.
To be visible, you must first know what consumers want. This is the stage of strategic thinking.
STRATEGIC THINKING
Before embarking on the acquisition of digital marketing tools, it is essential to take a moment to reflect and a game plan:
who are your clients?
Their needs?
Their purchasing behaviors, especially on the internet?
What are your competitive or competitive advantages?
What are your goals?
This reflection will allow you to identify with better precision the tools to use to effectively reach your customers and, above all, to engage with them a constructive conversation which will ultimately allow you to generate sales.
Once you have identified the most effective communication needs and channels to reach your customers, you need to determine the content that will generate the most engagement from them.
CONTENT, KEY TO DIGITAL MARKETING
Creating relevant content is one of the keys to digital marketing. Consumers who search the Internet are looking for information to answer a problem, not advertisements. It is therefore essential that the content that your business creates meets at least one customer need.
The idea behind creating content is simple: it's about establishing your credibility in your area of ​​expertise. In other words, it's about creating your trademark. Thus, consumers who do not know you can discover you, start a relationship of trust with your brand, and ultimately, this relationship may lead to a sale.
With clients, the content you create will consolidate your positioning, thus facilitating their loyalty.
SOME DIGITAL MARKETING TOOLS
Blog or website?
A blog is a website in itself. The difference with the site lies in its dynamism: while the website is not very interactive, the blog is designed for your business to publish content on it, be it articles, videos or infographics. This is the focal point of your digital marketing strategy
Online Store
The online store is used to sell your products on the Internet. In a way, it completes your "place" strategy in your marketing plan by reaching customers who prefer to shop online.
Social media
Consumers are very active in social media, especially on Facebook and Youtube. There are a lot of them and each of the social media plays an interesting role. Their proper use is based on strategic thinking you have done.
Newsletters
Info letters (newsletter) are a preferred tool in your strategies. Your customers, by giving you their email, give you permission to send them relevant information. Often, the newsletter is produced from your website and it lands directly with your customers, which social media also fails to achieve directly.
Online advertising
Google AdWords and Facebook offer tools to publicize your business that work very well, in the sense that their tools allow you to distribute your advertisements by reaching your target customers with great precision and at a significantly lower cost than in traditional media. Advertising can be used to attract consumers to your website and put them in interaction with the content.
In summary, the central pillar of a good digital marketing strategy is your customers. In today's world, the companies that stand out among their customers are those that have established a strong positioning for their brand in the channels where their consumers are most receptive: digital marketing tools.
Rewrite Any Text, Any Word
A better, reliable rewording tool uses sophisticated technology and a combination of suggestions to generate unique content by making smart decisions on your behalf. Here's how to use it: Start typing or copy-paste text in the provided box below, and click on the Start Rewriting button.