Digital Marketing, a Powerful Tool for Online Marketing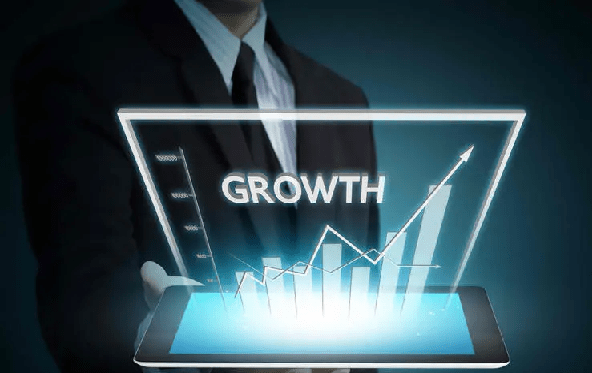 The Internet has become an essential communication channel in the design of marketing strategies, both for B2B companies (trade between companies) and B2C (trade with consumers). However, some heads of SMEs hesitate to use digital marketing tools, sometimes for lack of time, but especially for lack of knowledge.
Let's demystify internet marketing.
WHAT IS DIGITAL MARKETING?
Digital marketing is all the activities carried out by businesses on the Internet. This includes websites, blogs, social media, online advertising, and newsletters. Given the speed at which the Internet is evolving, a definition of digital marketing must be broad and inclusive.
WHY DIGITAL MARKETING?
Digital marketing: being present for its customers
One of the principles of modern marketing is to be present where customers are most likely to consume and to provide them with content that meets their expectations. However, according to recent data, we note that:
70% of adult Quebec consumers research the Internet before purchasing a product or service;
50% of adult consumers buy products online. The Quebec market was estimated at $ 6.6 billion in 2014;
23% of online purchases were made through a search in a search engine;
5% of online purchases come directly from social media.
Thus, Quebec consumers are connected to the Internet, have already integrated into their online shopping habits, and now, their information search process involves research and comparison of products online. On the Internet, in social media, in particular, consumers reproduce the phenomenon of word of mouth, but on a larger scale. It has, therefore, become essential for companies selling to individuals to be present online in order to be found.
The logic is the same for companies selling to other companies. According to a Statistics Canada survey, we learn that in 2013, 47% of Canadian businesses bought products or services online. The market value is considerable: $ 136 billion!
In addition, these companies have a purchasing behavior similar to that of consumers: they carry out online research, inform themselves and make decisions based on the information obtained. In this case, too, your business must visible on the Internet.
To be visible, you must first know what consumers want. This is the stage of strategic thinking.
STRATEGIC THINKING
Before embarking on the acquisition of digital marketing tools, it is essential to take a moment to reflect and a game plan:
who are your clients?
Their needs?
Their purchasing behaviors, especially on the internet?
What are your competitive or competitive advantages?
What are your goals?
This reflection will allow you to identify with better precision the tools to use to effectively reach your customers and, above all, to engage with them a constructive conversation which will ultimately allow you to generate sales.
Once you have identified the most effective communication needs and channels to reach your customers, you need to determine the content that will generate the most engagement from them.
CONTENT, KEY TO DIGITAL MARKETING
Creating relevant content is one of the keys to digital marketing. Consumers who search the Internet are looking for information to answer a problem, not advertisements. It is therefore essential that the content that your business creates meets at least one customer need.
The idea behind creating content is simple: it's about establishing your credibility in your area of ​​expertise. In other words, it's about creating your trademark. Thus, consumers who do not know you can discover you, start a relationship of trust with your brand, and ultimately, this relationship may lead to a sale.
With clients, the content you create will consolidate your positioning, thus facilitating their loyalty.
SOME DIGITAL MARKETING TOOLS
Blog or website?
A blog is a website in itself. The difference with the site lies in its dynamism: while the website is not very interactive, the blog is designed for your business to publish content on it, be it articles, videos or infographics. This is the focal point of your digital marketing strategy
Online Store
The online store is used to sell your products on the Internet. In a way, it completes your "place" strategy in your marketing plan by reaching customers who prefer to shop online.
Social media
Consumers are very active in social media, especially on Facebook and Youtube. There are a lot of them and each of the social media plays an interesting role. Their proper use is based on strategic thinking you have done.
Newsletters
Info letters (newsletter) are a preferred tool in your strategies. Your customers, by giving you their email, give you permission to send them relevant information. Often, the newsletter is produced from your website and it lands directly with your customers, which social media also fails to achieve directly.
Online advertising
Google AdWords and Facebook offer tools to publicize your business that work very well, in the sense that their tools allow you to distribute your advertisements by reaching your target customers with great precision and at a significantly lower cost than in traditional media. Advertising can be used to attract consumers to your website and put them in interaction with the content.
In summary, the central pillar of a good digital marketing strategy is your customers. In today's world, the companies that stand out among their customers are those that have established a strong positioning for their brand in the channels where their consumers are most receptive: digital marketing tools.
Triumph TE-1 shades lights on Triumph's Electric future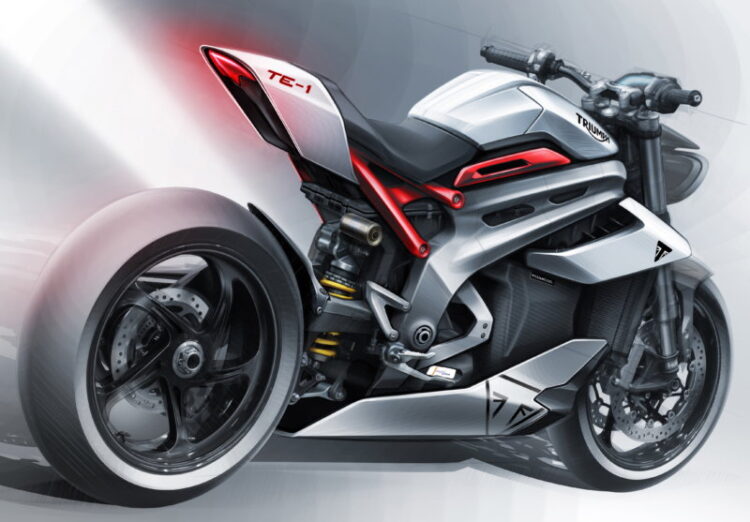 Triumph's half production-ready all-electric prototype has the potential to change the way we think about performance electric motorcycles.
The gradual ditching of pistons has been the recent trend as more and more automotive manufacturers are coming into the game. Triumph is no exception except the fact that Triumph is developing a game-changer electric motorcycle rather than just an electric offering in their lineup. Although there have been really fast electric vehicles out there, the electric motorcycle market has not really gained momentum as compared to electric cars. There's where Triumph is planning to invade the market with its upcoming Electric motorcycle whose prototype name is given as Triumph TE-1. Let's find out what's hot.
When and how did it all start?
About 2 years ago Triumph announced that they are collaborating with Williams Advanced Engineering, Integral Powertrain, and WMG to develop an all-new electric motorcycle platform and all the related integrated systems. The goal is to enhance the credibility and show off the capability of British engineering by developing technology and an ecosystem for the future of electric mobility.
Triumph wanted to develop an electric motorcycle that would be something that no one has ever seen. They have communicated with their customers to know what they want from their future Triumph motorcycle and acted accordingly. Halfway down the development, Triumph has revealed some details about the new drivetrain, battery, and some prototype sketches of the TE-1.
The official sketch- Design
Triumph has officially made statements about the upcoming electric motorcycle to be inspired from their street and speed triple family and their released sketches depict the same. It draws upon the key design features of their naked bike lineup but with an even more angular, sharp, and slanted forward stance.
The official sketches reflect a careful overlapping of the traditional Triumph design elements along with futuristic design hints. Even with all its eye-catching lines and design, the Triumph TE 1 concept doesn't scream about its electric drivetrain and looks quite conventional.
The drivetrain-
Triumph along with the collaborating company- The Integral Powertrain has tried to make the drivetrain as light as possible and as compact as possible. This is achieved by integrating the electric motor with the inverter into a single compact unit. The resultant motor has been tremendously light and small as compared to anything available on the market, with the scale tipping just over 10 kgs.
Not just the weight, but the power output density has been taken care of as well. Intensive focus and effort have been given by the collaboration to make an electric drivetrain capable of squeezing a lot of power from itself. As a result, the mere 10kg engine was able to produce over 130kw (180bhp) of power in a bench test, which is unmatched by any standards.
The Heart of the Triumph TE-1
At the heart of any electric vehicle, the battery has been the main limiting factor in terms of performance, weight, range, and reliability. Triumph has taken feedbacks from all its potential customers and designed everything according to what they want in a performance electric motorcycle. The battery pack is designed in such a way to ensure the power delivery is constant regardless of battery charge level, whereas other EVs will witness a drop in performance as the charge plummets.WAE merged two cell chemistry thus enhancing high energy density as well as high power density, providing more power for a longer period of time. With the resultant battery pack, they have pushed the boundaries in the battery department to make the unit as compact and as light as possible while making sure of the optimum position of the battery pack within the frameset. This would ensure a lightweight machine with a perfect distribution which would make for a fantastic handling motorcycle.
What about the production-ready model?
Normally the production-ready version of all vehicles differs quite a bit from the concept version, but we could see a near-identical styling of the production-ready model from the concept Triumph TE 1 as it's not like any other offering from Triumph stable.
Triumph also officially stated that a rideable version of the prototype model is on the cards in 2021, however, the production version could take another year to be revealed. Sadly Triumph might not bring it to the Indian shores anytime soon. Considering the electric vehicle price in India to be highly sensitive, Triumph might not want to risk the failure of such a premium offering in the Indian Market
Conclusion
The prototype Triumph TE-1 is an all-out effort to develop not just a revolutionary electric performance-oriented motorcycle, but develop an advanced, refined, and flawless technology for futureproofing performance-oriented motorcycles. With the new technology, Triumph can successfully end the stereotype of electric motorcycles to be slow, boring heavy, and less capable, as the new TE 1 is a good 80% more powerful than its closest competitor, Harley Davidson livewire and the Zero SR/S. With a major Motorcycle manufacturer like Triumph, taking a huge stride in the Electric motorcycle market, their production-ready version of the TE 01 seems to be a start of a new era of two-wheeled Electric mobility. But again,shiftup.club always gives significance to the charging infrastructure before the EV themselves. Thus Triumph along with other manufacturers needs to step into the charging infrastructure as well, thus helping to create an entire electric ecosystem for two-wheelers. If everything goes well, Triumph along with its collaboration has the potential to do to the electric two-wheeler market what Tesla did to the Electric car market.
World's 10 Most Expensive Laptops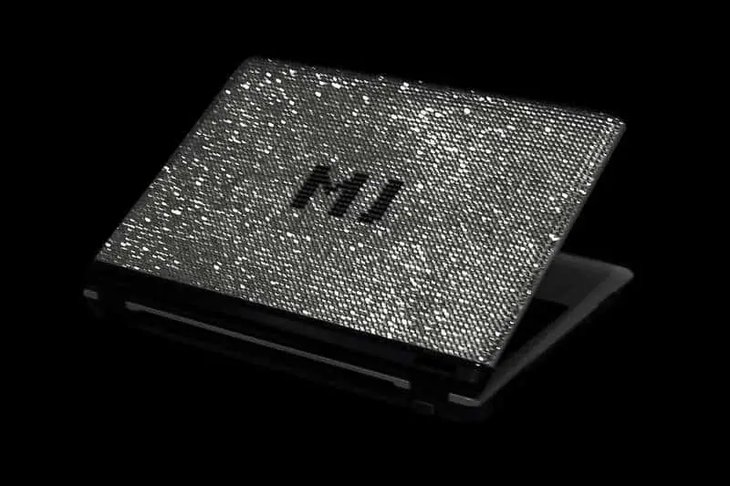 The evolution of technology has surprised humanity. There is no more requirement for an old desktop computer. The most expensive laptops (Gaming Laptops) have taken their place. Technology becomes cheaper when it gets excessive use. But, the applications make a device expensive. If a laptop is high-priced, the first and foremost feature is to ensure security from cyber theft.
The advancement of Artificial Intelligence shows that there will be more and more expensive, smarter, and rugged laptops developed shortly.
A laptop has several features. Everyone may define the expensiveness of laptops differently. One may consider the gold or diamond plating the essential element that makes it expensive. The other may take its power as a critical characteristic. But the price is a vital feature in the perspective of expensiveness.
Let us see the top ten most expensive laptops.
1. MJ's Swarovski & Diamond Studded Notebook
MJ's Swarovski & Diamond Studded Notebook is number 1 as the most expensive laptop in the world. Its price is 3.5 million US Dollars. Now, what makes it costly? Its body is gold and diamond plated. Its colour is black and white. Its other expensive versions include Sony Vaio BlackWood, Asus Lamborghini Platinum Crocodile, ASUS Epic VIP Swarovski, and Acer Ferrari Gold Python. It contains high-priced leather, such as croc or snakeskin, luxury gadgets accessories, and a gold-coloured mouse.
2. Luvaglio: one million dollar laptop
Luvaglio is the world's second most expensive laptop, costing 1 million US Dollars. There are diamonds embedded in the body of this laptop. Its memory is 128 GB and is available in metal as well as wood. It comes with ten years warranty. Its screen is 17", having a self-cleaning feature. The Luvaglio laptop supports fingerprint ignition, thus providing complete security from theft or misuse. It powers on/off from a diamond button. It is a fully customized laptop, i.e., the user can set the design, specs, and material according to his own choice.
3. Tulip EGO Diamond
A Dutch company has specifically designed the Tulip EGO Diamond laptop for those who can afford it. It is worth 355k US Dollars. Its memory is 160 GB, RAM is 2 GB, and the processor is AMD. It is made up of white-colored golden plates of solid palladium and eighty carats diamonds. Even the tulip logo has been made using two square-cut rubies. It is more suitable for a typical user than for a professional because its design is more attractive than its functionality.
4. EGO FOR BENTLEY
EGO is a famous brand that has introduced a car and a laptop matching the vehicle shape. Its cost is 20000 US Dollars. Its manual decoration of white gold and leather cover makes it expensive. Its memory is 160 GB, and the processor is AMD Turion four mobile processor. The company has only issued 250 laptops complementing their car. It is a multi-tasking computer. It contains twelve specific keys shortcuts to various applications, including a webcam, Bluetooth, and WiFi.
5. VOODOO ENVY H171
Voodoo Envy H171 comes in two versions. The cheaper one costs around 4500 USD while the expensive one is worth 8500 US Dollars. It comes with twenty-four designs. The user can choose whatever design he likes. Its memory is 600 GB with three drives, and the processor is Core 2 extreme. It has a 1.3 MP camera, and the hard disk is dual. Its screen is seventeen inches. The company launched its first version in 2007. The tech gurus considered it the most expensive and powerful laptop and objected to its price.
6. MacBook Pro 24 Karat Gold
Apple MacBooks are very expensive all around the world. Now, it introduces MacBook Pro costing 6000 US Dollars. It will not be wrong to say that Apple has showered this laptop with gold.
There is a diamond fixed in its logo. It has become much popular in the tech community. Its memory is 256 GB, and Apple has used a soft touch technique to design it.
7. ROCK XTREME SL8
Rock Xtreme is the 7th most expensive laptop worldwide. It is a gaming laptop and, no doubt, the most powerful one. Its price is 5500 US Dollars in the market. It also has another great feature, making it a single laptop, i.e., its speed is the fastest. You will be curious to know about the processor that makes it so. That is Intel Core 2-Quad. Its memory is 256 GB, and the company is based in the United Kingdom. Unfortunately, Rock Xtreme could not get as much success in the UK as they expected.
8. ALIENWARE AREA 51 M15X
In the ranking of most expensive laptops, ALIENWARE AREA 51 M15X is at 8th rank. Its market price is 5000 US Dollars. Its speed is ultra-fast and looks quite sophisticated. Its memory is 200 GB, and the processor is Intel Core 2 Extreme X9000. It could not get many sales because of its clumsy and massive appearance.
9. LENOVO THINKPAD W700DS
Lenovo Thinkpad W700DS costs 4500 US Dollars. Its performance is high because of its 4GB RAM. It comes with 128 GB memory and Intel Core 3 Extreme QX9300 processor. Its unique feature is its auxiliary screen, i.e., 1st dual display laptop in the whole world. It boots in a short time, say 1 minute or even less. But now, the company has stopped selling it.
10. DELL M6400 LAPTOP
The performance of the Dell M6400 is excellent. It costs 3000 US Dollars. Concerning the price, we can rank it the 10th most expensive laptop around the globe. The tech gurus regard it as the best scalable laptop. Its storage capacity is one TB. The interface used in this laptop is SATA. It is suitable for professional developers, designers, analysts, animators, and engineers.
Muneer Lyati- a Mechanical Engineer in Saudi Arabia, is famous for his research on the automobile industry.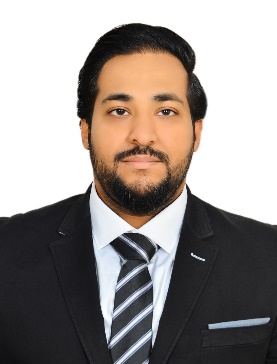 Mecca, Saud Arabia (August 27, 2021): Muneer Majahed Lyati is a brilliant and successful mechanical engineer who assumes a fundamental part in propelling the car business. Because of his mastery in motors and vehicles, the trained specialist has successfully trained freshers.
Muneer Lyati was born on November 16, 1982, in Mecca, a city in Saudi Arabia. He accomplished his Bachelor of Science in Mechanical Engineering in the wake of continuing from Jeddah College of Technology. The vehicle business exceptionally propelled him. He achieved monstrous recognition in his 20s and thrived in the space due to his stunning specialized data, the scope of capacities, and high GPA of 3.86 out of 5.
Muneer has made his name in the automobile industry. He is much famous in the Arabian continent. He received many awards at domestic levels for his achievement. He is known for his achievement in Electric vehicles.
Muneer has consistently been an all-rounder, and even in his school days, he dealt with the extra educational program and studies well together. Being a secretary for the engineering student association, Lyati experienced composing updates, requiring minutes of the association, and introducing them to the individuals.
It further developed his relational abilities, and presently he has excellent order of talking and composing English. He additionally went through a short instructional class in English, which further cleaned his abilities.
Lyati's English courses empowered him to figure out how to talk familiar English and compose articles about electric vehicles in English. His distributed compositions incorporate articles about artificial intelligence and electric vehicle.
Mr. Lyati has significant computer abilities also, as he took courses in his school. These abilities remember working for PowerPoint introductions and utilizing MS-Excel, MS-Word, Mat Lab, Auto Cad, Solid System, SAP framework, and Carriage work.
Muneer Lyati has been able to fulfill his objectives because of his individuality and hard work. He has accumulated a great deal of skill and prepared various understudies throughout his ten years in the field. He respects how data has no age limit and that learning and growing new capacities have no limits. He means to assemble his disconnected store before long, which will be reported on his site, where he will likewise declare his impending advancements.