5 Reasons Online Stores Must Have a Website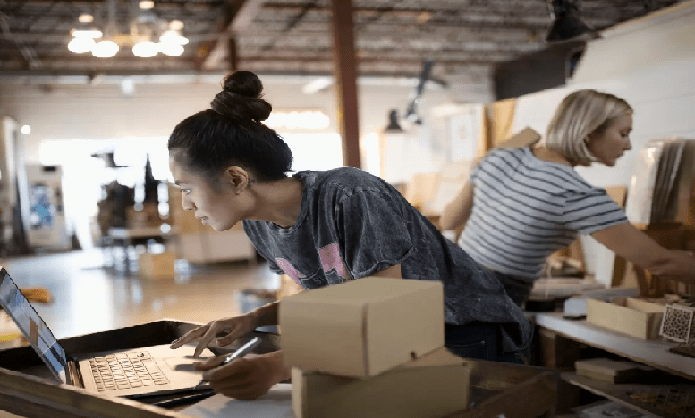 Online stores are no stranger to the people of the 21st century. Shopping online has become a new habit of society. The convenience of shopping offered from online shopping makes it loved by people. Online shopping can be done through social media, marketplaces, and online store websites.
People began to flock to sell online because of the great interest in online shopping. Even so, there are still many who do not know that an online store must have a website. Some online stores rely on social media or the marketplace alone. Even though the function of this website is very much for an online store.
Here are five reasons websites are important for online stores
Suitable for Any Type of Business
Online stores that must have a website are not limited to certain types of businesses. From the food business, clothing, cosmetics, electronics, to the accessories business, you can also take advantage of the website.
The appearance of the website can be adjusted to the type of business that is involved. Free and paid themes are also widely available on the internet to beautify online store websites. So whatever the business, you must have a website.
Can Be Independent
It's different from selling in marketplaces like Lazada, Zalora, or Tokopedia. Selling with a website makes us more flexible. If selling on the marketplace, we must follow the rules applied by the marketplace. We can make our own promos if we have our own online store website.
It's not that we have to pull our products in the marketplace, but we open a "new shop" on the website. So customers have more choices. They can buy through the marketplace or website.
Online Stores with More Trusted Website
Having an official website for an online store makes our online store more trustworthy. According to Merrill Research, 89 percent of customers trust an online store that has a website more.
If our online store is more trusted, of course, more customers will come to our store and buy our products. In addition, by having an online store website, it will be easier for us to appear on the Google search engine.
So when someone searches for our online store on Google, they can find our online store easily because we have a website.
Inexpensive
Make a cheap website? Compared to a few years ago, creating a website is now cheaper because of technological advances.
Many companies provide cheap website creation services. This allows you to have a website quickly and of course at a low price.
The website from such is equipped with a premium theme and is compatible with WooCommerce. So this type of service is suitable for those who want to create an online store website.
Can be done by anyone
Currently creating a website is not only done by developers. People who don't come from an IT background can easily create a website.
In a previous article, I discussed how to create an online store with WordPress. WordPress is indeed friendly for anyone to use. From large companies to small-scale online stores are using WordPress.
If you are still not confident to create a website or are too busy, you can also use a website creation service. Many companies provide website creation services with various price ranges and specifications.