How to Make a YouTube Intro with Best YouTube Intro Makers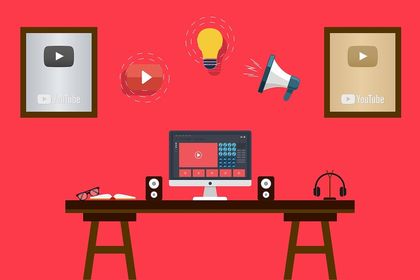 The first thirty seconds of your video can make or break it. Creating excellent YouTube video intros is essential to give your videos a great start. Intros can significantly improve your video's engagement rates and can also determine whether viewers will stick with your video till the end.
If you aren't aware of what a YouTube intro is, it's a short clip included at the beginning of the video. Depending on your content type and style of video, it could be an introduction to the topic you're covering or a quick look at what the video is about.
As the saying goes, intros are all about making that first best impression. It sets the tone for your video, gives a quick glimpse of what to expect, and is also a proven way to get viewers excited.
If you've never created a YouTube video intro before, it's easier than you think. We have compiled a list of some of the crucial things to consider when creating YouTube intros, along with some of the best tools you can use for the same.
Tips for Making Jaw-Dropping Intros
Keep It Short
The most valuable tip you can get when making YouTube introductions is regarding their lengths. In short, keep it short. If it lasts for too long, viewers are more likely to get bored and move to another video.
A length of five to ten seconds is typically the maximum you can go. Of course, the length of the ideal YouTube intro can vary among channels and also the type of content you publish. To find the magic number, experiment with multiple lengths in different videos and compare their engagement rates. Even better, you could directly ask your loyal subscribers about what they think is an ideal YouTube intro length.
Use Music
As mentioned earlier, YouTube intros have the power to set the tone of your video. To make the most out of it, use enthralling audio tracks that grab the attention of the viewers and entice them to stay around till the end of the video.
If you're just starting out with your YouTube channel and want to save costs, there are numerously royalty-free soundtracks available. If you have the required budget, you can produce an intro audio track, which will be useful for branding. The next time a viewer hears the track, they will know it's your video.
Stick To the Point
Don't confuse the viewer. If a video's intro doesn't make sense or match what your video is about, your viewers will be agitated. Including an irrelevant intro video is similar to including a click-bait thumbnail.
The key here is to be empathetic to the viewers. Think about how they will benefit from the intro. Always remember that an uninterested viewer is always better than an upset viewer. Not all subscribers will find all of your videos interesting. An intro can help them understand whether the video is something they would want to watch. If you trick them, they're highly likely to unsubscribe.
Branding Is Important
As mentioned above, your video's intro should help with brand awareness. Make sure you include your channel's name in the intro. Additionally, if viable, stay consistent with the elements used in the intro. This includes audio tracks, graphical elements, and style of intro. Of course, you can experiment with multiple styles and change the intro theme, for example, a Christmas-themed intro. But the idea is to make the intros as recognizable to your audience as possible.
Tools to Make Engaging YouTube Intros
There are several YouTube intro maker tools available. Some of them are paid, while some are free. Some of them are meant especially for creating YouTube intros, while others can help you make intros for any kind of video. Likewise, some tools let you start from scratch while others offer templates. The following are a few of the best YouTube intro makers.
InVideo lets you create unskippable YouTube intros effortlessly. The platform comes with more than 5000 templates to choose from and also has several industry-specific designs. It's a powerful YouTube intro maker that you can use for almost all of your video editing projects. You can select from thousands of videos and images available in the library and make videos in just 5 minutes.
Animaker is another tool that lets you create intros without much effort. You can pick a template of your choice or start from scratch. You can make the video more engaging by adding music from its massive music library. You can also create custom characters and select from more than 30,000 animated assets.
Clipchamp is a free YouTube intro-making tool that lets you create professional introductions. It's useful for brand building as you can choose from different colors, fonts, and effects that fit your channel the best. There are numerous customizable templates to choose from and there's a massive stock library with a huge number of royalty-free audio and video files.
Renderforest lets you create broadcast-quality YouTube intros in a couple of minutes. Users of any design skill level can use this tool to create a high-quality introduction video. The tool comes with a vast library of templates to choose from and also lets you upload your logo.
Motionden makes intro making an easy task. You can choose from hundreds of ready-made templates which cater to the needs of different industries. The platform lets you customize almost every element of templates, allowing you to effortlessly brand your intros.
VideoCreek is another intro-making platform that lets you create eye-catching intros online. You can include text elements, tweak the transitions, add multiple-element layers, and more. Just like most other tools, you can use VideoCreek to create an introduction video in a few minutes.
In Conclusion
The introduction of your video matters the most and can decide whether viewers will stay or leave. However, there's no harm in experimenting with different intro styles. The key is to experiment and find an intro style that resonates with your audience and brings the full essence of your videos.
What is Igtools, Is it safe to use IG tools?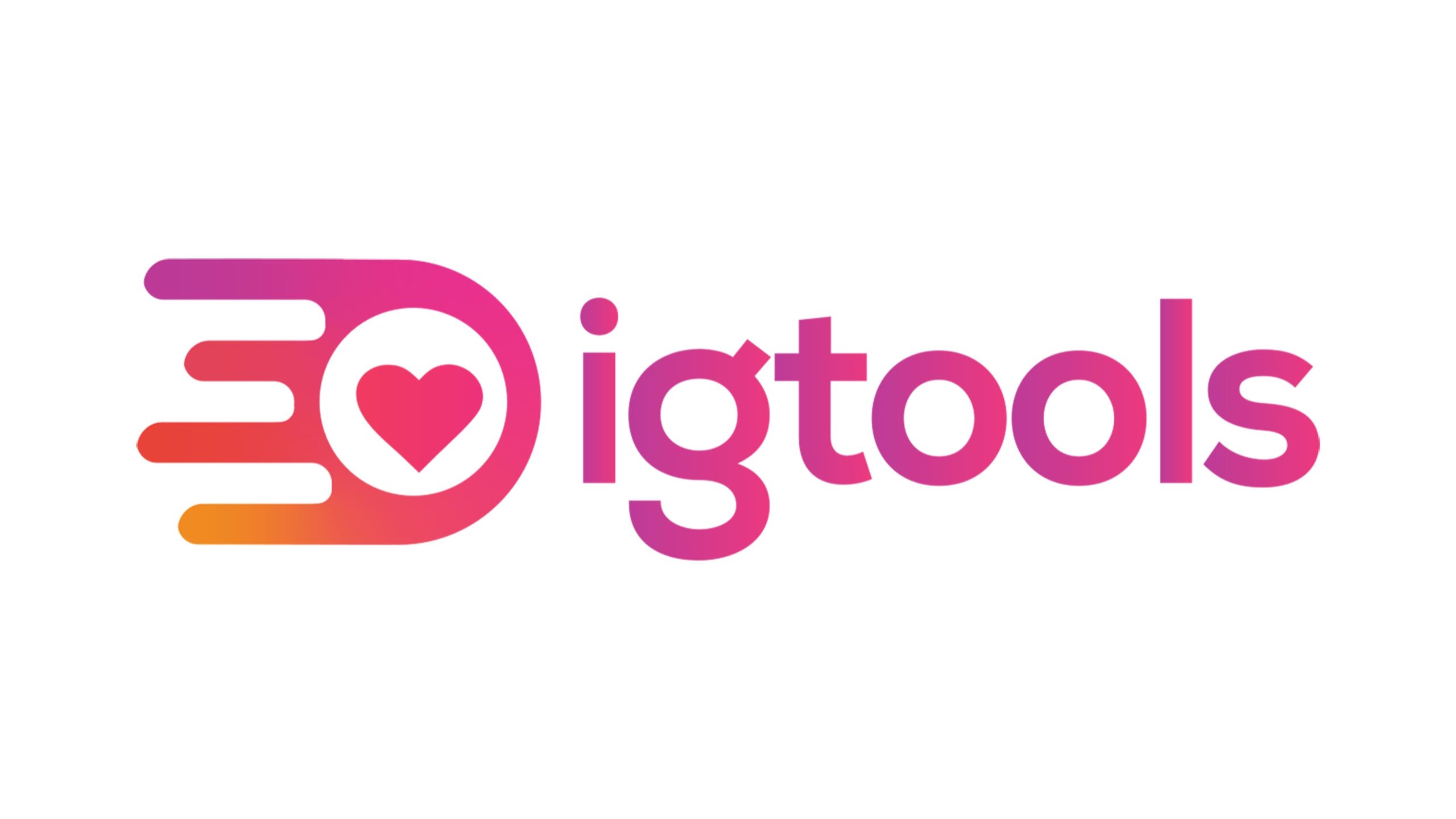 Igtools helps Instagram users increase their following on the social network. There are now a lot of people who have Instagram accounts and everyone wants to be their Instagram account quickly. Sites such as Igtools.net help Instagram users to expand their followers and to see their likes. IG Tools India helps Indian Instagram users.
IGtools delivers fake likes and views directly to your Instagram profile, a service as old as Instagram itself. IG tools stand out from other similar steps in search since it provides those administrations for free.
Instagram Followers Trick
Ig tools provide you with tools like Igtools.net, which will help you upgrade your profile very quickly. Compared to 50k other systems, you can make transactions in your account with peace of mind without any problems if you use the most current infrastructure.
 Instagram Likes Trick
The service of freeing inactive followers' Instagram accounts is available for your favorite account. In this way, you can do this by considering your Instagram needs.
  Instagram Video Views
This tool is for you if your Instagram views are insufficient. With Instagram follower begenapp, you can also get both video views for free. Furthermore, you will be able to learn about where you can buy real Instagram followers.
 Views on Instagram Stories
Getting views in seconds to the stories you share will increase your story's views. Similarly, by sharing an inactive follower's Instagram in your story, you will expose this application to a significantly larger audience.
Igtools 2022
You can get unlimited likes and remarks on your Instagram recordings and pictures with IGtools. Ig tools lets you get unlimited story views, reel likes, and igtv perspectives and preferences. Thanks to its engineer who made this kind of incredible Instagram-like device, this is a free tool for Instagram addicts.
Igtools are tested and examined IG tools for two or three hours. Ig tools will explore the repercussions of those tests in this post: do IG tools treat data as they should, but most importantly, is it secure to use?
Do IGtools work?
While visiting their website, the first thing you notice is that some elements are being updated. This implies that those services are not yet available. It seemed like a good chance to make another Instagram profile (for wellness reasons) and test the rest of the 'working' highlights. Here are the results:
        It works to send video views. There's a limit of 60 perspectives, but we have only been able to add 30.
        If tools have tested it, and it works. To this day we can't figure out why we added 100 perspectives to the story.
        IGTV Views sent: It works. The video in we IGTV channel has 30 perspectives, just like the video sees.
        We couldn't get it to work. We comment under a Vogue Magazine post was arranged 30 preferences after we completed a few CAPTCHA tests. During the next two hours, we received likes.
        The two-choice survey works perfectly when you send poll votes. over latest survey received 100 'yes' votes, and we were notified about it.
How easy was it to use IGtools?
Due to the administrations provided by IGtools being provided for free, seeing notices was inevitable. If you have an AdBlock installed, you must disable it before using their services. Their promotions, however, aren't interfering. IGtools' CAPTCHA tests and periodic mistakes were the most irritating part of using it. It is likely that you will run into errors from time to time for reasons unknown, and you should be prepared to complete a lot of transport/vehicle/junction CAPTCHA tests.
Are IGtools protected to utilize?
Instagram boards and development tools are plentiful, claiming to be able to advance your account. In any case, the inquiry is, "Are the Instagram tools safe?." In any case, contemplating losing your Instagram account can make you both distraught and despondent at once! Therefore, before utilizing any Instagram development or the official tool, it is recommended that you verify everything about it.
Instructions to Install Igtools App on Android
If you are having issues installing these igtools on your Android gadget, then just follow the underneath referenced steps. An instrumentality's establishment procedure makes a point to enable obscure source establishment before proceeding.
Here is the link to download IGtools.
Currently, you will see an introduce button once you click on the downloaded APK document.
Waiting for the establishment cycle to be completed.
You can begin using this application after completing the setup process.
IOS IGtools
People often ask me how they can download IG tools to their iOS or iPhone. I have some bad news for those individuals, as igtools is not currently available for iOS devices.
On the other hand, iOS and iPhone users can unquestionably access the igtools featured on the site.
The Best Diapers In The Game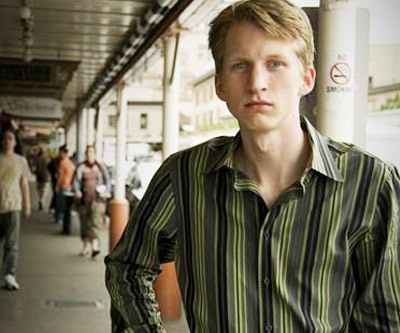 If you want to learn more about Strom Holding contact them on Twitter @ABUDiapers on their UK branch @ABUNappies on their Mexican branch @ABUniverse_MX or their Japanese branch @ABUOmutsu, and @Caseystrom
Strom Holdings is an E-Commerce website for adult health care products. Strom Holdings is licensed by the FDA and has distributors in Australia, Japan, Canada, France, and Great Britain. Strom Holdings provides premium products for international consumption and shipping throughout the world. Strom Holdings designed all of our products and has them tested by independent labs for quality assurance and marketing claims.
In 2015 Strom Holdings acquired ABUniverse to make a difference in the way adult babies, moms, dads buy and choose their products. They said on their twitter @ABUDiapers "Simply, we want our commitment to customer support, shipping speed, and innovative ideas to shine and show everyone we truly care about our community! Anyone with a passion for the AB/DL lifestyle deserves to have simple, fast and easy access to the best products that could be made with today's advanced techno-mumbo-jumbo-stuff without any worries as to shipping speed, privacy, customer service, or product quality. That's where our ABUniverse pledge of honesty, transparency, and consistency comes in; because our goal is to be the number one premier example for the community market and set the standard when it comes to the "AB/DL Buying Experience."
They state their goal is to provide the best quality assured diapers in the world. They stated "The gang here at ABUniverse wants to make the best diapers in the world for the best AB/DL's in the world, We have committed and focused our values into letting people know that's it's ok to have healthy AB/DL habits and want to share those efforts by promoting safe lifestyle choices, such as, mental health and stress management, mental/physical decompression, and the coping tools of regression and reflection. ABUniverse's goal is positive communication with people about infantilism, incontinence awareness and letting people understand there are a lot more of us around than many people think!"
Increase Your Followers on TikTok With These Simple Steps!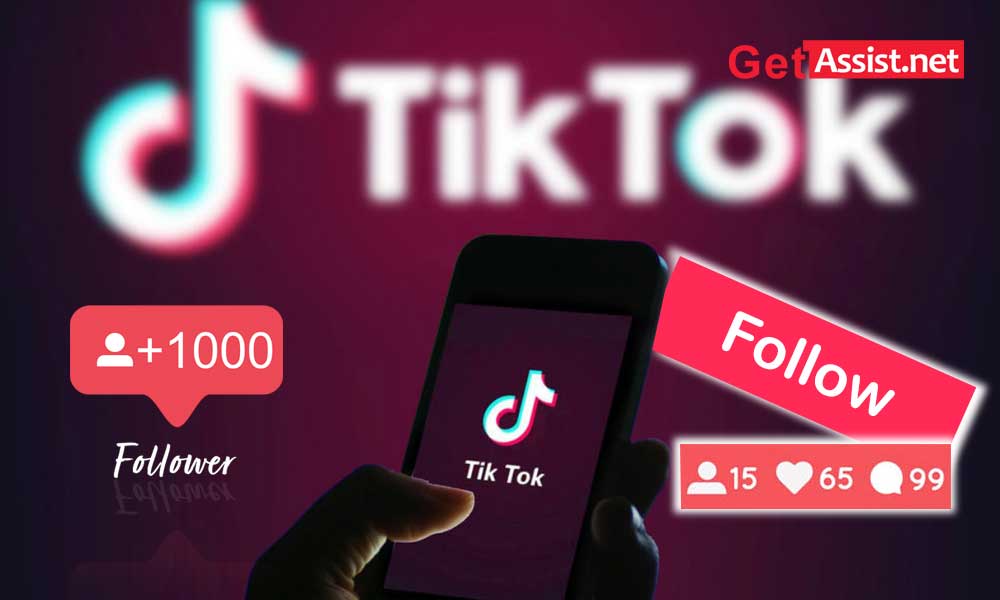 TikTok is a social media platform that allows users to record videos of themselves and share them with others. It is rapidly growing in popularity. It's a fantastic way to meet new people, have a good time, and find out what other people think of you. Although there are numerous steps that must be completed in order to be successful on TikTok, the following are the most important:
There are a few considerations to keep in mind when deciding how to purchase TikTok followers, regardless of the reason for doing so. Simply put, if your goal is to make more friends, this method will help you achieve it. Purchasing followers from other people's accounts is one method of accomplishing this while purchasing followers solely from a website's database is another method. Because it provides you with the most direct line of communication with the subject, it is recommended that you use method one whenever possible. If you already have a large following on social media, however, this is not a practical strategy.
First and foremost, if you intend to purchase TikTok followers, you should conduct thorough research. You may be interested in knowing which of your followers are good and which are bad. Some people will never purchase your product, which will annoy you. A small number of people are there to make an easy buck by purchasing TIKTOK Followers. If you want to grow your TikTok audience, it's critical that you buy real, engaged followers from real people.
In addition, before buying tiktok followers, you should look into the number of followers or likes they have. Make an effort to learn more about the online personas of those who pique your interest. You can find out more about them by searching for them on the most popular social networking sites. Additionally, you can find out more about these people by visiting the YouTube channel. If you come across a user who has a large number of likes or followers and who has something worthwhile to say, that is a good sign.
Following the collection of sufficient information about these individuals, purchasing TikTok followers is the next logical step. One of the most straightforward methods of acquiring followers is to promote your own products. Most social media platforms allow you to purchase followers in a matter of minutes because they offer a buy-one-get-one deal. If you don't like the platform you've chosen for your promotion, you can try one of the many others that are available to you.
In addition to adding the main page of the person who follows you to your social media platform, you can also use the third tip for purchasing instantaneous tiktok followers: adding the person's main page to your social media platform. If you're following someone, you're likely to see their home page or a page that contains links to all of their social media accounts. By including the main page of the person who follows you in your network, your followers will be able to see what that person is up to. This gives the impression to your followers that the person who is following you has something worthwhile to say about themselves. Ensure that all of your followers are on the same page in order to avoid any confusion.
Here are five tips that will help you increase your followers on the platform!
Make your videos interesting and funny
One of the most important things you can do in order to increase your followers on TikTok makes your videos interesting and funny. This will help people share your videos with other friends and followers, and it'll also help you build an audience for your new content.
Make sure your videos are well-made and easy to understand. People are more likely to like a video if it's easy to watch and understand.
Make sure you focus on your target audience and don't just put out videos that anyone can watch. You want to create videos that are specifically for your following or for people who are interested in what you're doing.
Share your videos with friends and family
Make sure to share your videos with as many of your friends and family members as you can to maximize their exposure. This will assist you in growing your audience and obtaining more views.
One of the most effective methods of increasing your TikTok followers is to share your videos with your friends and family. You can upload a video to your social media account, caption it, and share it with your followers. This will assist you in increasing the number of Likes, Comments, and shares for your videos. Additionally, by sharing your videos with your friends and family, you will assist them in becoming more aware of and interested in your content.
Be creative and have fun with your videos
One of the most important things you can do to increase your followers on TikTok is to be creative and have fun with your videos. Make sure to include interesting, exciting, and funny content in your videos. You'll be surprised how many people are drawn in by this type of content and will begin following you more easily!
Take action to increase your followers on TikTok.
Take action to improve your content.
Increase your marketing efforts.
Use social media to connect with your followers.
Use TikTok to help promote your business.
Use TikTok as a platform for personal growth.
buy TikTok followers on famoid.com
One of the most effective methods of increasing your TikTok followers is to purchase TikTok followers from Famoid.com. This website offers a wide range of features that will assist you in increasing your following on the platform in the future. For example, you could create a profile and begin following other users' activities. It's possible to follow other users in order to see what they're up to and to gain insight into their lives. You can also share your videos with others and view them on a variety of devices thanks to Famoid's sharing capabilities. Using this method, you can encourage more people to watch your video and interact with you.