How to use social media activities to generate traffic and promote the B2B platform?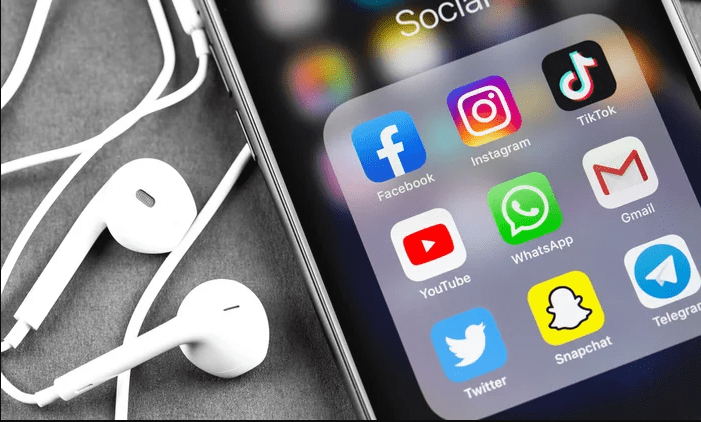 Social media is currently one of the most effective communication channels that allows you to build brand awareness. Interestingly, from year to year, more and more opportunities in the B2B area. Although it might seem that these activities make sense mainly for companies selling to individual customers.
Reaching entrepreneurs only through traders generates, apart from high costs, also range limitations. The best way to effectively build brand awareness and the offered assortment is to multiply the message. A large group of companies selling only to B2B recipients is very skeptical or completely ignores. The reason for this is the lack of visible benefits from using them in your marketing activities. However, having planned goals, a consistent strategy, and an idea for action. You can fully use the potential that social media gives us.  
THE SOCIAL MEDIA ACTION STRATEGY SHOULD INCLUDE ANSWERS TO QUESTIONS SUCH AS:
Who is your target group?
What media platforms do you want to use?
What kind of content do you want to publish?
How are your competitors using the media?
The strategy outlined in this way will be the basis for further actions.
Choice of platforms
At this point, it is worth noting that in B2B activities, we should not limit ourselves to  LinkedIn – a platform that really has a leading reputation, primarily due to its full business nature.
With a creative approach to social platforms with a calm B2B operation, we can also run on  SlideShare, Facebook, Instagram, YouTube, Twitter, and even Pinterest. On every platform, we can build recognition and awareness of our brand, which may also generate sales in the future. However, you have to consider whether your potential customers are actually there. If you distribute clothing, thanks to LinkedIn you can reach larger customers. But if you want to direct your message to small stores. This platform will not give you such opportunities.
List of Social Media Platform
Facebook in communication on this platform is worth following all changes, primarily using well-known portals for marketers and acting in accordance with the trends. Try to create a  group where you will be an expert on its subject. Facebook has great potential in movies and live broadcasts – live broadcast in the form of a webinar or Q&A (Q&A). It will certainly bring many benefits, and in addition, people have chance to get to know you and your products. Facebook also makes it possible to reach very narrow groups thanks to paid campaigns. Set up paid promotions from the level of the advertising campaigns manager, thanks to which you will be able to better specify who the campaign is to reach. 
Instagram. Efficient use of its potential will allow your potential customers to get to know you from the other, more human side. In addition, it is a great medium for selling products through beautiful photos or showing items in use, thanks to which not only people who have a catalog will be able to see the offer.  
YouTube will allow you to show how your products can be applied. If you link to your publications on this website on your B2B platform, it may cause customers to also watch other videos from your channel and buy other products. Additionally, it is also a great opportunity to bring traffic to the platform.
If you are not sure which platform to start with, check how the competition is doing there.
WHAT ACTIVITIES SHOULD YOU CONSIDER WHEN CREATING A SOCIAL MEDIA COMMUNICATION STRATEGY TARGETED AT THE B2B SECTOR:
      Case study – is an effective lead generation tool. It is in them that you are able to show that the offered product is an effective choice and solution. Additionally, a case study shows the details and possibilities of your company, thus showing your full potential.
      Webinar – a type of webinar that is more and more often used, but is also a tool eagerly accepted by customers for the promotion of companies' services and products. It is great as a training or marketing tool, thanks to which you will build an image of an expert and a leader in the industry.
      Landing page (landing page, e.g. a specially prepared page about a given product) – this page should be the site of traffic from our social media. It may be an element of our website or a page specially dedicated for this purpose. Simply put, it is a place where the customer meets a product or service, where we present it in a condensed way.
Your competition is not social media targeted at the B2C market. This time, a large number of people following our media does not have to translate into effectiveness. In the B2B market, the quality of our audience is of particular importance. Better to have a few hundred actually interested in our activities and products. Than a large community being by chance and for a while.